Beachbody's Ultimate Reset – It's More than a Cleanse or a Detox
This post may contain affiliate links. All opinions shared are my own. As an Amazon Associate I earn from qualifying purchases. Click to view our full disclosure.
Beachbody's Ultimate Reset is a 21-Day Detox program. It's designed to be a gentle cleanse to help reclaim, release, and restore your body.
It includes supplements, a day-by-day meal plan and much more.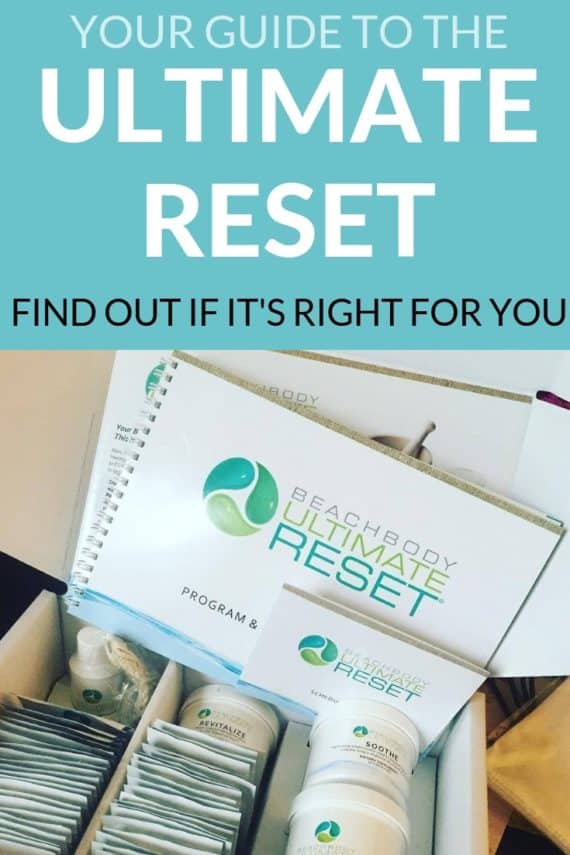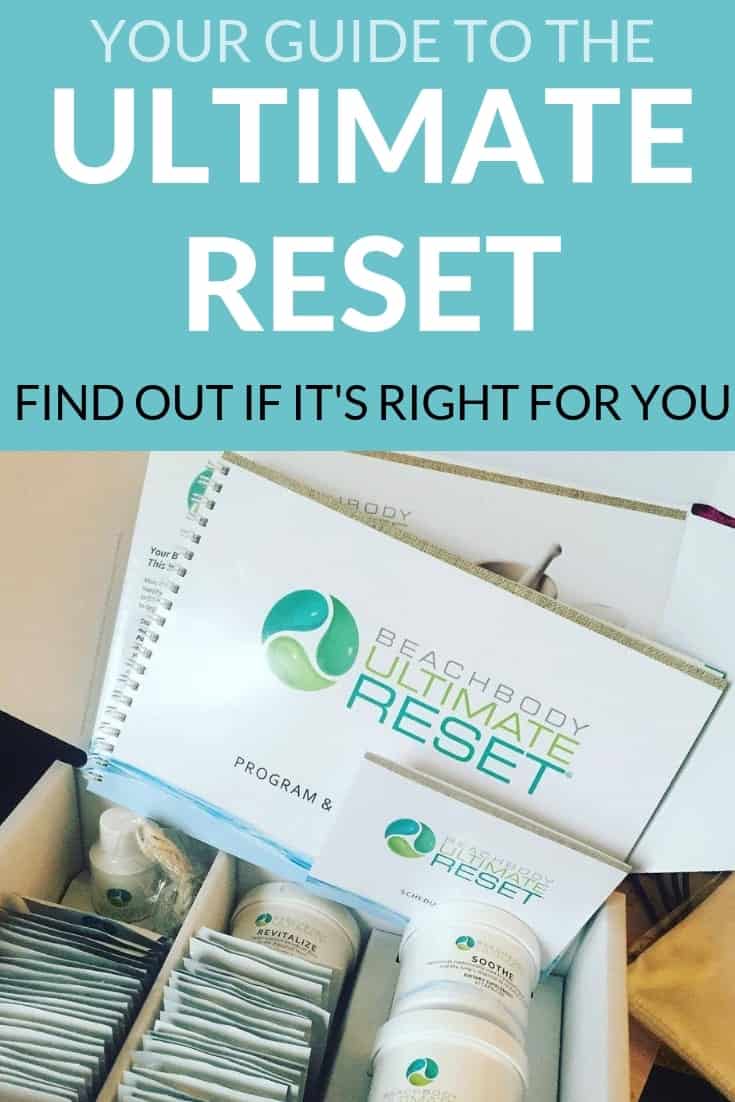 What is the Beachbody Ultimate Reset?
It's a 21 day gentle cleanse that helps you restore your body's natural balance.
During the 3 weeks, you will be eliminating toxic compounds clogging your cells and help restore them to perfect harmony. The way you're able to do this is through eating enough of the nutrient-dense foods full of digestive enzymes and probiotics.
While the Ultimate Reset is no joke to start, you do get to eat 3 full meals a day, and you have the option of adding in a snack.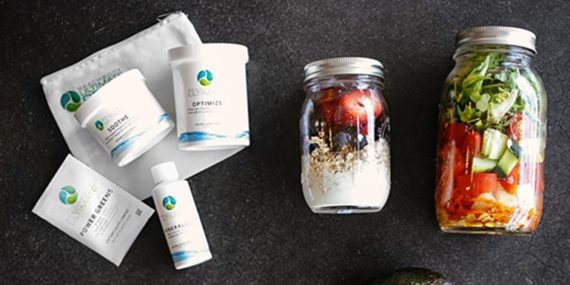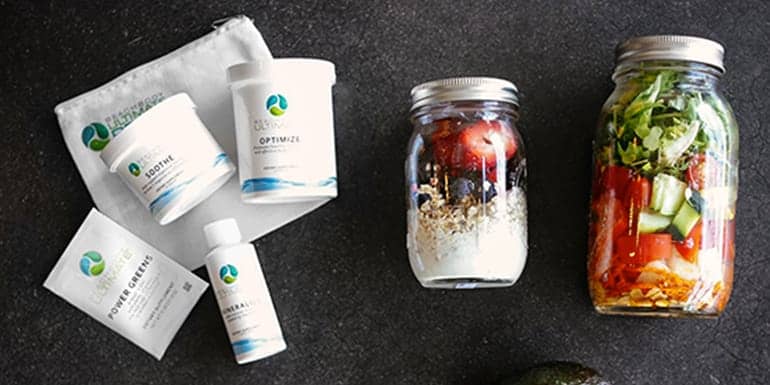 Ultimate Reset Meal Plan
The meal plan is laid out daily for you which keeps meal prep easy. The meal plan also changes each week to keep you from getting bored. Another perk? You can substitute any meal for another meal on the plan during the same week.
Who Will Love the Ultimate Reset?
Someone who is craving a change in their body and mindset.

Men & women who enjoy having structure in their meal prep.

People who need to lose weight but may not enjoy working out.

Anyone looking to mix up their meals and incorporate more vegetables.
Ultimate Reset Potential Benefits
While the program is intense, it has some very powerful benefits as well. These benefits are listed on the company website.
The Ultimate Reset Helps You…
detox*

lose weight safely*

increase your energy*

improve key measures of good health*

become more regular digestively*

maintain healthy cholesterol within the normal range*
We also like to pair Beachbody's Unstress: 21 Days of Meditation with this program!
Ultimate Reset Results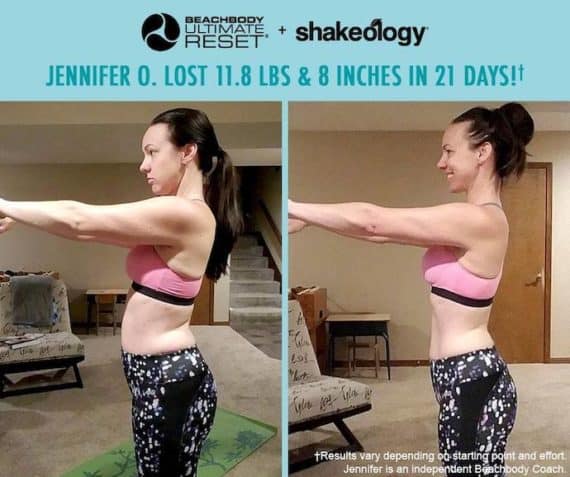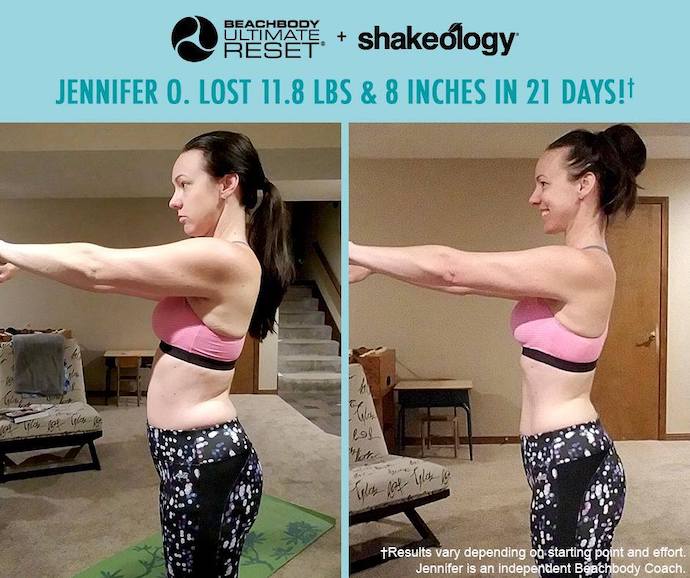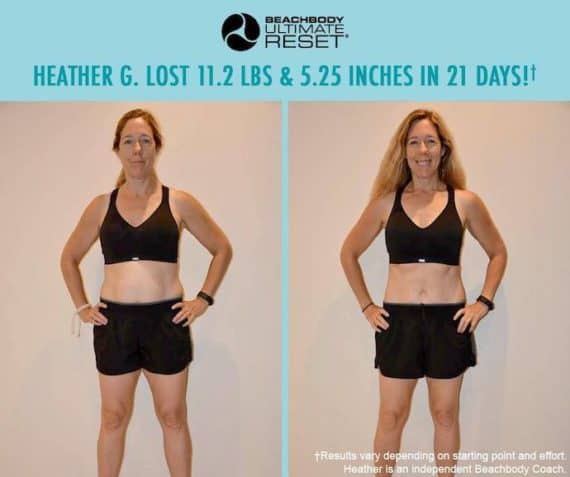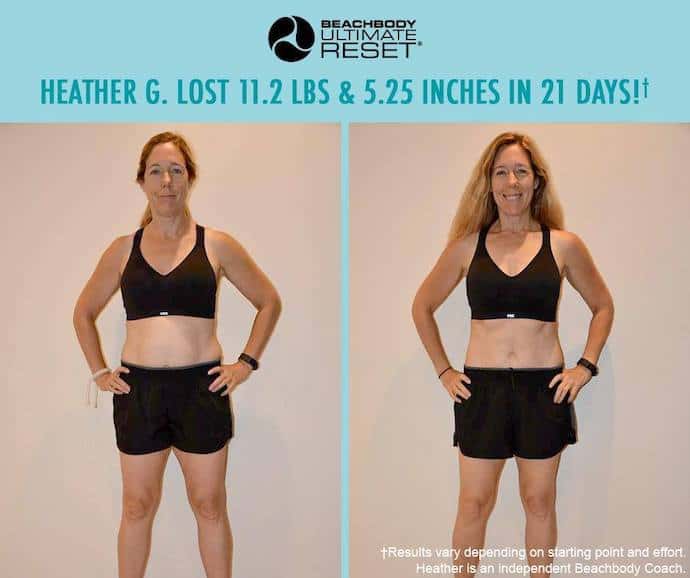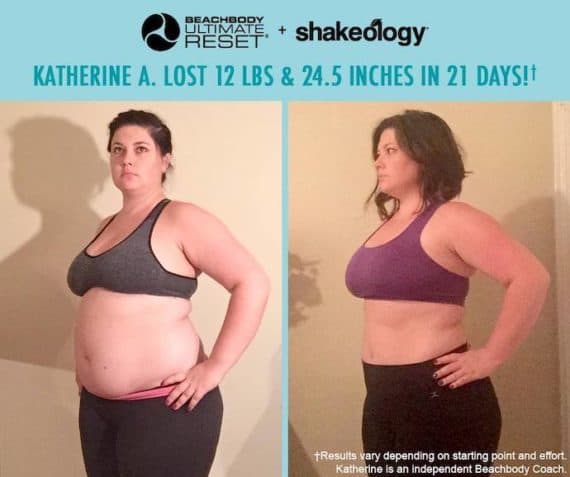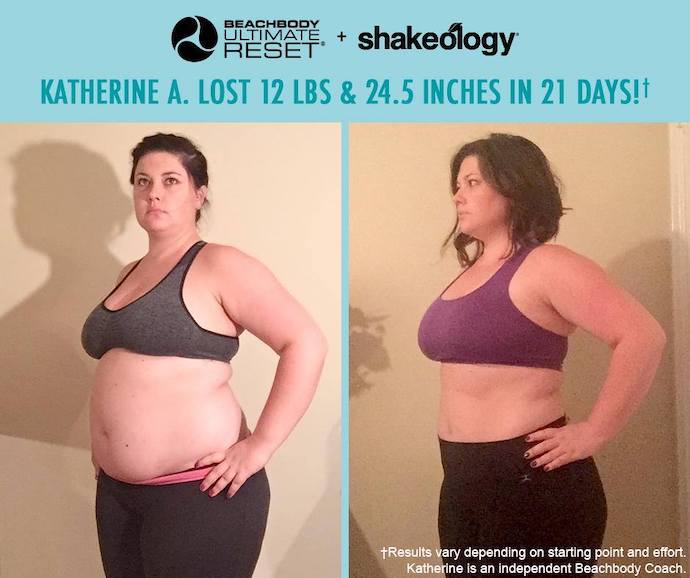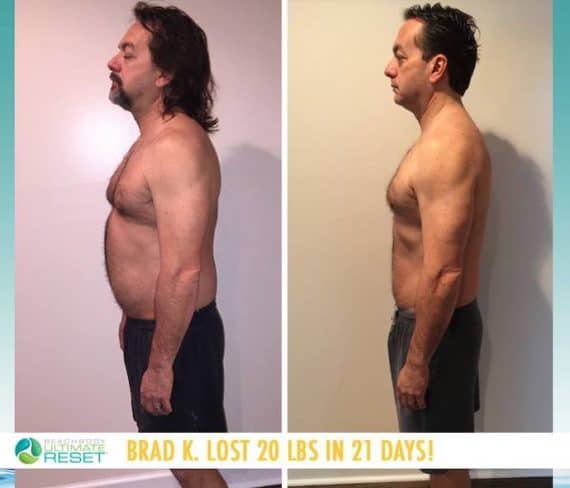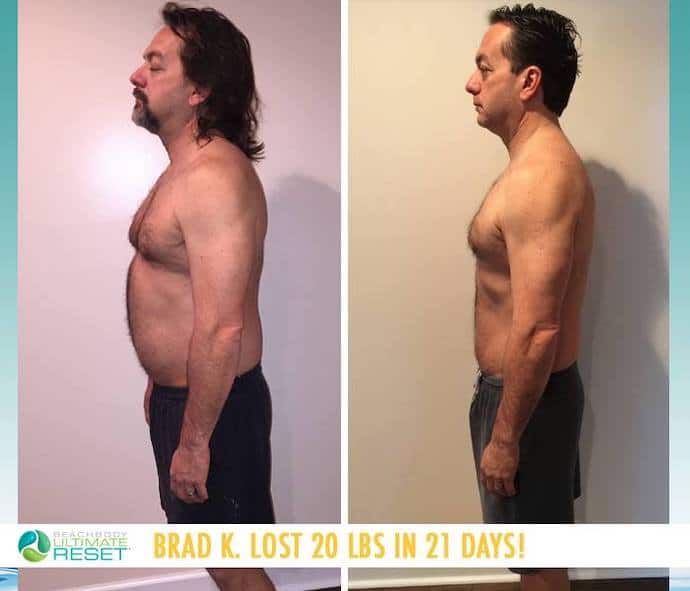 Why 3 Phases of Ultimate Reset?
Each week is a new phase of the cleanse.
The first week, RECLAIM, you'll start removing foods that put a strain on the body. These would include red meat, dairy, and artificial/boxed foods.
The second week, RELEASE, you're going to let go of those toxins in the body and add in a gentle colon cleanse. You'll also be eating a vegan meal plan at this point.

Hold on wait — Did you just say gentle colon cleanse??
Yup! I did mention a colon cleanse in week 2. Don't panic though. Neither of us were running to the bathroom when we did this, and we've had dozens of clients also not have any issues.
Week 3 is called the RESTORE phase. Now that you've started to cleanse your body and mind of unhealthy objects, you'll begin to fill it back up with good things like pre- and probiotics and vegan options.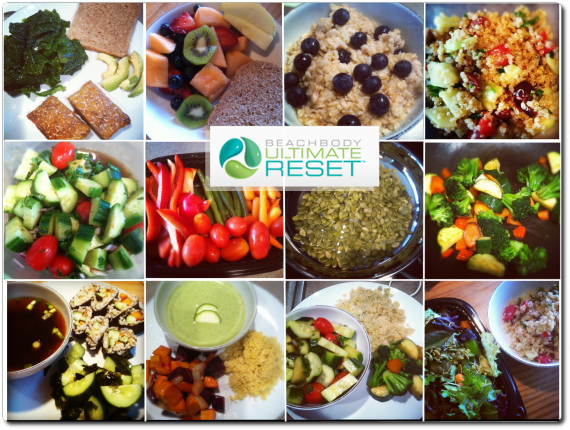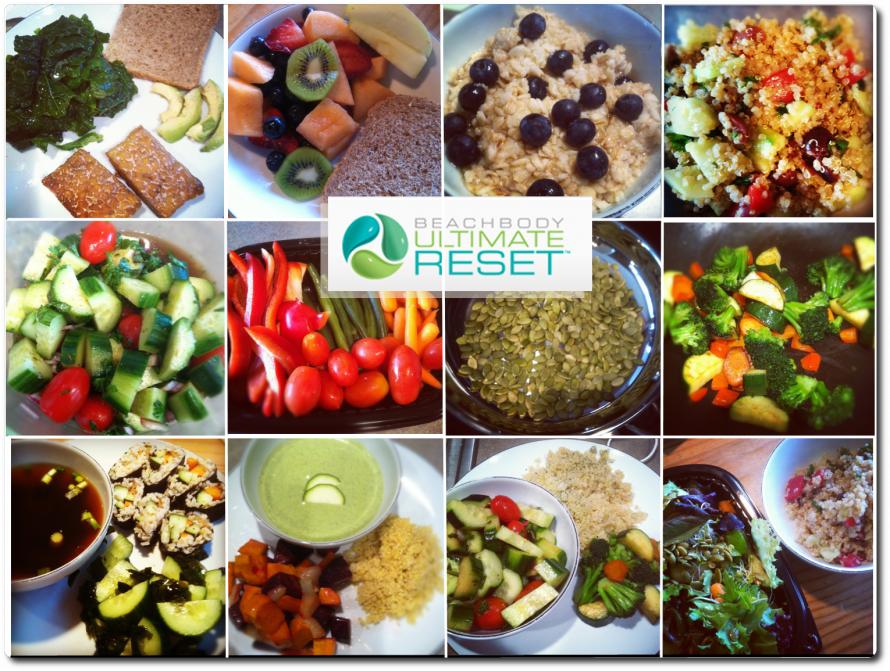 Will I be hungry?
Even though I was eating 3x a day, I still got hungry on the program. It wasn't miserable though.
Also, the strict meal plan helped me notice when I was wanting to eat out of comfort versus hunger and other little food triggers I didn't know I had.
How is this different than another cleanse program?
If you know me or my mom at all, you know we're not all about detoxing. Your organs do a great job cleansing the body already!!
With that said, the Ultimate Reset is just as much mental as it is physical.
The main thing is you'll be on an elimination diet to see what foods may disrupt your digestion, cause acne, lack of energy, etc. It's also a chance to try out new foods and healthier habits though!
You'll never have to just drink your calories, run to the bathroom or skip a meal with this program.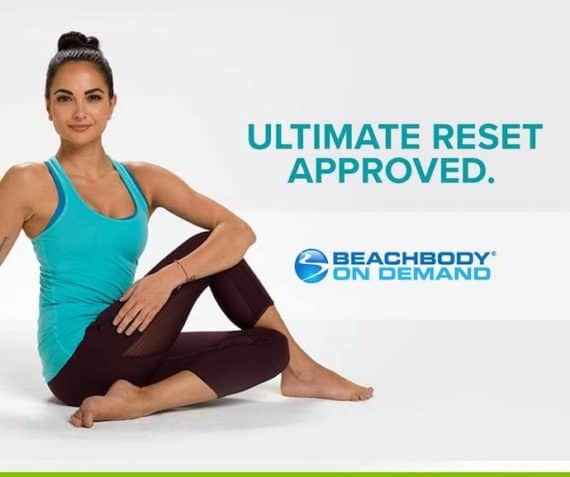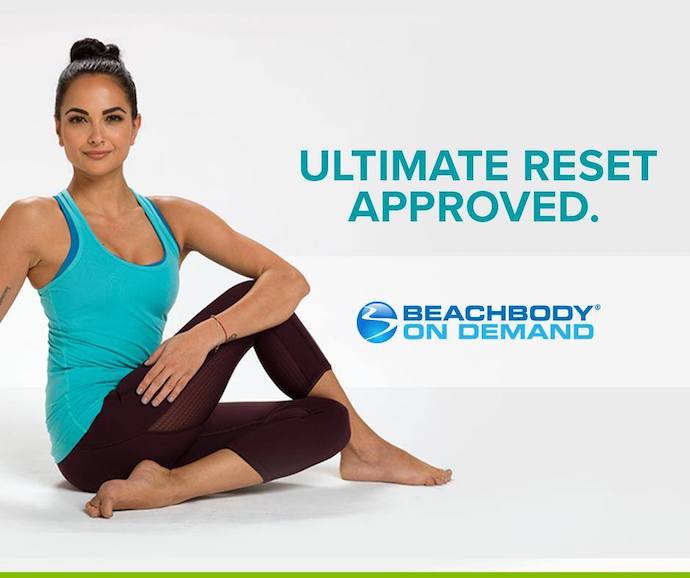 If you have Beachbody on Demand, there is even yoga routines to go along with your cleanse!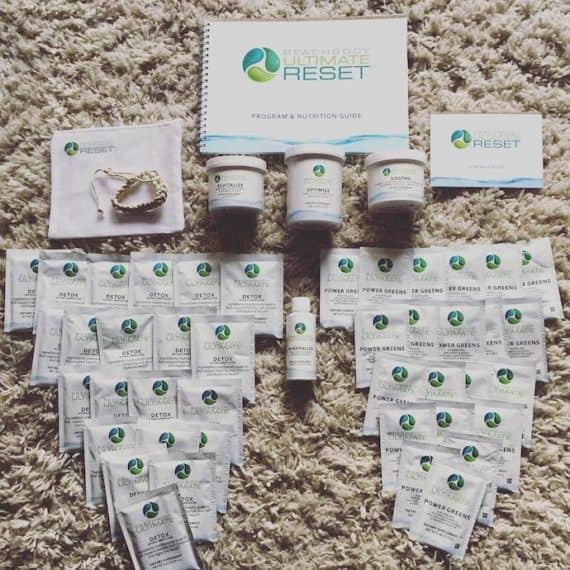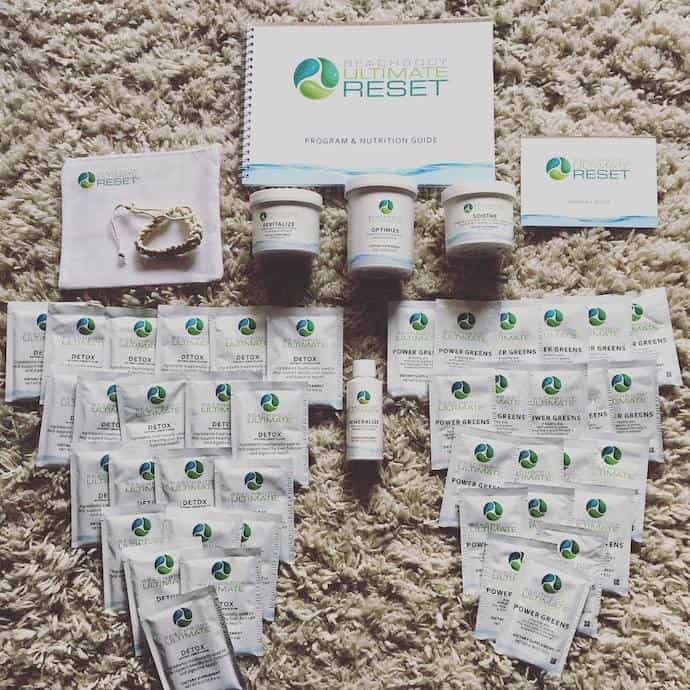 Ultimate Reset Supplements
There are 6 supplements included with the program. It may sound like a lot, but since it's such a short time period we figured it was neccesary. We also got into a good routine about taking them.
They all don't taste great, but you can put them in capsules if you want or just drink fast.
Your Ultimate Reset Supplements are:
Power Greens – Includes kale, matcha, cucumber, celery, spinach and chlorella.*

Optimize – A proprietary enzyme blend and camu-camu*

Soothe – aloe vera and turmeric to support digestive health and stress.*

Mineralize – Formulated with pink Himalayan salt*

Detox – This is your gentle colon cleanse which has Chia, Flax and Turmeric in it.

Revitalize – Probiotics and prebiotics*
My Honest Ultimate Reset Review
Now that you know a little bit about the program, I wanted to share my review of it.
If you have any questions, please feel free to email me.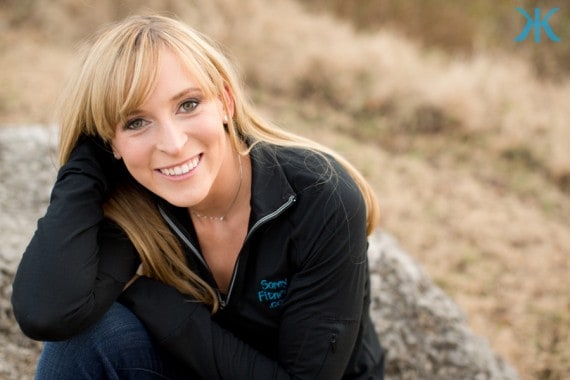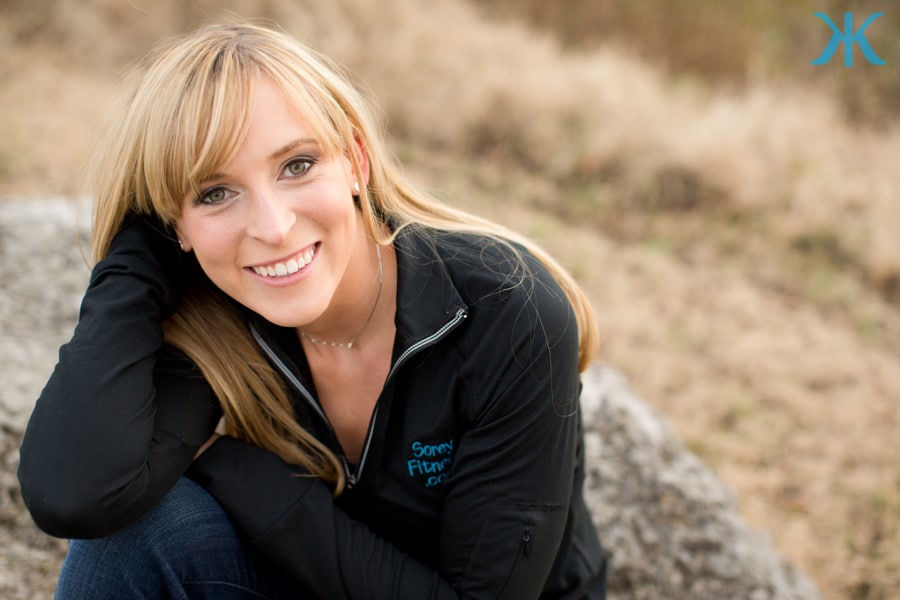 Why I tried the Ultimate Reset
I was really tired of the "healthy" foods I was eating; do you know how much junk is in a Power Bar?
My digestion has always been very bad. So bad that I was on a medicine for it in my late teens, but I couldn't deal with the side effects. So I decided an elimination diet like this could possibly help.
I have gained 5 pounds since my "After" shot. Woops.
The Beachbody Ultimate Reset has been scientifically formulated and participant tested. Plus, the meals are created by famous chefs. It could break my sugar habit in the easiest way!
I wanted to know how I will feel at my healthiest. I want to know how I will feel at my strongest. The Beachbody Ultimate Reset is only 21 days; I knew I could do anything for 21 days!!
The Reset comes with cooking skills and meal plans I can keep using over and over again!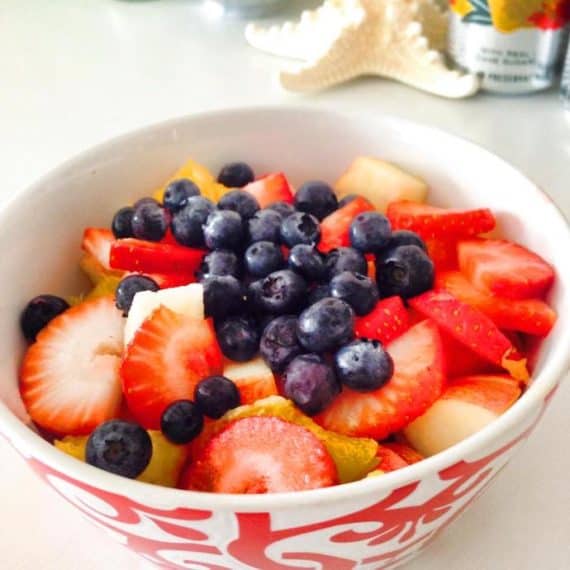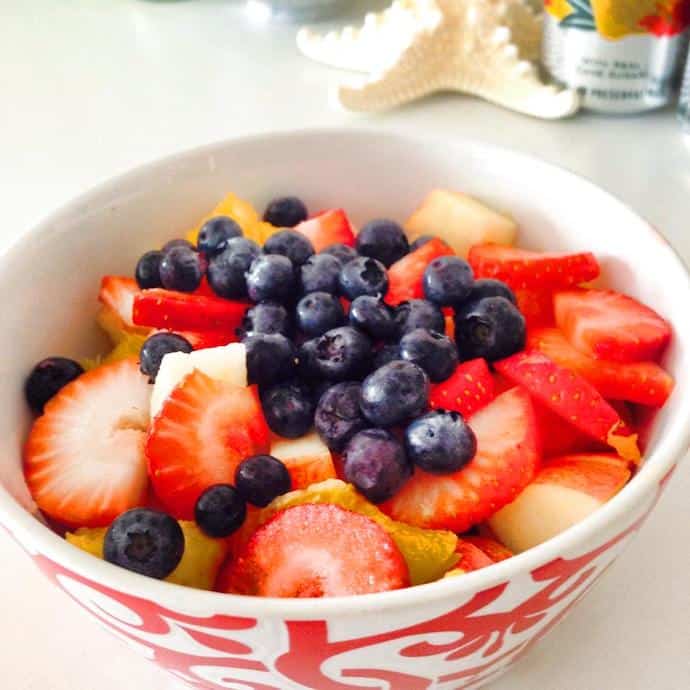 My Ultimate Reset Experience
I started the Ultimate Reset May 14.
Within the first week, my skin looks more even in color, and I lost 3.5 lbs. I am also sleeping better. Now, just like any program, you are going to gain the weight back if you go back to junk foods.
I like the program because the recipes are so easy that I will be able to incorporate them into my normal diet I have had greek yogurt, fruit, veggies, fish, chicken, peanut butter, tacos, oatmeal, and all kinds of normal super foods while on the Ultimate Reset!
The difference between this program and just eating healthy is the specifically designed supplements and daily nutritional information.Every meal is outlined for you too!

By week 3, I was eating completely vegan! Crazy!!
I do not plan on continuing a vegan diet, but it allowed me to test new foods each day and see if they upset my body's balance.
That way I can avoid foods that disagree with my stomach (which has always been a problem).
I really do believe the program is worth it, and that's why I am sharing my experience with you!
Our Challengers' Experiences
"I DEFINITELY feel that it was worth it and I'm glad I did it. I am SO MUCH MORE conscious of what I'm eating, and I swear that eating seems so much simpler, now… Cool stuff. I felt pretty great on it, and am still feeling well."

"So far woking with you I have lost 14.5lbs. thanks for all the motivation and great tips. You guys are the best!"
Who Should Do the Reset?
Someone who wants to detox and still eat!

Anyone looking to lower their cholesterol, help inflammation, and improve their energy.*

Someone who believes they may have a food allergy, but they haven't found out what it is yet.
3 Groups of People Who Shouldn't Do the Reset
I would not recommend the Ultimate Reset to someone that feels like they have to workout because it goes against the product's suggestions.

I would not recommend the Ultimate Reset to someone without the ability to cook or prep their meals ahead of time. While I loved eating healthy in college, this program would be tough for a college student living in a dorm.

I also would not recommend the Ultimate Reset to someone that may have an allergy to some grains like quinoa because the plan does incorporate vegan based meals including whole grains.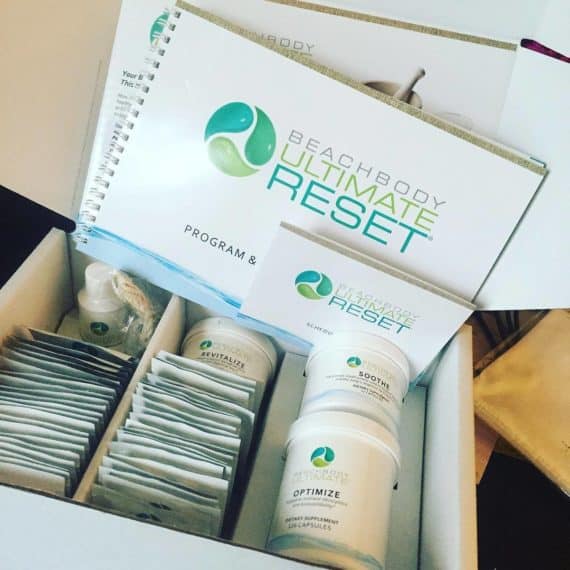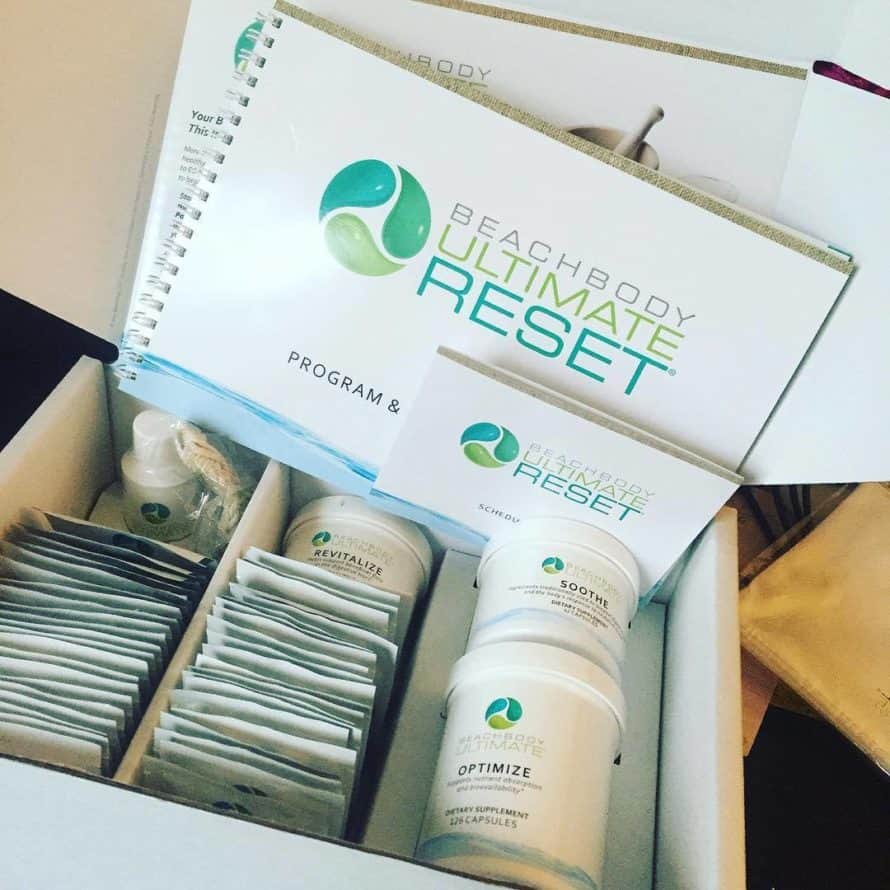 What Does the Ultimate Reset Come With?
It includes everything you need to get started and seeing results!
Your Ultimate Reset Pack Includes:
Vegan Shakeology (perfect on-the-go breakfast!)

Power Greens

Optimize

Soothe

Mineralize

Detox

Revitalize

The Ultimate Reset Program

Full Daily Meal Plan

A caddy for your supplements

A bracelet to remind you of your commitment
You'll also receive a 30-Day trial to Beachbody on Demand!! This is Beachbody's streaming service for all of their workouts. While you shouldn't do intense workouts, there are specific yoga routines just for the reset!
In addition to Beachbody on Demand, you'll also get access to FIXATE a cooking show on their as well.
Plus you'll have my mom, Kim, and me as your personal coaches to help with any questions and cheer you on!
The dual pack is a little more, but it's discounted compared to buying 2 packs above.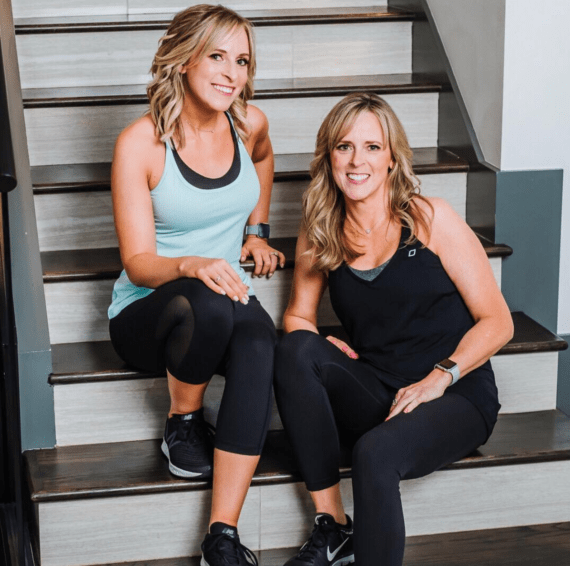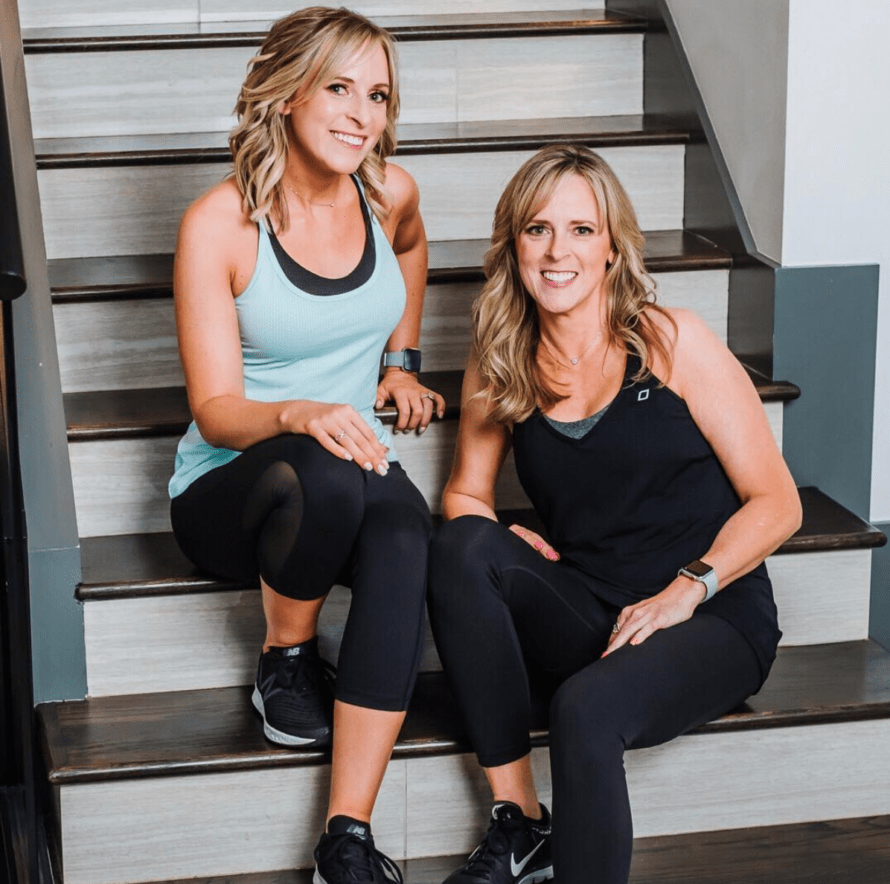 If this post helped you, please make sure it says Kalee Dillard is your coach!
By making me your coach, I'll be able to help with any questions and support you!
Have questions? Email us at thegirls@soreyfitness.com
FAQ's We've Received
Can I drink Shakeology on the Ultimate Reset?
Yes, Vegan Shakeology is recommended as a part of the Reset. We liked it at breakfast.
Should I workout during the Ultimate Reset?
No, you should not workout during the Reset because your calories are so low. You don't want to put too much pressure on your body. The only exceptions are light exercise like the 3 Week Yoga Retreat, light walking, or the Ultimate Reset Yoga workouts on Beachbody on Demand.
Can I Substitute Meals?
You can substitute a meal for a meal on the plan. For example, if you want to have a Week 3 dinner twice, you can. You can only swap a dinner for a dinner, lunch for lunch, and breakfast for breakfast, and it must be within the week that you're in as well.

My mom and I also offer a private accountability group for anyone on our team doing the program if we are your coach!!
Their groups are broken down into phases which is really nice since the group is quite larger than our private group. Have questions? Email me
*These statements have not been evaluated by the Food and Drug Administration. This product is not intended to diagnose, treat, cure, or prevent any disease.