Whole Foods is Not Just a Grocery Store
This post may contain affiliate links. All opinions shared are my own. As an Amazon Associate I earn from qualifying purchases. Click to view our full disclosure.
Whole Foods is an experience. Jake and I were heading back from Alabama on a weekend and stopped by. I forgot he had never been. He didn't know what to expect!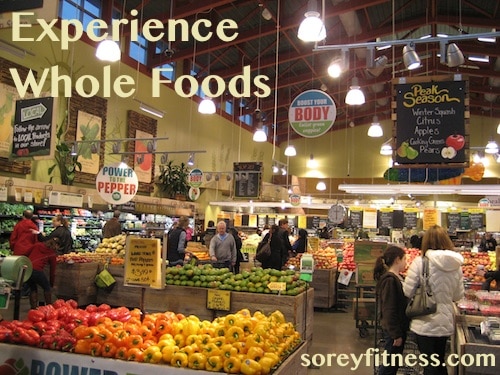 I started going in college, but I still found the whole place a bit quirky. While I'm sure some people go weekly, or even daily, to Whole Foods, I live about an hour away from one. It's always a great adventure going.
When I think of  Whole Foods, I think of organic, eco-friendly cars, brown bags, and women shopping in black yoga pants. While there is a lot of hybrid cars and spandex, there are a few other things you should know about Whole Foods.
12 Things to Expect About Whole Foods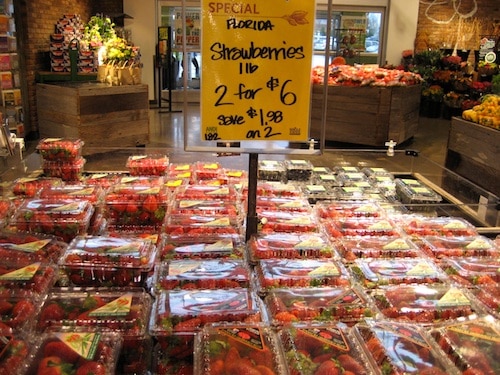 1. Not everything is organic.  While these strawberries do look brighter and more fresh than competing stores, they are not organic. While I like organic berries, I like that Whole Foods has a variety of non-organic, organic, and local products.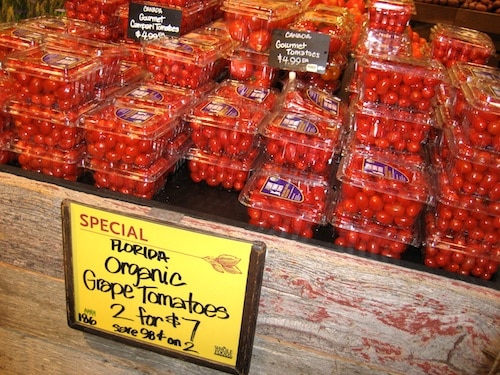 2. The prices are reasonable.  No it's not a Rollback Special at Walmart, but Whole Foods' price on cherry tomatoes was actually lower than the nonorganic ones at my local grocery store.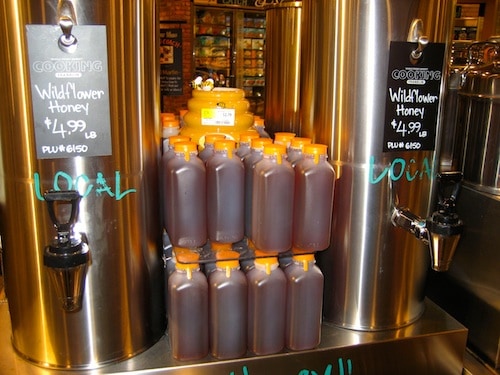 (You can actually fill up your own containers of honey)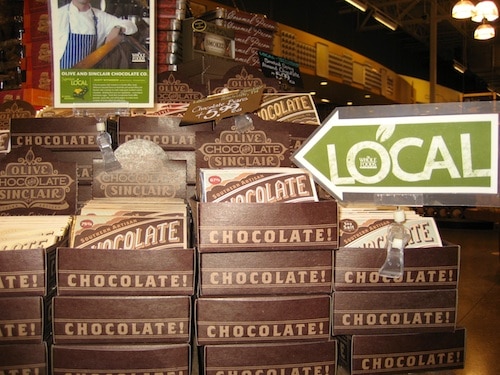 3. They support local businesses. Since Whole Foods is a big chain, it is nice to know that you can find local products in each store. The honey is my favorite. Local honey has been shown to help with allergies; plus it's really neat to know where and who the products originated.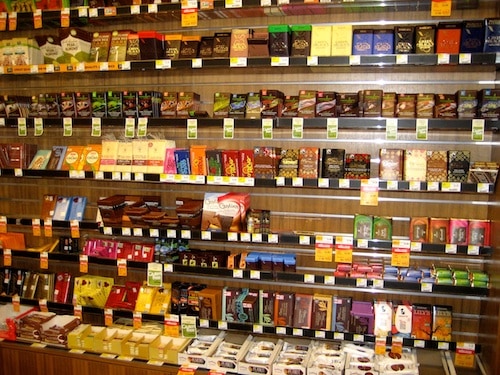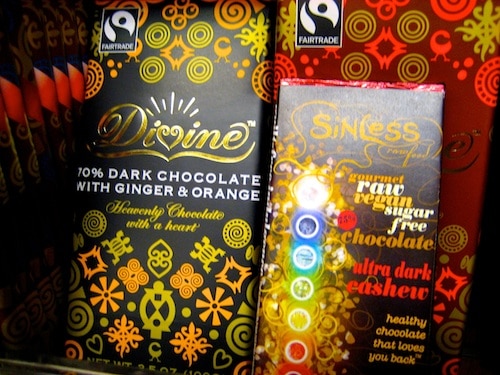 4. They have a great chocolate aisle! Talk about variety! The bars come from all over the world and have specific ingredients. My favorite is the sugar-free, vegan Sinless Chocolate bar.  If you've tried Trader Joe's chocolate before, this will blow your mind. There is no comparison– Whole Food's totally wins every time.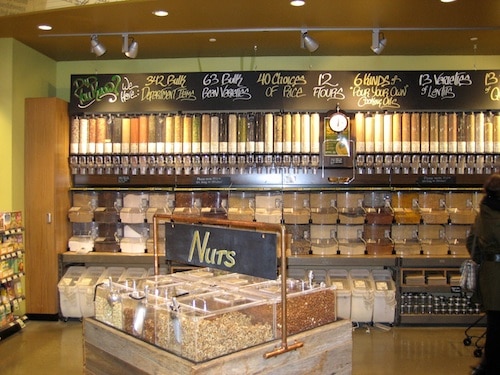 5. They have hard to find items. Chia Seeds? No problem! In Tennessee, especially where I am, people look at you funny when you mention grounded flax seed, chia seeds, wheat germ, or quinoa. Whole Foods has all of them, and you can buy as little or as much as you want.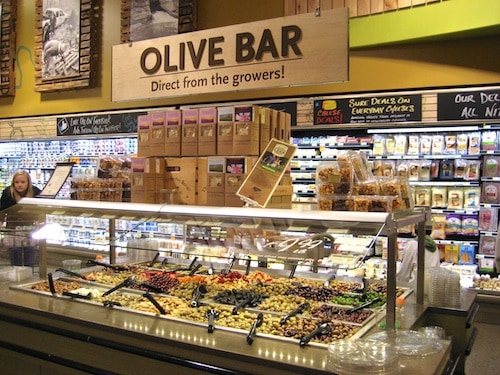 6. They allow you to customize just about anything! They have the local honey, nuts, olive bars, and even a bath salt station to customize products to fit your specific needs. The bath salts do cost $8-10 for a small jar, but it is still pretty cool. I think a lot of customization is what draws people in; Jake had to adjust to some of the "characters" shopping there.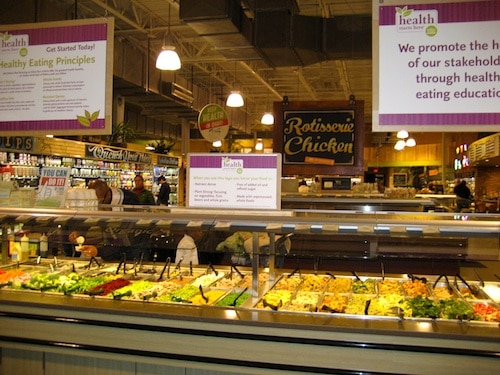 7. They want you to come hungry. I pictured the Whole Food's customer as someone that rarely ate and when they did it resembled cardboard or grass. Not the case. They have chicken, vegetables, salads, breads, cupcakes, cheeses, ready-to-go items, and so much more!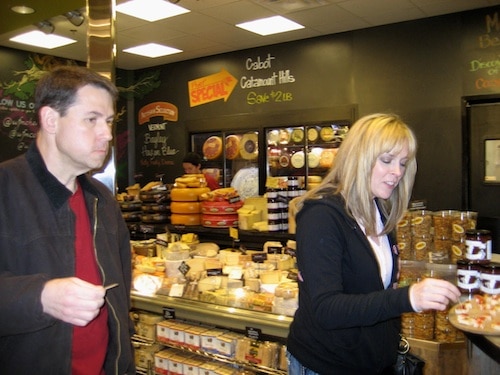 8. They give samples! My mom and dad love cheese. My mom has said she could gain 20 pounds just through cheese and bread. Whole Foods lets you sample different cheeses to buy.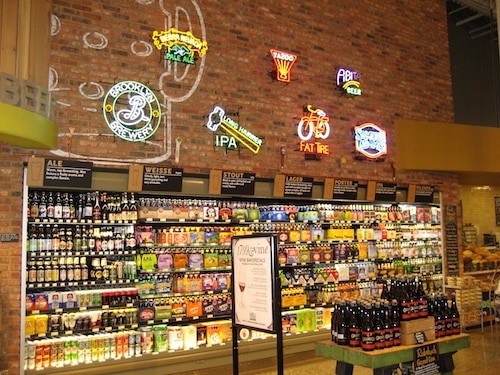 They also give BEER samples and have a variety to choose. They have each brew ready to try, and they will give you a sample before you buy any of them.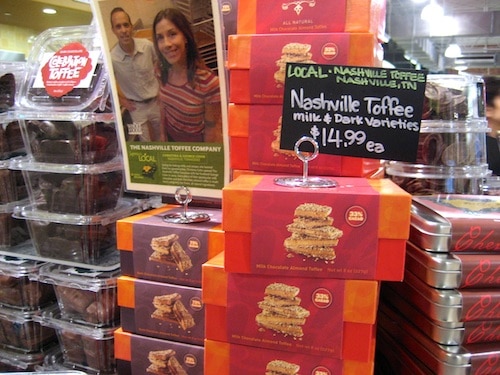 9. They have a full bakery and local options. I know I mentioned the cupcakes earlier (they are gorgeous!), but the bread is why Jake and I stopped. On Sunday's they have Cranberry Walnut Bread, and it is wonderful.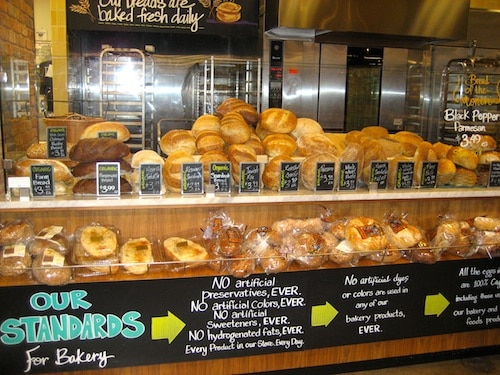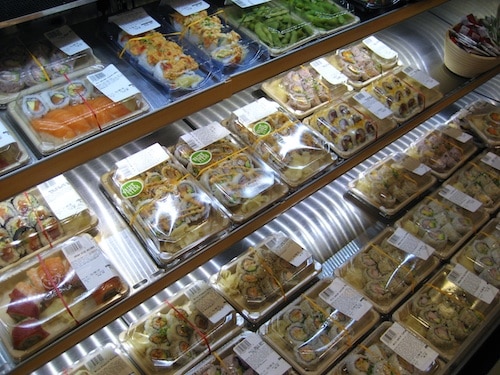 10. They cater to busy people. While a lot of the people in Whole Foods don't look like busy professionals (see black yoga pants comment above), they are busy. Whole Foods has all kinds of options for them like a fresh deli sandwich, pizza (yup! tasty over healthy), and sushi.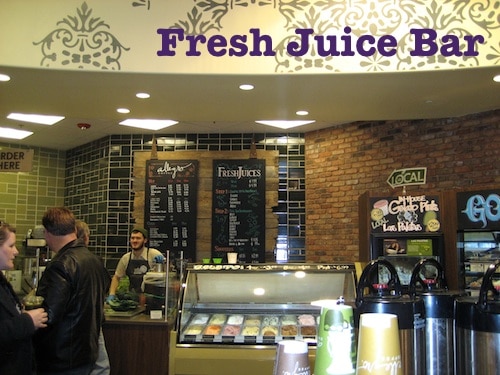 11. They want you to come thirsty. If pizza and sushi are too heavy, Whole Foods has a fresh juice bar. They can customize any blend for you or they have several already listed so you can pick your favorite, order, and shop.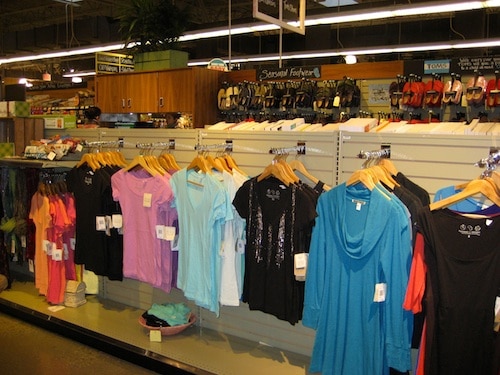 12. They want you to look good. The clothes really shocked me. I felt like I was at a fancy Target — which is not a bad thing! They had boutique type items and a half aisle of just TOMS.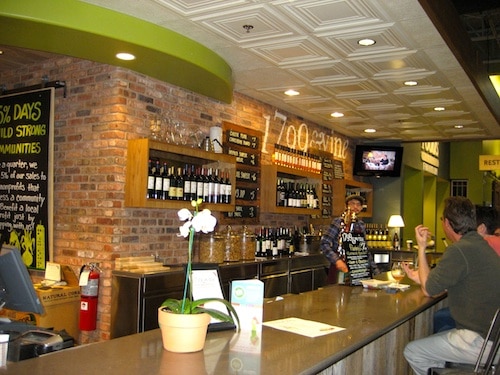 12.  They want you to have a good time. What other grocery store has a wine bar inside of it?! I thought this was really cool. They also have cooking classes on certain days. They create an atmosphere you want to visit and won't forget. They also take-everyone-as-is–our cashier was talking about indie rock and had a nose ring.
So yes, it is a different experience, especially for a country girl like me, but it is very cool.
Anytime I go, I end up with a bunch of surprising, random items in my cart. This time was chocolate, honey, blue cheese, Simply Orange orange juice and a loaf of Cranberry bread.
Do you shop at Whole Foods?