Keto & Low Carb Made Easy with Happi Foodi Meals!
This post may contain affiliate links. All opinions shared are my own. As an Amazon Associate I earn from qualifying purchases. Click to view our full disclosure.
This post was sponsored by Happi Foodi, but all opinions are my own.
We are always looking for easy, delicious options for dinner! While we love to eat and consider ourselves foodies, we're not big cooks. Happi Foodi offered for us to try their chef-inspired meals, and when we saw what dishes they had, we were so excited to try the heat-and-eat meals!
You can also learn more about Happi Foodi Keto Bowls here!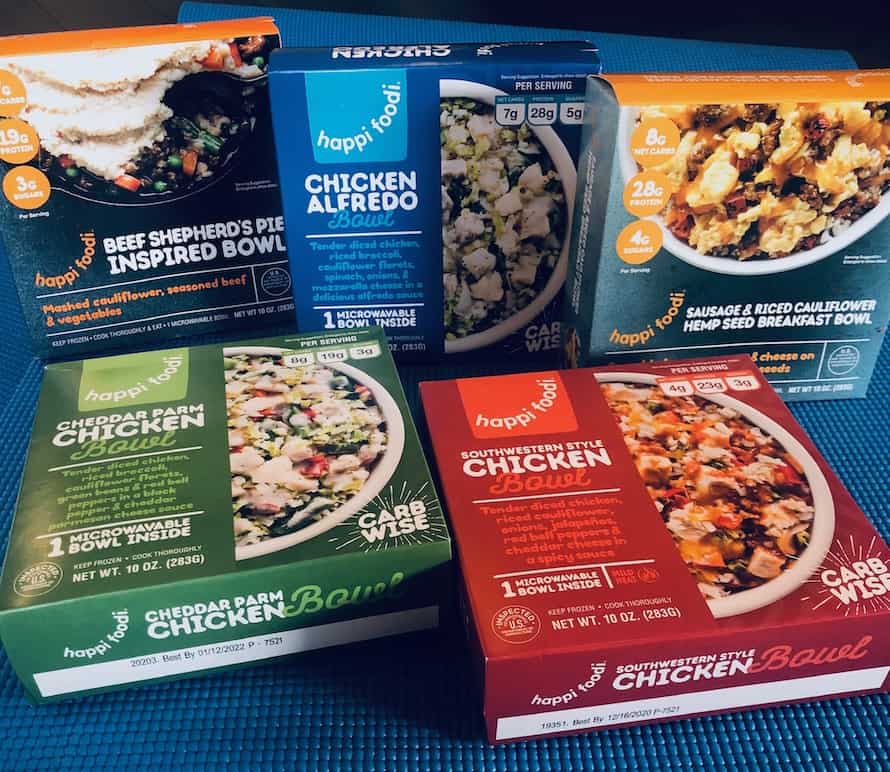 These meals are perfect if you're following a low-carb or keto diet as well! They vary in calories and carbs, but we were able to fit them into our meal plans really easily every day!
Plus, we loved that their was no prep time required, and every meal was delicious! Our favorite was the Cheddar Parm Chicken! Yum!
The Happi Foodi Meals We Tried:
Beef Shepherd's Pie Inspired Bowl
Cheddar Parm Chicken
Southwestern Style Chicken
Chicken Alfredo
Sausage & Riced Cauliflower Hemp Seed Breakfast Bowl
All of the meals are prepared from scratch and the ingredients are picked at the peak of freshness! We could really tell that these meals were a higher-quality than some of the other frozen options we've tried in the past.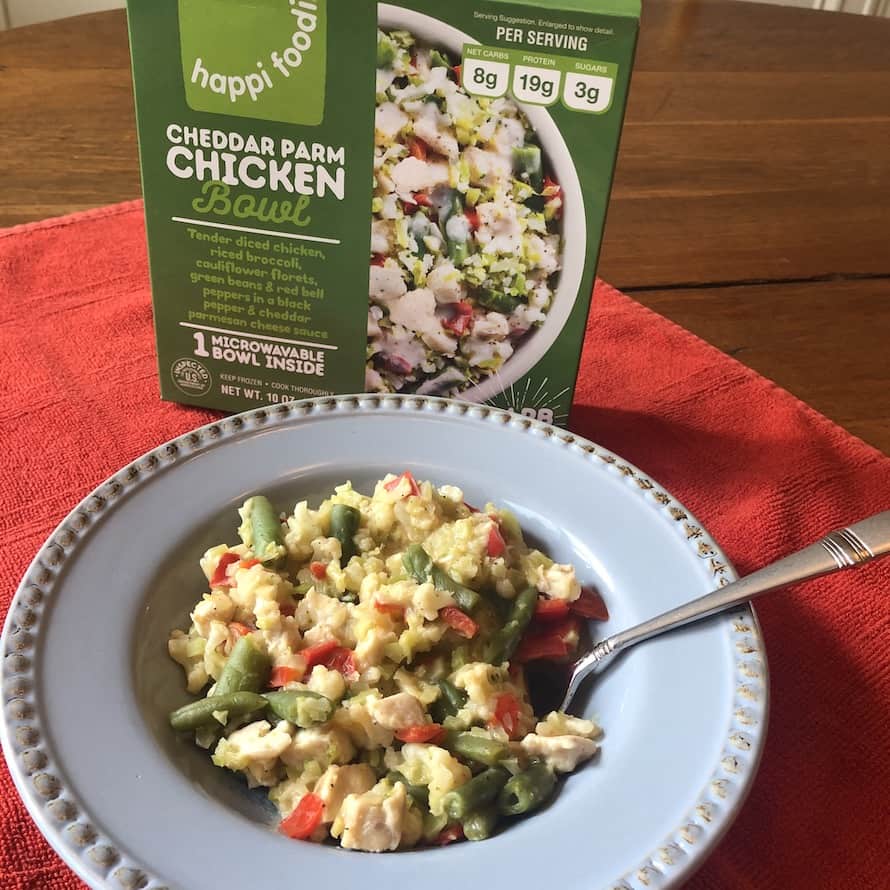 We loved that each meal tasted fresh and different from each other!
Have you ever bought frozen, even healthy, meals and they all taste really similar? We have, too. The Happi Foodi bowls were each unique & tasted fresh and different from each other.
There was no weird aftertaste that you often get with frozen meals.
We also loved the creaminess of those cheesy ones…YUM!!
What didn't we really like about the Happi Foodi meals?
Like most of us, we like our food, and when it's good, we want more of it, so we wish there was more per serving. However, that is also a PRO to the Happi Foodi. They are portion controlled for those of us like me who can overeat the foods we love (sheepish smile).
Unless you're following a low-carb, keto, and/or high protein diet, these are high in calories per serving for those simply watching calories.
However, once again, the breakdown of macros (eating balanced) is really good and makes up for the higher calories. We should all be watching our sugar and these meals keep that in check for you which I love.
So did we really not like anything about them? Not really.
We wish they had more to pick from. There were several as is, but we really could stock up our freezers if they had more breakfast meals as well as a larger variety in the supper selection, too.
But overall, we love the Happi Foodi meals, and when we need something fast & healthy within our macros, we will definitely grab one these yummy meals!!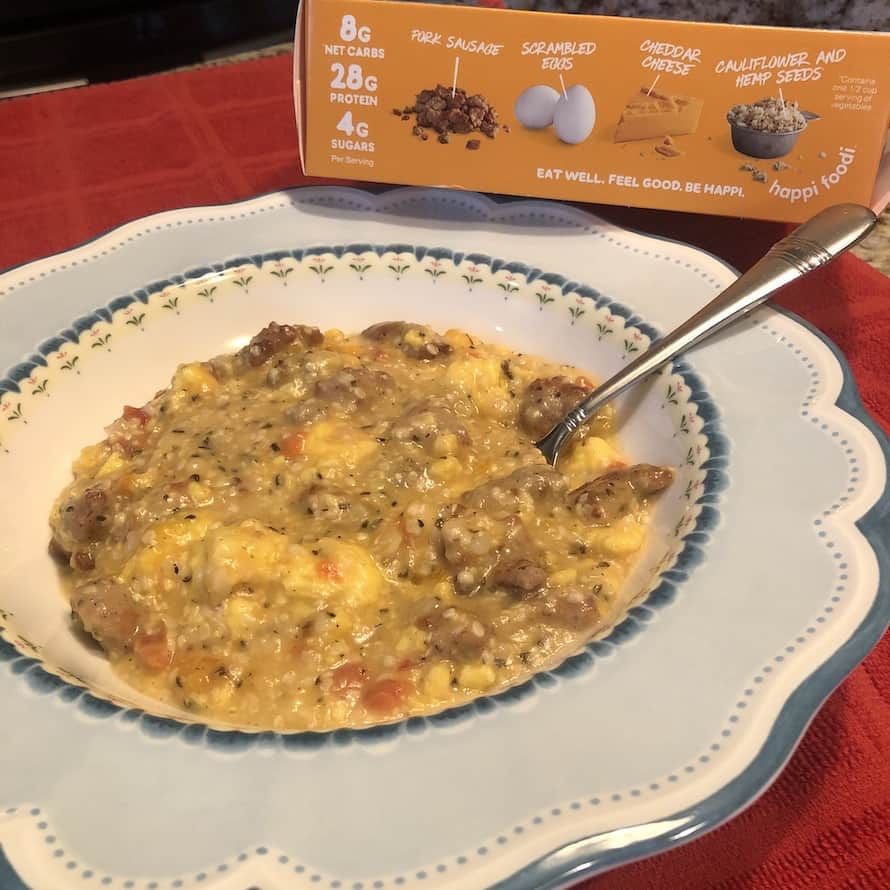 Happi Foodi Makes Life Easy
With 3 businesses, a podcast, and 2 pups — we stay busy! We also make our health and fitness a priority so that means time and mindfulness among the chaos.
With Happi Foodi, you can easily find them at stores nationwide so you can stock up and have dinner ready all week!
While they are perfect for singles or someone living alone, they're also convenient and affordable to grab a few for the family all week. Since neither of us have kids living at home, these were the perfect option for both Kim (single) and Kalee and her husband.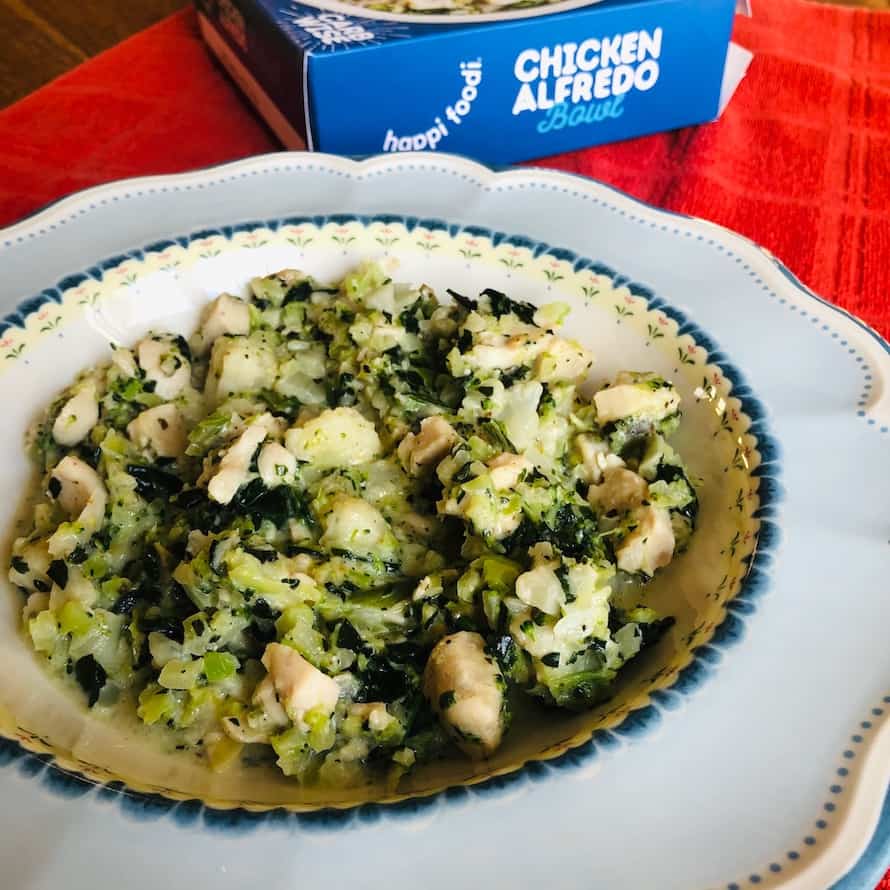 Comfort Food with Creativity
We loved the variety the meals gave us to mix things up each night and not just eat leftovers!!
Plus, we were super excited about Chicken Alfredo and the Beef Shepherd's Pie Inspired Bowl because both are such comfort foods for us! It was so nice to enjoy something we knew we would like that was also SO MUCH BETTER than any frozen options we had tried before.
The best part was we knew we were hitting our nutrition goals for the day, and we also had more time to go for a walk before dinner because we didn't have to cook!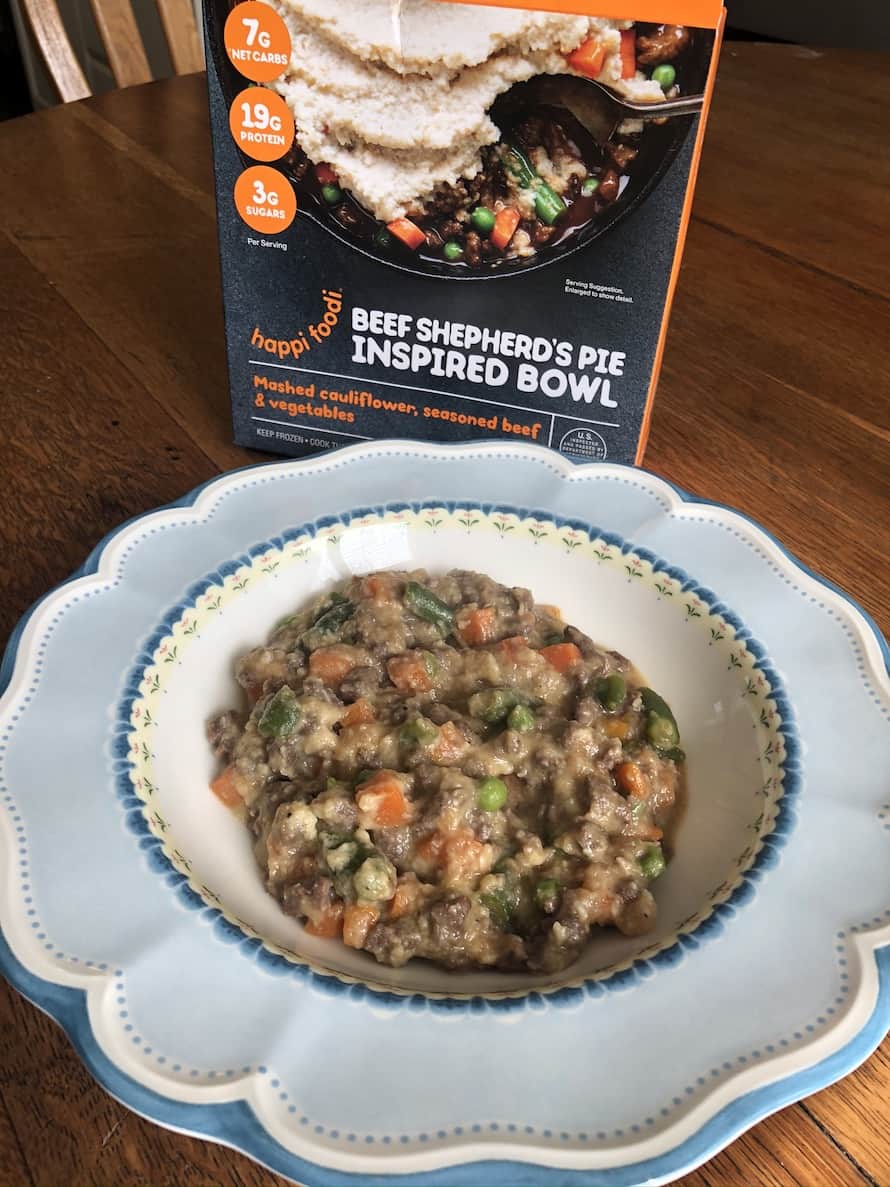 Where Can You Get Happi Foodi?
You can find Happi Foodi at your local Walmart store and select Meijer, Winn-Dixie and Safeway-Albertson's stores. Their store finder can help you find a convenient place to pick up your meals as well!