Rent the Runway Review and Promo Code – Would You Rent a Dress?
This post may contain affiliate links. All opinions shared are my own. As an Amazon Associate I earn from qualifying purchases. Click to view our full disclosure.
Rent the Runway was always something I wanted to try. After talking to a lot of girls that have never tried it, I decided to do a Rent the Runway Review for Valentines Day. (I received no payment or even a special discount.)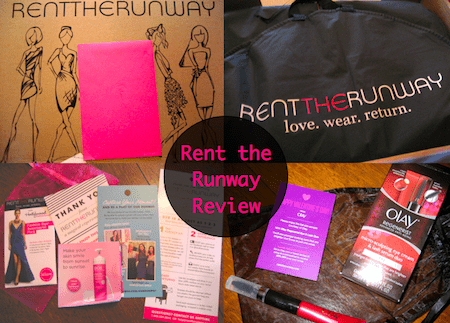 Spoiler alert: I'm so glad I tried it. It was SO much fun and the dress was gorgeous!
Rent the Runway was so easy to use! You can search by color, event, size, style, etc. You can also "heart" dresses you want to come back to easily.
You can reserve the dress for 4 or 8 days. You also get 2 size choices for one price to ensure a good fit.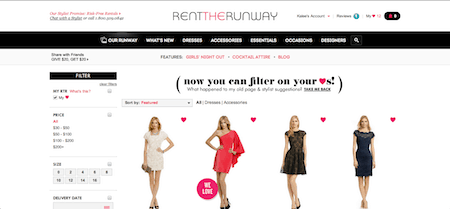 These were four dresses I had chose for Jake and my 3rd Valentines' Day dinner date. I decided to do a review on February 12th at 9:00pm so I was kind of nervous to get it on time. I took a chance and chose a $410 Nicole Miller dress for $50. I picked a size 2 and 4.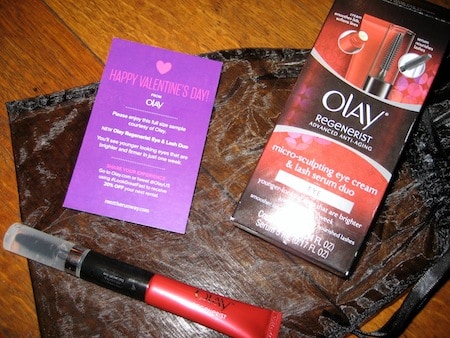 They had free next day shipping PLUS a full size Olay Renergist Lash & Eye duo promo code. I used it and saved $35 and received the dress by Friday the 15th. (Also, if you rent one dress, you can get a second one for $25! I will be using this on vacation!)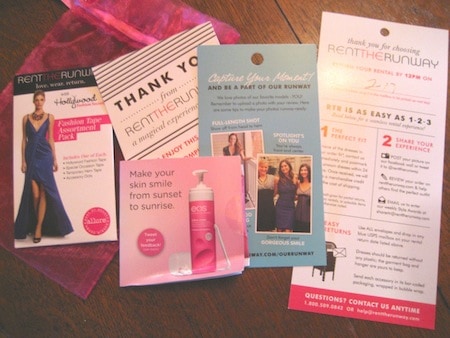 The dress came in a very nice garment bag that they let you keep and a few other little samples. They sent shaving cream and double-stick tape for the dress as well.
Ready for the dress?
Rent the Runway Review of Nicole Miller's Red Dress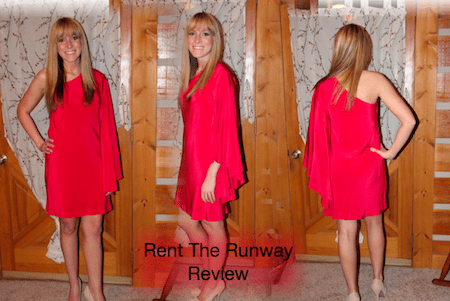 I had never worn anything so nice besides a prom dress! (link for similar nude pumps)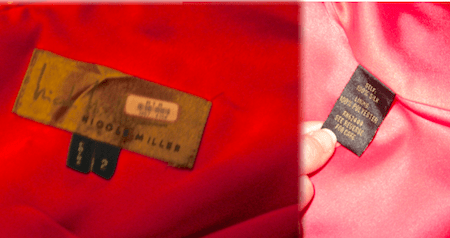 It felt like an adventure wearing such a name brand, and the bar code had me giggling. The dress was clean and ironed to perfection.
The only problem, which was not a huge deal, was that the slip looked inside out? Maybe it was suppose to be that way, but it looked a little weird when you really looked in detail when the dress was off (it was not noticeable when it was on). I just wanted to be really details for the Rent the Runway Review.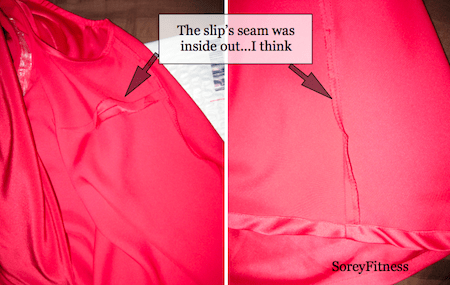 How He Liked the Nicole Miller Dress
Valentines Day Dinner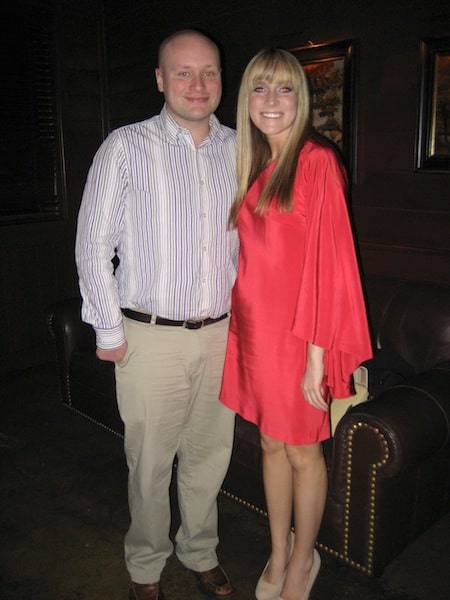 It was freeezzzzinnng for Tennessee last night of course so I had to wear a coat over the dress on our way. Since Jake and I don't live together, he had to wait until we got to the restaurant to see the dress. It was fun knowing I had something new and pretty on for him.
As soon as we got inside, I took off my coat. Within 2 minutes (seriously), the hostesses were complimenting me. I did not expect it at all. People loved the dress.
Jake really loved it as well. He's not a forward type person, but he kept telling me how pretty I looked (he had no idea it was a $410 dress yet).
Then, I told him I rented it, and I explained the process. He then said, maybe we shouldn't get a new tv. I should just get you that dress instead. :P
It was a fun experience and added to the fun of a romantic date night.
Another really cool part of the experience?
The return process! They allow you to keep the samples and bag, and you just put the dress back in a pre-labeled priority mail envelope and either drop it off or schedule a free pickup for the return date.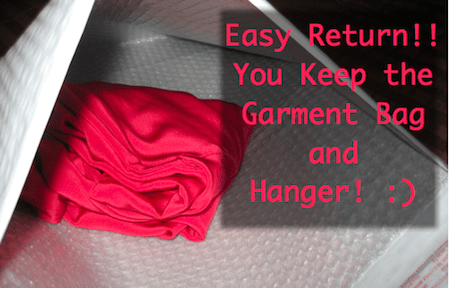 I will definitely rent other dresses for  our trips to Disney World and Vegas later this year!
Have you ever used Rent the Runway?
You get $20 off your first order if you don't have a better promo code. Ordered before? Here is a promo code for $15 off COUPONCHIEF15