25+ Healthy Ninja Foodi Recipes
This post may contain affiliate links. All opinions shared are my own. As an Amazon Associate I earn from qualifying purchases. Click to view our full disclosure.
Wondering whether you should buy a Ninja Foodi pressure cooker air fryer combo? We answer some of your top questions about the most popular pressure cooker/air fryer machine, plus we include 25 healthy Ninja Foodi recipes for you to get started!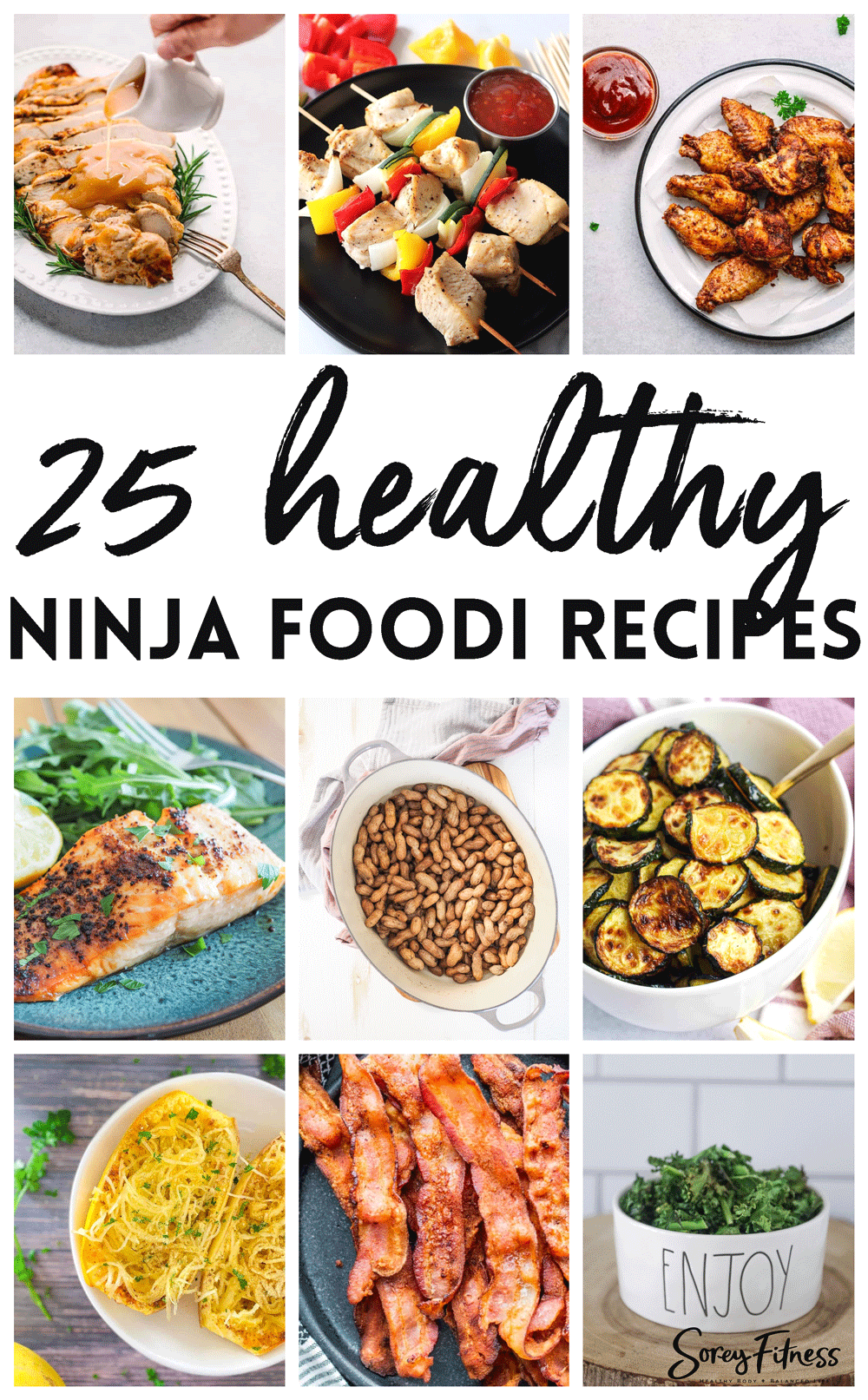 Since electric pressure cookers have spiked in popularity the past few years, we've seen some pretty neat pressure cooker variations come onto the market! The most popular of which is a pressure cooker/air fryer combined into one machine.
Pressure cookers help to make cooking a little bit easier (less time babysitting a pot on the stove), and air fryers make healthy cooking a bit easier since you don't have to use so much fat to get that crispy fried texture to your favorite foods.
What's not to like about combining them into one machine!
The most popular pressure cooker/air fryer combo machine on the market right now is the Ninja Foodi Pro Pressure Cooker.
The Ninja Foodi brand actually covers several different types of appliances and cookware (like their grill, toaster oven, blender, etc.), but in this post, we're going to focus on the Ninja Foodi Pressure Cooker.
We're going to answer your top Ninja Foodi pressure cooker questions today, and we included 25 healthy Ninja Foodi recipes to get you started!
What can I cook in my Ninja Foodi?
You can cook just about anything in the Ninja Foodi pressure cooker!
Pretty much anything you can think of can be prepared in your Ninja Foodi pressure cooker:
eggs,
potatoes,
rice,
bacon,
beans,
meat,
desserts,
and everything in between.
People have even come up with ways to make pressure cooker dulce de leche with sweetened condensed milk still in the can!
What if you're not sure about cooking in it?
If you're cooking anything unusual in your Ninja pressure cooker, always check your owner's manual. For example, if you're cooking expanding foods (like rice or beans) or foods that bubble or foam (like applesauce), make sure you're using a recipe created for a Ninja Foodi or pressure cooker since they can clog the pressure valve. You don't want to fill expanding foods more than halfway in the pot since they will expand as they cook.
If in doubt about whether a food should be cooked in your Ninja Foodi machine, always check the owner's manual. If that doesn't have your answer, check Google or reach out to the Ninja company directly.
The official Ninja pressure cooker cookbooks will also have some good info about what can be cooked in a Foodi machine, so check out those cookbooks as well. (We've got links below!).
Is the Ninja Foodi worth the money?
Ninja makes 4 models of their pressure cooker, the cheapest one is just a pressure cooker with 5 functions and no air fryer and it runs $99.99 on their website. The prices go up from there with each model, with the highest price at $279 for the Ninja Foodi 8-qt. 9-in-1 Deluxe XL Pressure Cooker & Air Fryer.
Ninja just recently released a Foodi pressure cooker with more functions (11 instead of just 9) but is slightly smaller (6.5 quart vs. 8 quart). It's priced at $199.99.
Is it worth the price to pay more for a Ninja Foodi compared to something like an Instant Pot or a Crock Pot Express?
That ultimately depends on what kind of food you'd like to cook.
If you're happy with the regular pressure cooking abilities of an Instant Pot, it's worth sticking with one of those since they have pretty much everything you'd need in a pressure cooker, including a yogurt function and a slow cooker option.
But if you want more options than the average pressure cooker and want crispy food, pay the extra money for a Ninja Foodi.
One big complaint about pressure cooked food is that it doesn't get crispy like it would get in the oven, and if you're cooking things like a whole chicken, having the outside crispy adds taste, texture, and visual appeal to your meal.
The newest Ninja Foodi 11-in-1 6.5-qt Pro Pressure Cooker + Air Fryer not only includes an air fryer function to crisp up your pressure cooked foods, it also has options for broil, bake, dehydrate, and sous vide. If those options are what you're looking for, it's worth spending the extra money.
Shop all of the Ninja Foodi Options Here
What is the best Ninja Foodi cookbook?
While there are several Ninja Foodi cookbooks on the market, we found 2 cookbooks that have much higher sales and ratings on Amazon than any of the others we found. Both cookbooks are written by the same author and both are affordable. Both are less than $18 each for the paperback version.
Since both of these cookbooks are books are written by one of the people who helped develop the Ninja Foodi machine, they are able to help readers with the ins and outs of cooking with the machine!
How do I use my Ninja Foodi as a slow cooker?
The Ninja Foodi machine comes with a slow cook function that allows you to cook your food at a lower temperature for a longer time.
Here are the steps for using the slow cooker function in your machine:
Add your food to the machine below the max fill line.
Close and lock the pressure lid, then set your pressure valve to the vent position.
Press the Slow Cooker button and using the up and down temp arrow buttons, select low or high heat.
Use the up and down time arrow buttons to select your time (it will go in 15 minute increments up to 12 hours).
Press the Start/Stop button to begin cooking.
You can always refer to your Ninja Foodi owner's manual (or use their online one) to check on the necessary steps and precautions for using your Ninja Foodi as a slow cooker.
Try making some of our 21 day fix slow cooker recipes in your Ninja Foodi!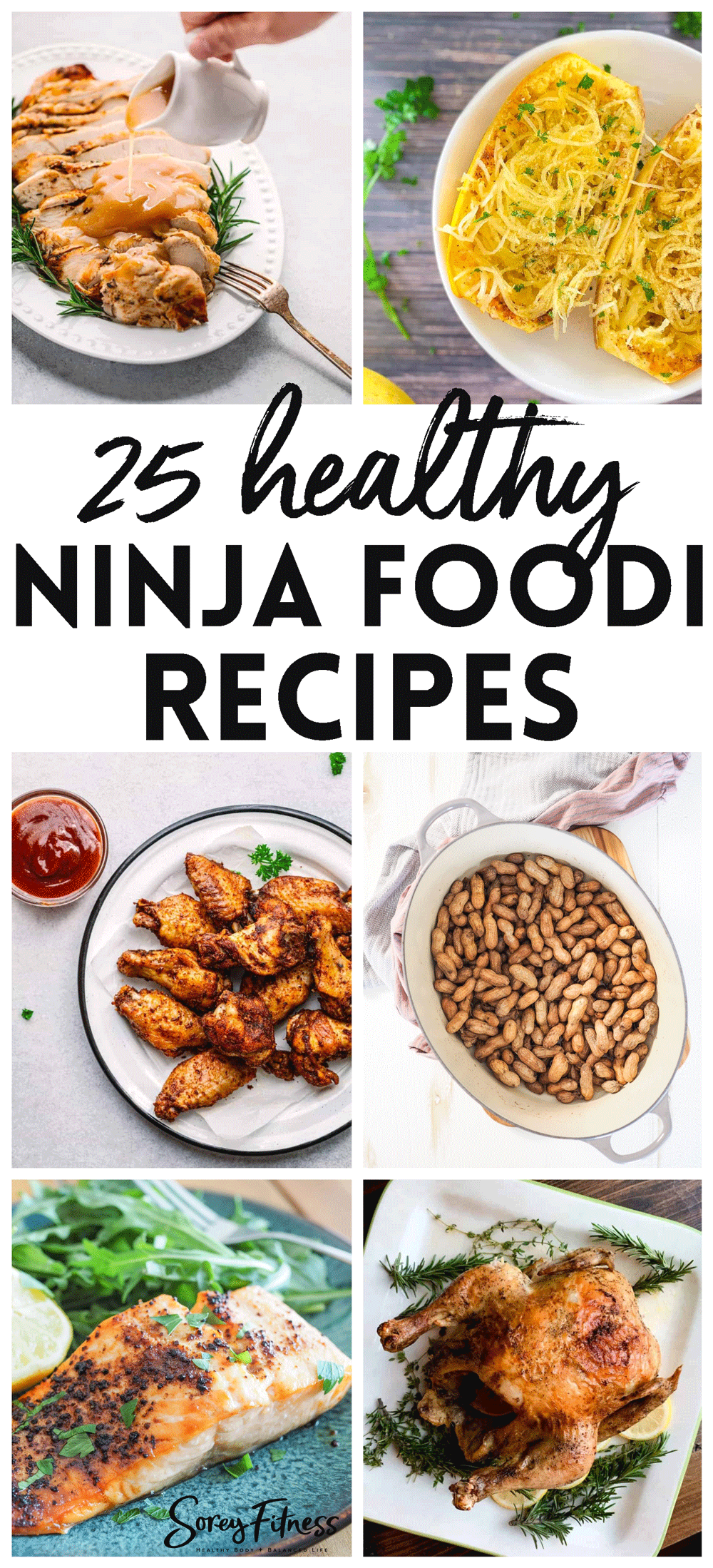 Healthy Ninja Foodi Recipes
Want to get started with some healthy Ninja Foodi recipes? Here are 25+ healthy recipes from breakfast to dinner that you can make in your Ninja Foodi.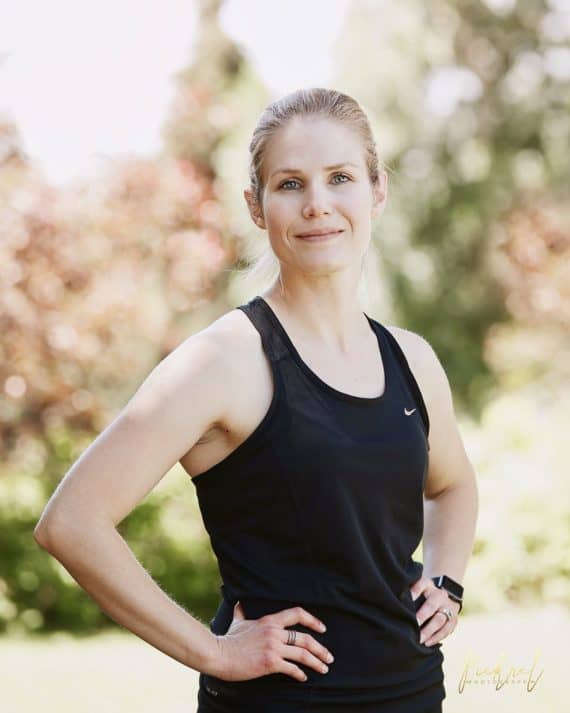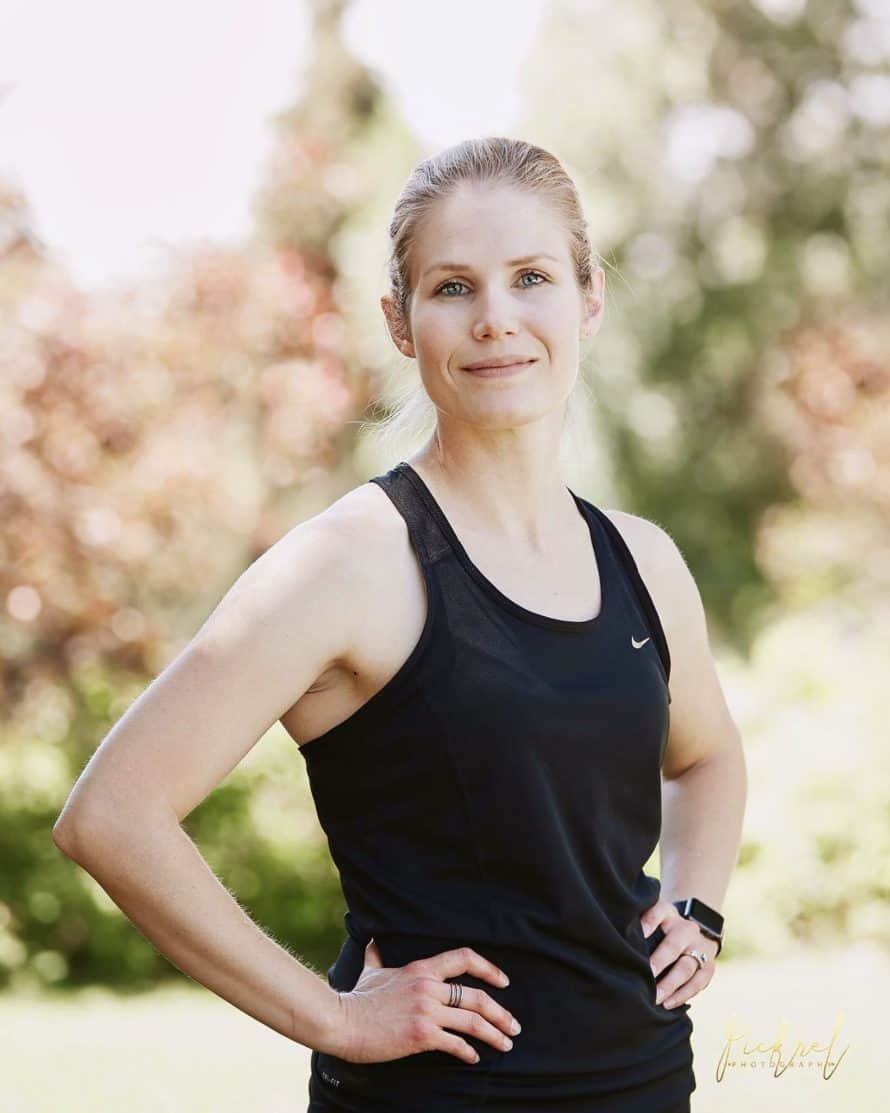 Sarah Jane Parker is a food and healthy living blogger at The Fit Cookie, an ACSM Certified Personal Trainer, ACE Certified Health Coach, Revolution Running certified running coach, YogaFit Level 1 certified yoga instructor, ACE Fitness Nutrition Specialist, and ACE Functional Fitness Specialist.