Cashback Programs, Promo Codes and Deals to Shop Online
This post may contain affiliate links. All opinions shared are my own. As an Amazon Associate I earn from qualifying purchases. Click to view our full disclosure.
We love getting a great deal! There is just a certain rush from saving money on something you've been eyeing! Now we're sharing our favorite cashback programs, promo codes, and deal sites! Get ready for some major online shopping and start saving hundreds!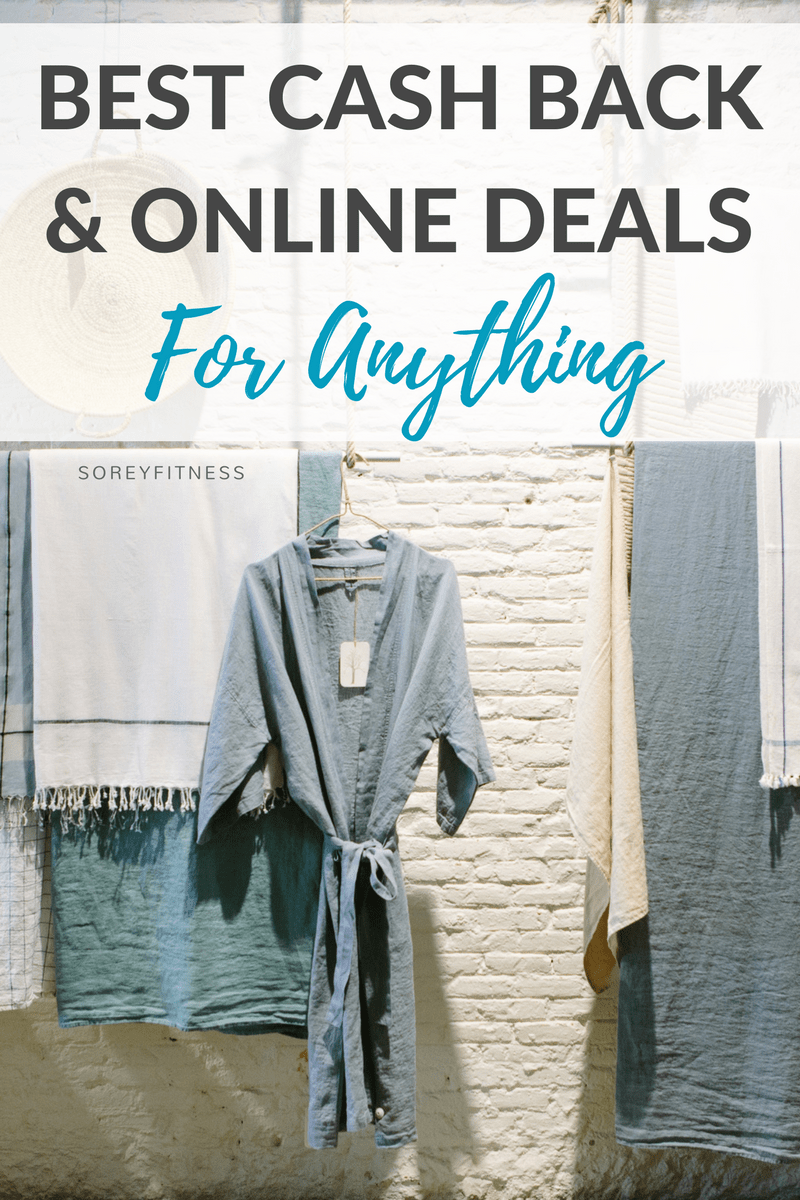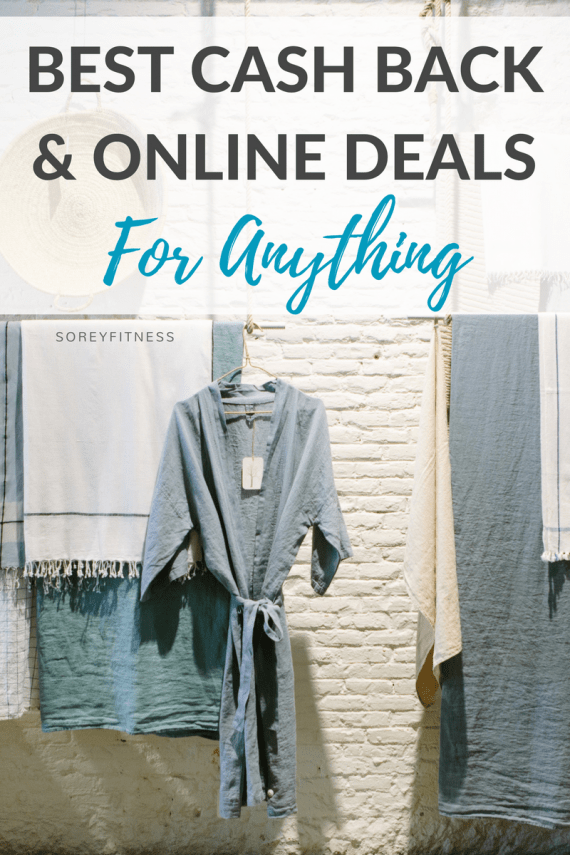 This post contains affiliate links, see our full disclosure policy here.
Now, I will go ahead and tell you – we aren't extreme couponers by any means. We like to make saving money as easy as possible. Oh, and did I mention we really like our name brands?
So not only will we show you our favorite ways to get cashback, but we'll also outline how we save with deal sites too!
In this post we'll talk about:
Ebates
Ibotta
HauteLook
Tradesy
Gilt
Retail Me Not
The Best Cashback Program: Ebates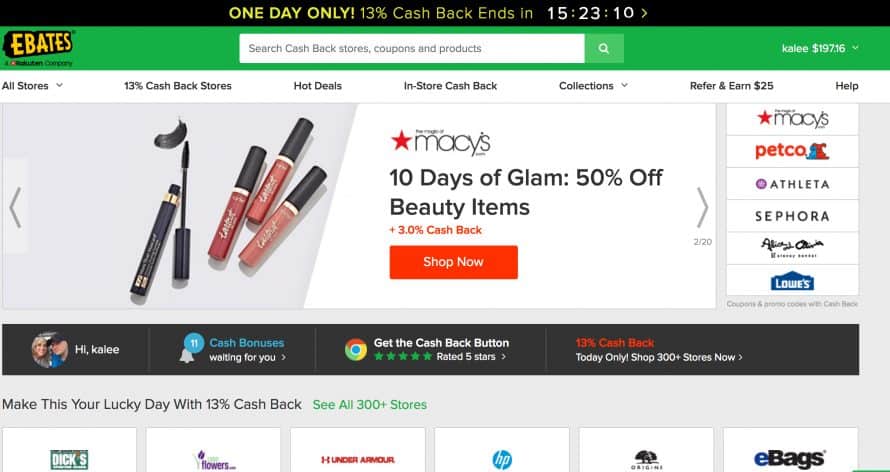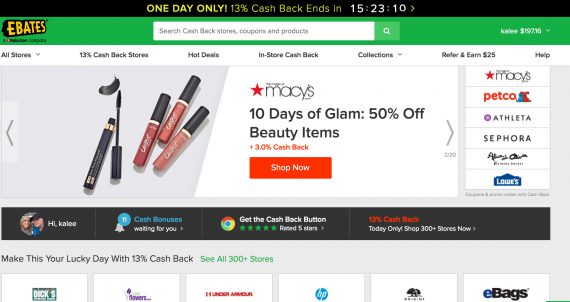 You may have seen Ebates on TV before as a commercial and wondered, "is that for real?"
It sounded too good to be true when I heard about it 3 years ago on a random blog too. It's totally real, and it's FREE to sign up.
But I've received over $337 for just going through Ebates before shopping at my favorite stores. You earn money for going through their site first before shopping online.
How Does Ebates Work?
Ebates is basically using affiliate marketing. They've paired up with what seems to be 100s of stores, and when they send someone to that store's site that orders – they make money.
Then they share that money with you. So they might make 10% on your Nordstrom order, but they are going to turn around and give you 6% of it.
After you order, it usually takes about 24 hours for it to show up on Ebates. Then, they'll send you a check when you hit $5.01 or more of cash back in your account each quarter.
Stores on Ebates
They really do have 100s of stores on there so I always will use that search bar at the top. A few of my favorites are:
Nordstrom
Wal-Mart
Target
J Crew
JC Penney
Ugg
GNC
Dick's Sporting Goods
Using Ebates
Once you're signed up for their cashback program, you can search any store you plan on shopping at and then just click that store and you'll be set.
Sometimes I'll even go shopping first, get everything in my cart, and then close it and go to Ebates, find the store, click and order.
The only thing to note is if it's been awhile (like hours) since you opened up the store from Ebates' link you might want to do it again.
It's so simple to use!
Other Perks
Often times they'll do Double Cashback – especially around the holidays! I usually get an email when it's one of my favorite stores.
You can also earn cashback in stores if you include a credit card that they can track where you shop, but I've never done it. I love Ebates…but I prefer them just to have my email and know where to send my check.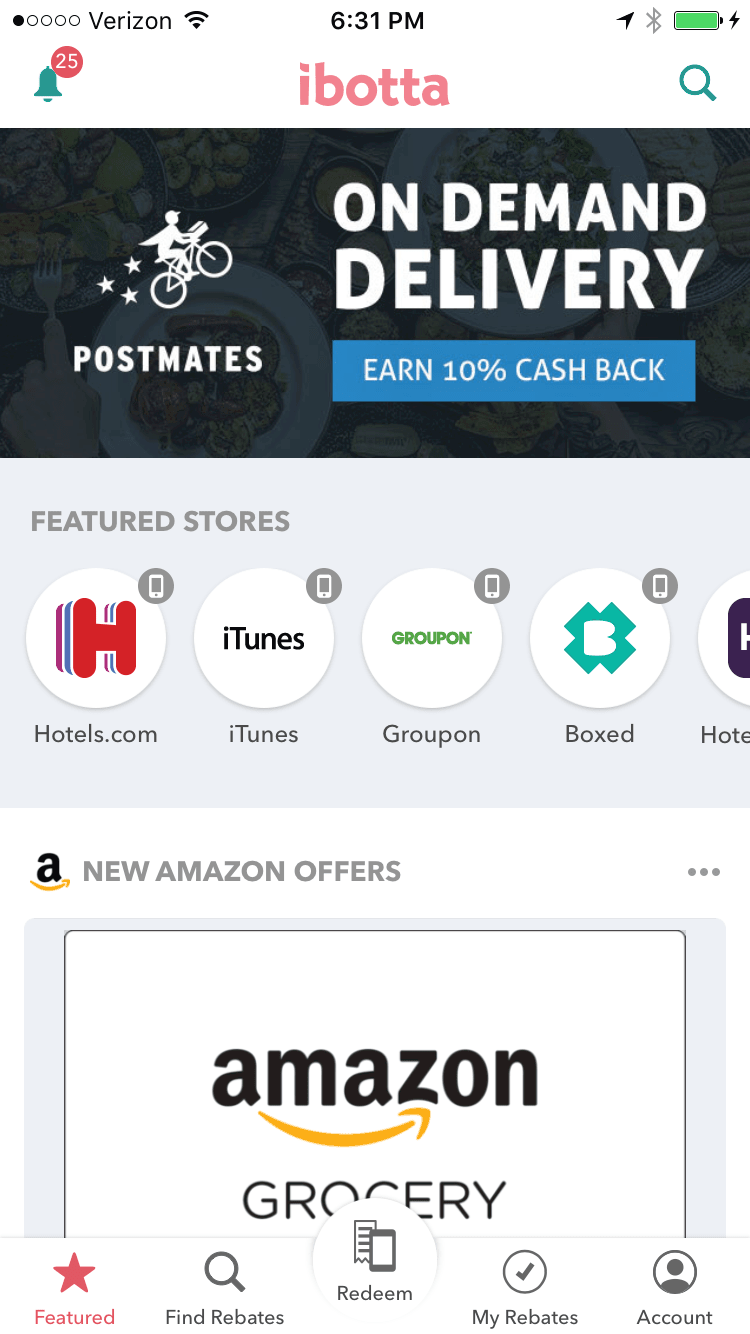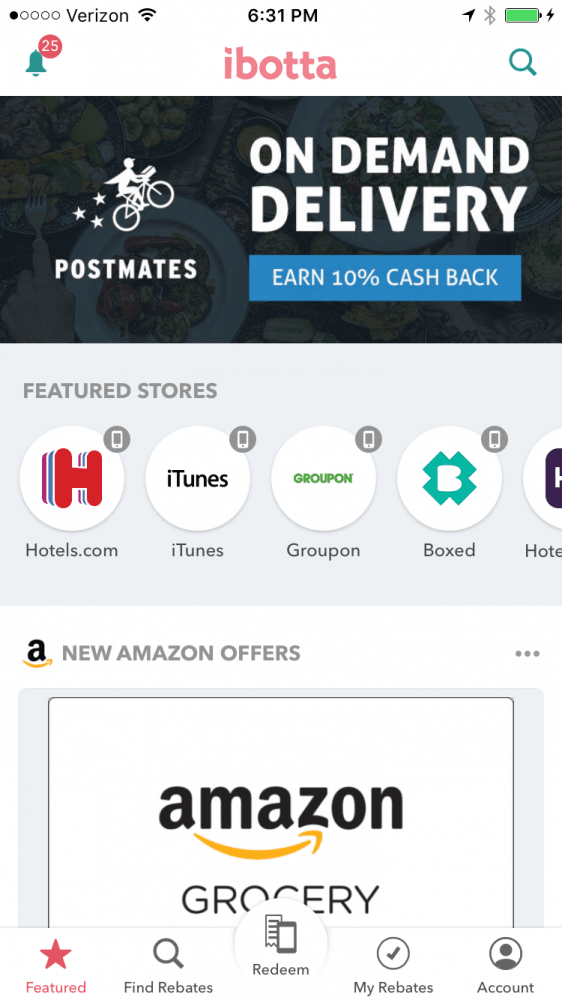 Best for Cashback on Groceries: Ibotta
Have you tried Ibotta yet? A friend told me about it when they had a digital coupon for $1.50 off Halo Top ice cream, and I've been hooked since!
It's a free app that is available for iPhone and Android users, and it's so easy to use!
You earn cash back on select products by performing easy tasks and taking a picture of your receipt.
Just like Ebates, Ibotta gives you cash back. You can get it deposited into your Paypal account or choose a
You can get it deposited into your Paypal account or choose a gift card to several different places when you hit $20+.
You can redeem your money anytime after hitting $20+ too which I love!
Using Ibotta
Once you've downloaded the app and signed up. You can click on the "Find Rebates" section. Then you can clip digital rebates for anything from "carrots" to Trop 50 Orange Juice.
I go ahead and clip anything interesting to me at my favorite stores, and then when I buy the products I just snap a picture of the receipt. It's super easy and is found under the "Redeem" tab.
Within a couple of hours, the cashback is in your account.
I love Ibotta because you can still use Target Cartwheel, digital coupons from Publix and Kroger and paper coupons too!
A Few of the Stores on Ibotta Are:
Walmart
Target
Publix
Kroger
Petsmart
CVS Pharmacy
Dollar General
Harris Teeter
Meijer
Ralphs
Sam's Club
Walgreens
There are even more stores than that, but those are some of our favorites.
Best Deals for Home & Fashion: HauteLook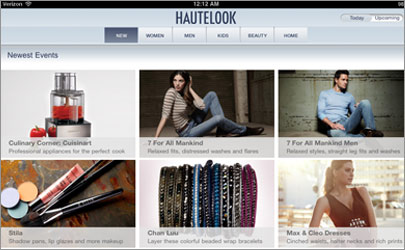 Hautelook is owned by Nordstrom and has awesome customer service and easy returns. It is kind of like Nordstrom Rack on steroids to me.
The deal site has name brand clothes for women, men, and baby/kid like 7 for All Mankind, Wildfox, and Kate Spade.
New deals go up at 10 am CST every day and last a few days each.
You want to make sure to get on in the mornings though because the best deals sell out quick!
You can save up to 90% off things like Juicy Couture, Burberry, Urban Decay, and more!

Want really high-end fashion at a discount?
Check out Gilt and Tradesy for brands like Louis Vuitton, Fendi, Tiffany & Co, and Christian Louboutin.
Unlike sites like Poshmark, Gilt and Tradesy have harsher rules for counterfeit items. Tradesy actually reviews each item at their warehouse. The seller ships it to them, and then Tradesy ships it to the buyer.
It also doesn't take a crazy amount of time for that to happen. It took about 5-7 days when we've used them.
Gilt does a variety of gently used luxury brands and new popular lines like Wildfox at a steep discount!
If you use this link for Tradesy you'll also get a $20 coupon!
You can literally rent runway brands like Oscar de la Renta for a fraction of the price.
With our business, we have to go to several trips a year. If we're not on a trip, I'm usually in sweats or activewear. So renting my fancy clothing makes more sense budget-wise, and it's a lot of fun too!
It's great for a Christmas or New Years party too!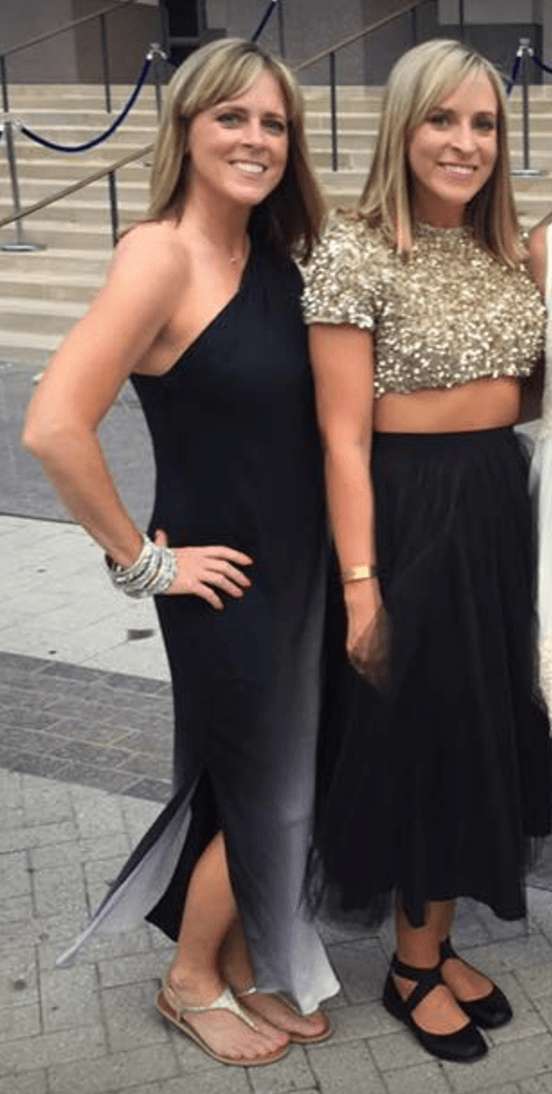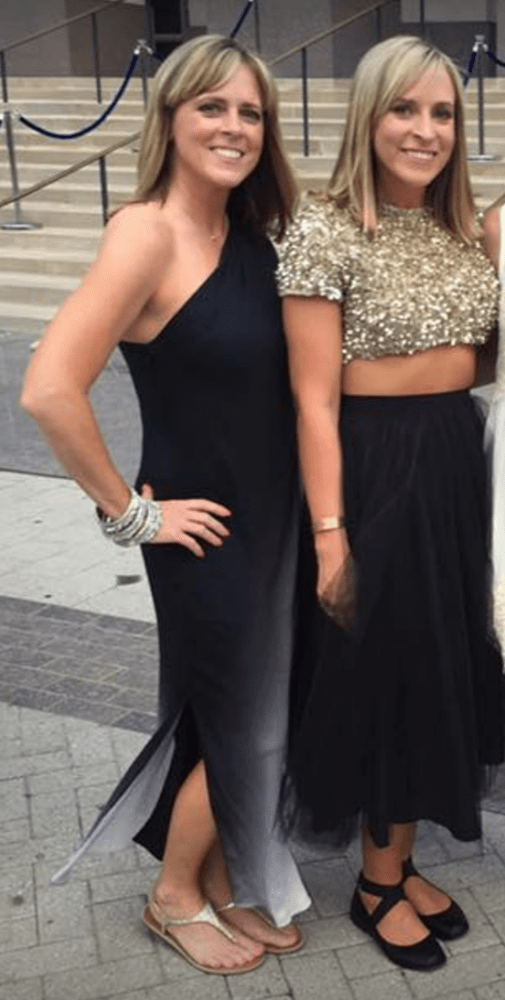 Both of these outfits were rented for less than $200 (total!)
They allow you to rent a dress for 4 or 8 days for about 10% of the price.
Plus you get little goodies and a garment bag with every order. I've used the service for Valentine's day and a trip to Vegas.
If you've ever shopped online and looked for a promo code, you've probably run across RetailMeNot. It is the most reliable, easiest to use promo code site I've found.
The only drawbacks? Some companies have asked them to remove their codes from the site. When that happens, I just Google that company's name and "promo" with it.
The other drawback is when you click to see the promo code, the store's website opens up. I close it then go through Ebates and enter the promo code in the cart section.
I've tried so many deal sites – but these are my favorites! Make sure to check out Ebates for Cashback and Hautelook, Gilt, and Tradesy for the best deals on designer brands!
What are your Favorite Cashback Programs, Promo Codes and Deal Sites?