How to Track Calories, Macros, and Net Carbs in MyFitnessPal
This post may contain affiliate links. All opinions shared are my own. As an Amazon Associate I earn from qualifying purchases. Click to view our full disclosure.
If you're looking for an easy way to track your calories, macros, and net carbs for your healthy eating plan, MyFitnessPal is a great tool. If you're new to using MyFitnessPal, we walk you through how to track things like macros and net carbs to help you reach your fitness goals!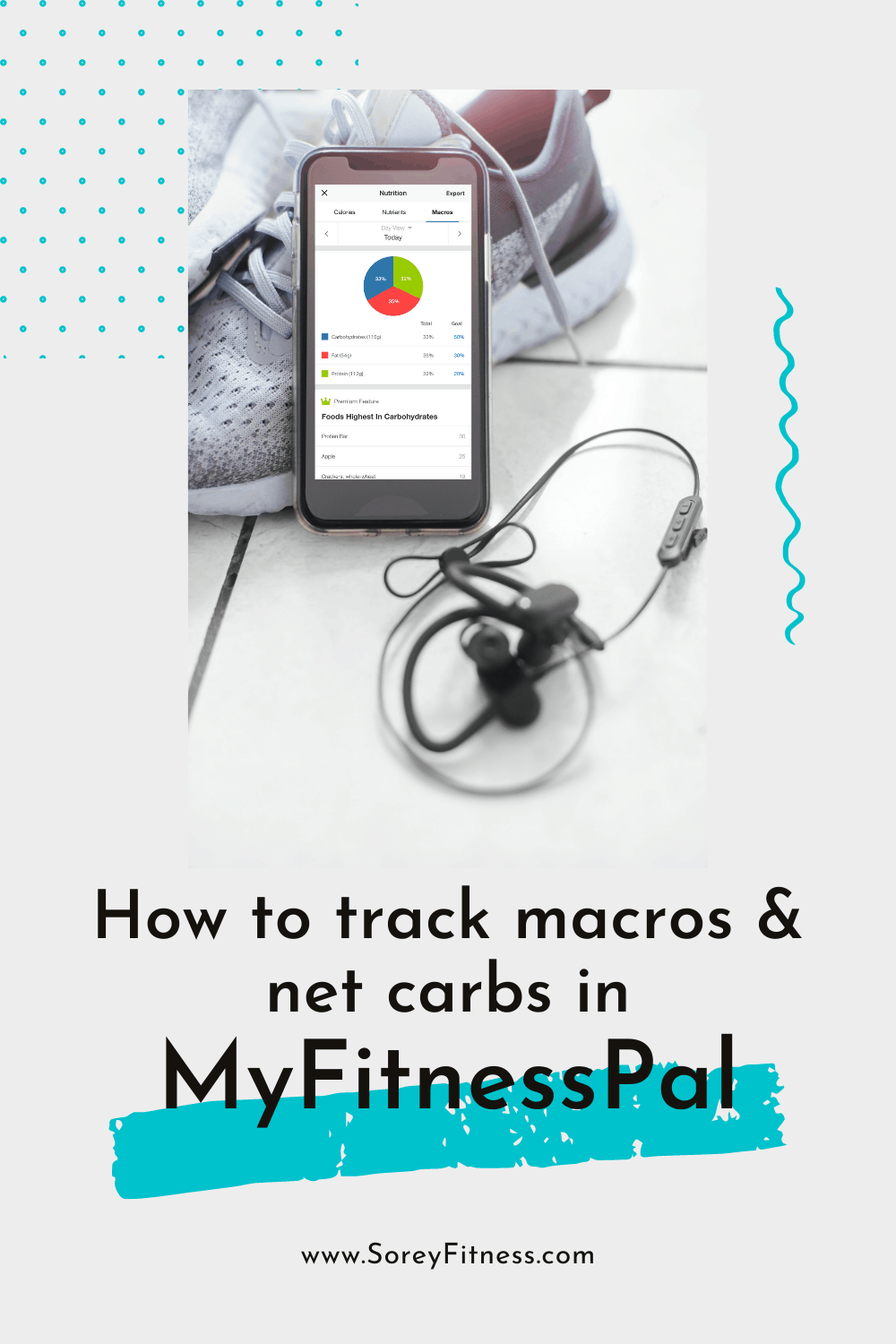 Whether you are just starting to adopt healthy eating or been living a healthy lifestyle for years, sometimes you just don't realize just how many calories or empty carbohydrates are in the foods you eat. It's easy to let your healthy eating goals fall to the wayside when life gets hectic!
That's why tracking apps like MyFitnessPal are great: they make tracking your nutrition, calories, macros, and net carbs easier if you're trying to lose or maintain your weight.
We'll walk you through how to use the MyFitnessPal app and how to set up and track your macros and net carbs as well!
What is MyFitnessPal?
The MyFitnessPal app is a nutrition tracking app for both Android and iOS that is currently owned by Under Armour, although they just announced late last month that they're selling the app to an investor.
MyFitnessPal allows you to track your calorie intake, your calories expended through exercise, set up your customized goal calorie intake, goal weight, and even tells you your calorie deficit each day.
To track your calorie intake and macros, MyFitnessPal has a huge list of foods, and you can choose and include what you've eaten that day. It then saves all of your entries and tells you how many calories you've eaten, what you've burned, and if you have calories remaining for the day.
MyFitnessPal also just released some new features in their app:
Plans (choose from a number of healthy living plans to help you make better choices)
Recipe discovery (find some new recipes to try!)
Workout routines (create your own routines in the free account or do guided workout routines with a premium account)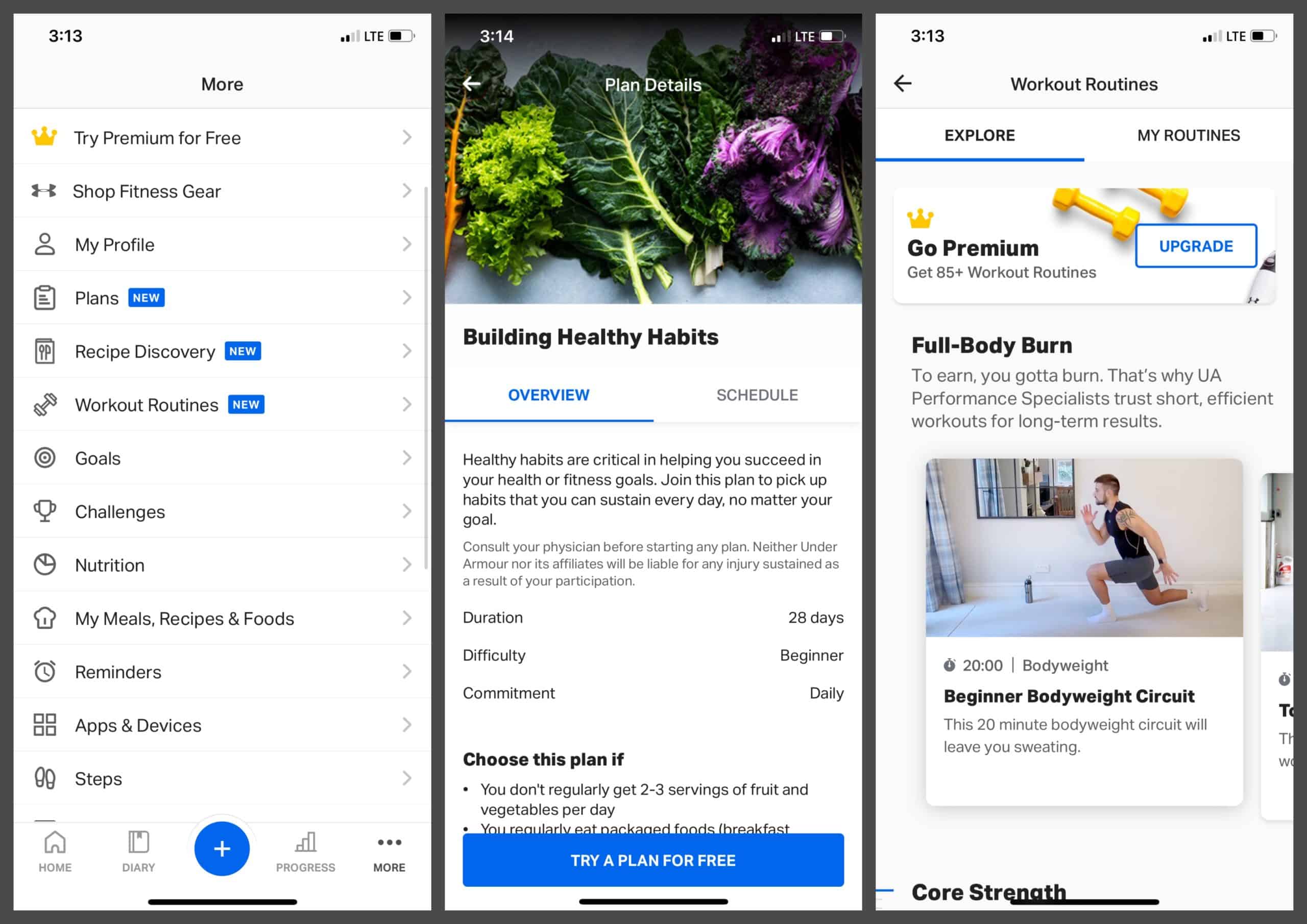 MyFitnessPal Community
Another great feature of MyFitnessPal is the ability to connect with friends to stay accountable.
You can add as many friends as you like, and the app alerts them when you complete a workout. It also reminds them to check on you when you don't log your calories and workouts.
The Community area of the app features forums where you can chat with other members about topics like success stories, bodybuilding, challenges, and more.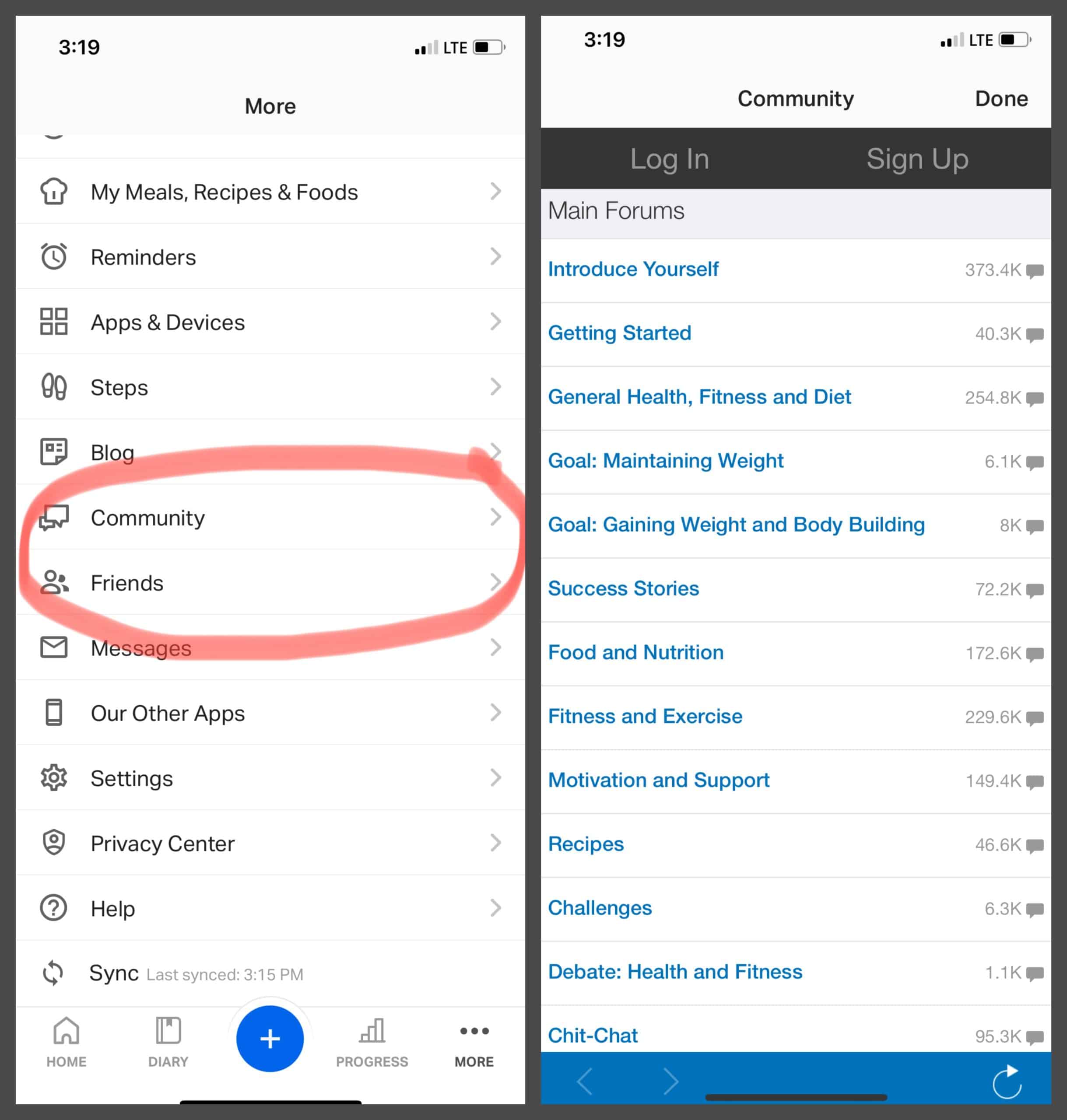 MyFitnessPal Premium Account
While MyFitnessPal has free basic options, you can upgrade to a Premium account for $19.99 a month or $79.99 a year. If you're not sure you want to pay for a premium membership, they offer a 30-day free trial to test it out before you start paying to see if it's a good fit for you.
If you opt for the free trial first, you'll be able to cancel at any time before your first month gets charged if you decide not to pay monthly or yearly for premium access.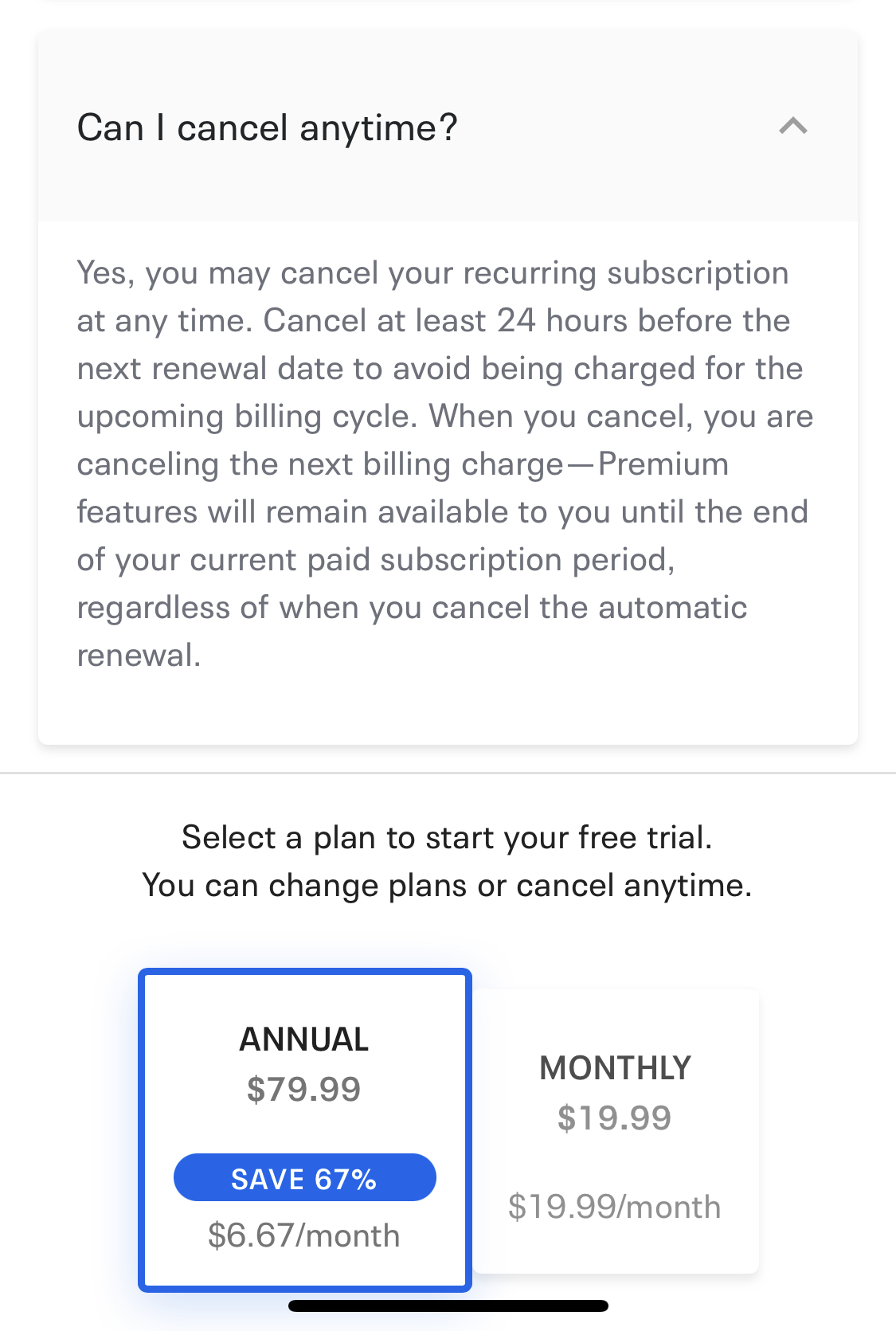 A premium account gives you access to everything the free account offers and these additional benefits:
Net carbs mode (replacing total carbs mode)
Guided fitness and nutrition plans
Custom home screen dashboard
Food analysis and insights
Meals and recipes
Free of ads
Subtract exercise calories (automatically adjusts your daily calorie goals for exercise)
File export (you can download CSV files of your progress and info
How to Track Calories in MyFitnessPal
Tracking meals and calories in MyFitnessPal is easy!
You can either start tracking food, exercise, water, etc. on your diary page, or from the blue "+" button at the bottom of the app.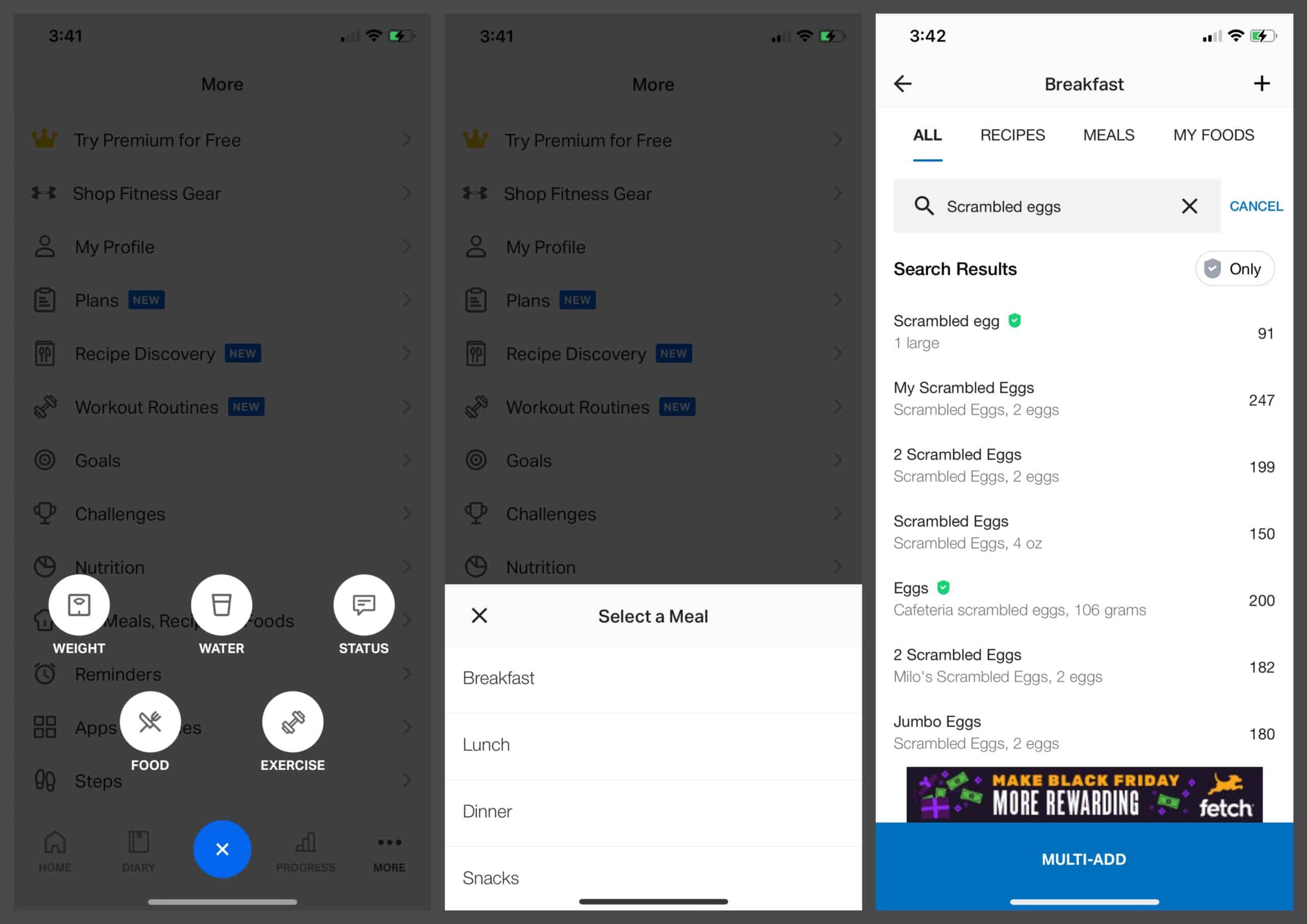 Type in your food and search through the database of foods to search through their list of foods, scan the barcode of packaged foods, or choose your own recipes or meals that you've created.
As you log your food, the app will keep a running tally of your calories. With the premium account, you'll be able to track macronutrients and net carbs.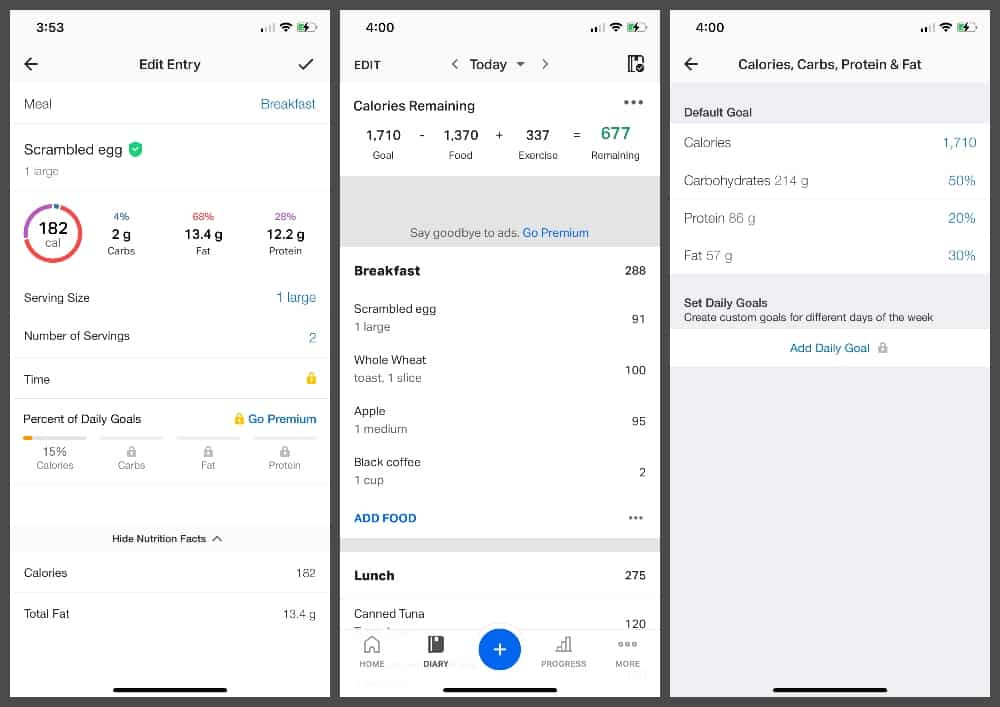 How to track macros and net carbs in MyFitnessPal
With a free account on MyFitnessPal, you are still able to view your macro breakdown for the day. But viewing your macro breakdown that you have left for each day is a premium feature.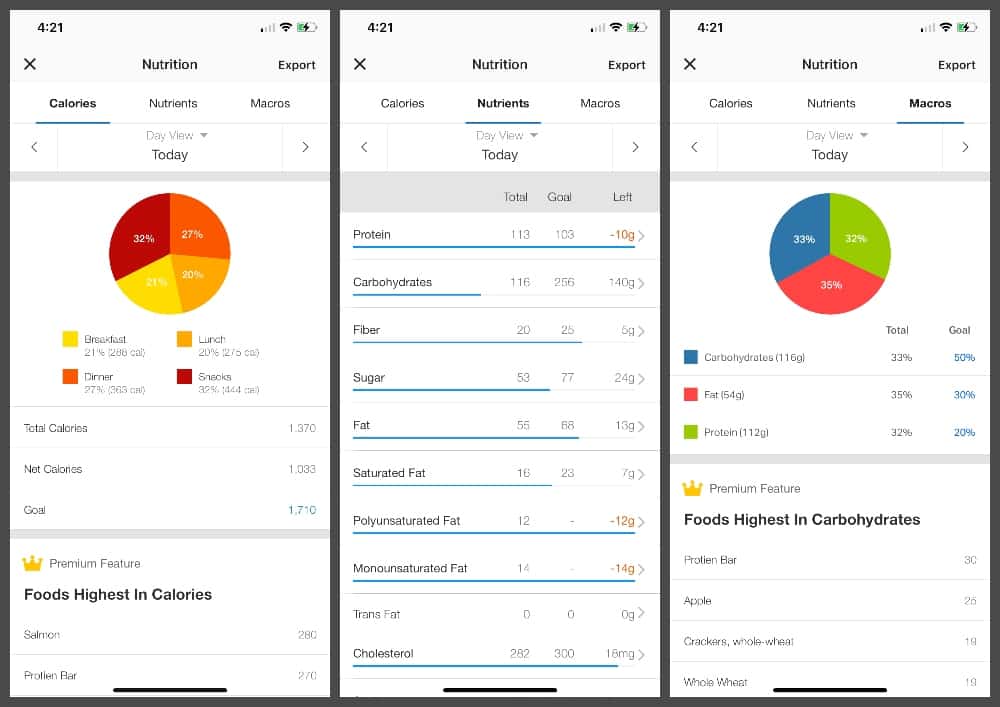 The app automatically sets macro goals for you at 50% carbs, 20% protein, and 30% fat, but you can adjust those macro goals if your personal macro goals are different than their default.
With a premium account, you can also choose to see your macros listed by either grams or percentages. You can also set different macros for different days, which is perfect if you're carb cycling!
To set your unique macro goals, you'll click on the "more" button at the bottom of the screen and select Goals.
This is where you can set your weight loss goals, nutrition goals (including macro goals), and fitness goals.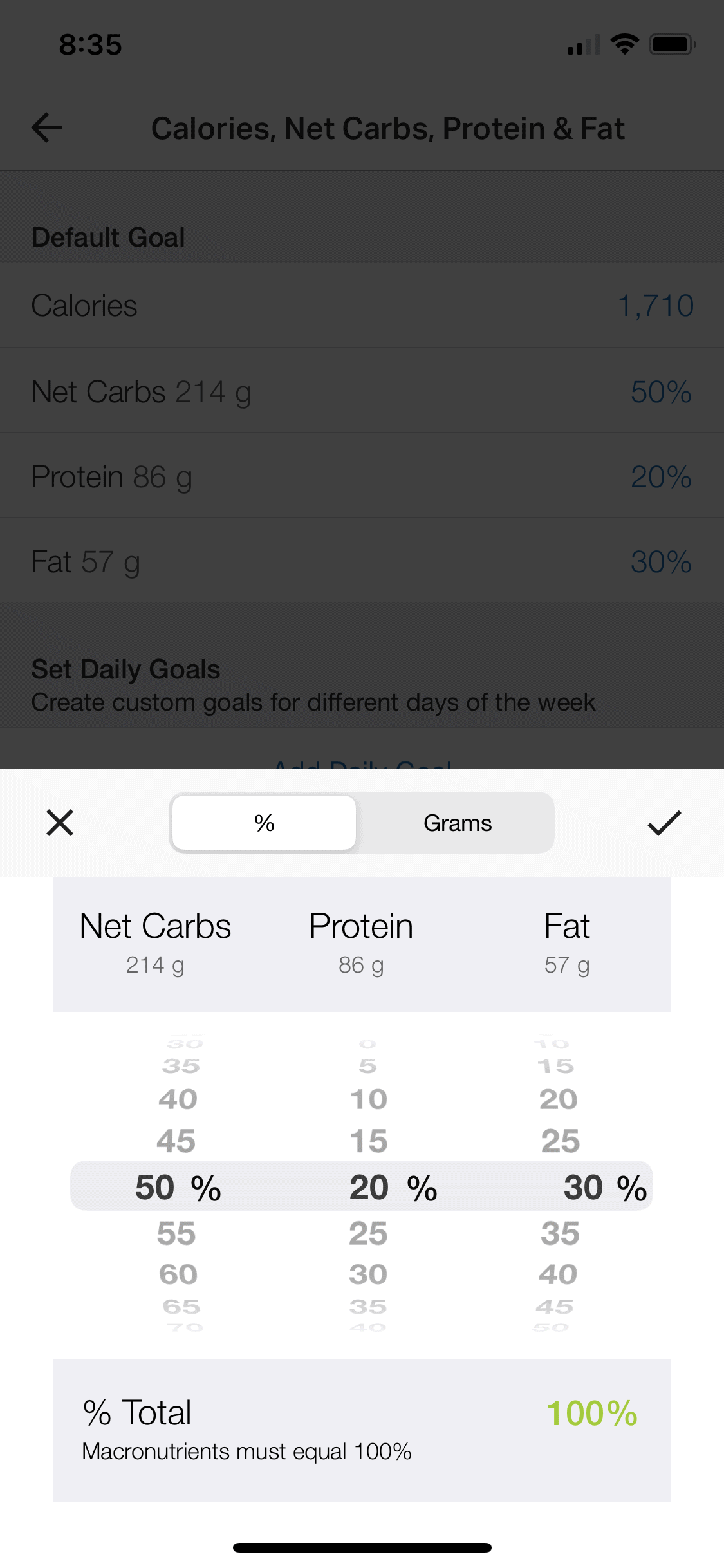 If you're not sure where to start with setting up macros for weight loss, check out our post on meal prep for weight loss where we include calorie calculators and a good place to start with macro percentages!
How to track net carbs in MyFitnessPal
Net carbs are only carbohydrates that are absorbed by the body. So net carbs don't include carbohydrate types like insoluble fiber or sugar alcohols.
If you have a premium account in MyFitnessPal and you'd like to turn on net carb tracking, go to Settings, then Diary Settings, then turn on the Net Carbs toggle switch to "on". This will start showing your net carbs in your macronutrient-focused view of your diary.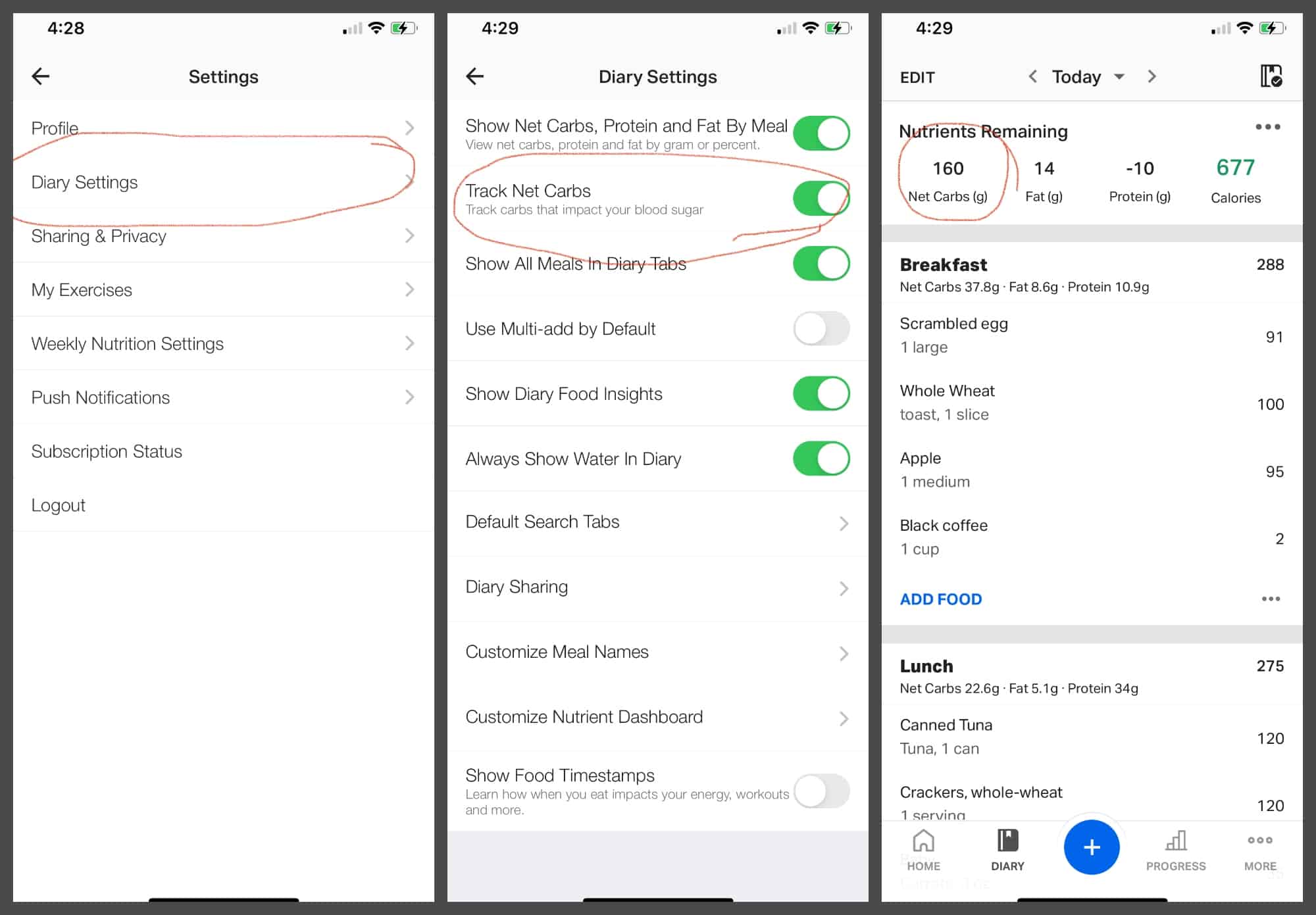 With a low carb view selected in your custom dashboard, you can customize your dashboard to show net carbs, sugar, dietary fiber, and calories remaining. This will help you reach your daily net carb goals if you're following a keto diet.
When you set your macro goals (like we showed in the previous section), you are able to set your net carbs instead of just carbs. So if you're eating a low carb diet or are carb cycling, you can set goals for net carbs.
You are also able to create a custom dashboard where you're able to pick any 3 nutrients to display.
Here's a view of the custom dashboard area of MyFitnessPal: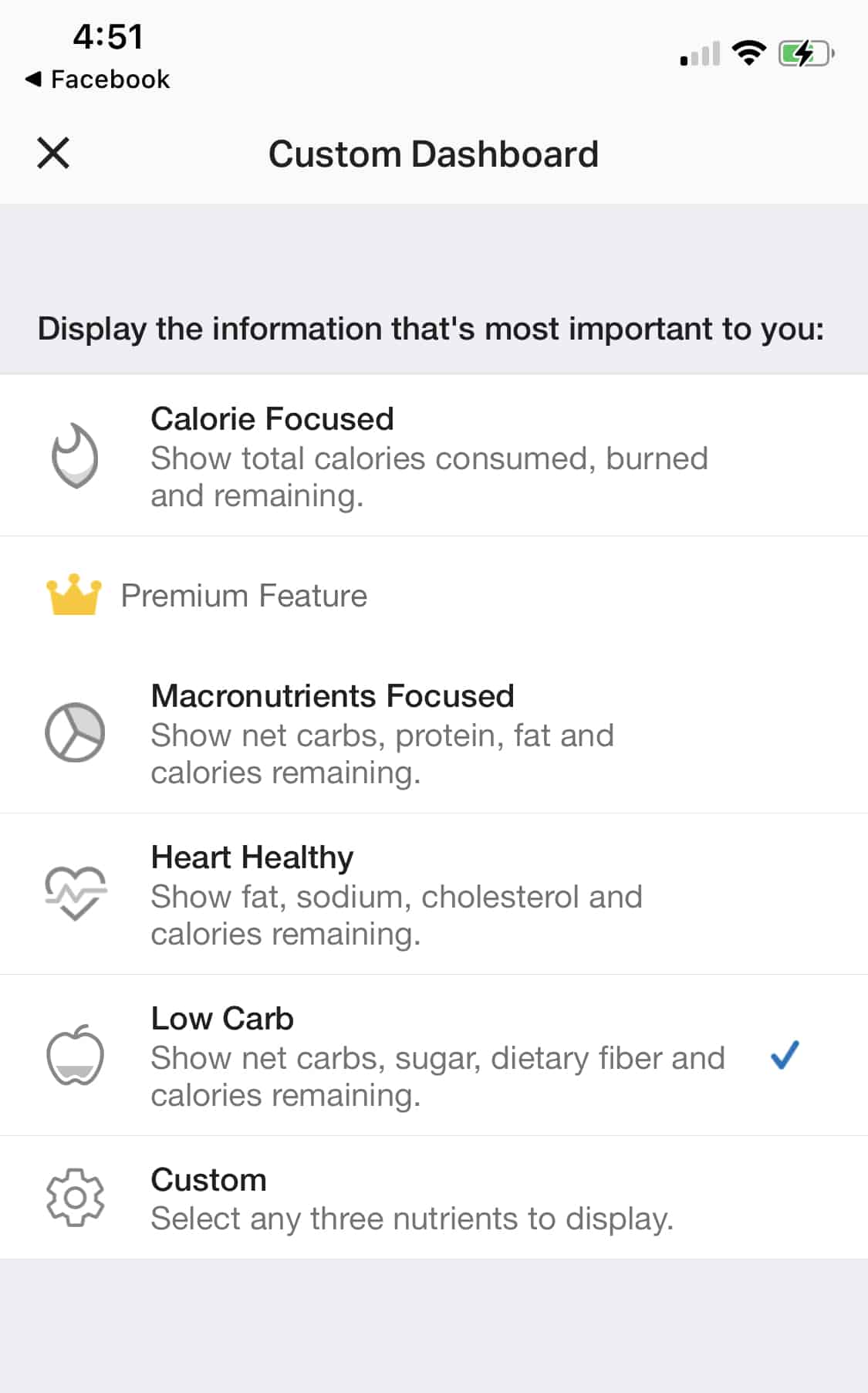 MyFitnessPal is a great tool to have if you're tracking calories, macros, or net carbs! If you always carry your phone with you, it will always be in your pocket as well.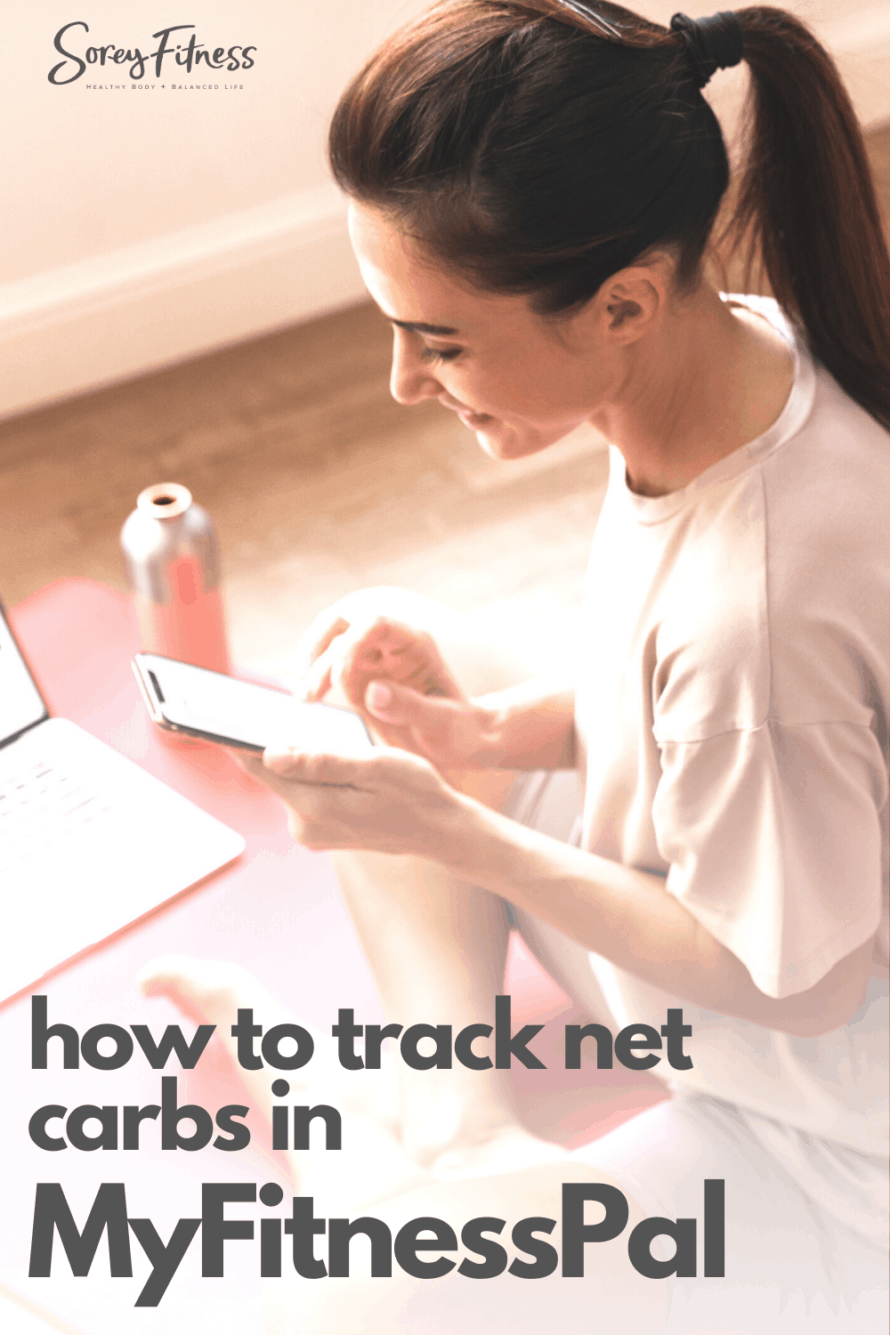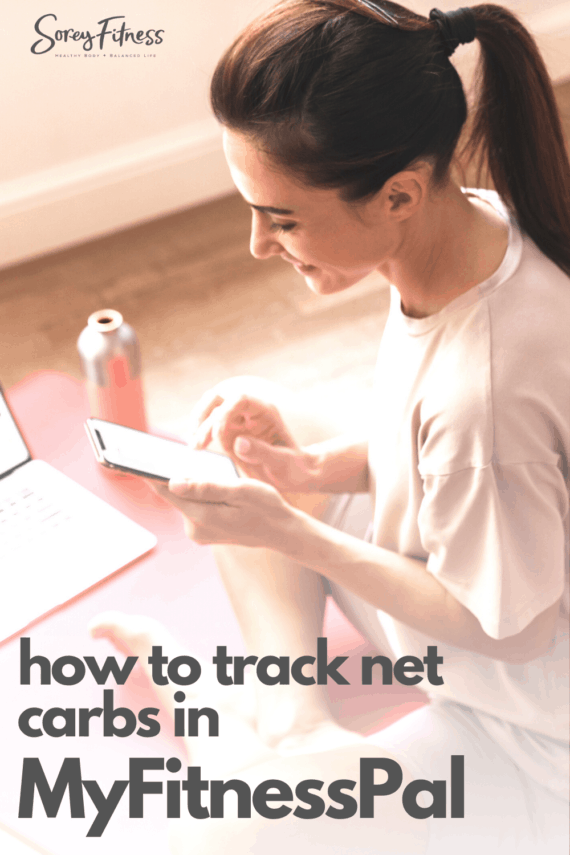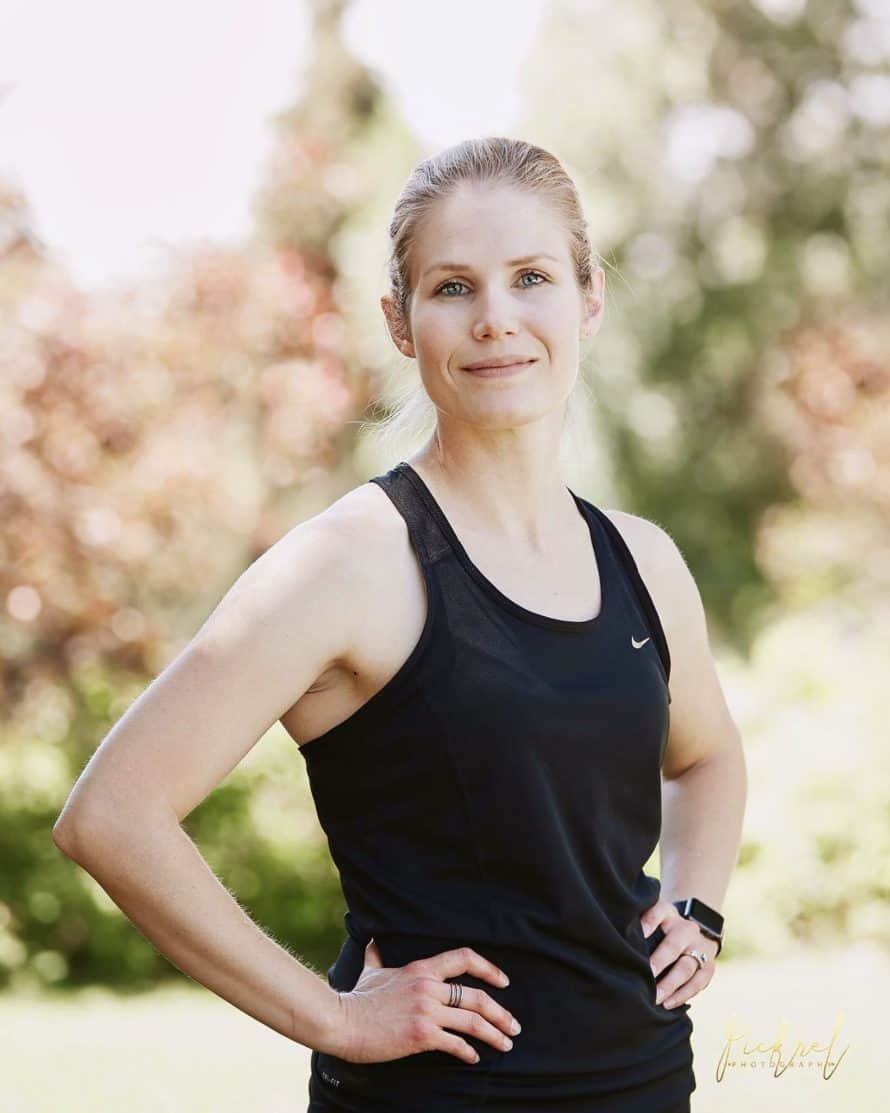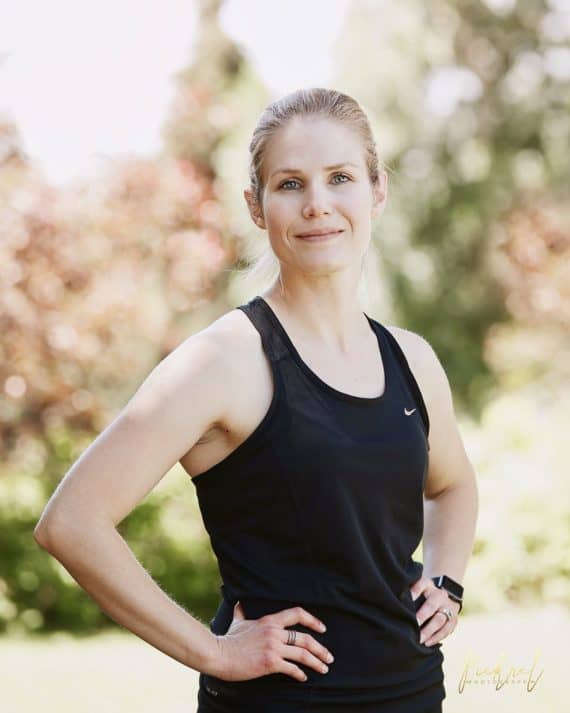 Sarah Jane Parker is a food and healthy living blogger at The Fit Cookie, an ACSM Certified Personal Trainer, ACE Certified Health Coach, Revolution Running certified running coach, YogaFit Level 1 certified yoga instructor, ACE Fitness Nutrition Specialist, and ACE Functional Fitness Specialist.