Nuun Review: Can This Electrolyte Drink Help With Hydration, Energy and Rest?
This post may contain affiliate links. All opinions shared are my own. As an Amazon Associate I earn from qualifying purchases. Click to view our full disclosure.
Have you been looking for a convenient electrolyte drink? After noticing we weren't staying as hydrated as we should, we found Nuun electrolytes! They're these convenient little tablets that go in your water! Below is our full Nuun review.
(We did receive these Nuun tablets for free to try).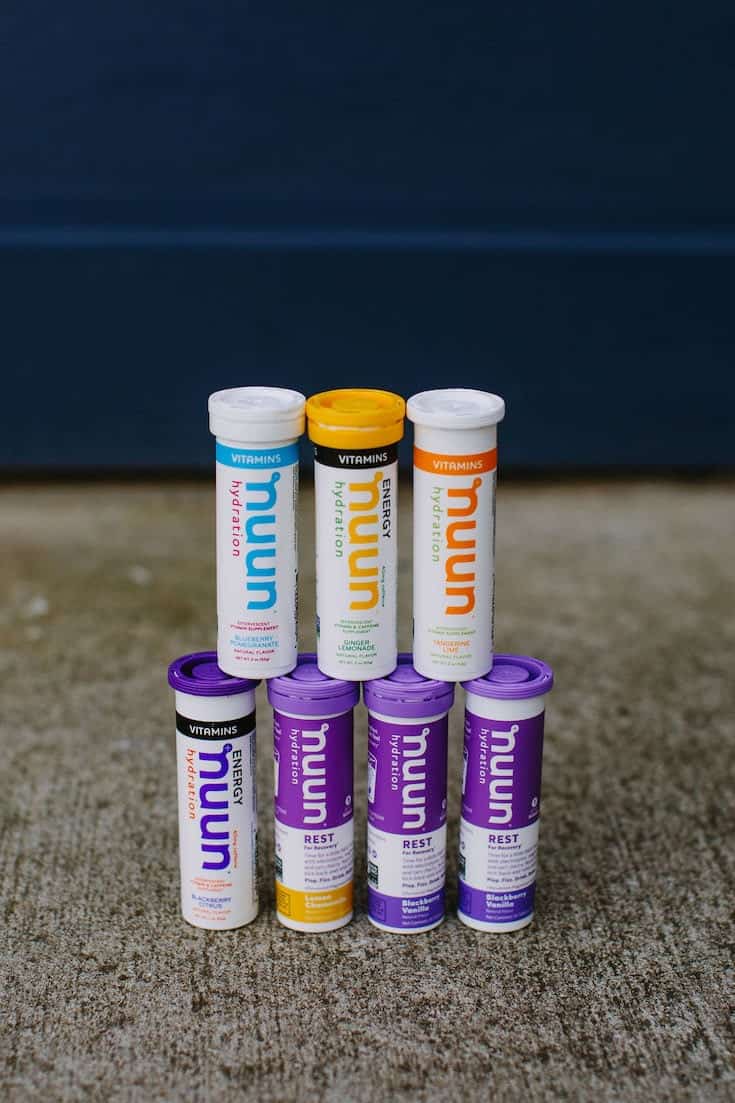 Unlike Crystal Light or other water mix-ins, Nuun Electrolytes contain no added sugar or additives. Nuun is gluten-, dairy-, and soy-free. It's also made from plant-based ingredients.
First off – How is Nuun Pronounced?
We have called these little tablets everything under the sun. We just weren't sure how to pronounce it – until now. Nuun is pronounced "noon".
The Different Nuun Electrolyte Drinks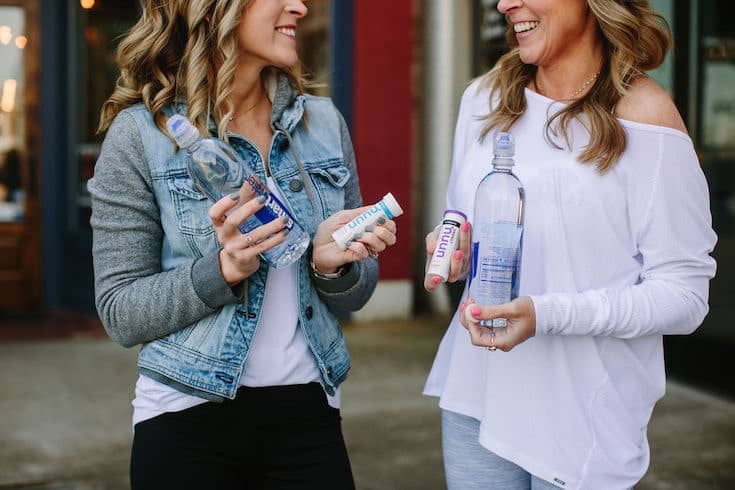 Our Nuun Review
If you search "Nuun Electrolyte Drink" most of the results will be from health food stores or running blogs. Well, we are neither.
We heard about Nuun Electrolytes from our esthetician! We both have dry skin that can look dehydrated. She recommended the Nuun Electrolyte drink to help our skin look more plump and radiant!
Since then, we've been hearing more and more people talk about these little Nuun tablets. Whether they are using them to recover from a hard workout, hot yoga, or just for energy.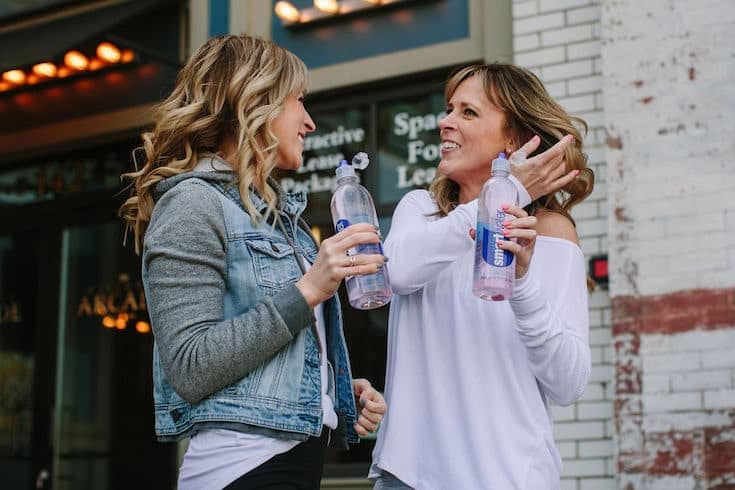 Taste
To be 100% honest – all of them kind of taste the same. With that said, we noticed some had more of a flavor than others, but overall they're all pretty mild and similar.
Since we liked that base flavor they all seem to have, we haven't found a flavor we didn't like. Our esthetician did notice she had favorite flavors though so maybe we're just not that sensitive to them.
None of them have tasted bad though. They just add a little flavor to your water – which is always a good thing for us!
Nuun Flavors
Sport

Cherry Limeade
Citrus Fruit
Fresh Lime
Fruit Punch
Grape
Lemon Lime
Mango Orange
Orange
Strawberry Lemonade
Tri-Berry
Tropical Watermelon
Wildberry

Immunity

Blueberry Tangerine
Orange Citrus

Vitamins

Blackberry Citrus *Caffeine*
Blueberry Pomegranate
Ginger Lemonade *Caffeine*
Grapefruit Orange
Strawberry Melon
Tangerine Lime

Rest

Blackberry Vanilla
Lemon Chamomile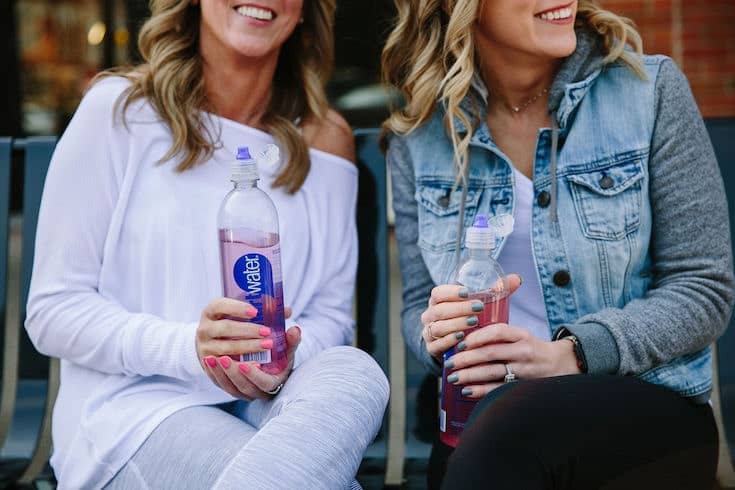 Do they work?
Just like most things – We definitely think they help, but they aren't going to be a cure-all either.
We've seen some improvement in our skin, but we also have noticed we're staying more hydrated overall!
We can tell because we're having less muscle cramps and well our pee is clear. Too much information? Sorry about that!

Here's a Quick Breakdown of the Electrolyte Drinks
The only ones we haven't tried are Sport. We don't run or hike so it just didn't really suit out needs.
Immunity
We (accidentally) started the Nuun Immunity tablets. They're perfect for when you travel or just during cold season because they have zinc, turmeric, elderberry, ginger, echinacea, and electrolytes in them!
Rest
The Nuun Rest tablets are the newest. They can help ease a busy mind and melt tension from your muscles. Keep in mind you only mix these with 4-6oz of water.
Vitamins
Our favorite tablets are the Nuun Vitamins with caffeine! We're caffeine pros, but these didn't leave us feeling jittery when drank it. There also wasn't any crash after drinking them either.
You can also get Nuun Vitamins without the caffeine too.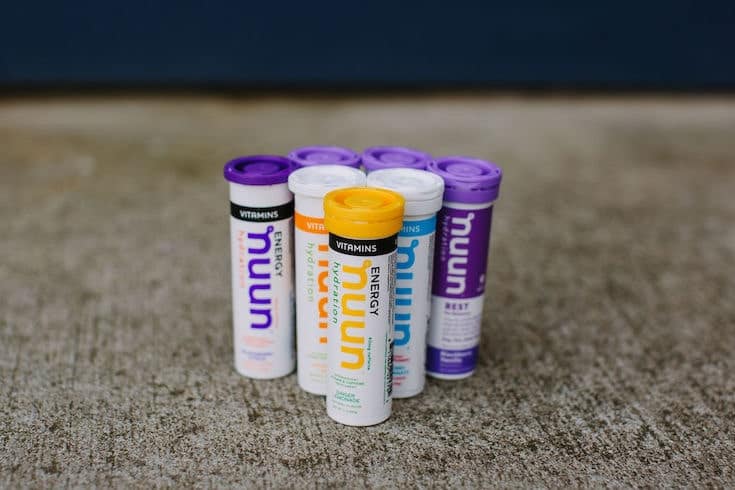 Will we continue to use them?
Absolutely!
We love the extra energy from the Vitamin ones, and they're just so convenient! We also love the Immunity ones for when we travel – which is pretty often!
They're perfect for on the go too since you can just slip a tube in your purse and go. The only way they would be better is if the tablets were small enough to go into a plastic water bottle. We had to break them in half most of the time to get them to fit.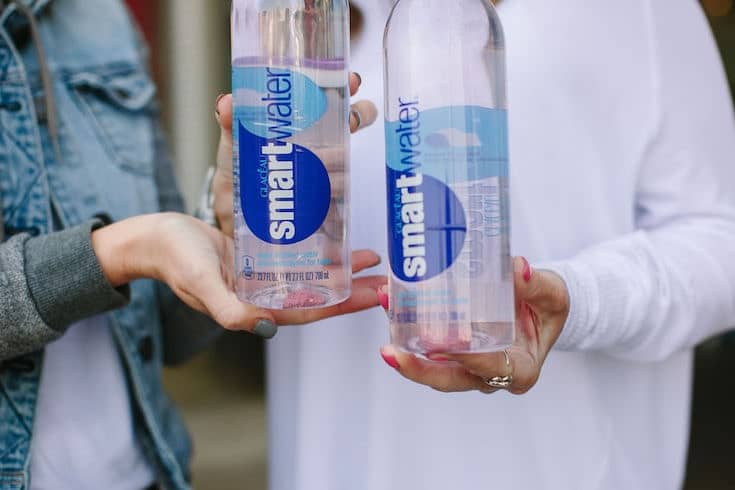 Where Can I Buy Nuun?
They have them in certain stores all over the United States, but we buy ours off of Amazon. They have a ton of variety, and the prices are affordable. You can also buy Nuun on their website.
Did our Nuun Review help you?