15 Best Easy Low FODMAP Breakfast Recipes and Meal Ideas
This post may contain affiliate links. All opinions shared are my own. As an Amazon Associate I earn from qualifying purchases. Click to view our full disclosure.
Eating a healthy breakfast can be a tough when you're not sure which of your favorite traditional breakfast recipes will trigger abdominal pain or other digestive symptoms. With that said, these Low FODMAP Breakfast Recipes help you get back to enjoying the most important meal of the day even on busy mornings!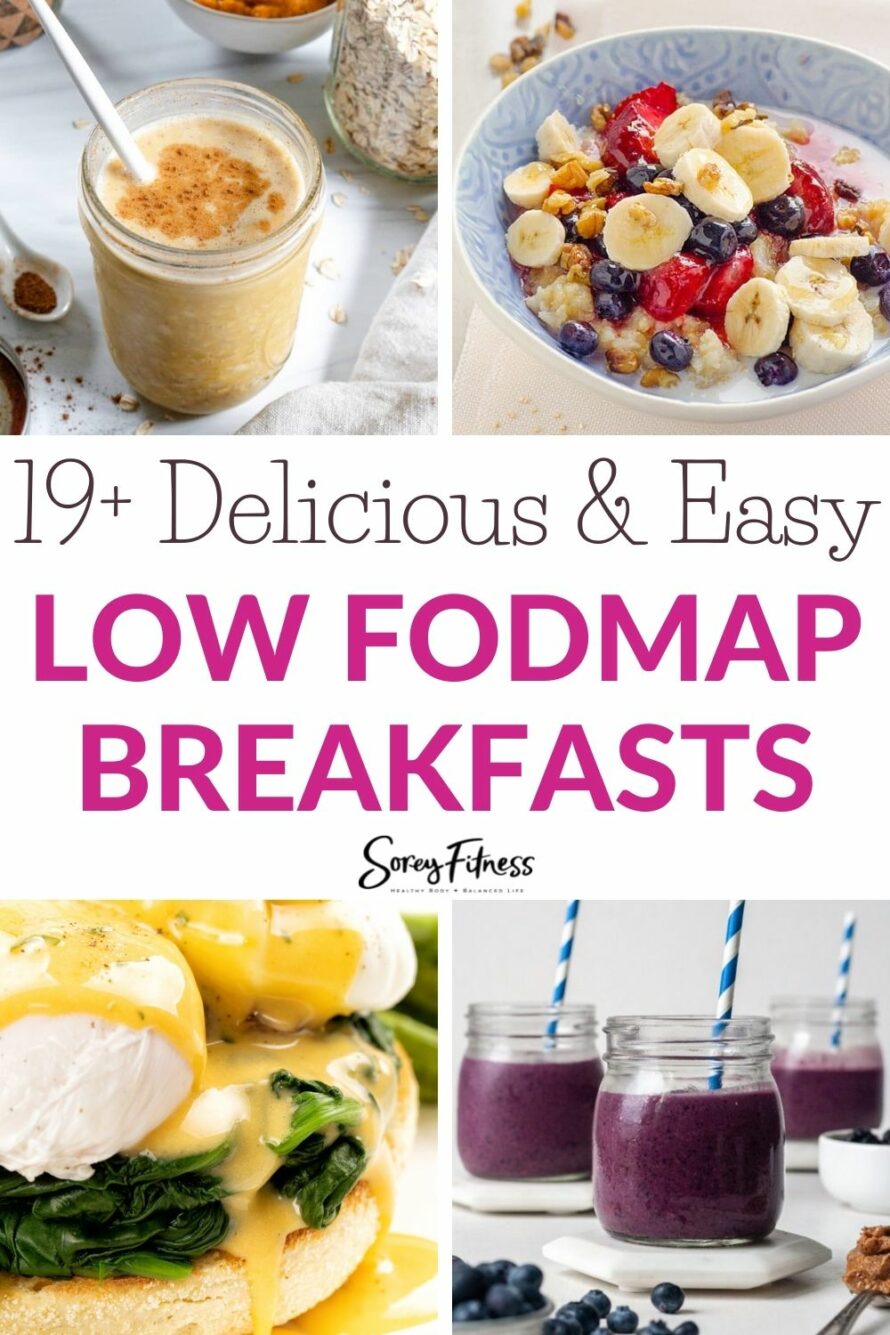 Taking control of your diet is one of the best ways to reduce irritable bowel syndrome (IBS) and digestive symptoms. But the elimination phase of the low FODMAP diet where you identify your trigger foods is challenging! So we wanted to share a list of low FODMAP breakfast ideas to help you get started on the right foot!
What is FODMAP?
The acronym FODMAP stands for fermentable oligosaccharides, disaccharides, monosaccharides, and polyols, which are all short-chain carbohydrates that the small intestine has issues absorbing properly.
Some people experience digestive issues when eating these carbohydrates, including cramping, constipation, bloating, gas, and diarrhea.
To help ease these symptoms, a low-FODMAP diet is a great option.
On this diet, you restrict high FODMAP Ingredients and foods, like:
Dairy-based milk and other dairy products, like yogurt
Wheat based ingredients, like whole grains, bread, and crackers
Most beans and lentils
Some vegetables, like onions, garlic, and asparagus
Some fruits, like apples, pears, and peaches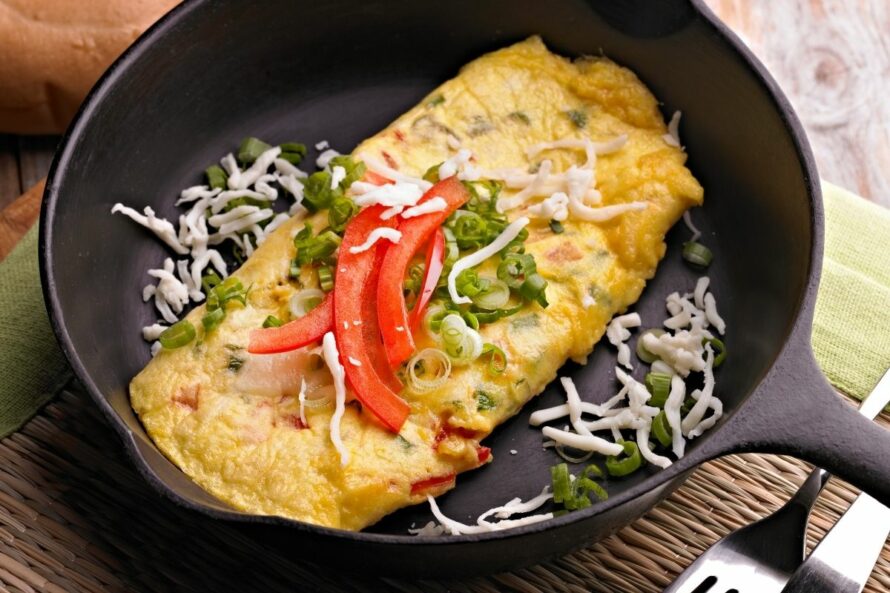 After eliminating those high carb foods, you can start to base your meals around low FODMAP foods, like:
Whole eggs and meat

Lactose-free yogurt or a glass of lactose-free milk

Plant based milk products, like almond milk
Some cheeses, including brie, cheddar, and feta
Some grains, like rice, quinoa (or quinoa flakes) and oats
Low FODMAP Vegetables, like eggplant, tomatoes, cucumbers, and zucchini
Low FODMAP Fruits, like grapes, strawberries, blueberries, and oranges
How Does a Low FODMAP Diet Work?
Using a low FODMAP diet is a great way to help determine exactly which foods are causing your digestive issues.
That's because it's an elimination diet aimed at helping you isolate certain types of food and monitor the effects they have on your body.
While on the low FODMAP diet, you'll follow three basic steps:
Stop eating all high FODMAP foods completely.
Slowly start to reintroduce those high FODMAP foods into your diet one at a time to see which foods cause digestive issues.
Identify the foods causing your digestive distress and eliminate those foods from your diet completely.
Being on a restrictive diet means you need to take extra time to meal prep, but don't fret! The great thing about the low-FODMAP diet is that you can still find delicious meal ideas that your digestive system and taste buds will love!
19 Delicious Low FODMAP Breakfast Recipes
If you're hunting for some simple low FODMAP breakfast recipes to start your day, you're going to love these ideas! From healthy donuts to crispy sweet potato hash browns, there are plenty of amazing options to choose from to help you enjoy a delicious breakfast without worrying about stomach pain or IBS symptoms later in your day.

We hope these low-FODMAP breakfast ideas help you meal plan, as well as, get in a few low FODMAP veggies and fruits as well!
You may also like our Easy Whole 30 Butternut Squash Quiche!