How to Create a Weekly Routine
This post may contain affiliate links. All opinions shared are my own. As an Amazon Associate I earn from qualifying purchases. Click to view our full disclosure.
Want to make the most of your time each week and increase your productivity? We show you how to make the most of your time each week by creating a weekly routine that you can stick with.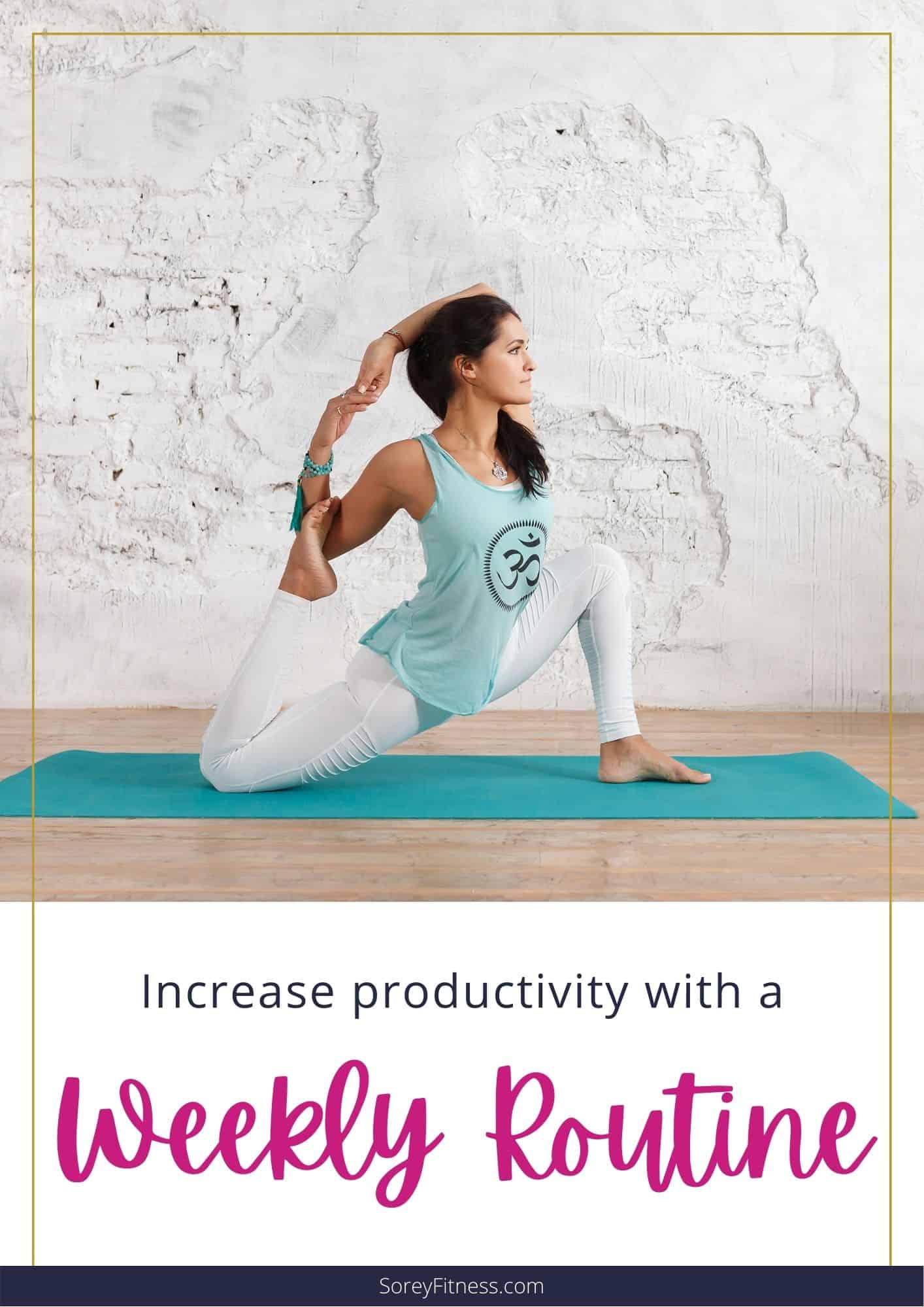 Do you feel like you need more time each week to get things done, and you don't feel like there's enough time in the day?
We're all too familiar with the way it feels when time seems to get away from us and we haven't even started our to-do list. But we all have the same amount of time in each week, and rather than wishing we had more time in each day, we can make the most of the time we do have with small changes.
One of the ways we can improve our productivity and maximize our time is with a daily and weekly routine. We're going to show you how to set up a weekly routine that can help you make time for the most important things in your day!
Why should we have a weekly routine?
Having a good routine that you can rely on most of the time can help with things like stress, health, and sleep.
Here are 5 reasons that setting a routine is a great idea:
1. Improved sleep
Having a routine each day and each week can help you accomplish what you need to each day and relax at night knowing you have made the most of your time for the day.
Also creating a healthy bedtime routine can improve your sleep, improve your mental health, and can help with better energy throughout the day.
2. Increased creativity
Putting certain daily grind tasks on autopilot can free up mental space for creativity in other areas of your work and life. For example, if your household chores are on a routine, you don't have to worry about getting them done. Your mental energy is focused more on other tasks.
3. Reduced stress
When things are planned out ahead of time, you don't have to worry about missing something important in your schedule.
One example is meal planning: when I have my meal plan created ahead of time, I'm less stressed about meals when dinner time rolls around because it's planned and taken care of in advance.
4. Improved health and fitness
When your workouts are planned into your daily and weekly schedule, you're more likely to keep those fitness "appointments" and less likely to skip them.
5. Improved mental health
Knowing your personal circadian rhythm and creating a routine around it can help with mental health. Losing sleep and disrupting your circadian rhythm can increase mental health and mood disorders.

How to create a weekly routine
When you go to create your daily and weekly routine, follow these steps:
Start your day with a morning routine
List your scheduled appointments for the week first
List tasks and goals for each week
Prioritize appointments first, then important tasks, then optional tasks
Prioritize bigger/intensive tasks during the times of day or days of the week you have the most energy
Schedule down time and self care
Everyone's priorities are going to be unique based on their own personal needs, so each person's schedules and routines will look different.
Here are a few things you can include into your weekly routine:
Household chores (like laundry, mopping floors, etc.)
Meal planning
Grocery shopping
Meal prepping
Paying bills
Workouts
Down time/R&R
Personal or career development
Set tasks appropriately for each day. For example: if you don't have a lot of time to do chores on Mondays and Wednesdays, skip chores on those days and divide them between the remaining days in the week.
Bonus: if you create a routine with your household chores spread out during the week, you won't have to do them all on the weekend!
Example weekly routine
Here's an example of part of a weekly routine: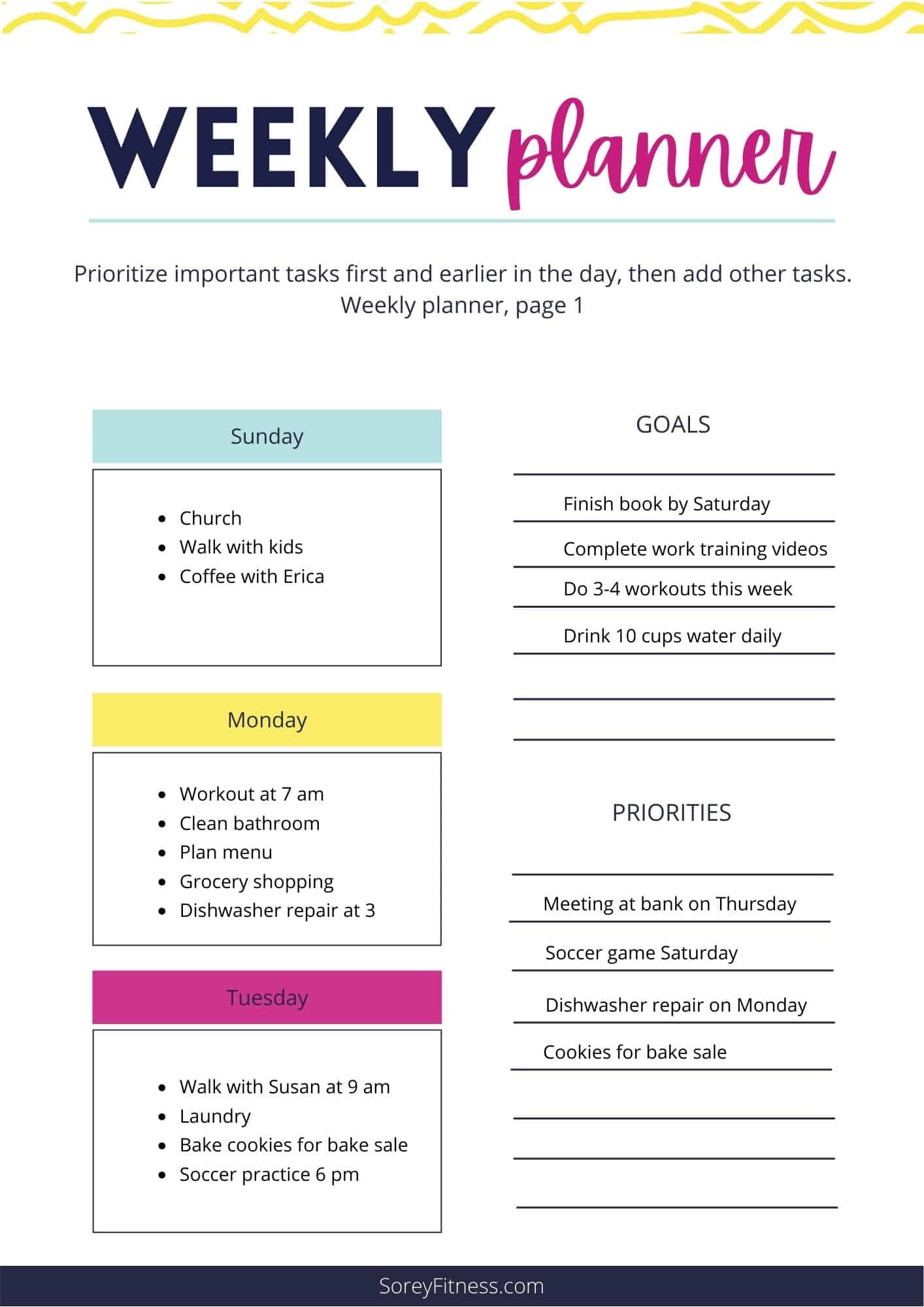 Important tasks and appointments/scheduled tasks take priority, then flexible things like chores and other tasks are scheduled around them.
With this weekly planner, you can write things in however you like and complete them in the order you choose. But if you want an hour-by-hour breakdown of your day, try using time blocking and a spreadsheet or an hourly planner to plan out each day of the week.
4 Tips for sticking to your weekly routine
Having a weekly routine is so good for your productivity and health, but only if you can actually stick with it for the long haul. A big part of creating a routine is being conscientious of making good habits (like doing daily chores) and breaking bad habits (like getting sucked into Facebook or Instagram for a few hours).
Here are some tips for sticking with your routine in the long term!
1. Be realistic
Make sure that you're being realistic with your scheduling and routine. Don't add too much to your plate! Start out with fewer things on your schedule and routine, and then add more if you feel that you have reasonable space for them.
If you're not finishing important things each day, take a look at either your schedule to see if it's too full, or how your time is spent (distractions like Facebook can quickly derail routines!).

2. Stay flexible
Routines are wonderful to have, until they're not. Routines are guides, not ironclad rules, and it should be okay to break routine periodically.
Find that healthy balance of following a weekly routine when you can, but also allowing periods of free time for creativity and spontaneity that isn't scheduled.
3. Review your schedule each night
Each night, look over your schedule for the following day and make note of important meetings and tasks, and self care times.
4. Set morning and bedtime routines
Morning routines are wonderful because they help us gear up for the day and prepare us for the things ahead. Your morning routine could include things like Bible study, quiet time, a gratitude journal, and setting intentions and goals for the day.
For nighttime routines, you should include time to unwind and prepare for quality sleep. Some ideas would be drinking hot herbal tea, turning off electronics at least 30 minutes before bed, reading a book, dimming your lights, snuggling with your kids, or following a facial care routine before bed.
If you enjoyed this post, we also think you'd love The Reset and Simplify Series on The Kim and Kalee Show podcast!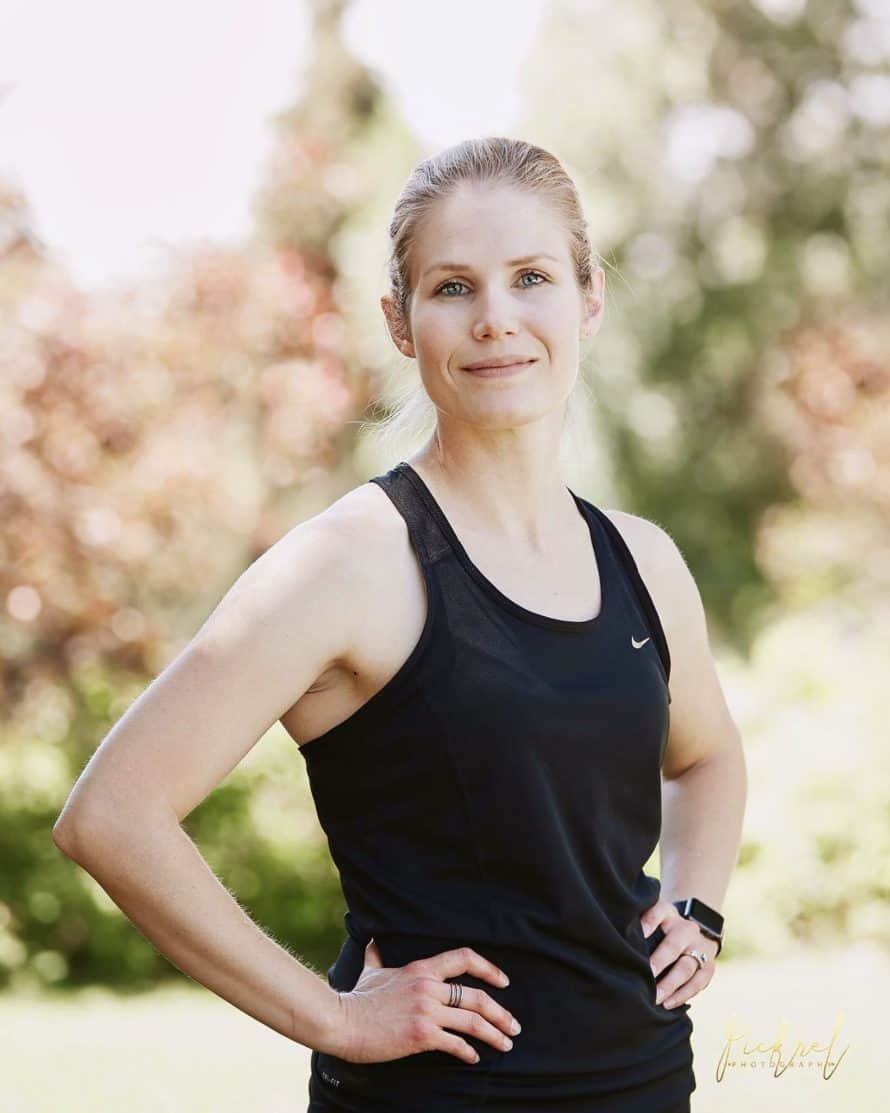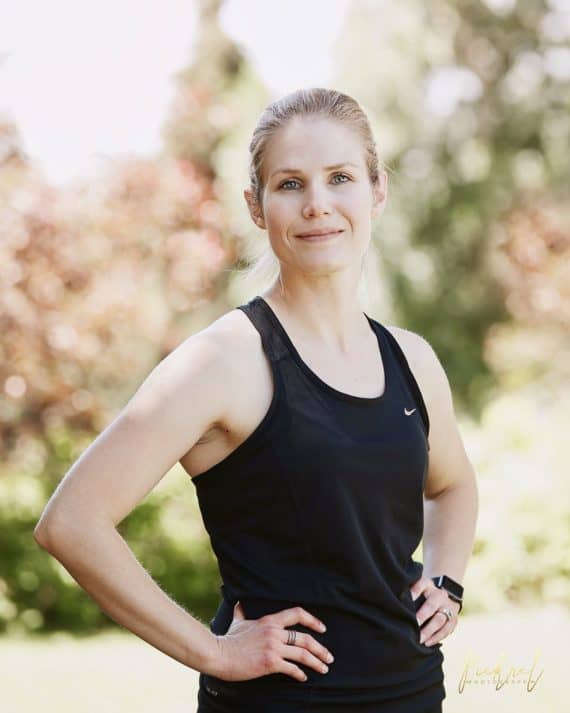 Sarah Jane Parker is a food and healthy living blogger at The Fit Cookie, an ACSM Certified Personal Trainer, ACE Certified Health Coach, Revolution Running certified running coach, YogaFit Level 1 certified yoga instructor, ACE Fitness Nutrition Specialist, and ACE Functional Fitness Specialist.