Insanity Asylum Vol 2 with Shaun T – His Hardest Workout Yet
This post may contain affiliate links. All opinions shared are my own. As an Amazon Associate I earn from qualifying purchases. Click to view our full disclosure.
If you loved Shaun T's past workouts and still want a challenge – Insanity Asylum Vol 2 Is for you!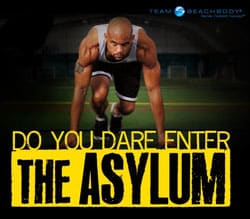 THE ASYLUM VOL 2: THE NEXT 30 DAYS
I have a lot of friends online that love CrossFit and pounding it out at the gym, but I am still hooked on working out at home.
Shaun T has come up with Insanity and Asylum in the past 2 years. Insanity was similar to a football players workout, and Asylum was a straight up athletic matrix to amp up agility, speed, and power.
I didn't think it could get any tougher, but now they are coming out with INSANITY: THE ASYLUM VOL 2 workouts!!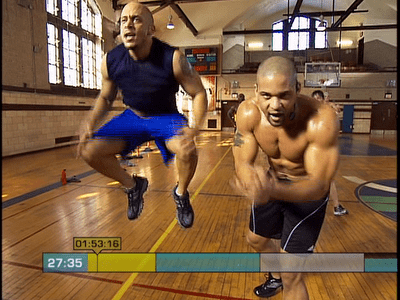 Asylum 2 is 30 days of pro athlete training designed to get your body leaner, faster, and stronger than ever. So you not only defeat the competition.
Why would someone pay $80-200 a month to drive to a gym when you can get an intense, effective workout at home for less money and no drive time?
Does it work? Pictures speak louder than words for me.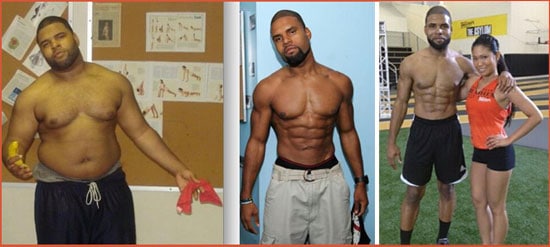 You can do Asylum 2 and then Shaun T also created a hybrid using Insanity, Asylum 1, and Asylum 2!
It looks crazy hard, crazy intense. Here is the Asylum Vol 2 Hybrid — are you tough enough?
Here is a preview of the new workouts plus the details below.
Here is the information on the 7 new Asylum Vol 2 workouts:
X Trainer
Each of THE ASYLUM Volume 1 workouts tested your speed, strength, power, OR agility. THE ASYLUM Volume 2's X Trainer tests it ALL! Challenging your mind and body on every level, this action-packed drill sequence will have you swimming in a pool of sweat. (50 minutes)
Upper Elite
Develop a superior upper-body with Shaun's dynamic training sets. This progressive workout is designed to chisel your shoulders, biceps, triceps, chest, and back—intimidating your opponents before the game even begins. (60 minutes)
Ab Shredder
This ab-torching workout will leave your entire body trembling. No sit-ups or crunches—just the most insane midsection shred moves of pro athletes. Your abs will be screaming for mercy. (20 minutes)
Power Legs
A quick, strong, responsive lower body is key to a dominant performance. Gain that elite competitive edge by punishing your quads, hammies, glutes, and calves with this maximum muscle-recruitment workout. (55 minutes)
Back & 6-Pack
Build a lean, strong center with this 360-degree workout. Your back and abs working together at a high level is key to delivering elite performance. These core-crushing moves help you blow past your limits. (40 minutes)
Championship + Bonus! Fit Test (Sudden Death OT)
You raced to Game Day victory in THE ASYLUM Volume 1. Now, compete for THE ASYLUM Volume 2 Championship. This time. . . Shaun puts you through the Fit Test at the END! Good luck. (60 minutes)
Off-Day Stretch
Maximize the abilities of your inner athlete. This elite stretch routine will relieve your aching muscles, improve your flexibility, and refocus your mind—so you're ready to crush it in your next competition. (30 minutes)
Agility Tutorial
Shaun T gives you a step-by-step breakdown of his 8 mind-twisting agility moves, so you'll be a pro when it comes time to hop in the ladder. Don't be fooled by the title. . . This "tutorial" is a competitive workout in itself. How fast can you break out? (25 minutes)
Bonus! Game-Changing Tools
30-day ASYLUM Volume 2 Wall Calendar
Stay committed to seeing exceptional results by crossing off each day's workout as you go.
60-day ASYLUM Volume 1/Volume 2 Hybrid Calendar
If you're crazy enough to take on more, then double your championship efforts with this results-accelerating schedule of THE ASYLUM Volume 1/Volume 2 workouts.
The Playbook
Map out your next 30 days of extraordinary transformation with this step-by-step smart guide.
3-Step Quick-Start Guide
Get Shredded Volume 2
Don't just train elite. EAT ELITE. Here's more of what you loved about THE ASYLUM Volume 1 meal planner—Shaun's favorite recipes. You may even get abs like Shaun T. Or at least your very own 6-pack.
24/7 Online Access
Chat with Shaun T and a motivating online community committed to helping you achieve excellence.