How to Use a Body Measurement Chart + Printable for Men & Women
This post may contain affiliate links. All opinions shared are my own. As an Amazon Associate I earn from qualifying purchases. Click to view our full disclosure.
Using a Body Measurement Chart can help you stay motivated towards your health and fitness goals, and it can be more accurate than the scale. Also, a body measurement chart can even help you shop for clothes – especially online!
We know that using a chart like this for the first time can be confusing and a little hard to understand. So we wanted to share how to measure each place on the body and provide a free printable body measurement chart you can use!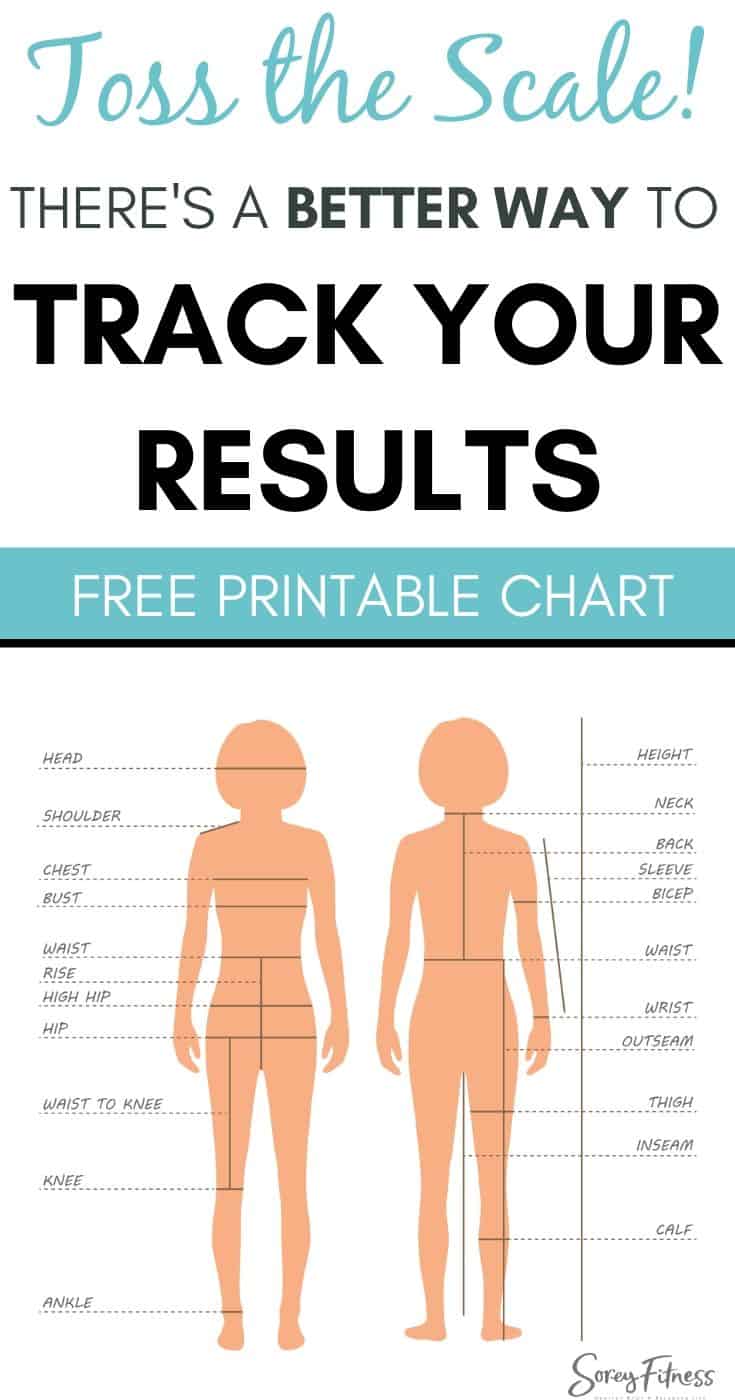 If you've started the year off with the thought process of getting fit and healthy, we'll show you how a body measurement chart can help you stick with and obtain your fitness goals.
Please keep in mind that there are no "perfect" numbers for any portion of your body, regardless of what the media or others would like us to believe. Living a healthy lifestyle and treating your body well is what it really comes down to in the end.
You can view our take on healthy living here!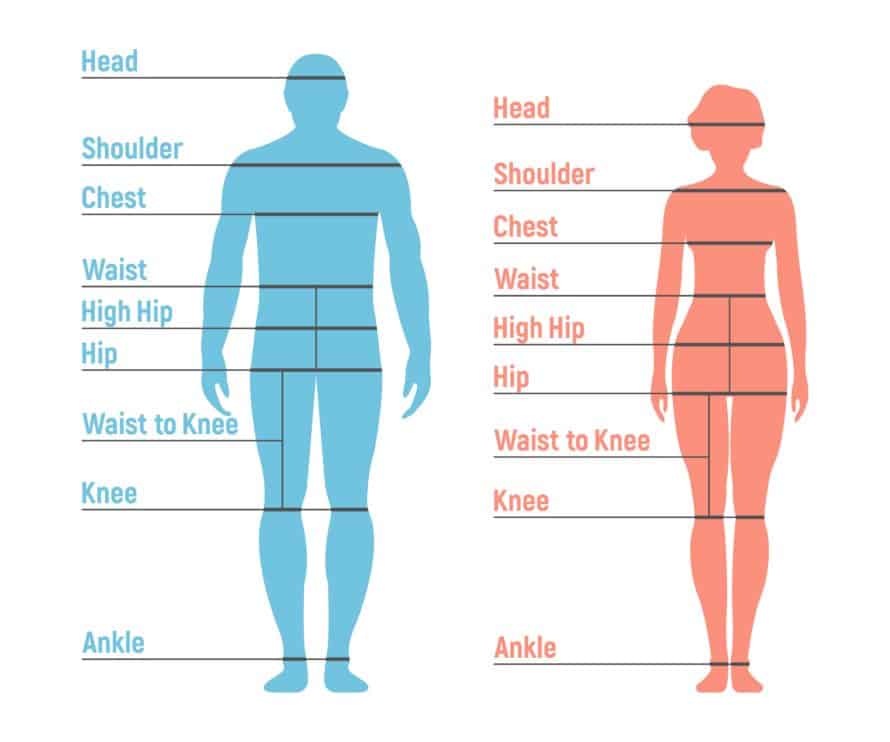 What is a body measurement chart?
It's pretty much like it sounds. It's a printable chart that allows you to fill in what your measurements currently are. Typically, they include places to measure your hips, thigh, and waist.
Tracking your progress with a body measurement chart can help you see your workout and weight loss results clearly and on paper.
What is the meaning of 36-24-36 figure?
Have you ever heard someone referring to their figure in numbers, or maybe in this exact order as asked above? If so, they're referring to the measurement of their body.
A 36-24-36 figure means that their bust is 36 inches, their waist is 24 inches, and their hips are 36 inches.
If you're looking for a great at home workout, check out our Beachbody on Demand review!
What is the ideal body measurements for a woman?
This is entirely debatable and not something that we necessarily agree with.
Our philosophy is that you need to be healthy and proud of your body and as long as that is happening, those are your ideal body measurements.
However, in saying that, the mainstream answer for this for females is that "the hourglass" shape goes along with the measurements of the 36-24-36 figure referenced above.
How do you measure your size?
This is probably the biggest question that people have when it comes to figuring out their sizing. All you really need to measure your size is a measuring tape that is flexible.
You'll also want to remember that when you're measuring the different areas of your body, you need to make certain that you're measuring at the correct parts of them as well.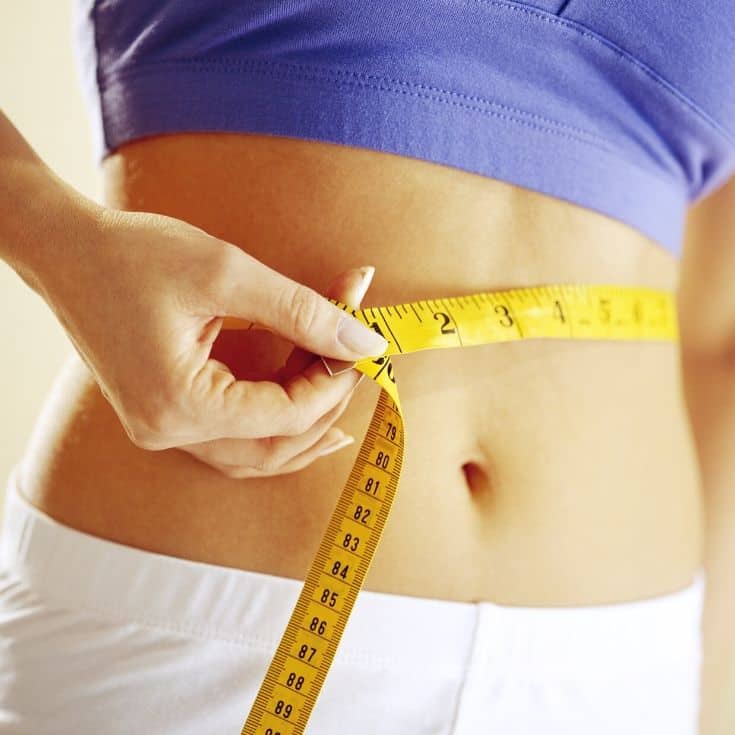 How to Use a Body Measurement Chart The Right Way
Now that you know a little bit about the purpose of a body measurement chart, let's dive in a little deeper about some of the various parts of the body that you can measure.
Chest/Bust
For this measurement, use your flexible measuring tape and go around the largest portion of your bust. You also may want to make certain that you're measuring under your arms as well and not including them in your numbers. (If you decide to do this, just lift your arms over your head and have someone else hold the measuring tape to get your number)
Hips
To measure your hips, stand with your feet together and use your flexible tape measure to measure around the widest part as well.
Thighs/Upper Legs
Getting the correct measurement for your thighs means that you need to measure your upper leg area at the widest point.
Waist/Stomach
For your waist measurement, you actually will want to use your measuring tape at the smallest portion of your waist. If you're unsure of where that is, you can line up your measuring tape with your belly button and use that as your reference point.
Why would someone want to use a body measurement chart?
A body measuring chart is typically used by people who are wanting to track his or her before and after results once they've started working out and dieting.
Using a chart like this is a super simple way to record your numbers to showcase your progress each week. It also allows you to quickly see the areas of your body where you've lost, or gained, inches.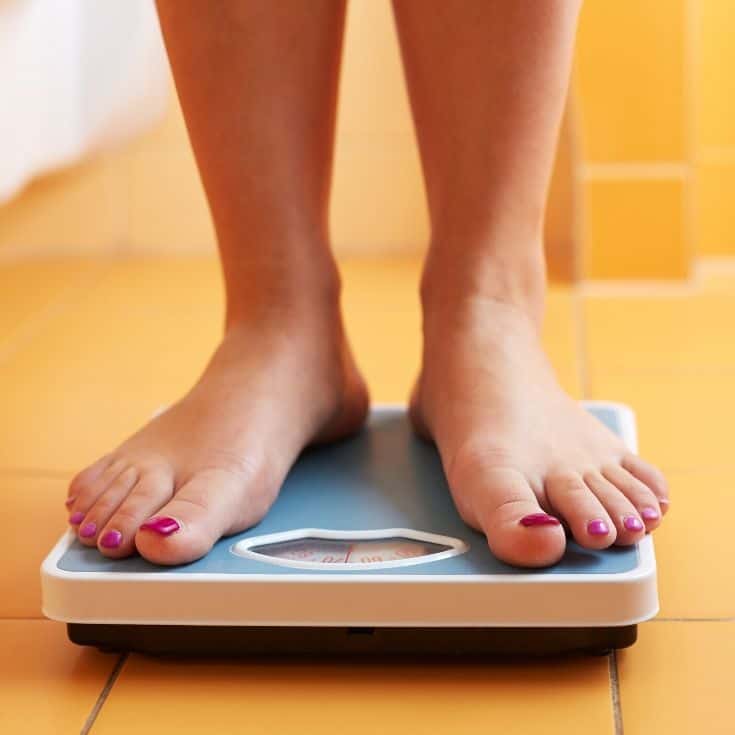 Using Body Part Measurements Versus the Scale
One reason we like to use a body measurement chart versus weighing ourselves is because your weight can fluctuate so easily.
Our weight can be affected by our sodium levels, sleep, hormones, water-intake, and so many other factors; so it isn't necessarily a great way to track your progress.
Your measurements are less likely to change dramatically within a short period of time.
The other reason we like to use measurements is because muscle is more dense than fat. So you could lose a pound of fat and gain a pound of muscle and never know it based on the scale.
The body measurement chart would probably show a difference though since muscle takes up less room in the body.
Plus – inches are what people see!!! People aren't jumping up behind you seeing that scale creep up, but they may notice if you gain or lose inches!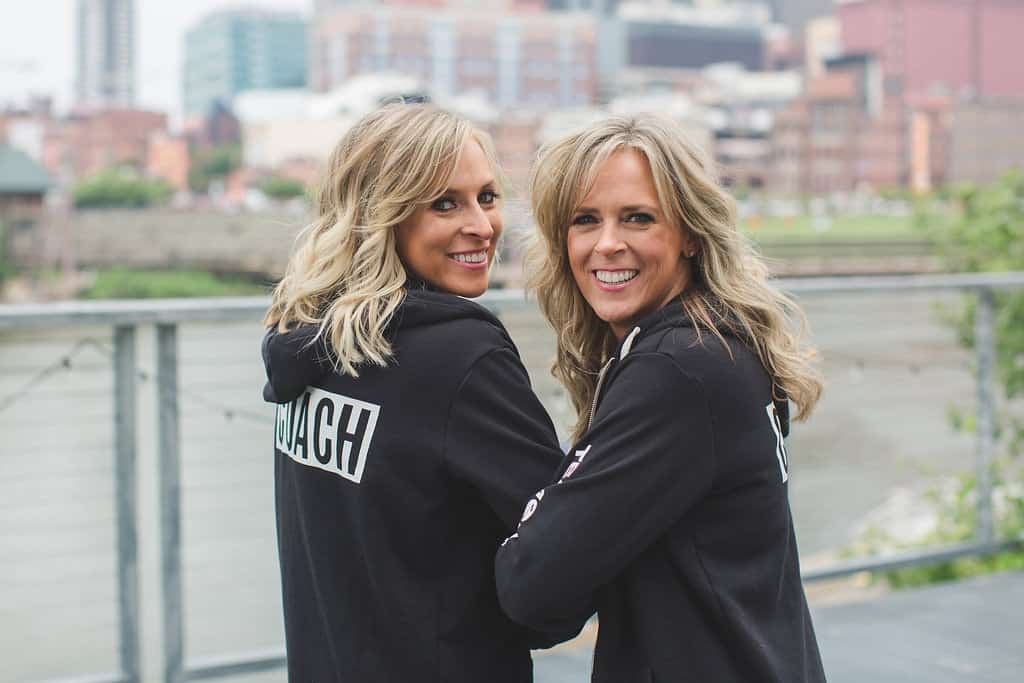 Need help getting started in your health and fitness journey?
We've helped thousands of women look and feel their best since 2011! We'd love to see if our at-home workouts and simple take on nutrition is right for you!
You can learn more about our 21 Day Challenge here or email us at thegirls@soreyfitness.com to get started!
Do you have any plans to use a body measurement chart in the future?
Items You Might Like: