ItWorks Review – Don't Order or Join Without Reading This First!
This post may contain affiliate links. All opinions shared are my own. As an Amazon Associate I earn from qualifying purchases. Click to view our full disclosure.
It Works has taken over our Facebook newsfeeds, but does it really work? Could you really make money selling wraps? Find out the details on HOW reps make their money, the products they use, and if it's a good fit for you below.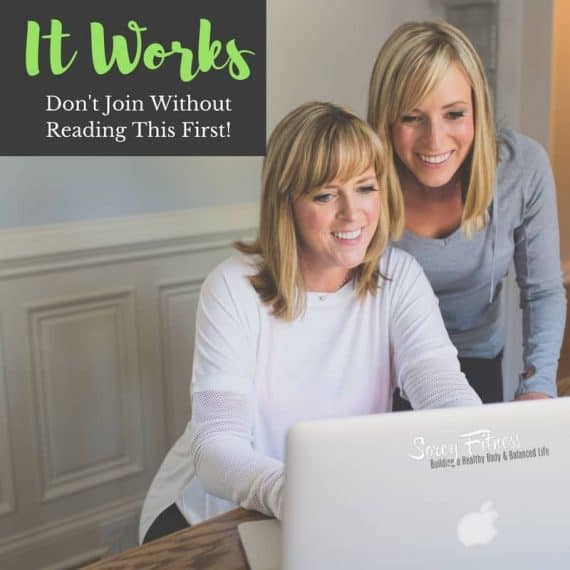 Below I'll outline our experience with the products and research into the compensation plan.
My Experience
I first saw the company when a friend was advertising the now infamous It Works Wraps. She was hosting parties left and right.
Within just a few weeks, I had oodles and oodles of lime-green salesy friend requests piling into my Facebook. I didn't know them, but they sure wanted to know me. Other friends started messaging me long paragraphs about how I could get "rich" with this opportunity. Ironically, even at that time my mom and I had been a Beachbody Coaches for years and actually quit both of our teaching jobs because of it.
They just never took the time to learn that about me even my friends. I had kept my head down, helped the people that wanted my help getting the right meal plan and workout, and I'm not sure if they even knew what I did or how successful I was.
Trying the It Works Wrap
With that said, I am promoting working out 30+ minutes a day and eat right to get your body seeing results. That's hard work! So when a non-salesy friend asked me to try a wrap before a cruise I did.
I opened it and put the super slimy side with botanicals and moisturizers on my tummy. Then you're supposed to wrap yourself TIGHT. So here I go asking my mom, will you wrap me in handy-wrap? She did, and then I drank a ton of water because that was recommended as well. I wanted to follow the directions to a T and be really objective to the friend (and now here!).
When I removed it, I could see my stomach had been moisturized and also constricted. It was very similar to a waist trainer if you've ever seen or used one. I honestly prefer a waist trainer because it's less clean up, but you should approach those with caution too because they shrink your waist by moving around your inners in the body. A little scary!
So long story short, I decided I would just keep to the boring but effective way to lose weight and be healthy – eat right and workout.
Then they did an It Works Challenge.
I luckily wasn't asked personally to join one. It did require 60 days of eating right, working out, and using the wraps. This kind of cracked me up and made me smile that I had it right to start with – there are no shortcuts. I am glad to see they are promoting at least healthy habits versus a quick fix, though.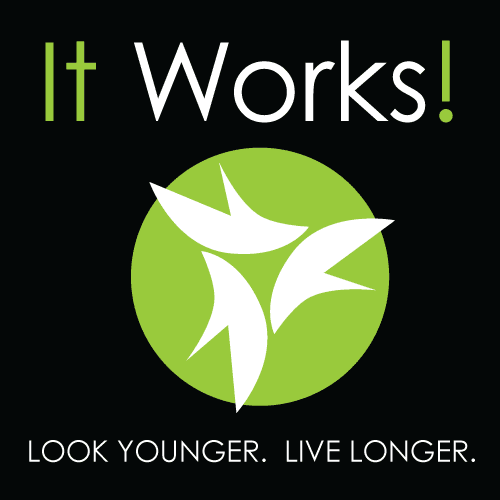 Now they have a whole ItWorks Store!
I was just about to say, okay I get what you are doing and as long as you aren't promoting you can lose weight and feel great from a wrap, they released a lot of new products.
The list includes (but not limited to):
Facial Cleanser
Toner
Anti-aging products
Lip & eye products
Stretch mark cream
Hair skin and nail supplements
Peels
Greens (like an alkaline supplement)
"Fat Fighter" supplement
Variety of Vitamins
Omega-3 Supplements
Protein powders
A few other supplements I didn't understand like "Confianza™", New You and Relief
It just seems a little fast to have enough time to really research and create some amazing products and marketing. I mean even facial giants like Neutrogena stick to one niche to grow their product line. I mentioned being a Beachbody Coach, 1-3 workout programs come out per year, and the supplements they formulate take years before releasing them to the public.
Besides the wraps and Itworks Greens my mom and I don't have any experience with the products because I am a little scared of them.
All supplements are not approved by the FDA – whether it be It Works, Advocare, Beachbody or another brand. So it's important to really do your research and review ingredients for anything going in or on your body.
There are 3 Different Ways to Use ItWorks Products
Customer – A one-time order.
Loyal Customer – Someone who commits to a 3-month auto-ship order.
It Works Distributor – Someone who (hopefully) uses the products and now can also sell them.
How Do Distributors Make Money?
Before ever getting someone to order, they have to order so much of the products for yourself on auto-ship. Then, you have to buy or sell at least "400 PV". PV usually means volume in companies like this and that is from your orders or customer orders.
Only then you can earn commissions. So you're going to have to invest every single month to even have a chance of making money which concerns me. You can also earn it works products by hitting certain sales goals.
How much commission do you make?
Everyone starts at 10%, but it's not a fair distribution. From my research, it looks like top rank gets 42% commission. (View the full compensation plan here)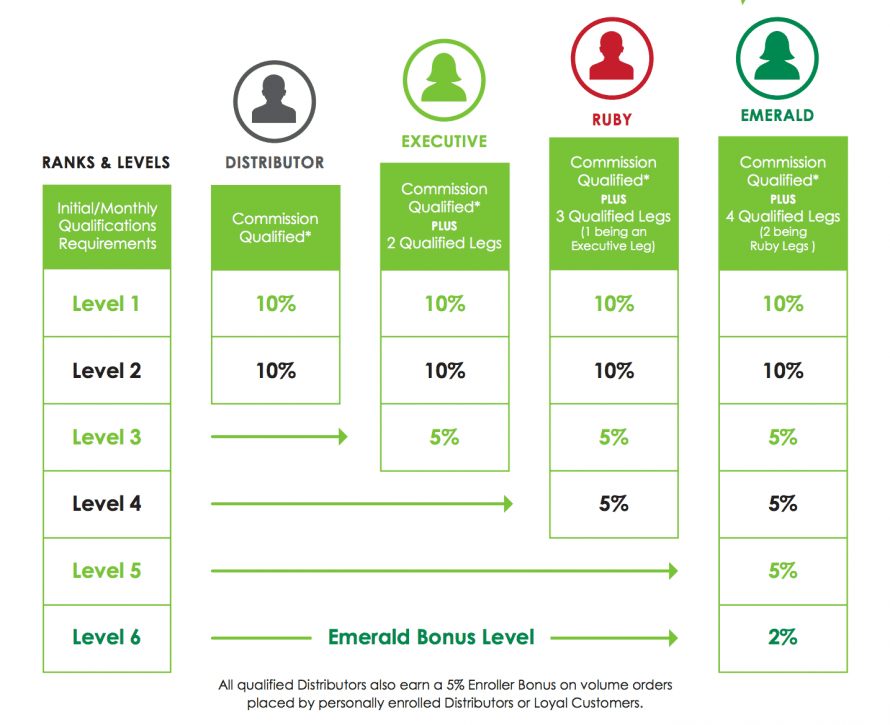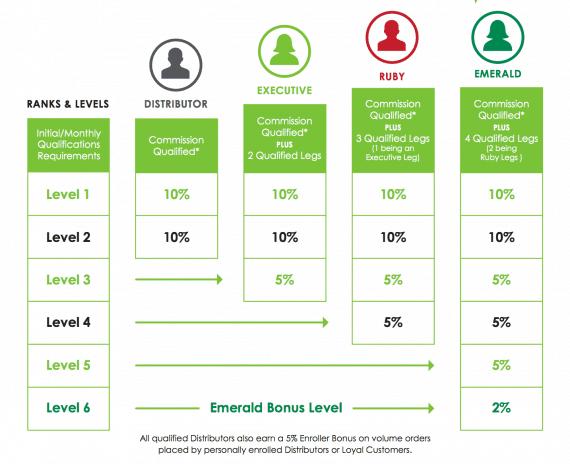 You can also earn bonuses.
This part of the it works compensation plan got confusing. It's a percentage-tiered system again. You can earn X amount of dollars for growing your team quickly and then as they do the same you earn a bonus based on a percentage.
On top of your minimum requirements to make a commission, if you hit a new rank your requirements go up as well.
Are you in love with the ItWorks wraps or just with the income opportunity?
It's so tempting to see someone's Facebook statuses sharing their success and wonder, why not me? While I totally agree – why not you?! You should take the time to find the right opportunity for your personality, goals, and lifestyle. Just like you wouldn't go to college and say, "Well, Britney Spears did good with a music career, I'll get a major in Vocal Studies." You shouldn't go in with the idea that your vision and personality will be exactly who you follow….and there is nothing wrong with that.
You are capable of so much more than the 9 to 5 grind. If you're reading this, you have a drive inside you to accomplish so many things in your life and probably even serve a lot of other people.
This is your future. This is the step to getting you to the life you envision. Don't sell yourself short with going with the first network marketing company. You should find the one that works best for you. If you love the wraps and know you're passionate enough about it to share your story and inspire others – go for it! If you're looking for an income, research your different income opportunities and find the best one for you. Please take the time and set yourself up for success.
We also aren't alone in our low opinion of It Works' products and business opportunity. 
Why I Didn't Sign Up with It Works
Personally – I don't like the company and how it operates.
I find that their it works distributors are taught to sale, sale, sale instead of building friendships and working with those that WANT to be worked with. I hate the green and black logos bombarding my newsfeed. Side note: did you know they encourage them to post about the products 5x a day to even 1x an HOUR on social media?  Then they say they aren't a salesy company. That's just nuts to me!
The compensation plan isn't fair. 
It heavily pushes recruiting versus someone just naturally finding and falling in love with the products. This is what gives network marketing a bad name, and that makes me sad because a similar opportunity changed my life without having to recruit every friend I had their brother.
I also don't think it's fair you start off making 10% after you've bought products and then the top dog makes 42% commission. It should be even across playing fields, and if you want to add a bonus base it off how many people your team of people is helping. That's one of the big things I like about Beachbody – everyone makes 25% commission and the newest coach has the ability to make more than the first coach ever.
I also hate parties.
My stomach sinks when I get invited to one. I feel obligated to help my friend and go, but I also only have 1 Saturday or Sunday a week, and being pitched a product and smelling samples just isn't my ideal way to spend it. Again, this could be my introverted-ness coming out, but being an introvert I knew I would hate hosting parties and my success would suffer. Plus you have to have inventory on hand for those parties which mean paying more money for the business.
I don't believe in the products.
I don't think a wrap or drinking Greens is going to make you feel instantly better. It's going to take eating right, supplementing when needed (I do take supplements – just not their's), and staying active. I don't believe my philosophy on healthy living lines up with their overall brand.
You have to pay extra for your website including the shopping cart and checkout option.
In the end, I am so thankful for finding the right network marketing company for me.
Before signing up to be a Beachbody coach, the words network marketing left a terrible taste in my mouth. I didn't want to have to post 5+ times a day on social media about a sale or push my friends to join. I am a shy, introvert. But I couldn't help but fall in love with Beachbody's workouts like the 21 Day Fix. Then there was my testimony from using Shakeology as a customer. I truly fell in love with the products and knew I would use them every day of my life.
I sold a few TurboFire's alone without ever signing up to coach, so when I saw I could actually make something by referring a friend I dug into the compensation plan just like I have looked at It Works.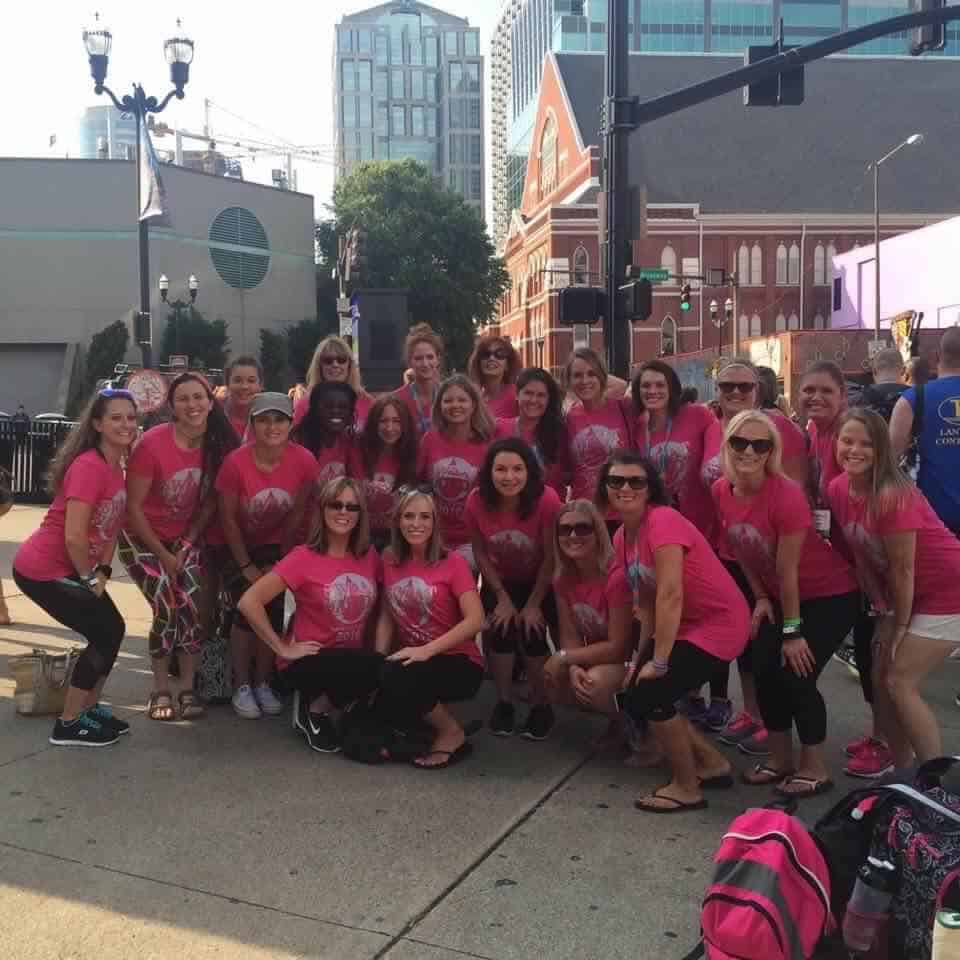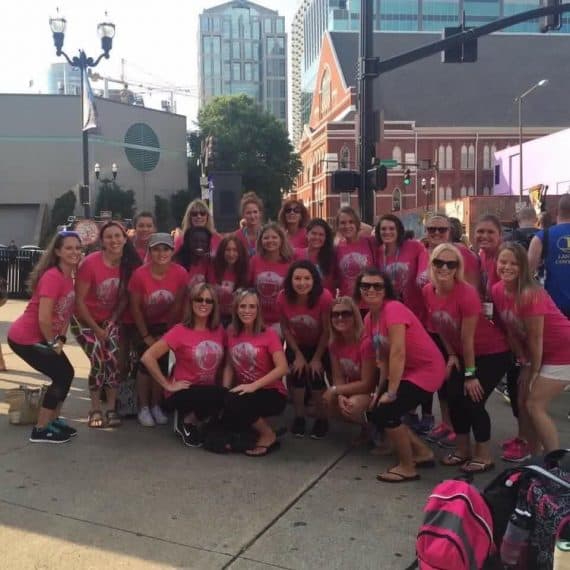 Beachbody Compensation
With Beachbody everyone makes a straight 25% commission, and you get 25% discount on personal orders. You can make a bonus by mentoring your team when they do well. You don't make a nickel just for signing someone up, though…and really should you? I don't think so because it's their own journey, and if you help them you'll see a bonus as a result.
The main reason my mom and I chose to become Beachbody coaches together was because we truly loved the products and saw that when people genuinely shared their own stories and helped others, they were successful. The company doesn't push extreme levels of recruiting or high-pressure sales.
Plus, there is literally no fee to cancel or minimum personal order you have to have. You do have to maintain the websites and online office they provide you, but it's $15.95 a month. We usually cover that with one order or getting our own discount on something. It's $39.95 to sign up compared to $99 plus product with It Works. This fee is waived if you sign up with a challenge pack too which includes a workout, meal plan, and Shakeology if you need it.
For us – it was about the culture and the ability to work the business from home. Within 9 months, my mom quit her teaching job, and I followed suit the following June. We've actively coached since 2012, and it's really and truly changed our confidence in ourselves, communication skills, and finances….without a single party or having to recruit someone out of pure self-interest.
My point? Research and find the company right for you.
If you think Beachbody might be a good fit because of the popular workouts, check out our full Beachbody Coach Guide or Apply to Join Our Team here.
Training and resources are provided to our team. If you have question about how to join our team or what we do as coaches, feel free to contact us at thegirls@soreyfitness.com