29 Dairy Free Keto Recipes – Low Carb & Easy to Make!
This post may contain affiliate links. All opinions shared are my own. As an Amazon Associate I earn from qualifying purchases. Click to view our full disclosure.
We found the best dairy free keto recipes that are low carb, delicious and easy to make! All of these recipes are family-friendly, keto-friendly, and effective in helping you lose weight!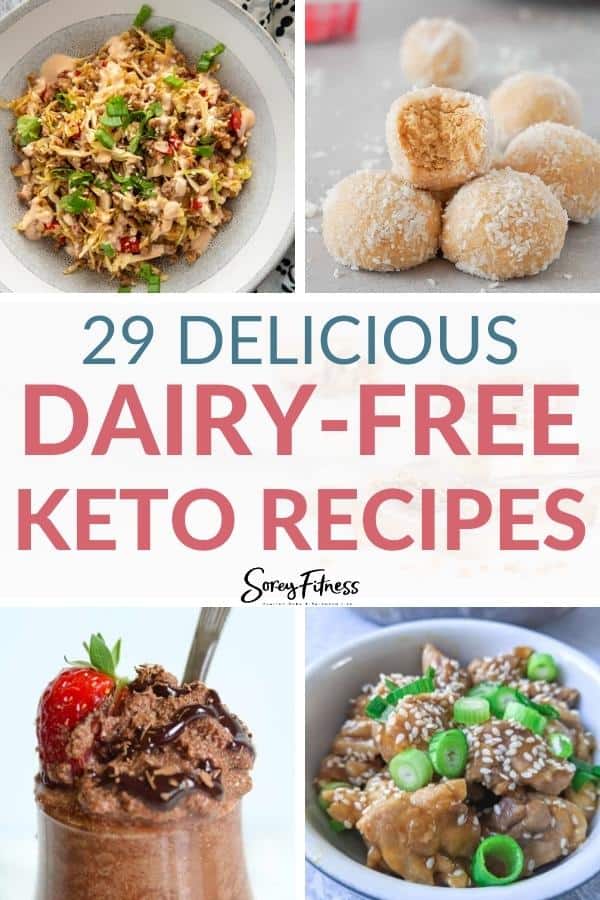 We look at only the best top dairy-free keto cooking recipes to put together our list. We also ran into a few FAQs on dairy-free keto cooking we will answer before jumping into our recipes!
Why is keto dairy free?
A keto diet doesn't have to be dairy free. Some people enjoy cream cheese, heavy cream, and other high-fat dairy products on keto; while others choose to remove dairy because of digestive issues or food allergies.
If you're new to keto, you may like our Keto Quick Start Guide or how we define lazy and dirty keto.
Can you do a dairy free keto diet?
Yes, you can absolutely do a dairy free keto diet. Your healthy fats could come from things like coconut oil, MCT oil, avocado, ghee, and other foods rich in fat.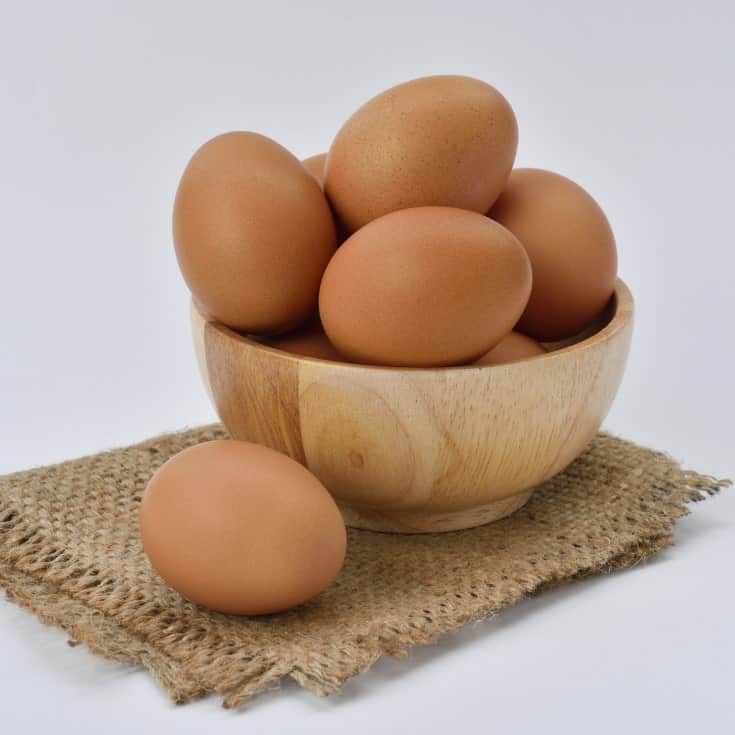 Are eggs considered dairy?
Eggs are not considered dairy.
Is Mayo a dairy?
No, Mayo is not considered dairy because it does not contain milk. Commercial brands of mayonnaise contain spices, egg yolks, and lemon juice or vinegar.
What cheese is dairy free?
Most cheeses come from milk which is dairy; so you'll need to look for a vegan-based cheese. Some popular brands are Treeline, Follow Your Heart Cheddar, Kite Hill, and Daiya.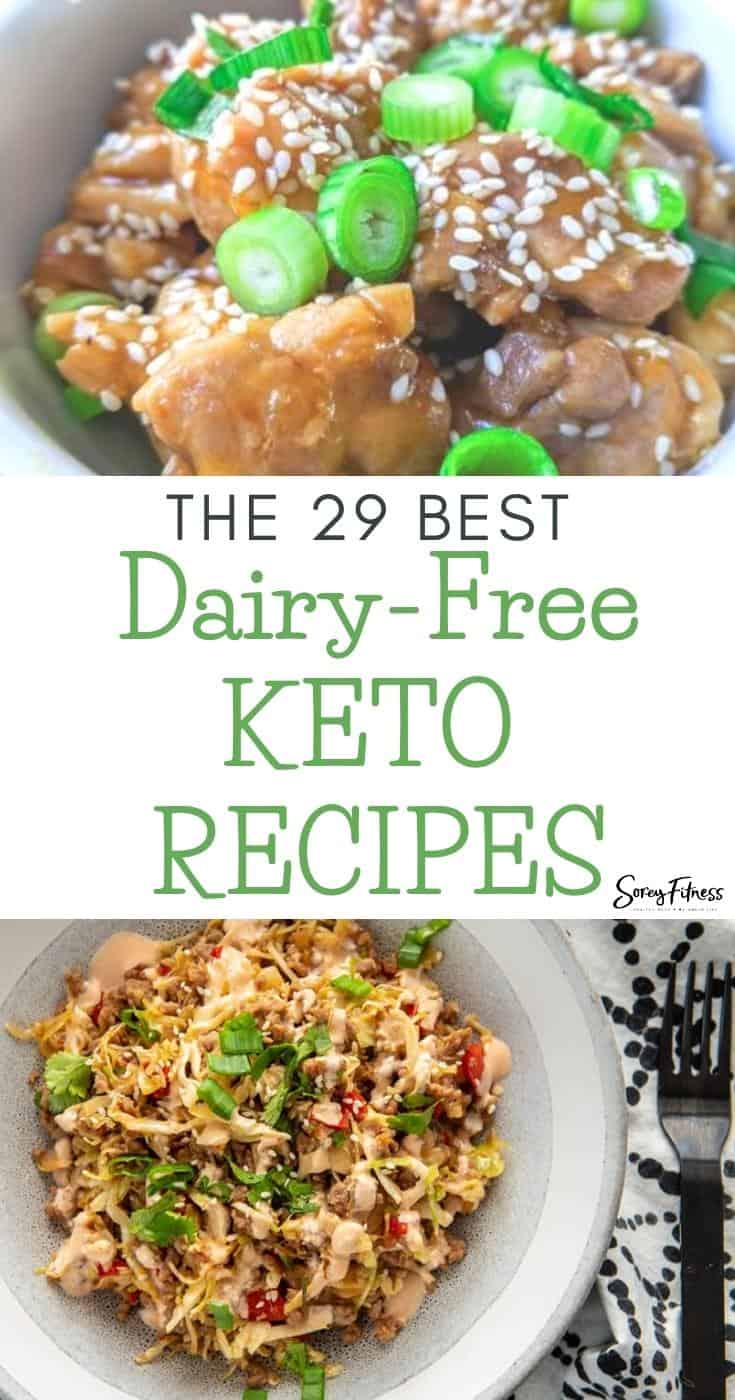 Dairy Free Keto Recipes - Low Carb & Easy to Make!
We found the best dairy free keto recipes that are low carb, delicious and easy to make! All of these recipes are family-friendly, keto-friendly, and effective in helping you lose weight!


If you love these recipes, you may also like: