Ultimate Keto Grocery List: Must-Have Foods for Beginners on a Keto Diet
This post may contain affiliate links. All opinions shared are my own. As an Amazon Associate I earn from qualifying purchases. Click to view our full disclosure.
Wouldn't it be awesome to have a Keto grocery list to help keep you on track? Then today is your lucky day. This list will give you some great foods that you need to make certain is on your weekly grocery shopping list.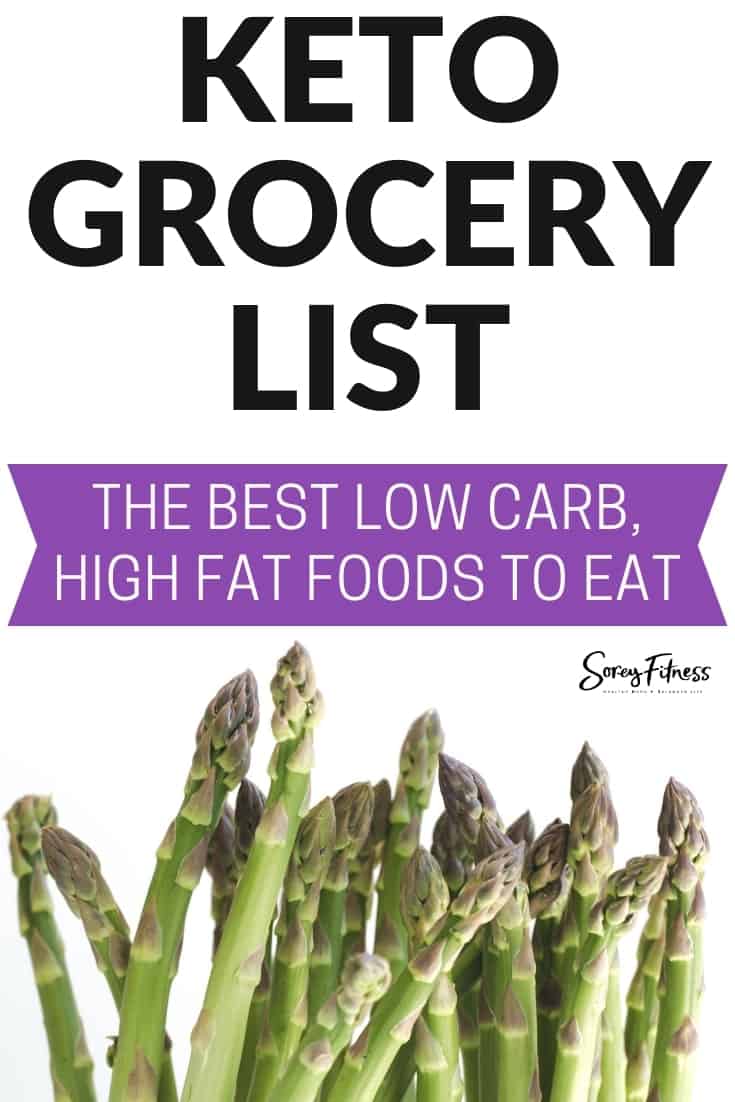 No matter if you're new to the Keto diet or if you've been on it for a while, figuring out your menu and grocery shopping list can be a pain. We've taken all the work of worrying out and of the picture and are so happy to give you this Keto grocery list.
You'll find low carb foods that you can easily enjoy without wrecking all your hard work. And if you can, keep some of these in your cabinet as some of your cooking staples so you won't have to be running to the store quite as often.
Before we dive into our Keto grocery list, there are a few questions that are important and need to be answered.
How Do I Get Started on a Keto Diet?
Getting started on a Keto diet isn't hard, but it is important to take the time to educate yourself on what it's going to take to succeed. One of the biggest parts of the Keto diet is that you're cutting out the carbs and replacing it with various fats. All of this is typically done within a very short time and causes the body to react quickly, causing the pounds to usually just "fall" off.
If you have questions about whether or not the Keto diet is right for you, it's always a good idea to talk to your physician as well. That way any concerns or questions about the diet can be answered by a trained professional.
What is not allowed on the Keto diet?
If you're wondering what you can't eat on the Keto diet, pay close attention. You're going to want to avoid foods that are high in carbs as a simple rule of thumb, but here are some other foods that you need to avoid on the Keto diet as well:
Peanuts
Sugar
Sugary drinks/soda
Grains, rice, pasta, bread
Processed foods
As you can tell from the list, you're going to want to eat natural, unprocessed foods as much as possible. This not only allows your body to process it better but it helps convert those foods into burning more fat for you as well.
You may also like our breakdown of Lazy Keto, Dirty Keto and Strict Keto.

What do I buy at the grocery store on a Keto diet?
Next time you're headed to the grocery store, it's time to make certain that you take a Keto grocery list with you. Why put that extra stress on yourself of trying to remember everything that you need to buy when you can just write it all done instead?
This Keto grocery list is a simple version but can be expanded on as your diet sees fit. The majority of these keto foods are ones that I would recommend buying and having on hand so that you don't have any trouble sticking to your Keto lifestyle.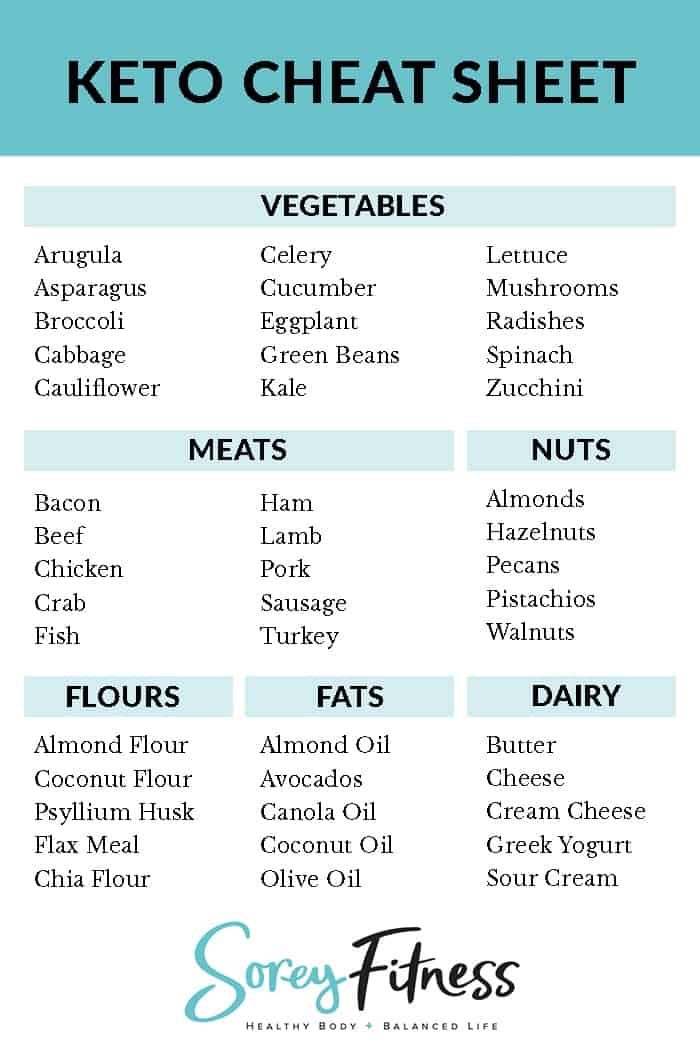 Keto Grocery List Broken Down by Food Groups
Keto-approved Meats To Buy At The Store
Beef
Chicken
Pork
Turkey
Bacon
Lunch Meats
Duck
Crab
Ham
Lobster
Veal
Salmon
Fish
Bison
Deer/Elk
Boar
You may also like our keto ground beef recipes!
Keto-approved Dairy Items
Cheese
Cottage Cheese
Sour Cream
Whole Cream
Cream Cheese
Butter
Almond Milk is used instead of regular milk in baking recipes.
Keto-approved Fats
Ghee or Butter
Fish Oils
Nut Oils or Butters
Coconut Oil
Avocado Oil
Olive Oil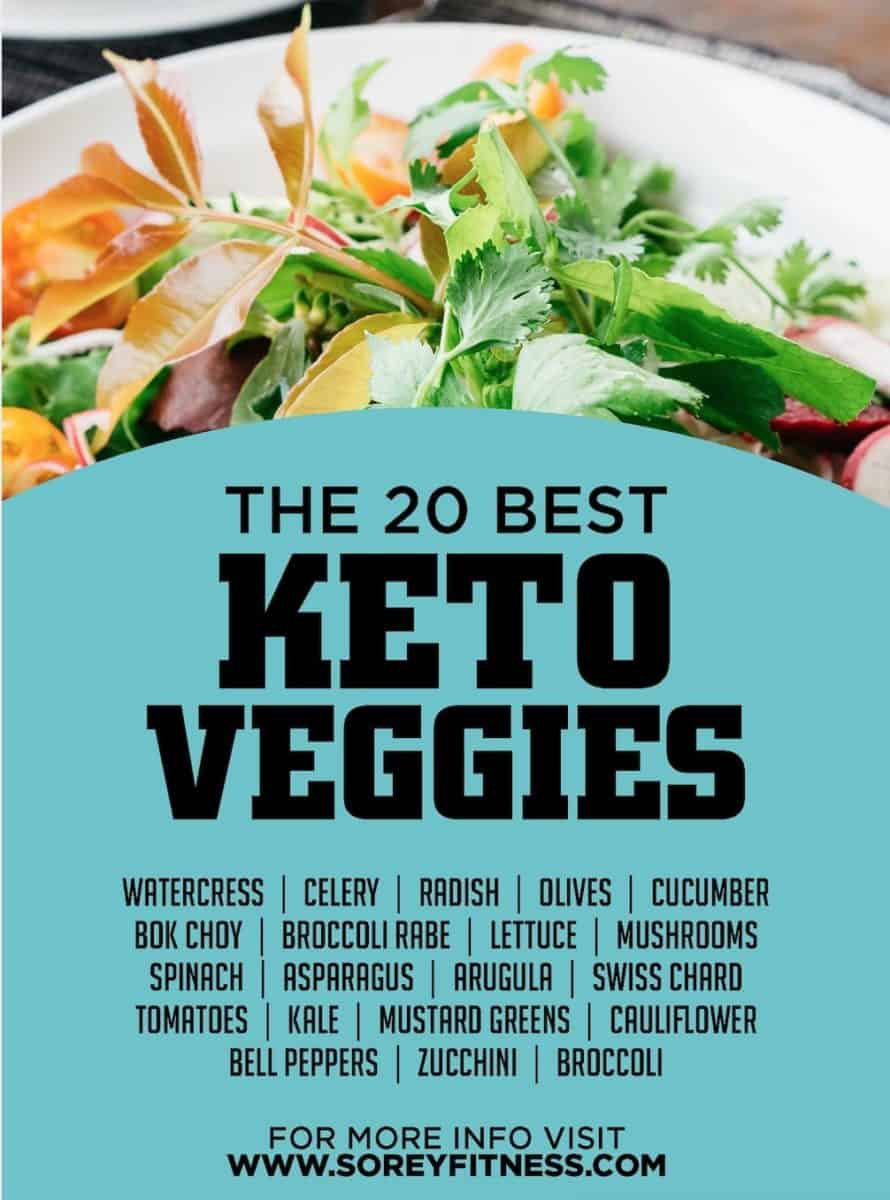 Keto-approved Vegetables
Asparagus
Radishes
Romaine Lettuce
Spinach
Cauliflower
Eggplant
Cabbage
Broccoli
Brussel Sprouts
Kale
Lettuce
Onions
Mushrooms
Green Beans
Tomatoes
Celery
See more keto-friendly vegetables here!
Keto-approved Fruits
Strawberries
Blueberries
Blackberries
Lemons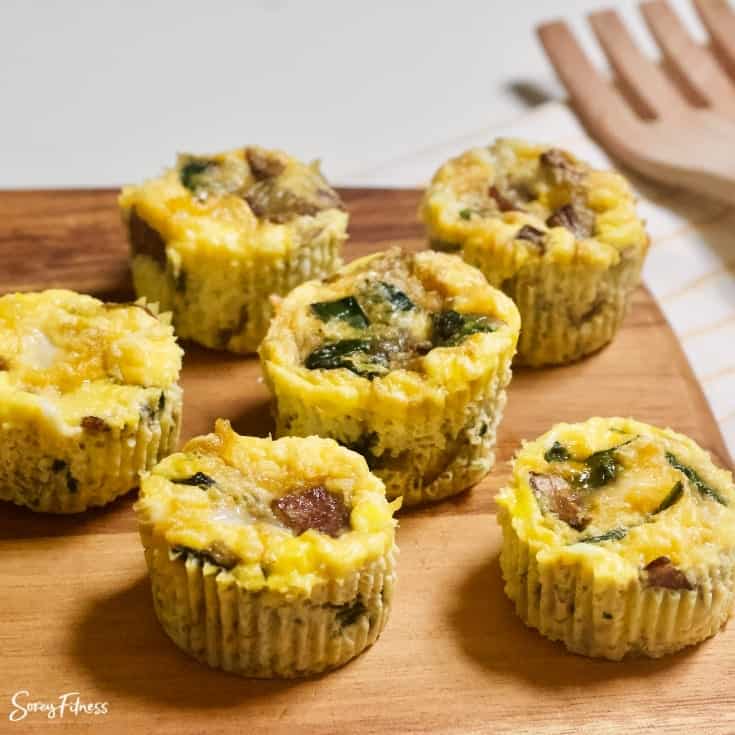 Other Keto Foods to Have on Hand
Eggs (We love these egg cups!)
Bone Broth
Pork Rinds
Pickles
All American Butter
You may also like our review of the hard-boiled egg fast.
Foods to Avoid on a Keto Diet
You may like our keto chocolate chip cookies though!!
As you can see, there are a lot of Keto-approved foods that need to be on your grocery list (and this is nowhere near all the Keto food options!) Do your research and see what other foods that you can add and then make certain that you write them down.
The next time that you head to the store, you're going to be prepared with everything that you need to continue with the success of your Keto lifestyle.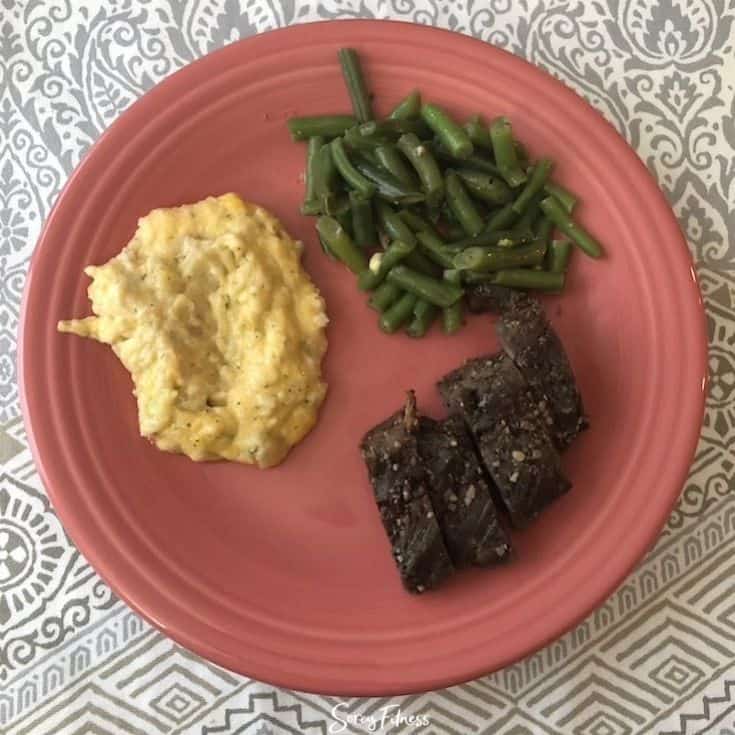 We also love keto meal delivery services like Factor 75 and Kettlebell Kitchen! It just makes your meal prep so much simpler!
What other food items would you add to this Keto grocery list?
You may also like: