Healthy Halloween Treats and Snacks For Kids
This post may contain affiliate links. All opinions shared are my own. As an Amazon Associate I earn from qualifying purchases. Click to view our full disclosure.
The Halloween candy is coming, but there are so many great healthy Halloween treats out there.
I absolutely love these healthy Halloween treats because most are healthy, but still a lot of fun for you and the kiddos! They can even help make a lot them, or you can surprise them after school!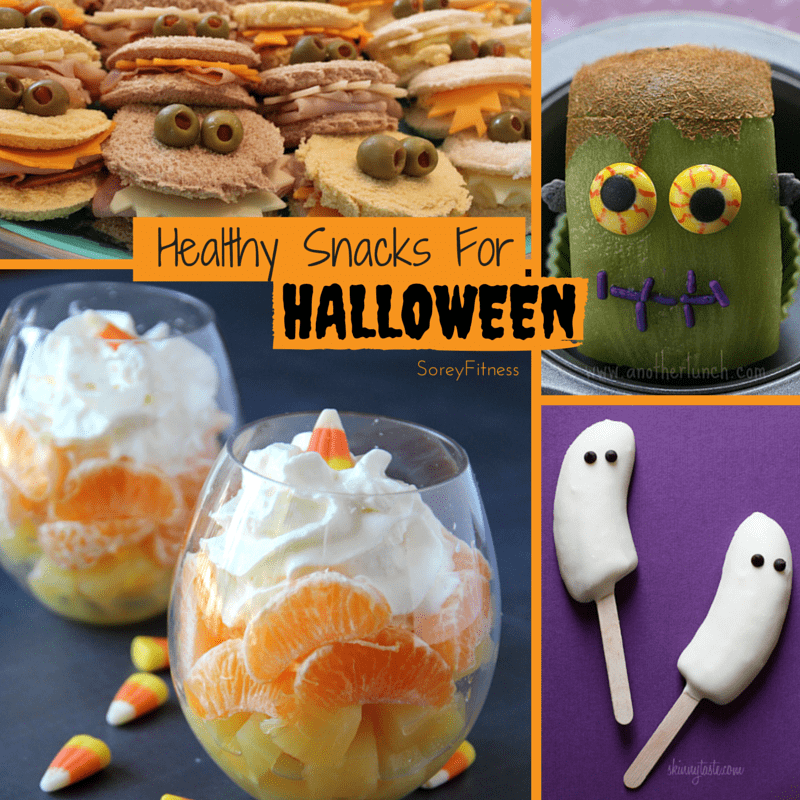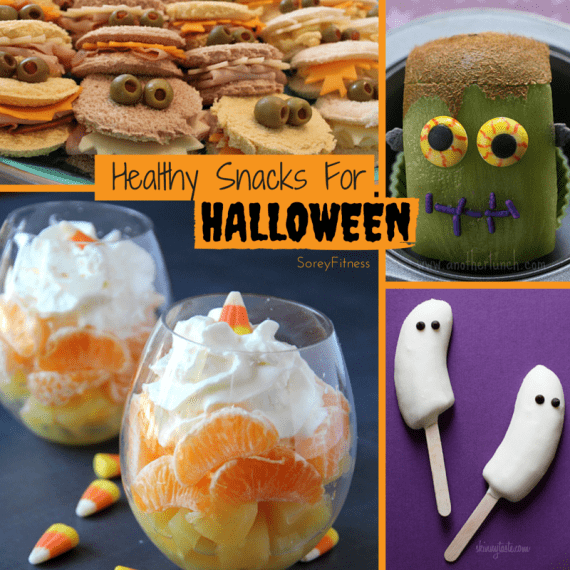 All of October doesn't have to be filled with candy! It can have healthy treats mixed in so that when you do get some of those Fun-Size candy bars you can indulge responsibly just for a couple of days. These ideas will help you host an epic Halloween movie night!
You may also like: Best and Worst Halloween Candy on a Diet
I'm not creative, but I am a Pinterest Queen so search no more! I have found you these spooky treasures!
Best Healthy Halloween Snacks and Treats On the Web
Just click the title or picture to get the step-by-guide to creating your own healthy Halloween treats! Each is linked to the original, spooky snack!
All of these ideas are perfect for hosting a Halloween Movie Night too!

You may also like 2017 Fall Must Haves and Trends – Home, Fashion and More Under $30
Grab more Halloween movie night snack ideas here!
Are you ready for Halloween?
What are your favorite Halloween memories?
My mom and I were almost always a black cat and a witch or two black cats for Halloween. We'd go to our (great) grandmothers and trick-or-treat with a big pillowcase! It was always so much fun and a tradition I hope to continue with my future kiddos.
Need help staying motivated during the holidays?
Check out our Healthy Holidays Series for tips to hit your goals, burn more calories and avoid holiday weight gain (without going overboard!)