The Honest Company Review – Are the Products Safe? Do They Work?
This post may contain affiliate links. All opinions shared are my own. As an Amazon Associate I earn from qualifying purchases. Click to view our full disclosure.
After trying several natural products, I decided to try out The Honest Company. I liked the idea of being able to choose one brand versus having to research every product just for regular household items.
But I definitely didn't like all of their products.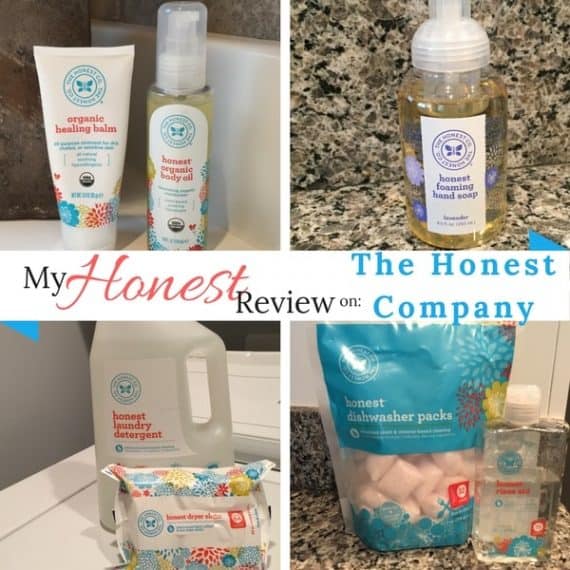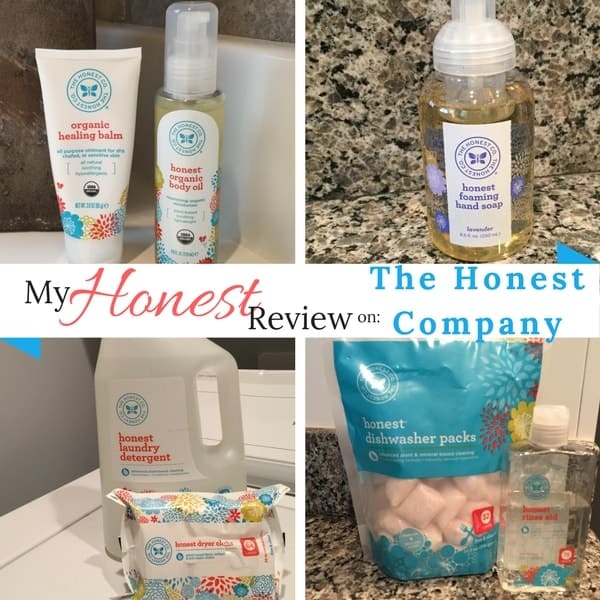 How Much Was My Order?
I ordered from The Honest Company online. If you bundled 5 items, you received a discount on that bundle plus 25% off any additional product.
I also used the promo code to save even more. For the 9 items I bought, I paid $41.90.
Honest Company Promo Codes are listed at the bottom of this post.
The Honest Company Product Reviews
Laundry Detergent
Dryer Cloths
Organic Body Oil
Foaming Hand Soap – Lavender (2)
Healing Balm
Dishwasher Packs
Rinse Aid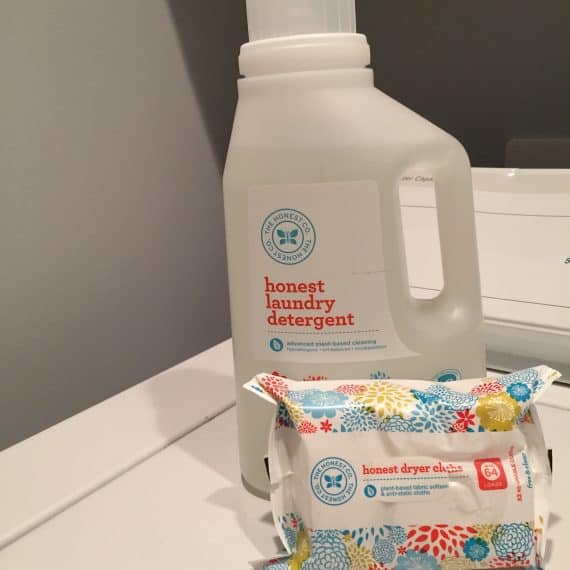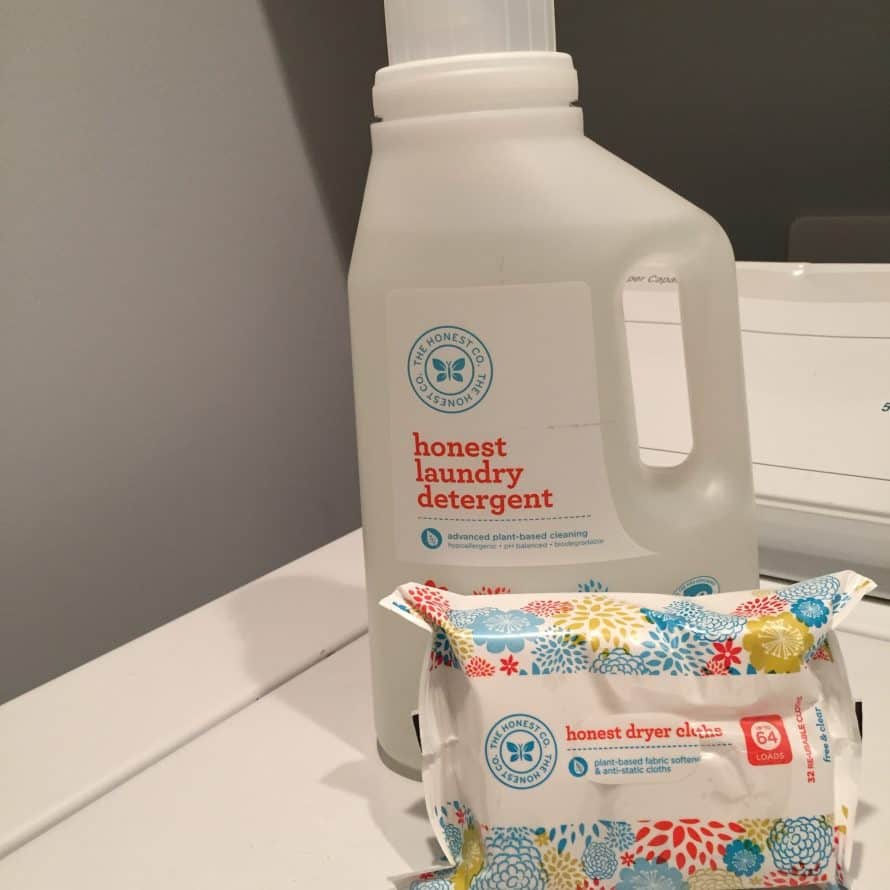 Laundry Detergent
Original Price: $12.95
Packaging: Love! It's super easy to use compared to other organic detergents I've used. No mess
Quality: Good
Worth the Money: Probably not
I really like the detergent and am praying it doesn't contain SLS in it. The previous detergent I used had a tiny cap that got super sticky and gross after a couple of uses.
Besides the chance of SLS (which is a real worry), the other thing I don't like about the product is the price per wash. If you have high efficiency, front loading washing machine, it is about 70 loads. I have a top loading washer, and for any top-loader, it requires you to use double. I'm not sure why, but that cuts the number of loads to 35 for $12.95. That's kind of pricey!
I also started to notice my clothes not smelling clean.
Its container isn't as nice, but I trust the brand more. I also have always felt its cleaned well.
Dryer Cloths
Original Price: $6.95
Packaging: Like – may dry out
Quality: Great
Worth the Money: Yes
I think the dryer sheets rock! They are wet – which is weird, but I love how my towels and darks felt after using a dryer sheet. They felt soft and clean.
You can use each dryer sheet up to 2 times as well so while they are pricey, I think being able to use them twice will help me rationalize the price.
The only worry I have is on the packaging – we don't wash frequently since it's just 2 of us. I am interested to see how well they stay moist long-term.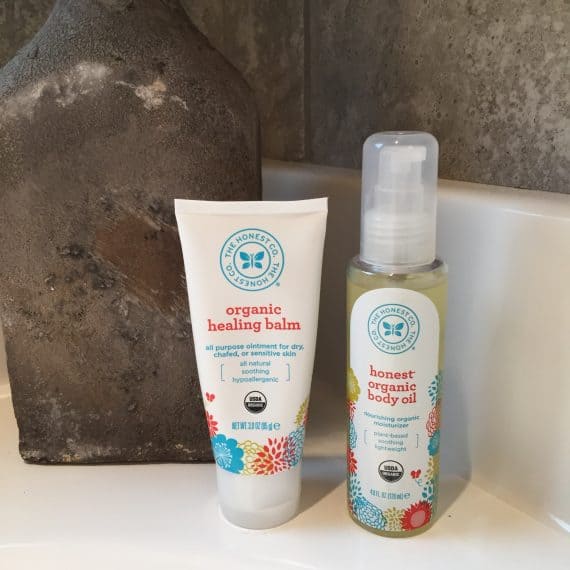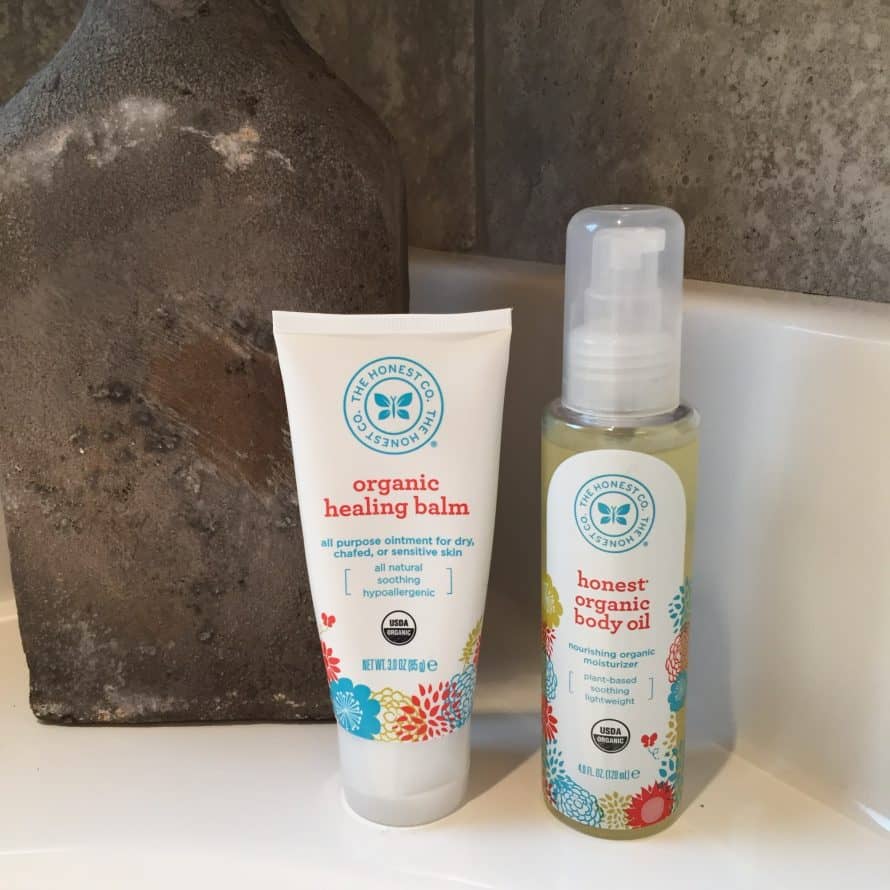 Organic Healing Balm
Original Price: $12.95
Packaging: Love! Super Easy to use!
Quality: Great
Worth the Money: Yes
I have heard miracles worked with this healing balm so I was excited to try it. I have used it on the bottom of my calloused feet, dry hands and a zit I picked at too much. It helped soften my feet a little, but the biggest thing I can say is that it helped the zit heal!
It had gotten infected I think and was at a raw stage. I applied it at bedtime two nights, and it healed it so much. It also helped my hands feel softer and smoother; however, it does have a nutty smell to it which kind of drove me nuts.
Honest Body Oil
Original Price: $9.95
Packaging: Ok
Quality: Ok
Worth the Money: Not really
I used this right after I got out of the shower. It also has a nutty smell, but I am kind of used to body oils smelling like that. So it wasn't a deal breaker, and it doesn't stink.
The packaging is okay, but I would love if it was an aerosol or sprayed. It's a pump, and it took about 4 pumps to moisture one leg. That's why I ranked the packaging and the price as just okay.
It didn't moisturize any better than other paraben-free moisturizers that are cheaper.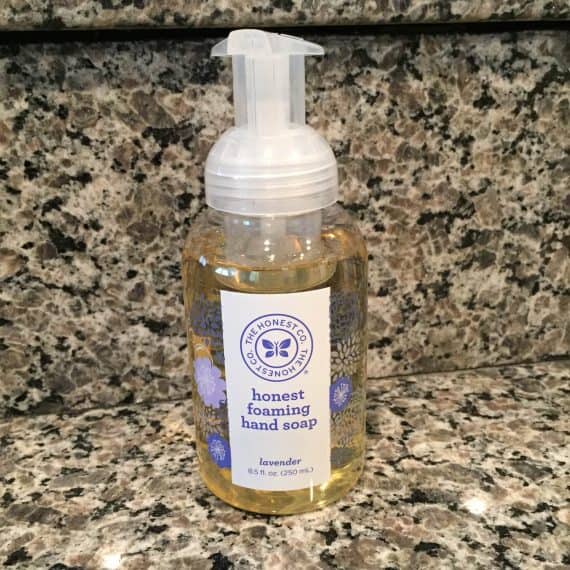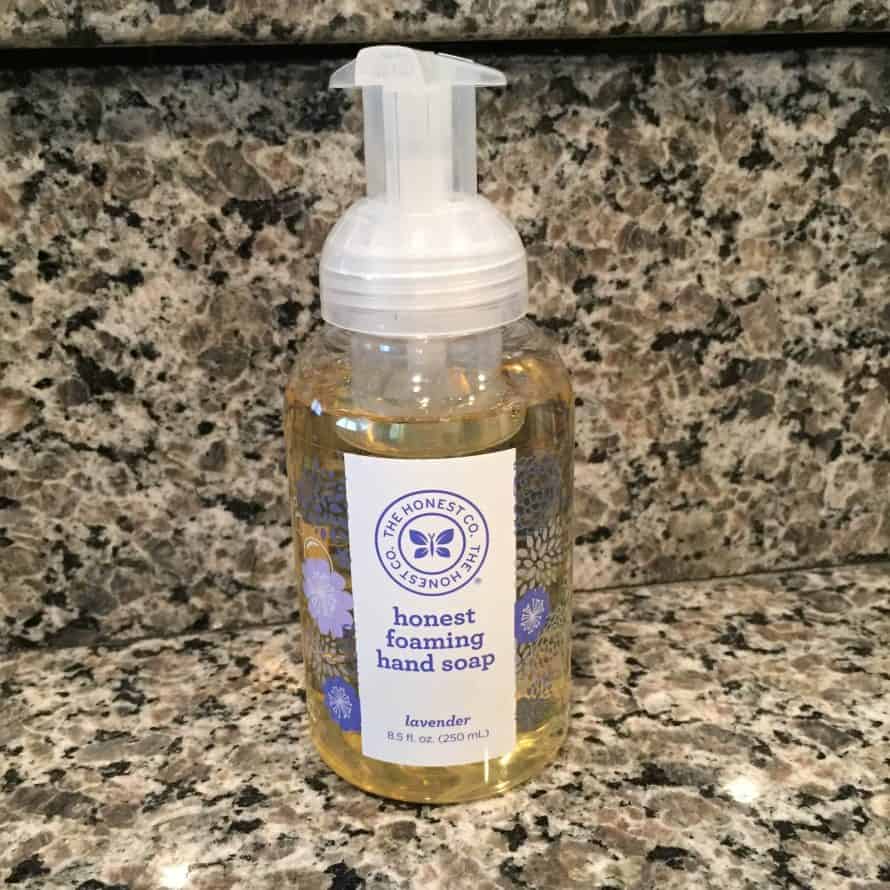 Foaming Hand Soap
Original Price: $5.95
Packaging: Great!
Quality: Great
Worth the Money: Definitely
Hand soap is one of the hardest things to find without added chemicals. I had fallen in love with Myers' hand soap only to find it has SLS listed. So many brands (both in the grocery and boutiques) contain SLS, parabens and artificial smells and colors. A lot are also antibacterial which is a no-no in my book.
So while this isn't the 99 cent special at the grocery, I will continue to buy it over and over. I may try the mandarin flavor next time, but I do like the lavender. It's not too strong, but it smells nice.
The hand soap is something I will purposely get back online and order every time!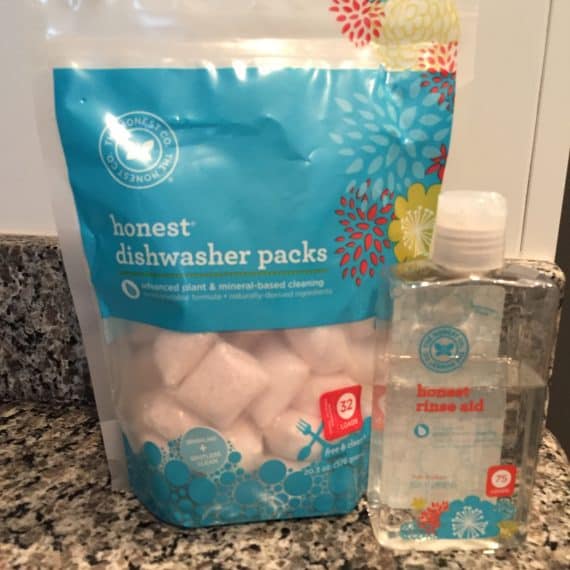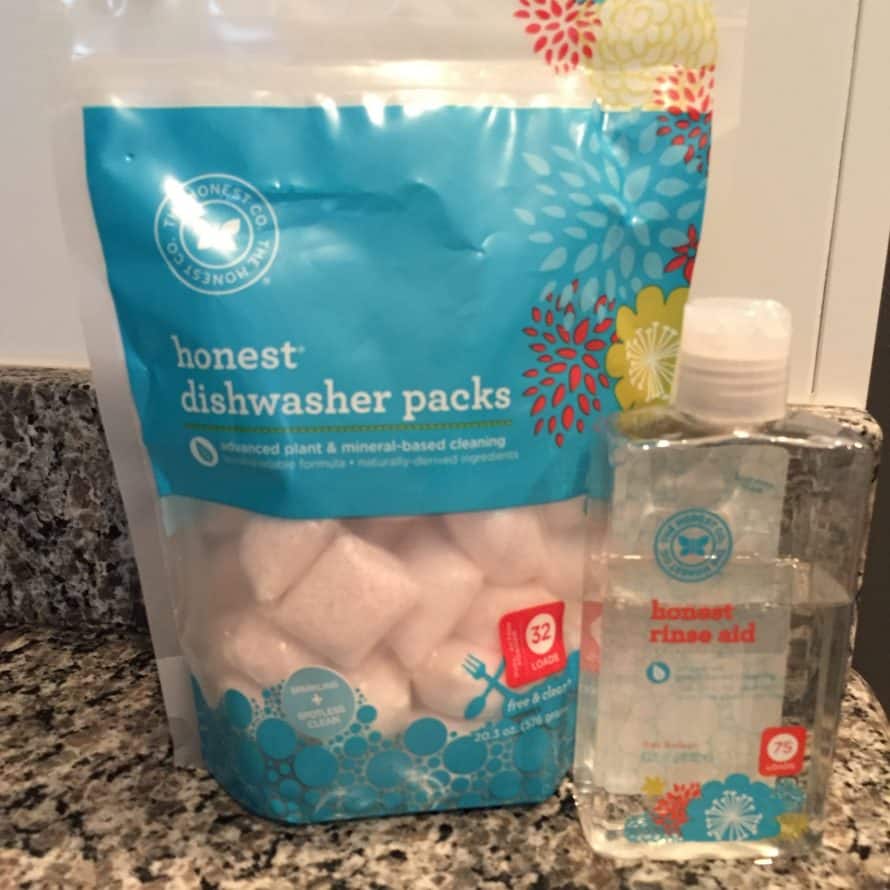 Dishwasher Packs
Original Price: $10.95
Packaging: Could be Better
Quality: Good
Worth the Money: Mostly
I was nervous to try the dishwasher packs because someone told me she hated them. Plus, I live in an area with hard water so it makes it even harder to get things clean.
With that said, I really did like these! I washed a dirty load of dishes, and the dishwasher pack with the rinse aid worked great. The only place I would say it could improve is the container. It's okay, but I like something that a dog or kid couldn't tear through. Yes, it should be put up somewhere, but just in case. It would be nice.
Rinse Aid
Original Price: $5.95
Packaging: Great
Quality: Great
Worth the Money: Yes
It's about like any rinse aid, but I do appreciate it's not some weird color or smell. Some rinse aids I can't use because it makes my dishes smell funny after. It left no smell, and it worked great.
A Few Other Products I Would Try
I didn't want to go too crazy on my first order, but I would like to try these products in the future.
Hand sanitizer
Dish brush
Shampoo & Conditioner
Kitchen Cleaner
I'm skipping their feminine products and sunscreen, though. The girly items just weird me out, and the sunscreen has had mixed reviews about whether it works or not. If you need a good sunscreen, I love this one.
I also use white vinegar a lot in the kitchen and bathroom with these simple cleaning hacks. White vinegar is natural and also cheap!
Is The Honest Company Safe?
Since I am passionate about paraben and sulfate-free products, I was disappointed to see Jessica Alba's company might not be so honest after all. The company's laundry detergent (which I bought) and their baby formula has been in the news for lawsuits.
The formula was found to contain 11 synthetic ingredients that the company said they wouldn't use, and the detergent contained a possibly harmful chemical – sodium lauryl sulfate (SLS).
I decided to try the detergent even after the news that it contained just as much SLS as brands such as Tide. My reasoning was that the company has been in the hot seat lately – which should mean it's on best behavior.
So while I have some great favorites on my paraben and sulfate-free list, I added these Honest Company products to the mix to see if their convenience made up for any quality-mishaps.
My Final Word on the Honest Company Review
I think the name and celebrity owner, Jessica Alba, make it an easy target for bad publicity. They definitely have to work on their quality and being 100% honest and upfront about their ingredients in their marketing, though.
So while they may not be the best chemical-free products, it's still better than most of the things out there. I also think Myers and other "natural" brands are just as guilty of using ingredients that they shouldn't…but to be fair they do list it on the label. It's pretty affordable with the promo codes.
The other thing is the price. I think the Honest Company is pretty affordable with the promo codes.
I will continue my subscription mixing in a couple of new items next month.
Honest Company Promo Codes
If you order online and bundle 5 items, you'll automatically save 35%. The bundles do auto-ship out the next month, but you can cancel it easy! You log into your account, then click Account Settings and it's at the bottom. I just pushed my next order out 6 weeks, and I'll see if it I need anything then.
Additional Honest Company Promo Codes
TV30 – Get 30% off bundles + 25% off
GET10 – Get $10 off a purchase of $25 or more.
WIN40 – Get 40% your first bundle
KERRI30 – Save an additional 30%
Have you tried The Honest Company products before?