Honest HUM Vitamins Review | Daily Cleanse & Flatter Me
This post may contain affiliate links. All opinions shared are my own. As an Amazon Associate I earn from qualifying purchases. Click to view our full disclosure.
We are always looking for ways to look and feel our best so we are super excited to do a HUM Vitamins review!! We chose HUM Vitamins because of their great reviews, customizable plans, and staff of nutritionists. Their cute marketing didn't hurt either!
Heads up: We received these vitamins for free to review, but we'll be re-ordering with our own money!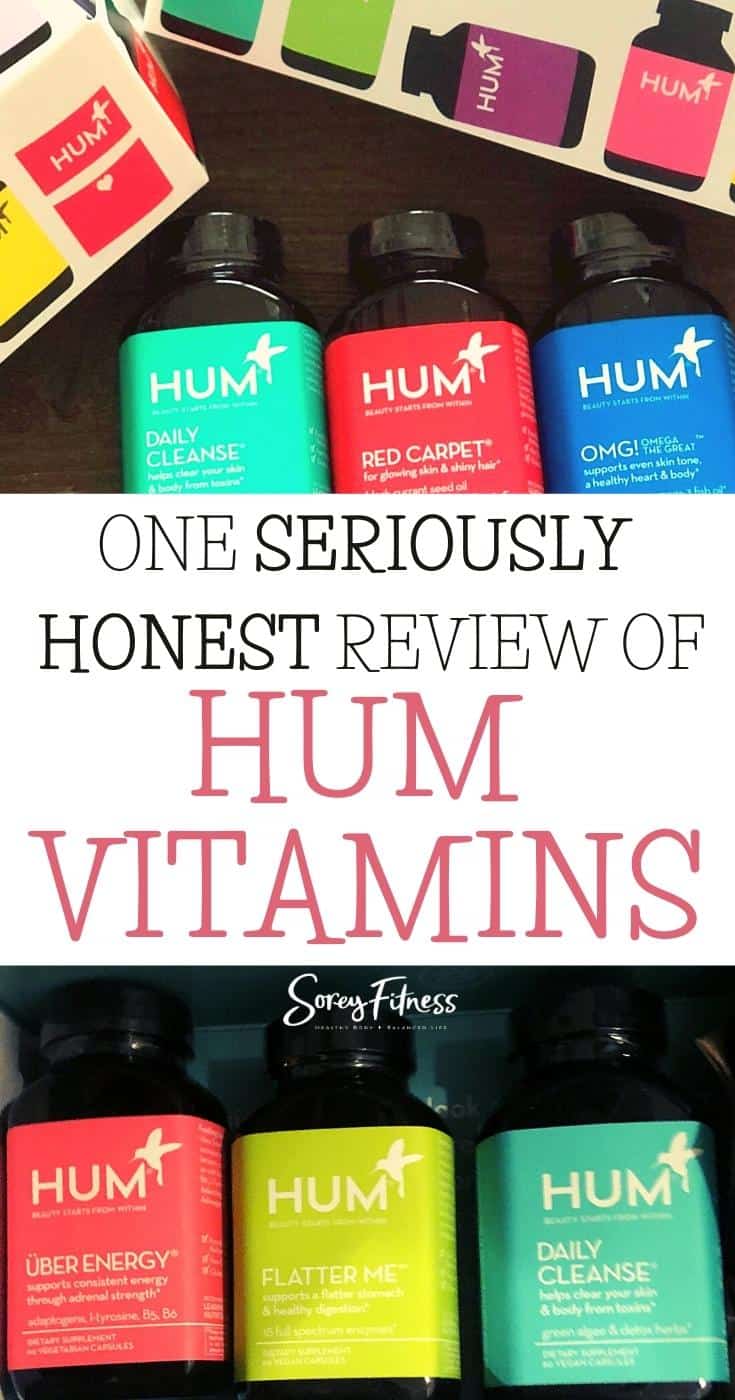 We will look at why supplements can be beneficial, as well as, our experience using HUM Vitamins in particular.
Why bother with supplements?
If you're reaching for processed foods or quick options like fast food, your body may not be getting all of the nutrition it needs to optimally fuel itself. Supplements can help with any of these nutritional deficiencies you may have because of your diet.
For example — my mom and I both don't eat a ton of vegetables, and we also really hate fish.
So we're often lacking in Omega-3 Fatty Acids which can be linked to everything from brighter skin to reducing cardiovascular events like heart attack and stroke. This is especially worth noting since heart disease is the #1 killer of women in the United States.
So the next time I complain about having to take a pill, I'll remember all of the benefits it's been linked to.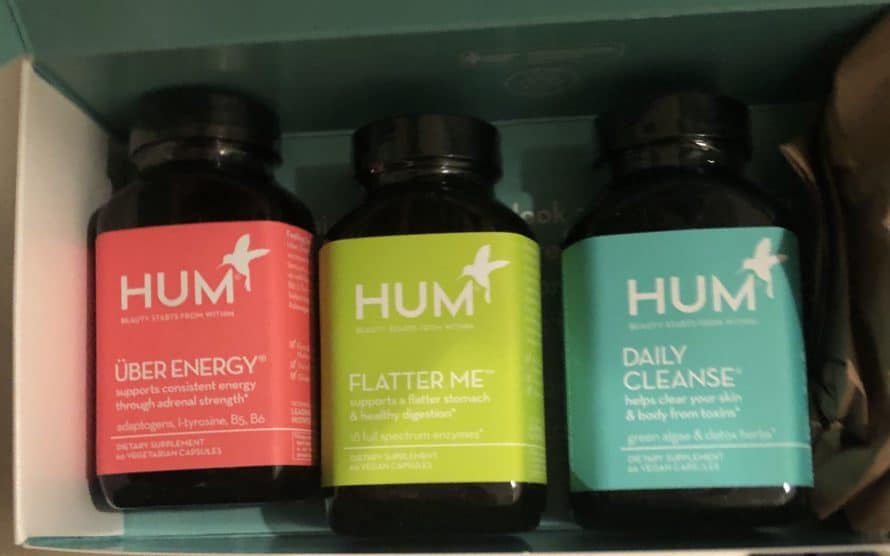 What Is Hum Nutrition?
Hum Nutrition offers a variety of vitamins to help support your body. While the company focuses on beauty as a goal, we've found proper nutrition not only helps you look better on the outside, but it can heal your inside as well.
Hum is special in a couple ways:
Hum Nutrition offers a personalized assessment based on a quiz you take and your goals.
They also have Registered Dietitians on hand to develop the products.
These Nutritionists also are available to help with any questions throughout your buying experience.
All of their products are also gluten-free, GMO-free, and are rich in sustainably sourced ingredients.
How it Works
Getting started with Hum was really easy and even kind of fun. The quiz you'll take is easy to do, and the bright colors made us feel like we were a teenager taking a magazine quiz again!
You'll take the quiz to see what products are recommended for your lifestyle and goals.
Then, based on your answers, you'll be recommended 3 vitamins to take. (If you buy more than 3, you get a 25% discount)
You'll also see additional supplements and their benefits that you can add-on.
Next, you'll decide if you want a 1 month supply or 3. We chose 3-month because of the discount and the fact almost all vitamins take 4-6 weeks to see results.
Once you've taken the quiz, you'll be assigned a Nutritionist (ours is an Registered Dietician). You can message or email them at any point – even before ordering – with any questions or concerns.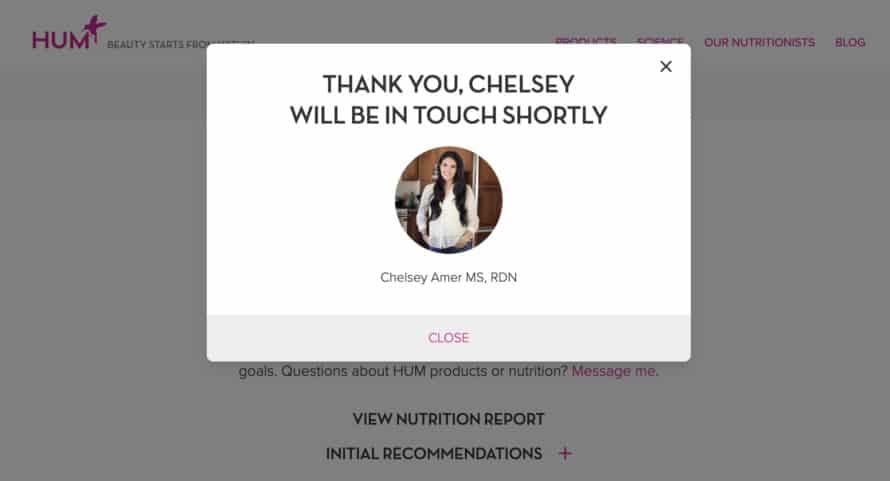 How much do Hum Vitamins cost?
The vitamins range from $10-40. This is considerably higher than say ordering a random Omega-3 vitamin off of Amazon. With that said, you don't know where that cheaper vitamin is coming from, how fresh it is, or if it's truly as potent.
You also don't have access to a nutritionist to help you see results when you order off of Amazon or just pick something up at the store.
Hum Vitamins additionally offer coupons and discounts. You can get $10 off your first order and save 25% when you order a 3-month supply.
For those reasons, we really prefer Hum over other brands. (but we also know we may be paying for some of that cute marketing as well).
Where to Buy Hum Vitamins
You can buy Hum Vitamins from their website, as well as, beauty sites like Sephora. We prefer to order straight from Hum though because of the quiz and access to nutritionists. They also have amazing customer service. We chatted with them just to see how fast and friendly they would be for this review. They were awesome and helped us with a question about combining vitamin routines.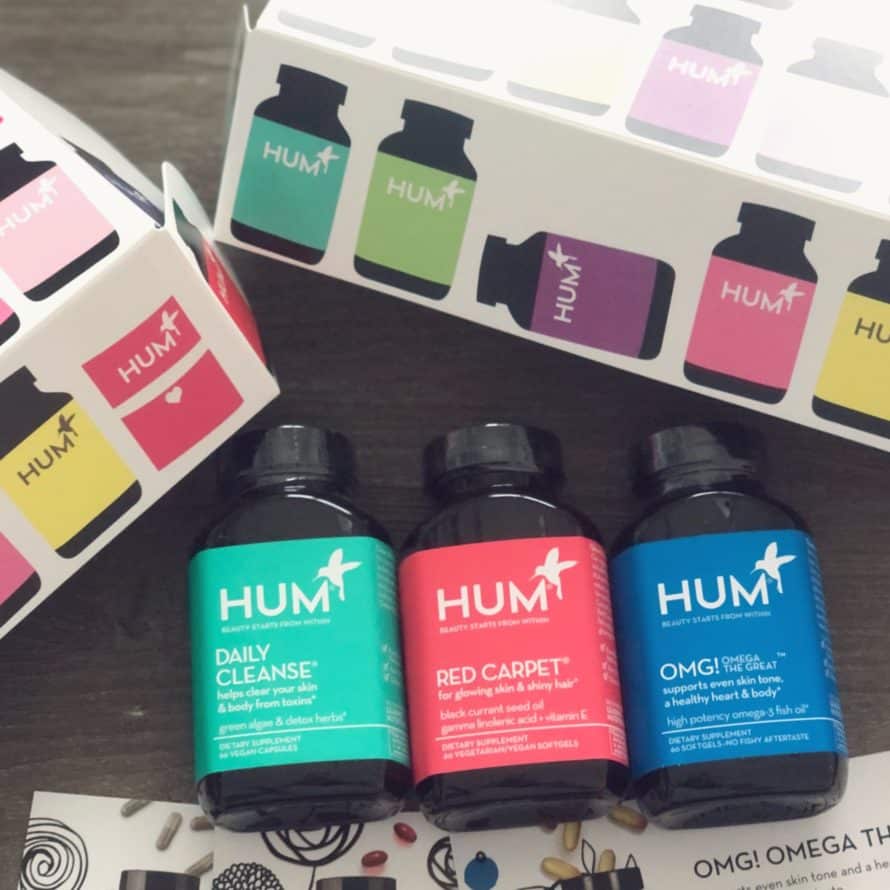 Our Experience Taking Hum Vitamins
As I mentioned at the beginning of this review — we're big on our supplements. Before finding Hum, I was taking Vitamin C, Vitamin D, Calcium, Lutein, Glucosamine Chondroitin, Biotin, a women's multi-vitamin, probiotics, and Magnesium Oxide from Nurish. I really liked how that routine made me feel, but I was still having hormonal acne breakouts.
So I decided to look at Hum and switch to it for a few months.
I took the quiz, and it suggested Daily Cleanse, Red Carpet, and Omega the Great.
Daily Cleanse – 2 Capsules a Day (Anytime)
Gets rid of toxins that can cause breakouts
Improves skin clarity
Aids in digestion and supports detoxification
13 Detoxifiers incl. Chlorella and Spirulina
Red Carpet – 2 Capsules a Day (Anytime with Food)
Nourishes the skin and hair follicles
Good source of plant-based fatty acids
Black currant seed oil keeps skin and hair healthy
ALA, GLA, Vitamin E and Antioxidants
Omega The Great – 2 Capsules a Day (Anytime with Food)
Brightens and evens the skin tone
Provides omega 3 fatty acids for skin healing benefits
No fishy aftertaste
Ultra-Pure Fish Oil and ideal ratio of EPA & DHA
I love that all 3 of my supplements can be taken at the same time. I just pop them at breakfast.
Some of the supplements, like Flatter Me, have certain times to take them though. Just keep that in mind when deciding on your supplement routine. It can also be helpful to put a post-it on each bottle with a note on when to take it.
Hum Nutritionist
I was also assigned a nutritionist who explained why she thought I would do well with those supplements.
She also let me know I can reach out which any questions I had in the future as well.
How long until I see results with Hum Vitamins?
Typically it takes 4-8 weeks to see results from any brand of vitamins. I've read where people saw results faster, but I'm always one to not decide until week 8 whether or not I want to continue with something — especially since my biggest concern is hormonal acne that is related to my menstrual cycle.
Should You Start Using HUM Vitamins?
This is totally your call. Are you struggling in a certain area and want to see an improvement? Does your doctor think you could benefit from taking a supplement?
For example, I am outside throughout the day off and on and get plenty of Vitamin D. So I wouldn't take a Vitamin D supplement.
However, since I know I'm low in Omega-3's the Omega the Great is perfect for me!
When should you take Hum vitamins?
Each Hum supplement is different and includes a card letting you know the benefits, as well as, when to take it. The bottle also tells you when to take it and whether you need to take it with food or not.
How many Hum vitamins can you take?
Hum has said there really isn't a limit on how many varieties you can take, but you should only do 1 dose of each type per day. The Nutritionist can also tell you if you need to take more or less. Typically people find 1 to 3 they really love with Daily Cleanse and Flatter Me as some of the most popular options.
Can you take Hum vitamins together?
The majority of the vitamins can be taken alongside each other. You can also always ask the Nutritionist for more information if you want to add in a 4th or 5th option.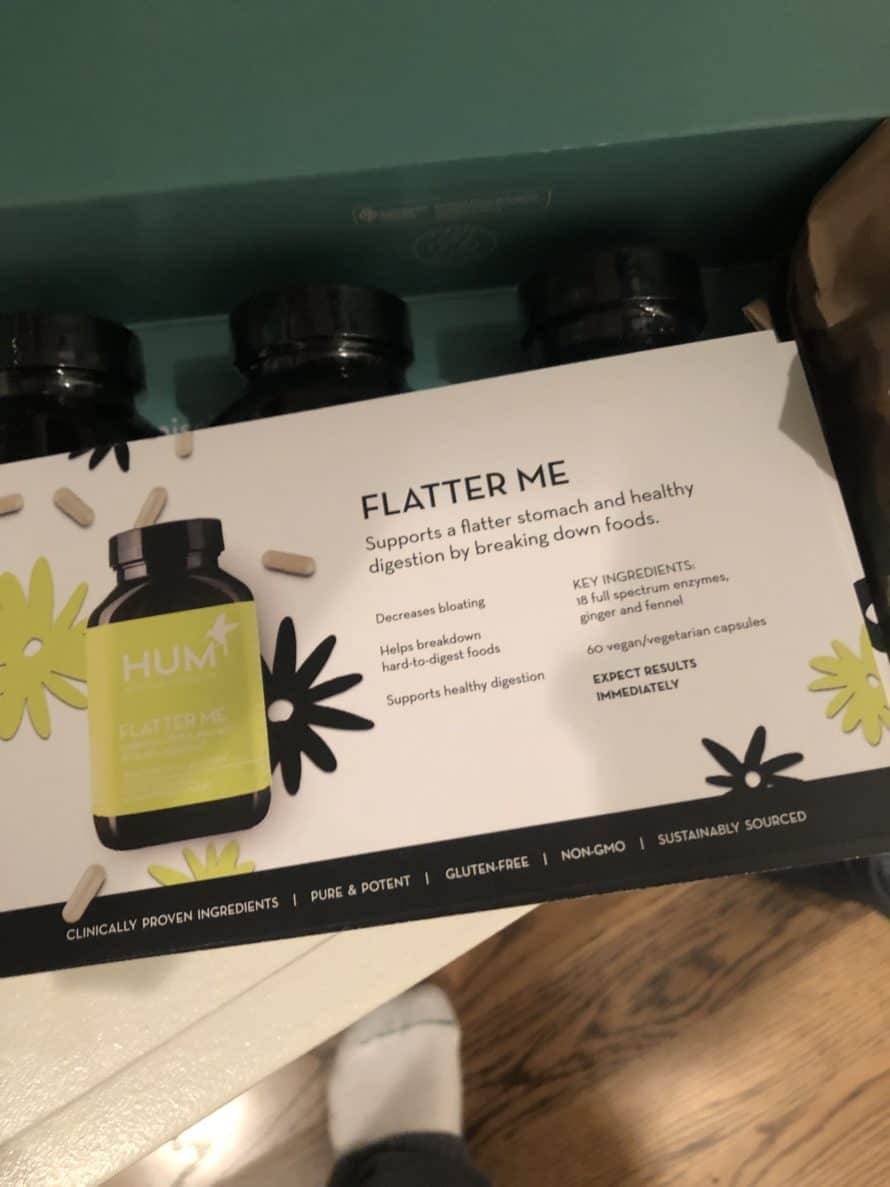 My mom and I also added in Hum's Flatter Me to our routine.
How does Hum Flatter Me work?
HUM's Flatter Me is a blend of digestive enzymes to help aid in nutrient absorption and digestion. This helps reduce bloating!
I saw almost immediate results from Flatter Me, but my mom did not like it at all.
When do you take Hum flatter me?
You take Hum's Flatter Me 30 minutes before eating 2x a day. I like to take it before breakfast and dinner because these are my largest meals of the day.
Can you take Hum Flatter Me after eating?
You could take it as you start eating if it's like other digestive enzymes, but you wouldn't want to take it after you eat because it wouldn't be as effective.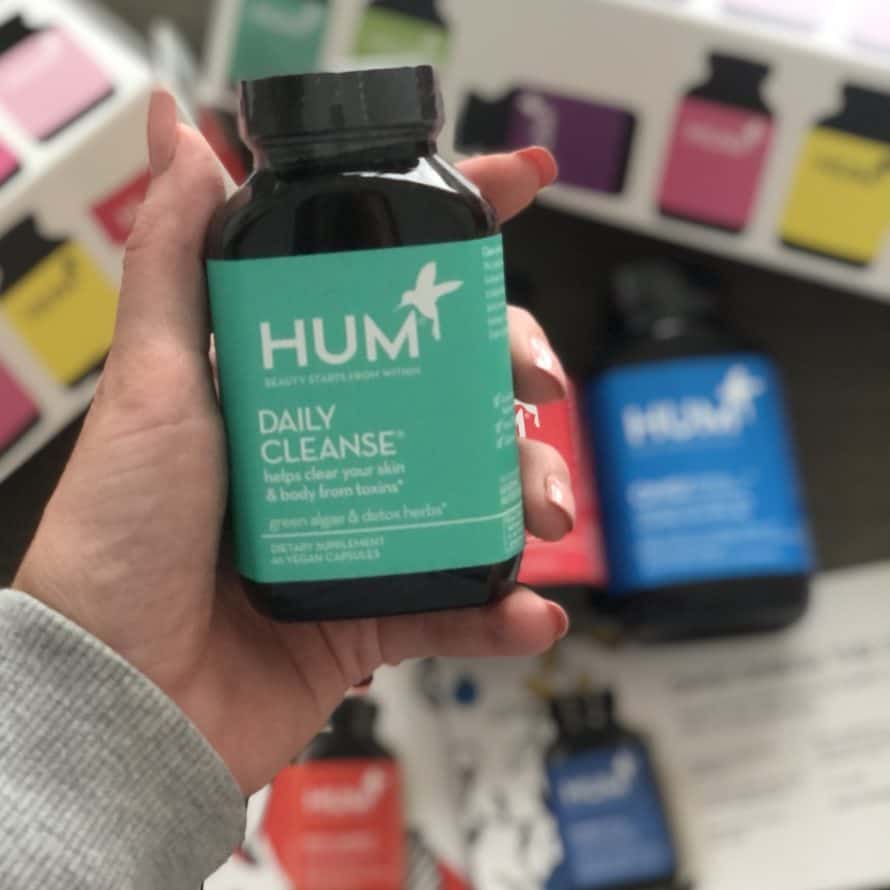 Is Hum Daily Cleanse safe?
Hum's Daily Cleanse is the other popular supplement that helps detox the body and aid digestion to help with clear skin and a healthy body. This is the one supplement I saw over and over again that helped with hormonal acne as well.
As with any supplement, you should talk to your doctor before starting it, but this "Daily Cleanse" isn't going to have you running to the bathroom or anything like that!
Can you take Hum vitamins with birth control?
The only product Hum has said could effect birth control is Moody Bird which has herbs in it to help reduce PMS symptoms.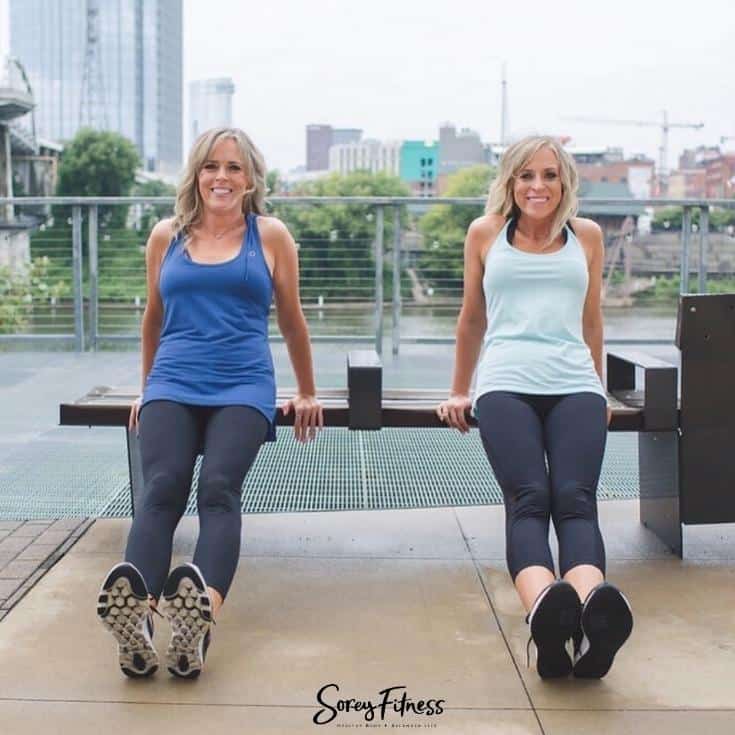 Would I recommend Hum Vitamins?
I would recommend Hum Vitamins if you're looking for a little pick-me-up! I love the Daily Cleanse, and the Omega-3's are also essential for me feeling my best.
I love that you can find a supplement specific to your problem or goal, and the on-staff Nutritionist and chat options are amazing.
Yes, they're a little pricey compared to other brands, but they're high quality, offer great service, and have coupons often!