Jenny Craig vs Nutrisystem – Which 1 to Buy in 2021
This post may contain affiliate links. All opinions shared are my own. As an Amazon Associate I earn from qualifying purchases. Click to view our full disclosure.
Before choosing a program, I compared Jenny Craig vs Nutrisystem. Both programs promote healthy eating and long-term weight loss, as well as, the expectation to lose 1-2 pounds per week. Overall, Nutrisystem offered more for less money. Below is my comparison of price, foods, plans, and support of both programs.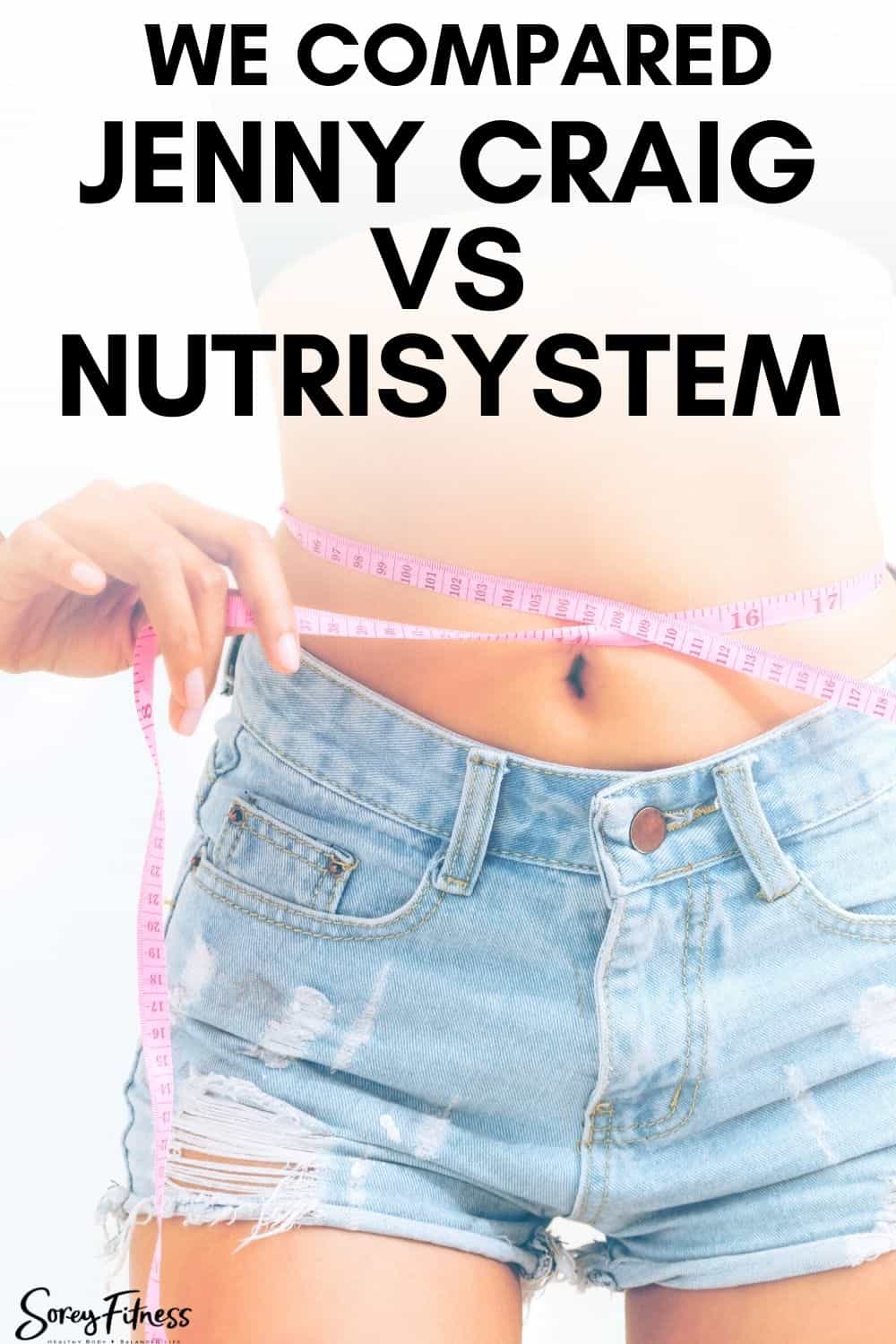 If you've narrowed down your options to Jenny Craig or Nutrisystem, you're probably wondering what the benefits to each plan really are. With the help of this simple guide, you'll learn everything you need to know about Jenny Craig vs. Nutrisystem so you can pick the plan that's right for you.
Jenny Craig Vs Nutrisystem
Both Jenny Craig and Nutrisystem offer a prepackaged meal service to help you take the guesswork out of dieting. Both meal services provide dieters with a certain number of meals and snacks, allowing you to pick the menu for your plan. Additionally, on both diets you'll need to supplement your meals with healthy snacks throughout the week.
And since both popular diet plans are so similar in nature, it can be difficult for many users to pick between the two options.
When deciding which plan is right for you, there are a five basic things to consider:
Meal plan options
Price
Mobile app options
Food recommendations
Overall dietary benefits
Taking a look at these characteristics can help you figure out which of the two dieting options is best for your weight loss journey.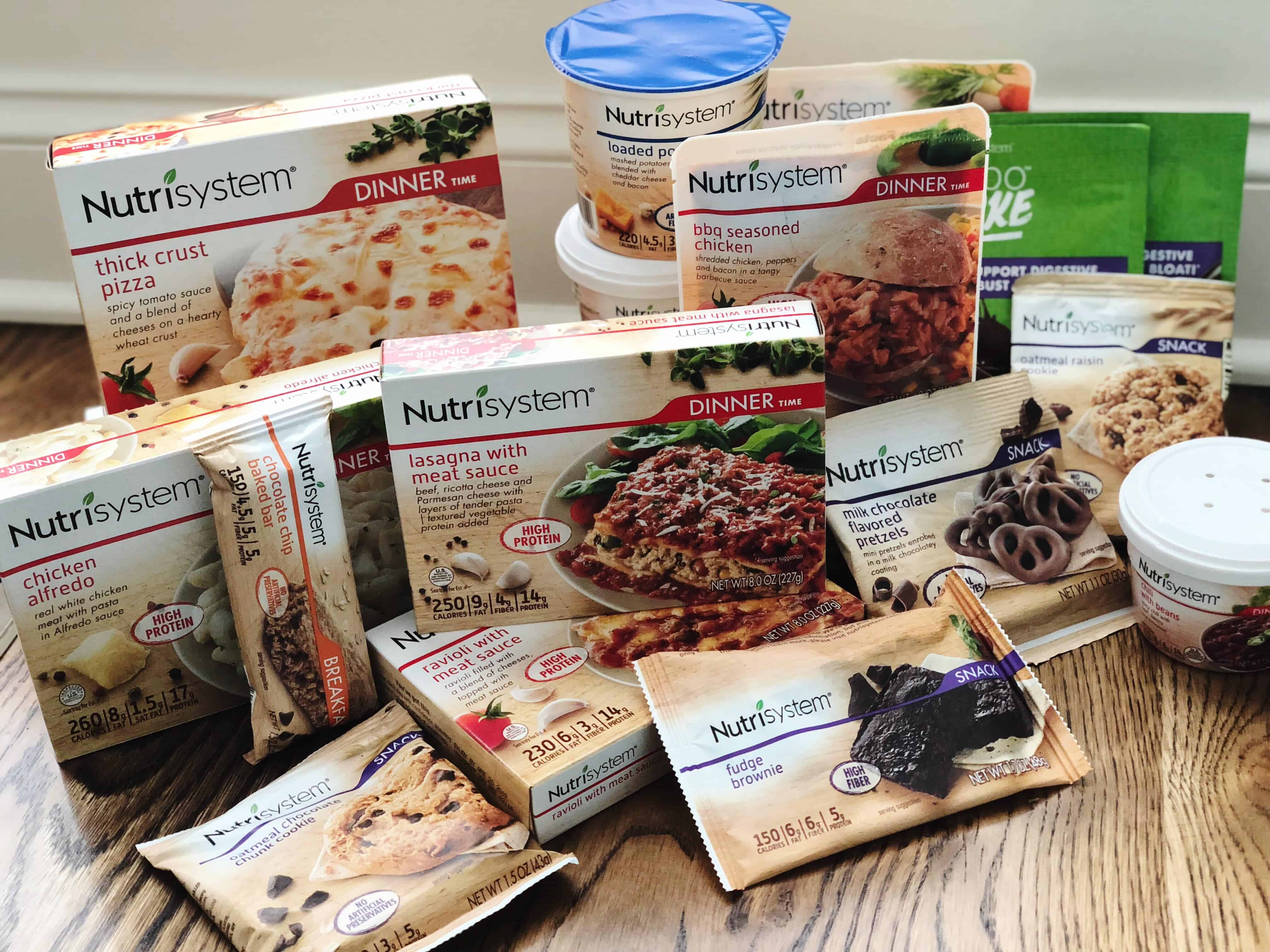 Nutrisystem Overview
The Nutrisystem plan has been around for decades, which means it's a popular choice among anyone hoping to lose weight. People can lose up to 18 lbs and 10 inches overall in the first 2 months!! They are also offering a Buy 1, Get 1 Month Free Sale now!
The premise of the diet is that
eating six small meals per day will help prevent hunger, allowing you to lose weight more easily. To make the diet as simple as possible, Nutrisystem provides you with pre-made meals that are either frozen or shelf-stable. You can also enjoy
Nutrisystem shakes
between meals.
The diet works as a four-week plan that can be repeated as many times as you like. The program also includes a Turbo Takeoff or Lean 13 plan your first week to kickstart your results! (I couldn't find a difference between the two names except for the name itself).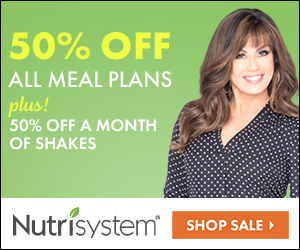 During the Turbo Takeoff (or Lean 13 week) you'll enjoy three meals, one snack, and one shake per day for the first week to prepare your body for weight loss. I was so tickled with my results and shared them in a Turbo Takeoff Review.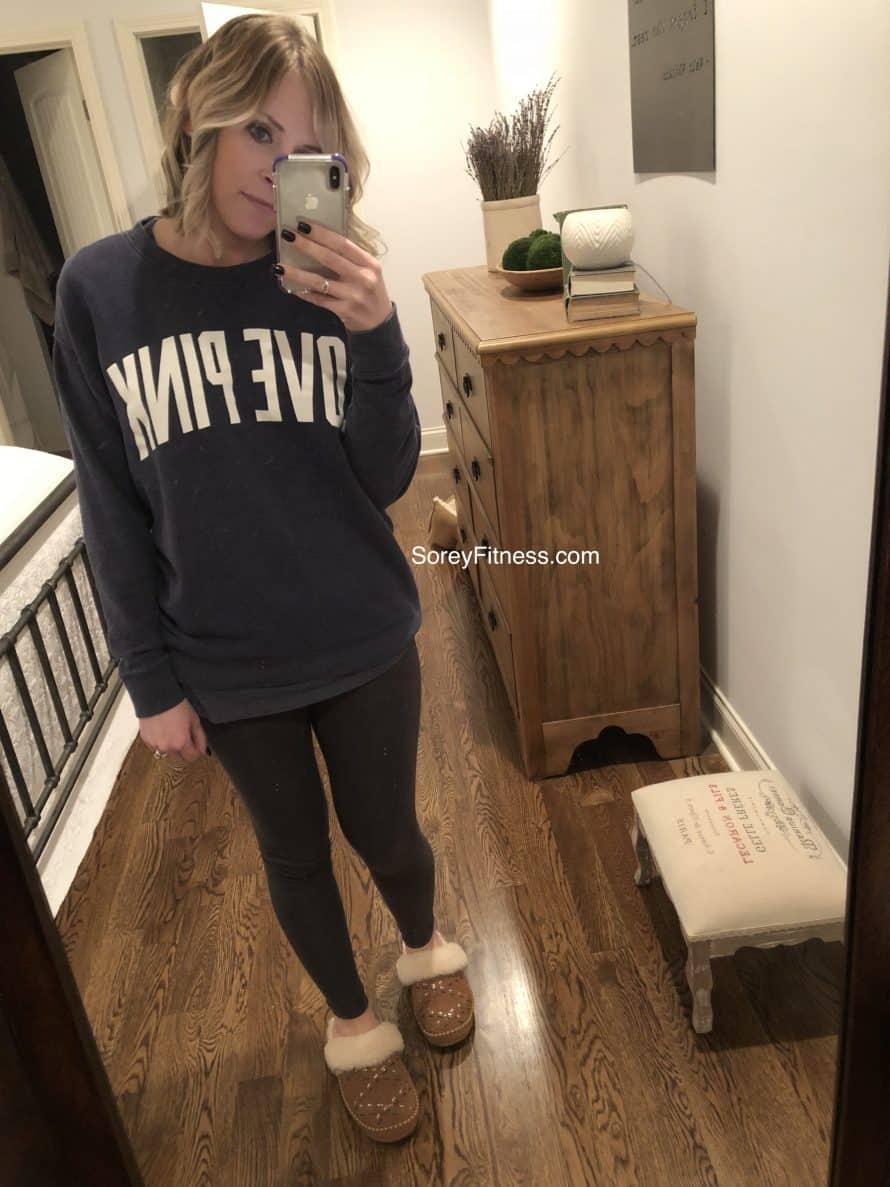 Each week after that, you should eat six times per day, including three meals and three snacks. The diet also allows for eight flex meals per week, giving you a chance to enjoy some of your favorite foods that may not fit into the diet plan.
Since the plan provides you with meals to eat, you can choose from a variety of specialized meal plans and programs!
These plans include:
Standard: Targeted toward women and includes a variety of popular meals and snacks (this is what I picked!)
Men's: A menu tailored toward men that includes additional snacks and meals that are more appealing to men's tastes
Nutrisystem D: Designed for people with type 2 diabetes with meals high in protein and fiber
Vegetarian: Meals that do not contain meat but do include dairy (not vegan)
In addition to picking between meal plans, Nutrisystem also allows you to choose between pricing tiers to pick the right plan for your budget:
Basic: provides 5 days of food each week, starting at $8.93 per day
Uniquely Yours: provides 5 days of food each week and allows you to customize your menu choices, starting at $10.71 per day (this is what I picked!)
Ultimate: provides 7 days of food each week and allows you to customize your menu choices, starting at $12.86 per day
Along with the prepackaged meals, the plan also includes a mobile app. With the help of the Nutrisystem app, you can keep track of your daily meals, take part in weight loss challenges, get answers to important dieting questions, and order menu items a la carte.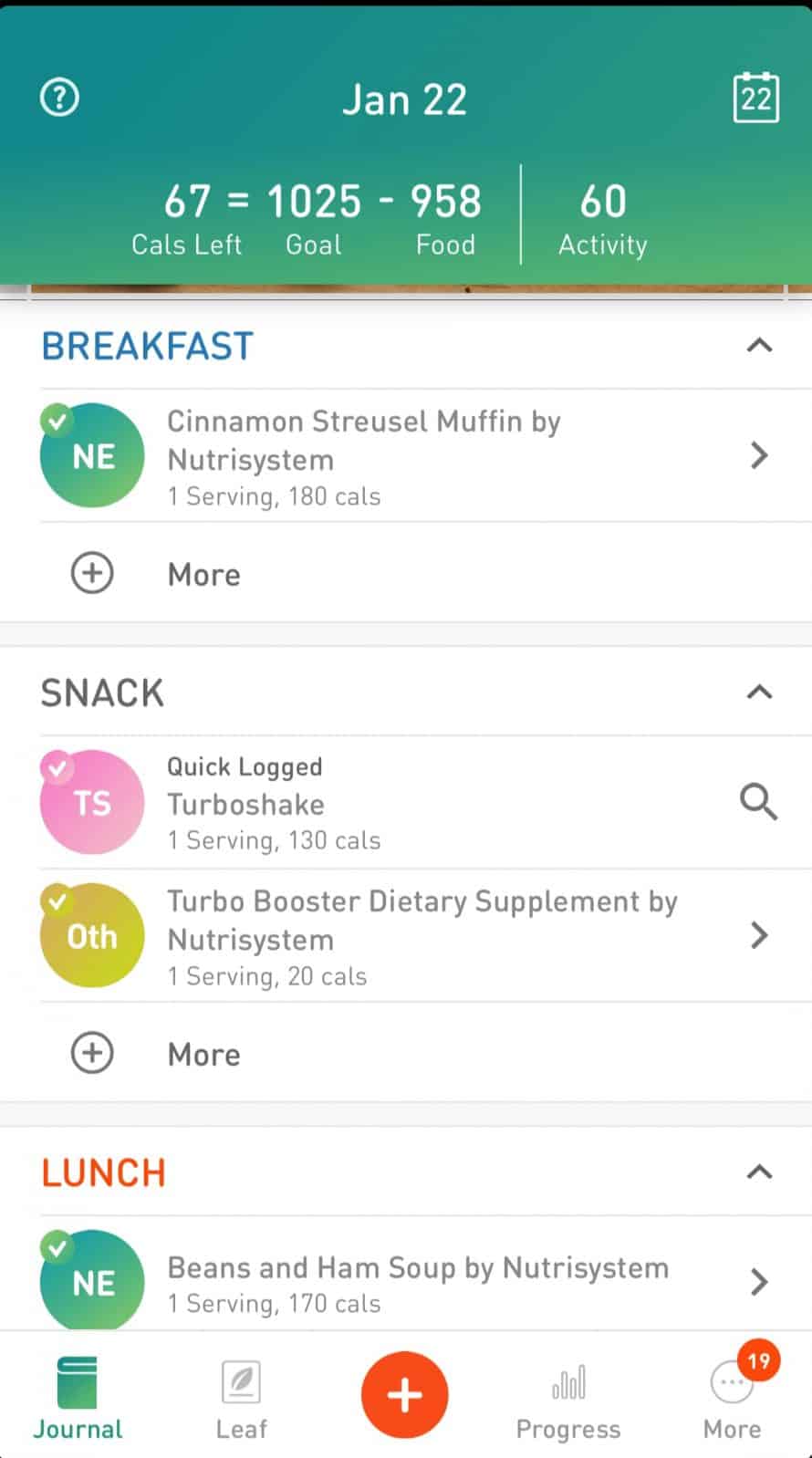 While Nutrisystem provides you with most of the meals and snacks you'll eat each week, most plans require you to supplement the pre-packed meals with food you prepare at home. That means you'll need to stick to the plan's food recommendations to help you stay on track.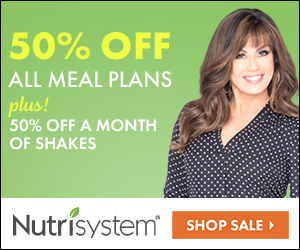 In addition to the provided meals, you can also enjoy these foods while on Nutrisystem:
Proteins: Lean meats, nuts, seeds, tofu, meat substitutes, and legumes
Fats: cooking spray or plant-based spreads
Dairy: skim or low-fat milk, low fat cheese, and low fat yogurts
Carbs: whole grain breads and pasta, brown rice, oats, sweet potatoes
Fruits: apples, bananas, blueberries, blackberries, strawberries, tomatoes, and avocados
Vegetables: salad greens, kale, spinach, broccoli, cauliflower, carrots, cabbage, mushrooms, asparagus, radishes, turnips, and onions
Sticking to the Nutrisystem diet comes with a range of amazing benefits. One of the biggest advantages of this plan is the convenience that comes with having your food prepared for you. But you can also see improvements to your overall health over time.
Since the foods in the plan are made with low glycemic index ingredients, this diet may help improve blood sugar control over time. And supplementing your pre-made meals with healthly food choices from the approved list can help you develop healthy eating habits you can take with you after you're finished with the plan.

Jenny Craig Overview
Although Jenny Craig follows a similar method as Nutrisystem, it does include one aspect that makes it stand apart – personalized weight loss consulting. After signing up for the Rapid Results Jenny Craig plan, you'll be connected with a consultant who you'll meet with at least once per week either virtually or at a local Jenny Craig center.
The diet plan provides you with up to three meals and two snacks per day. You can pick up your meals at a local center or have them shipped directly to your home. In addition to the provided meals, you'll also need to incorporate fresh fruits, vegetables, and dairy products into your daily diet, along with one extra snack of your choice.
After you have reached the halfway point of your weight loss goal, the plan allows you to transition away from the prepackaged Jenny Craig meals and onto more home-cooked meals for a few days per week. During that time, your consultant will provide you with healthy recipes and portion guidance so you stay on track.
The Jenny Craig diet plan provides users with three different pricing options to choose from:
Simple meal plan: provides seven breakfasts and seven lunches per week, starting at $12.99 per day
Essential meal plan: provides seven breakfasts, lunches, and dinners per week, starting at $20.78 per day
Rapid results max weight loss plan: provides seven breakfasts, lunches, dinner, snacks and desserts, and recharge bars, along with personalized coaching, starting at $25.99 per day
While the plan does provide you with different pricing options to choose from, there are no meal plan options. Users can pick from a selection of over 100 prepared foods, allowing you to decide which meals you would like to include in your weekly menu. But there are no options for special diets, like vegetarian or diabetic choices.
Depending on the plan option you choose, you may be required to supplement your prepackaged Jenny Craig meals with home-cooked items. To account for this, the meal plan also includes a list of "free" foods that you can enjoy as snacks and meals.
This list of foods includes:
Non-starchy vegetables, like cabbage, cucumber, peppers, salad greens, and tomatoes
Fruits, such as cantaloupe, strawberries, and watermelon
Sugar-free beverages and sweets, like gelatin, sugar substitute, whipped topping, pudding, jelly, and gum
Flavor enhancers, such as spices, extracts, bullion and broth, vinegar, and pickles
Fat free condiments, like BBQ sauce, cream cheese, mayonnaise, ketchup, and mustard
With the help of the Jenny Craig app, you can track your food and drink, allowing you to choose from the entire Jenny Craig menu and acceptable substitutions. The app also allows users to track their weight loss and daily exercise. All the tracking information input into the app can be viewed by your consultant, allowing them to provide customized weight loss advice each time you meet.
There are a variety of great benefits to the Jenny Craig plan. One of the biggest advantages is the fact that you can have access to a weight loss consultant to help you along your weight loss journey. And as you work toward your goal, you can ease yourself off the prepackaged meals with guidance from your consultant. The packaged food makes sticking to the diet simpler than many other weight loss plans, along with helping you learn more about portion control and balance throughout your daily life.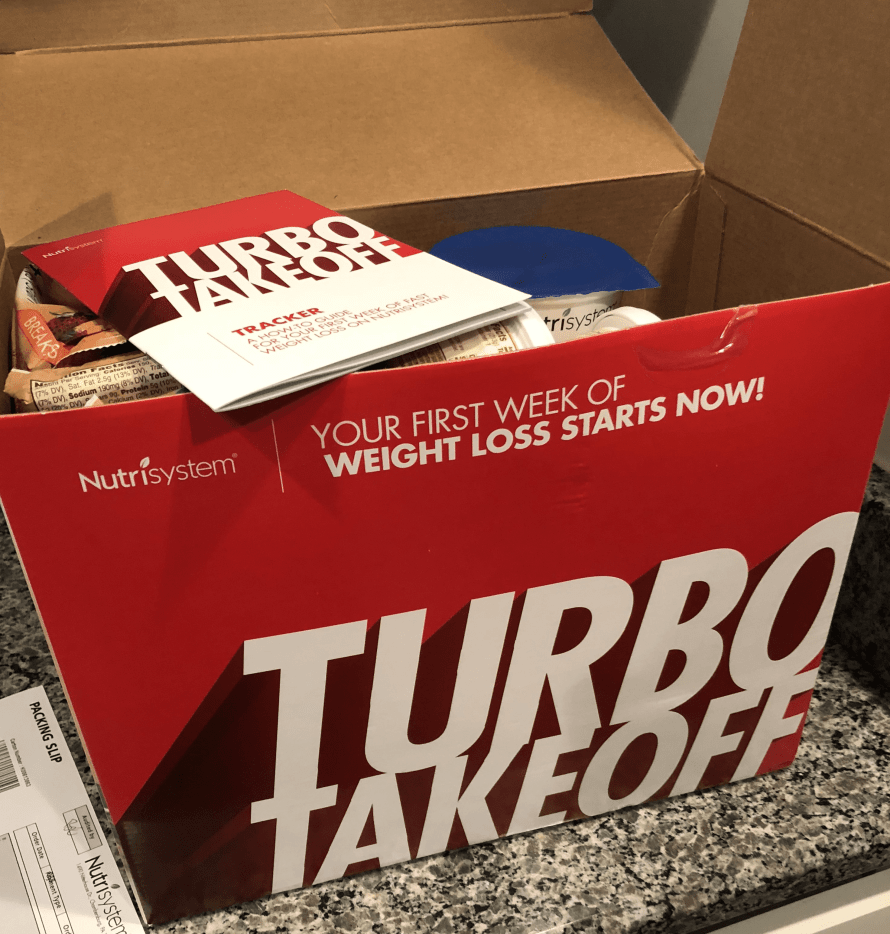 So – Which One? Jenny Craig vs Nutrisystem….
Our Recommendation: Nutrisystem
When you look at both diet plans side-by-side, it's easy to see that both options have their drawbacks and benefits. One of the biggest benefits of the Jenny Craig plan is the personalized consulting. While that aspect is a big plus, that option is only available for the top-tier payment option.
On the other hand, Nutrisystem has a lot more to offer its users. On top of allowing you to pick your meal plan, taking into account various dietary needs, this plan is also much more budget-friendly than Jenny Craig. And the food options outside of the prepackaged meals offered by the service are on the healthier side, helping you make better food choices when you decide to transition away from the Nutrisystem meals and into cooking for yourself.
With a lower cost and healthier food options, Nutrisystem is the clear winner in this diet plan face-off!
The only way I would go with Jenny Craig is if I needed the additional support and personalized consulting.
What do you lean towards in our Jenny Craig vs Nutrisystem comparison?
You may also like: