Mito Red Light Review and Benefits (Full Body Mat 2023)
This post may contain affiliate links. All opinions shared are my own. As an Amazon Associate I earn from qualifying purchases. Click to view our full disclosure.
Red light therapy has been linked to dozens of total body benefits. Below is our honest Mito Red Light review of the full body mat that we've been using for a few months now, as well as, red light therapy benefits.
Looking Mito Red Light Promo Code? You can save 5% off everything with with our Mito Red light discount code SOREY5.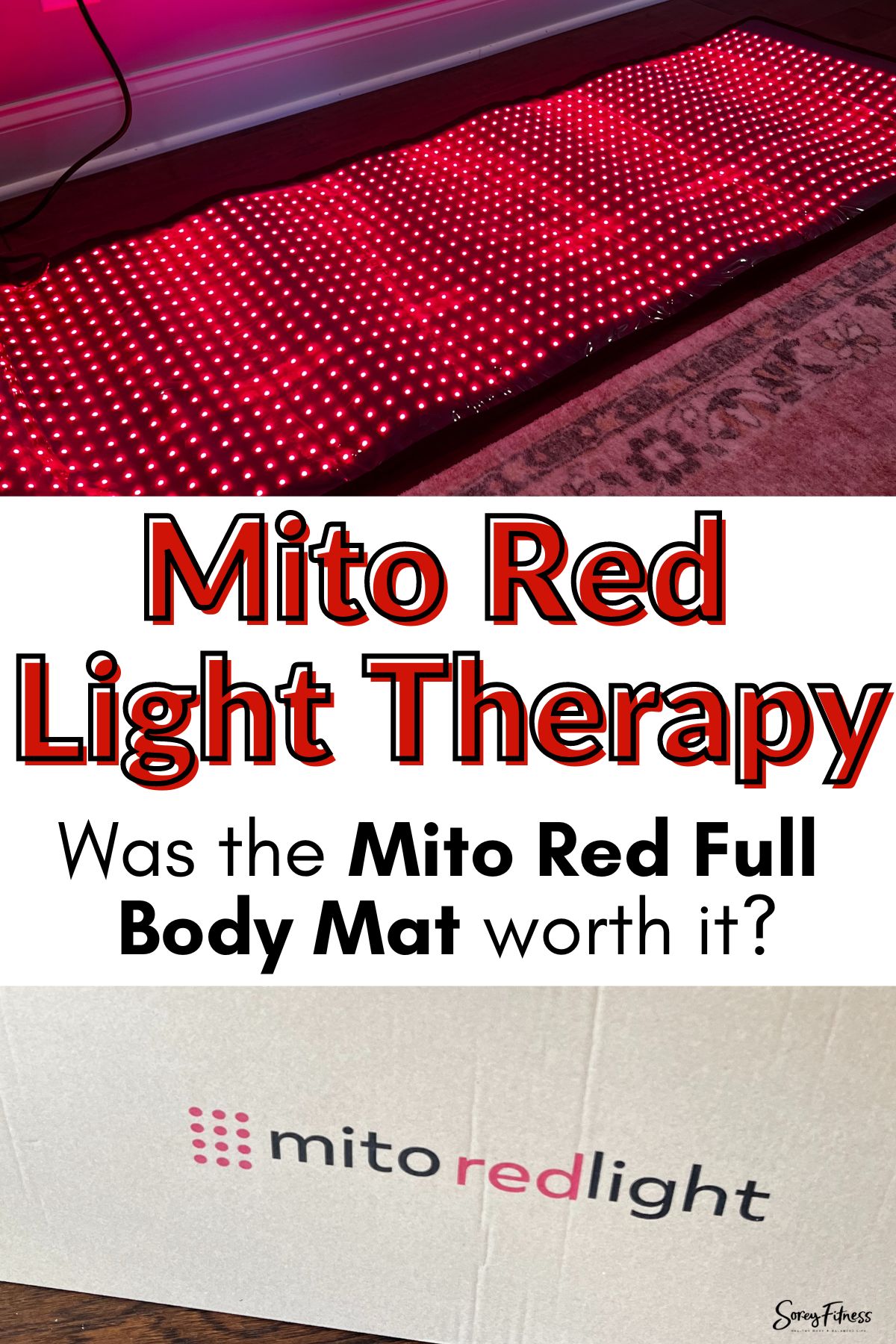 What is Red Light Therapy?
Red light therapy (RLT) uses low wavelength red light to reportedly boost new cell growth, boost skin rejuvenation, improve skin's appearance. The treatment works by aiding the body's mitochondria which thus helps stimulates them and helps them work more effectively (Source).
If you're interested in learning more, we highly recommend Mito Red Light's blog! They have all kinds of information on red light therapy that is backed by the latest research from credible sources.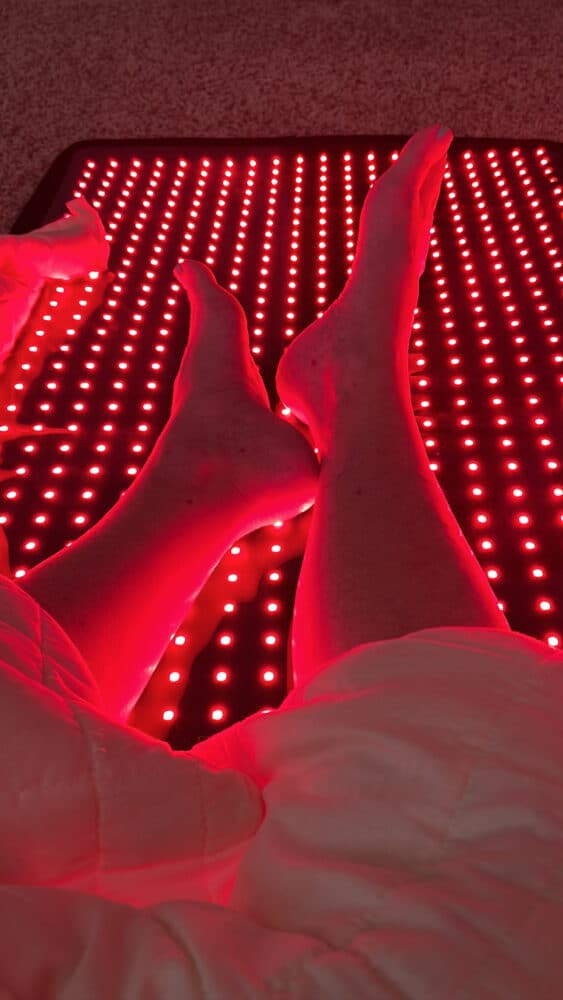 Red Light Benefits
Here is a summary of the myriad of benefits of red light therapy at home:
increase blood circulation
supports the thyroid
improves skin issues like wrinkles, scares, redness, and acne
reduce inflammation in cells
helps with sleep
may help with psoriasis
improves the synthesis of collagen, elastin, and hyaluronic acid [source]
improves sports performance [source].
supports cognitive function [source].
possibly decrease stress, improve mood, and enhance productivity [source]
could support weight loss [source]
improve hair growth [source]
increase skin health including skin protection and skin thickness [source]
The first 3 bullet points were found from the Cleveland Clinic.
Mito Red Light Therapy – Full Body Mat Review
After researching red light therapy at home, we bought the Mito Red Light Therapy full body mat at the end of April and received it mat May 1st.
The full body mat includes 1,280 LED diodes of red and NIR light with 3 chips per diode. This means it has an impressive 3,740 LED chips total! The Peak Irradiance at Surface Directly over LED is 30 mw/cm2.
We love the mat because it's perfect for traveling, meditating, or practicing yoga.
With that said, you may also like their red light therapy panels because they do have more power in them– which means you can do a shorter session a few times a week.
You could also lay on the mat and buy a panel for above you as well. This is our goal for the future.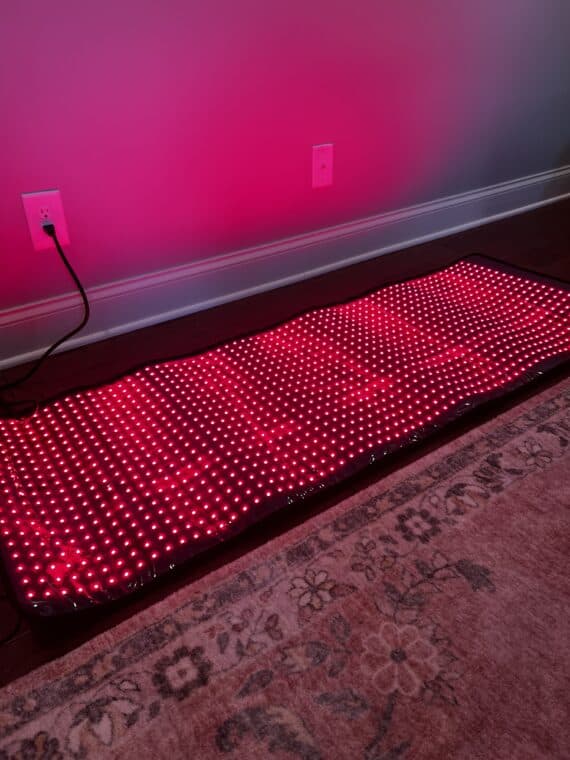 Mito Red Light Promo Code
You can save 5% with our Mito Red Light promo code: SOREY5.
Mito Red Light Therapy – Full Body Mat Specifications
Size: 62" x 24"
Material: Neoprene
LED Qty: 1,280
Wavelengths: 660nm (Red) & 850nm (NIR)
Input Voltage & Power: 100-240V, 50-60Hz, 97 Watt
Weight: 7 pounds
Brightness: 1%-100%
Timer: 1-30 minutes
Driver: 24V 5A, UL Listed
1 Year Warranty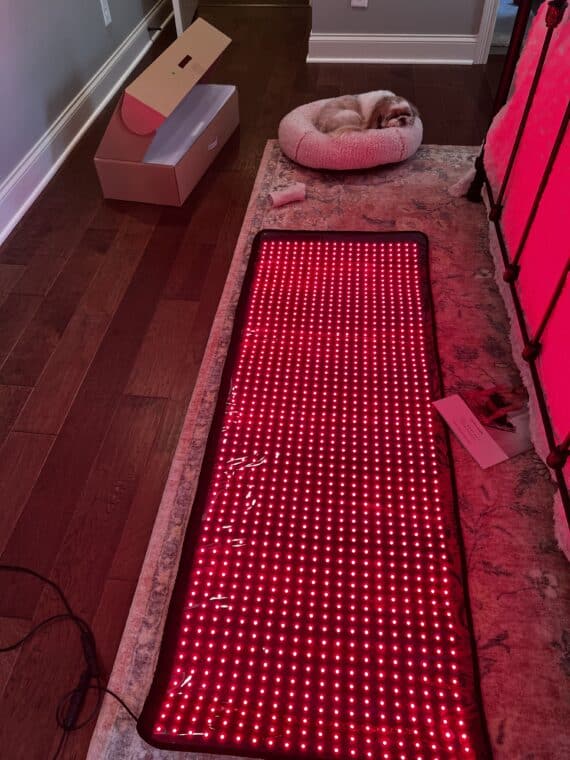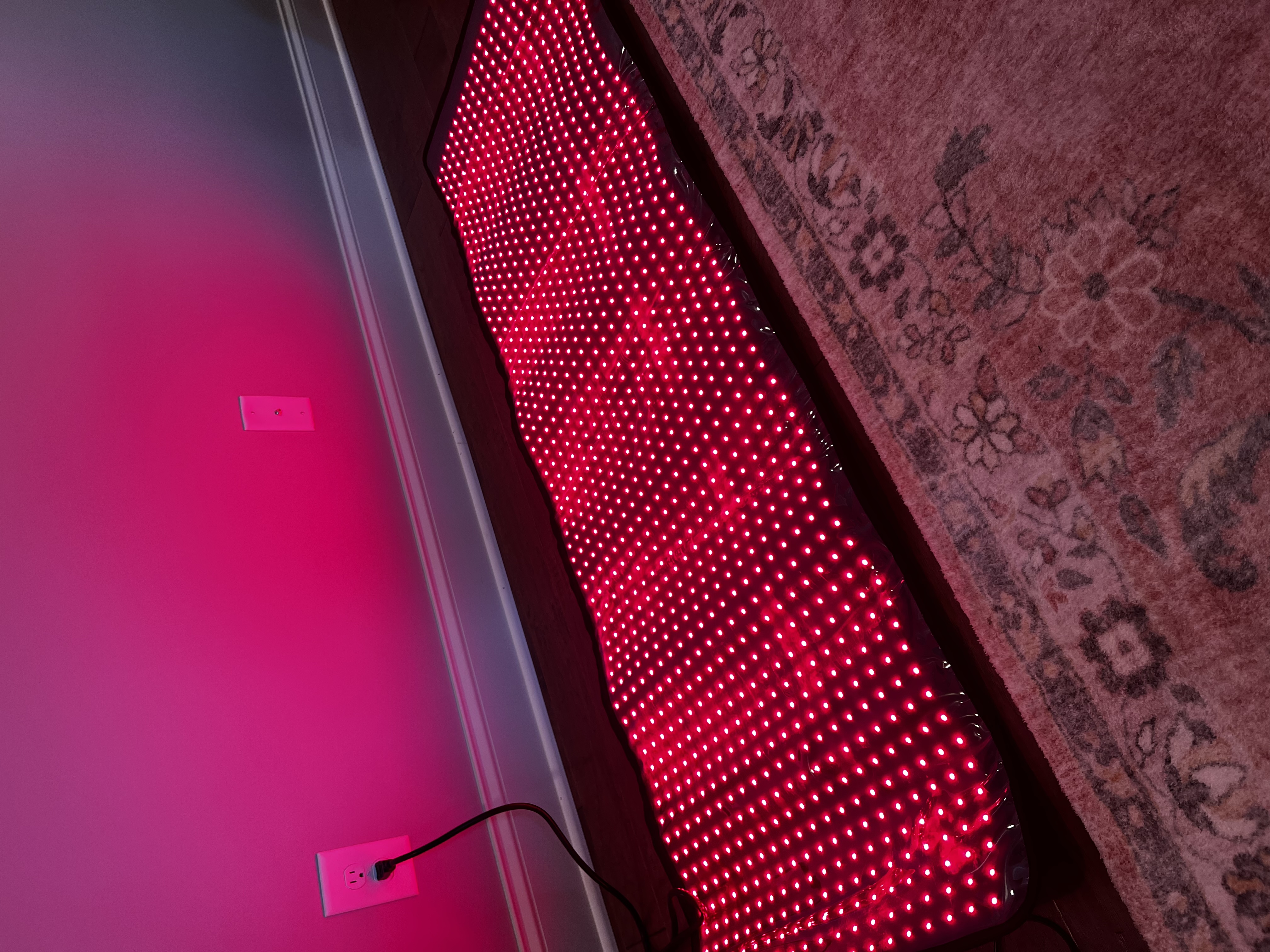 My Personal Mito Red Light Mat Review After A Few Weeks Of Use
After using the full body mat for a few weeks, here is what we found:
The mat can be used for meditation or yoga, but we have used ours to meditate lying down on it.
We use a weighted blanket, sound frequency music, and zone out for 15 minutes on each side. The experience is very relaxing. We use 50% red light & 50% near infrared light (NIL). The NIL create some warmth which makes the experience even more relaxing.
We initially purchased it after doing research on therapies & supplements that could possibly help with ulcerative colitis & Crohn's.
They are both inflammatory diseases, so it stood to reason that the RLT & NIL had potential in relieving some symptoms of both UC & Crohn's. While we can't say it's cured either, the wonderful relaxing light therapy time has done wonders for dealing with stress…which you may know…stress can cause a slew of side effects one being inflammation.
After using the mat for a few weeks, we have more energy and have noticed that it helps with our sleep, as well as, muscle soreness and joint pain.
We look forward to mat time each day!!
As far as skin improvement, we haven't noticed a major change yet.
We realize that this will take more sessions and will be a long game result vs seeing results instantly since neither of us suffer from any acne, melasma, psoriasis, or other more noticeable skin conditions. Ask us in an another 6 months to a year and maybe we will see that we are aging more slowly by bumping up that collagen with our light sessions.
It would be nice if the mat were a few inches longer.
At 62 inches in length, it's a bit short for someone over 5'2″ if she wanted to lie down on it for her light session.
The mat could also be a bit wider.
At 24 inches, it is just wide enough for us to lie flat with our arms close to our bodies. A little wiggle room would be nice.
With that said, I would buy it again.
Kalee and I are actually looking at one of the larger panels to use with the mat for a full body treatment at home
Is Mito Red Light medical grade?
Mito Red Light focuses on clinically relevant wavelengths and has been third party tested and validated by Independent Testing Laboratories in Colorado. You can learn more here and here.
What does Mito red light do?
MitoMod Series and MitroPRO Series devices improve cellular energy production through supporting the mitochondria to produce more energy — and that leads to the the health benefits.
Why buy from the Mito brand?
Mito has independent, third-party certifications, and they offer a variety of lamps that have the proper wavelengths supported by research (630, 650, 830, and 850). Prices range from $249 to $3,000.
Get 5% off with code SOREY5
Is Mito red light therapy FDA approved?
MitoMOD Series and MitoPRO Series devices are registered as FDA listed Class II devices. This means they're safe to use, but they could have some mild side effects. You may want to avoid the product if your eyes are extremely photosensitive. Mito also recommends using goggles during each session.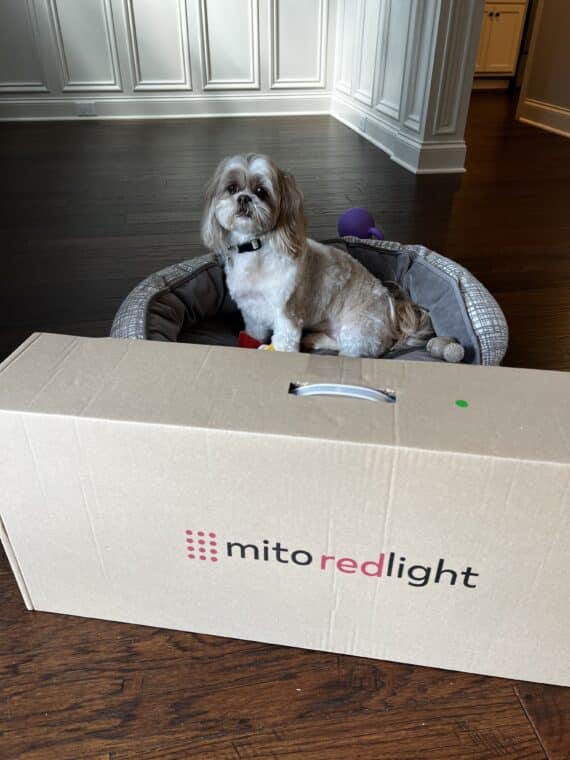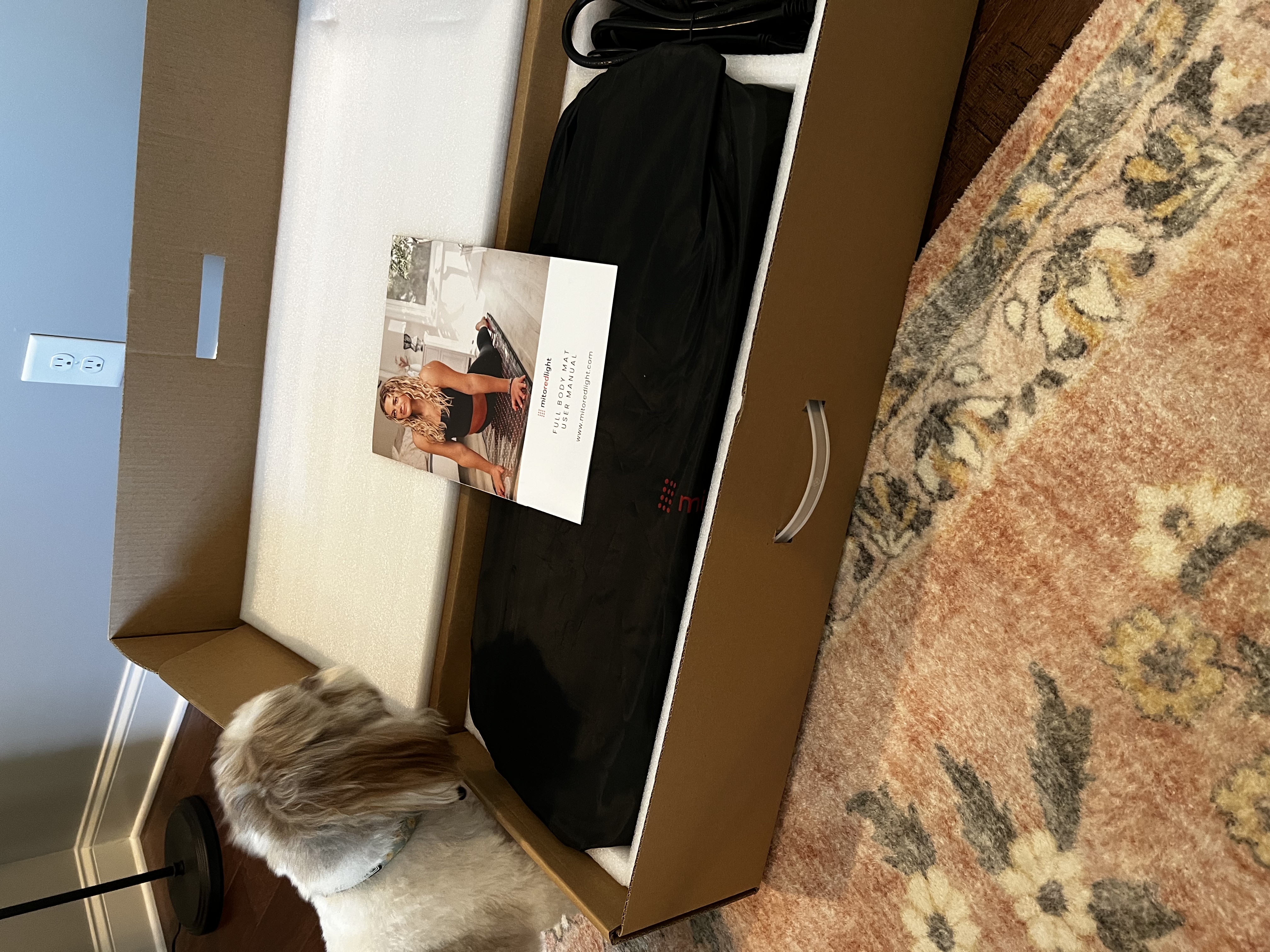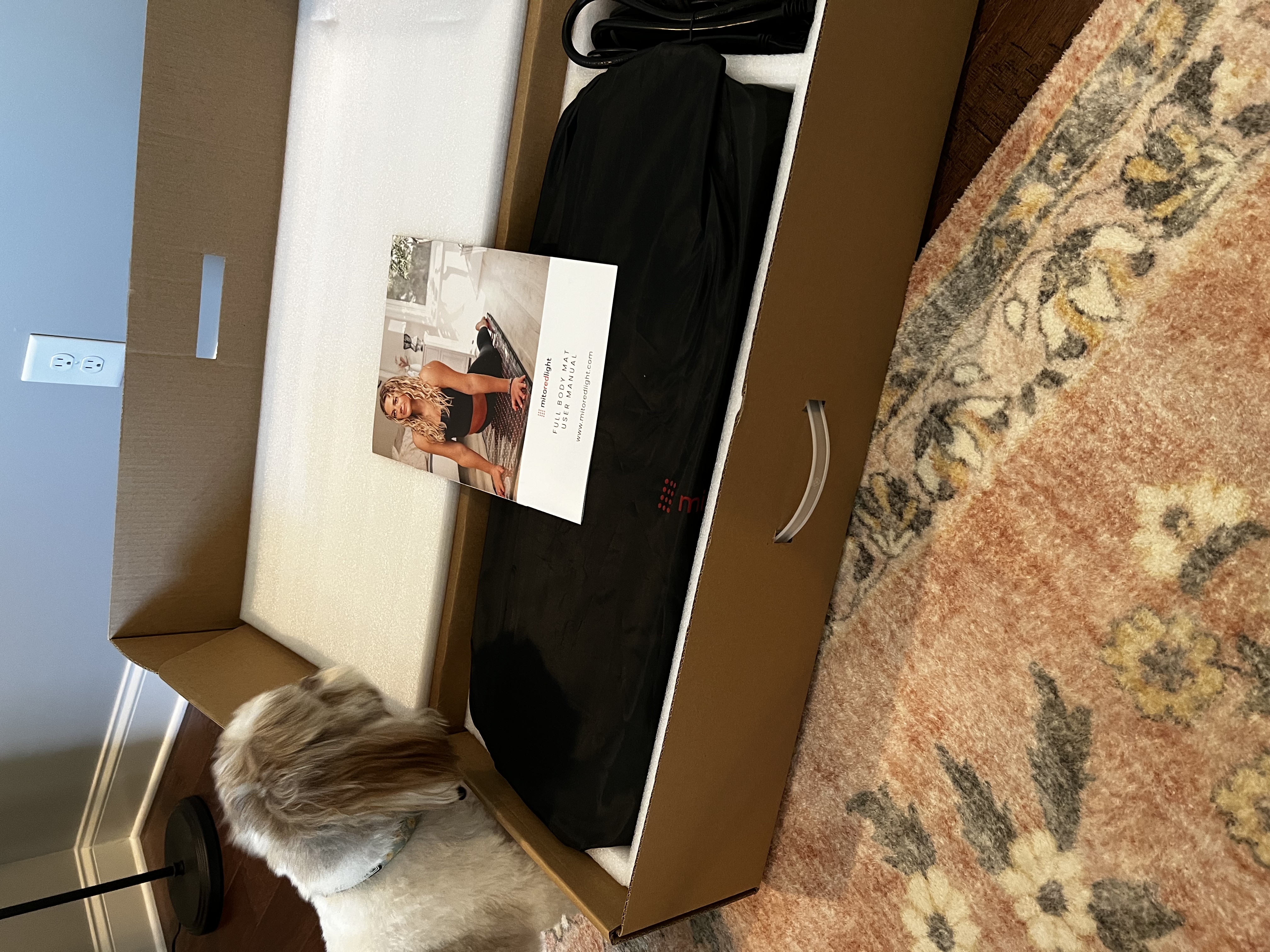 How often should I use my Mito red light?
Mito Red Light suggests 4 to 10 times a week, and each session should be no more than 15 minutes. It's also recommended to take at least one day off per week.
Other Mito Red Light Products
There are several high quality Mito light options designed for home use including: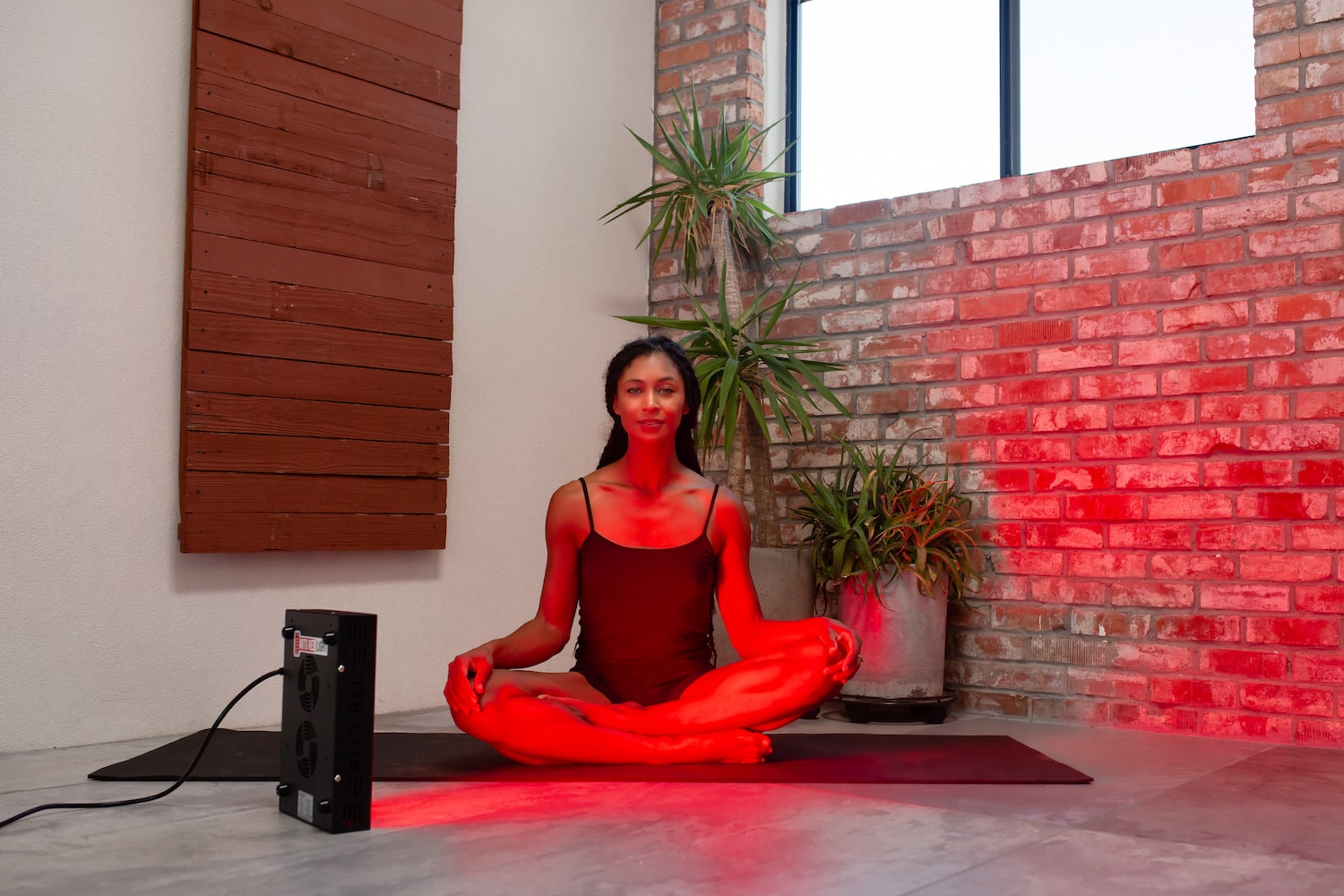 Is Mito Red Light Worth It?
Mito Red Light offers a variety of products, are backed by substantial research, and easily fit into our routine. Plus, red light therapy is associated with so many health benefits! Using the Mito panels and mat is also is super comfortable and relaxing! For these reasons, we feel that the Mito Red Light products are worth it.
Brands to Avoid
Like with anything, brands will vary in quality drastically. Here are a few brands that we feel don't have as much power or research as Mito Red Light:
Lightslim
Mytochondria
Vevazz
Hooga
Ryumei
Wolzek
DGAYO
Angel Kiss
Flawless Bar
Infra Relief
Quantum Rejuvenation
TendLife
Project E Beauty
Nova Red
Burer
ChoiceMMED
AUSPA
SGROW
Norlanya
Trophy Skin
Figerm
YokPollar
Luminescence
Mito Red Light Therapy Cost
There are several Mito Red Light devices that can offer a full-body treatment at home. The handheld devices start around $300, and the larger mobile devices are around the $1000 mark. The light panels vary in price, but full panels are going to cost more.
Get 5% off with code SOREY5
Mito Red Light Return Policy
Mito Red Light offers a 60 day money-back guarantee and doesn't charge any restocking fees! So it's risk-free to try it out!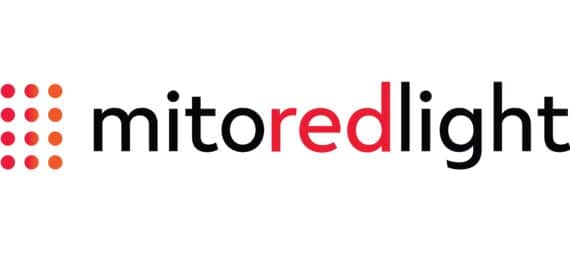 Mito Red Light Therapy Review and Benefits Summary
Near-infrared and red light therapy devices are approved by the FDA and have been linked to several benefits and an improvement in overall health. Some specific red light therapy benefits include hair-loss reversal, anti-aging, acne, wound healing, pain relief, fat loss, and collagen production.
It's suggested to do red light therapy 4-5 days a week for no more than 15 minutes. Typically it takes about 4 to 6 weeks to feel the benefits, but some people feel the benefits within a session or two!
If you're considering red light therapy, Mito Red Light is a trustworthy, high-quality brand with a 60 day risk-free return policy. We love their Mito Red Light Therapy full body mat, and we're excited to try a full body panel soon! They also have a Red Light Therapy Belt that targets a specific area of the body or the Professional Laser Helmet for hair production.
You can save 5% with our Mito Red Light promo code: SOREY5. We also love their blog because it's packed with research.
Get 5% off with code SOREY5
These products are not intended to diagnose, cure, or prevent specific diseases or medical conditions. This review is for education and information purposes only and is not intended as medical advice or a substitute for medical advice. A qualified health professional should always be consulted prior to using the products.
pin this for later!