FitVine Wine Review| Rose, Syrah and Prosecco Taste Test
This post may contain affiliate links. All opinions shared are my own. As an Amazon Associate I earn from qualifying purchases. Click to view our full disclosure.
You may remember us sharing our favorite low carb wine last year. Now, FitVine Wine is back with 3 new varieties – Rose', Syrah, and Prosecco! They were nice enough to send us a bottle of each to try.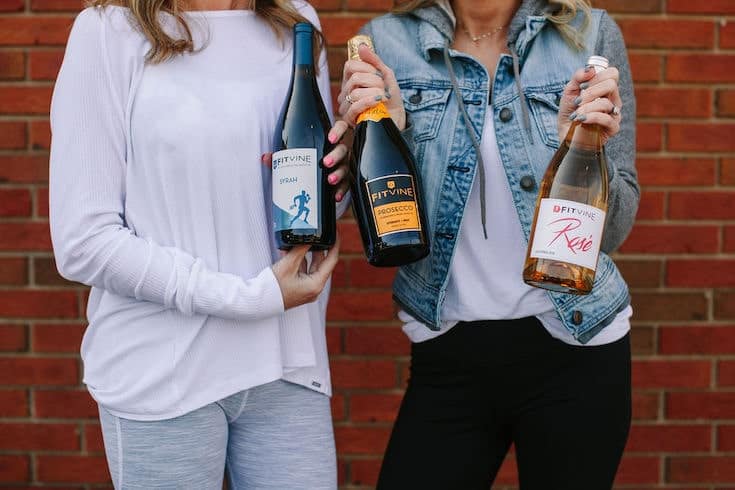 All of FitVine Wines are lower carb and lower calorie than your typical wines, and they still pack a ton of flavor!
FitVine Wine vs Regular Wine
We love FitVine Wine because they contain:
Less sugar
Fewer sulfites
No flavor additives or GMOs
Rich in flavor
Plus, they've not sacrificed the integrity of the wine! While we're not major red wine drinkers, our friends are. We've tested their Holiday Red and Cabernet Sauvignon on them, and they didn't even know it was less sugar or lower in carbs.
Out of the white wines, we like the Pinot Grigio the best and then the Sauvignon Blanc. The Chardonnay wasn't for us, but we like a rich, creamy, oak Chardonnay.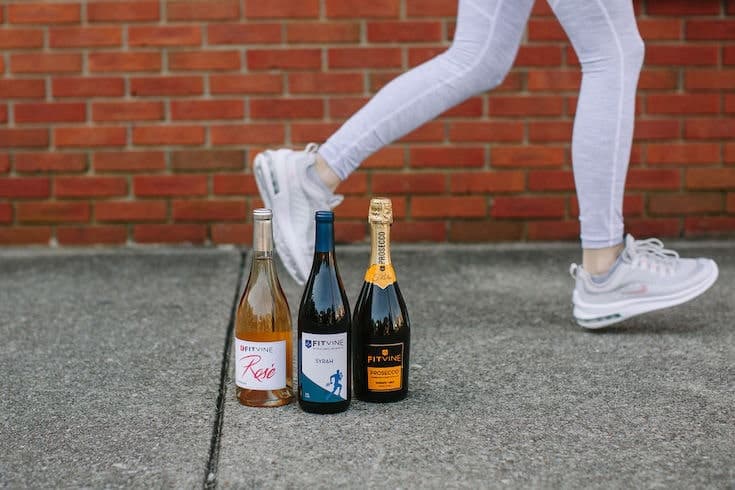 But now onto the new varieties!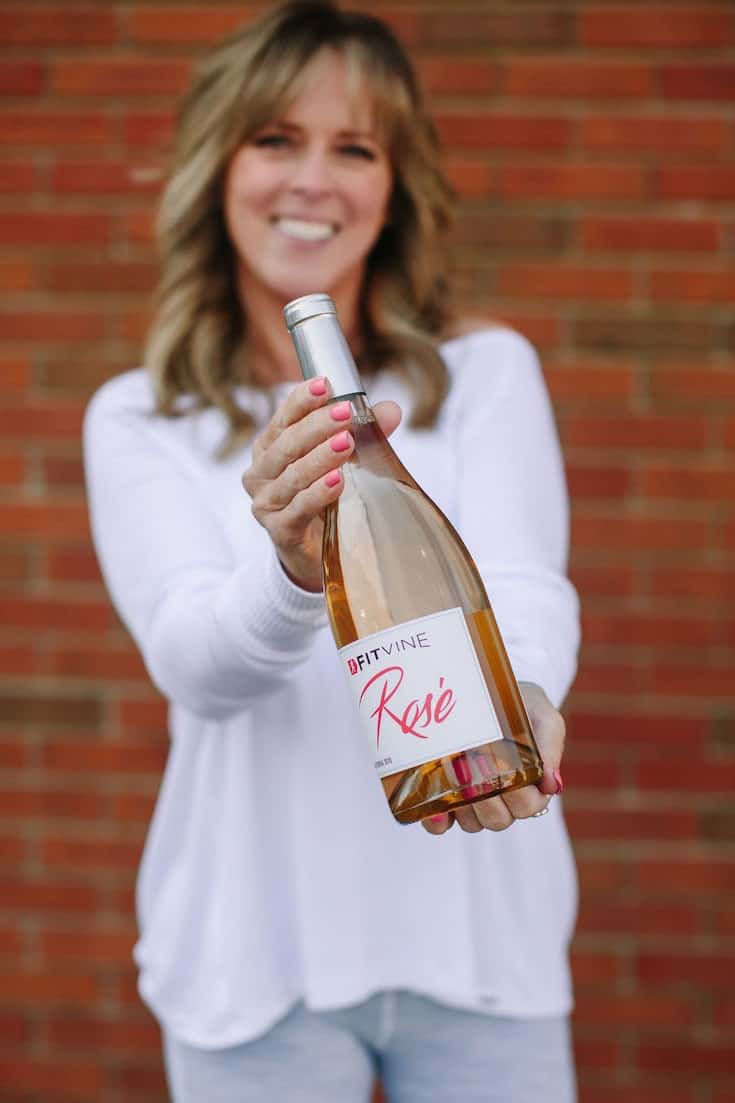 FitVine Rose
First up is our Summertime wine!
It's getting warmer in Tennessee, and we love to enjoy the milder evenings in the Summer with a glass of Rose' on the deck!
Their Rose' packs raspberry and strawberry notes. It's really fruity and has a cool mineral finish after.

What to Pair it With
You could drink it alone or it pairs well with seafood or bruschetta!
A 5oz glass is about 112 calories and 2.8 grams of carbs. It also only have .09 grams of sugar and packs 12.4% of alcohol.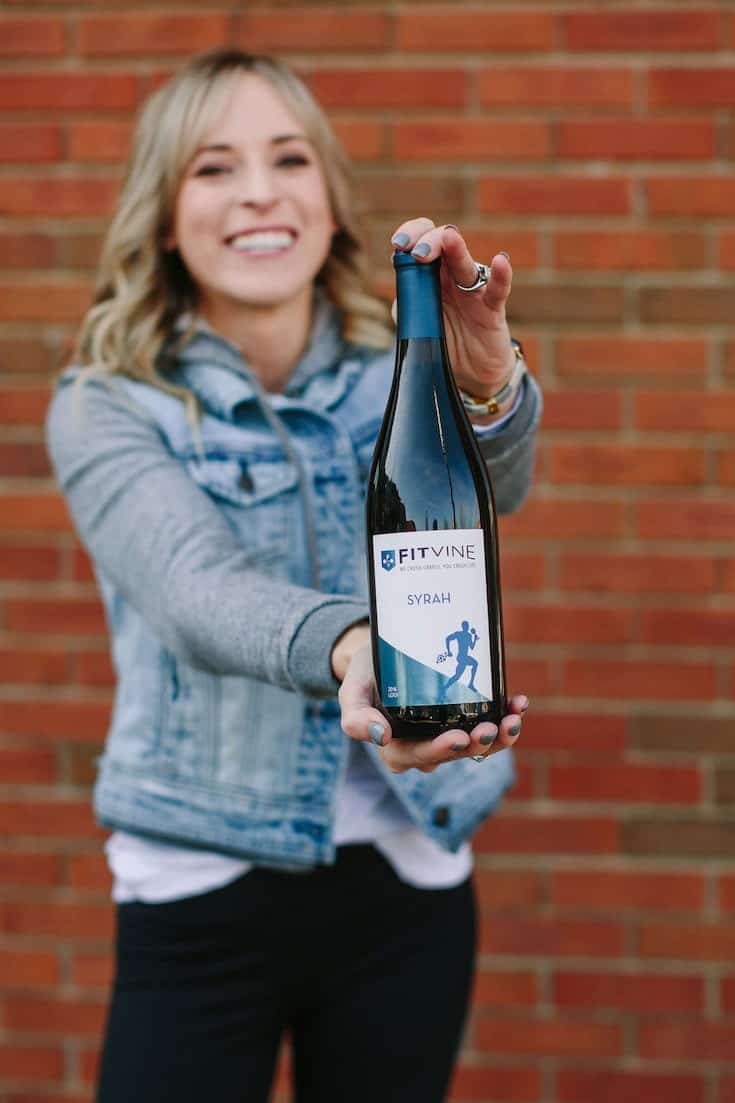 FitVine Syrah
So to be honest – this is the one we were hesitant to try. I mean, who doesn't like a good Rose' or Prosecco? Red wine on the other hand is mostly unchartered water for us.
With that
said, we do like Syrah or Malbec wines with our dark chocolate or steaks. So we gave it a shot.
Mind you – we don't drink a ton of reds, but we really liked this one.
The tannins in most reds are usually too much for us; we don't like it when your mouth feels dry after the first sip.
FitVine's Syrah didn't dry out our mouth. It's considered a medium bodied wine with a clean smooth finish.
It has blackberry, mint, and black pepper notes, but most of all it has a jammy dark fruit flavor with a little warmth.
What to Pair it With
It really made me crave a piece of dark chocolate! Haha!
Since it was lower in sugar than my typical wine, I could have the chocolate, too!
A 5oz glass of it has about 117 calories and 3.9 grams of carbs. It also has 13.9% alcohol and only .06 grams of sugar.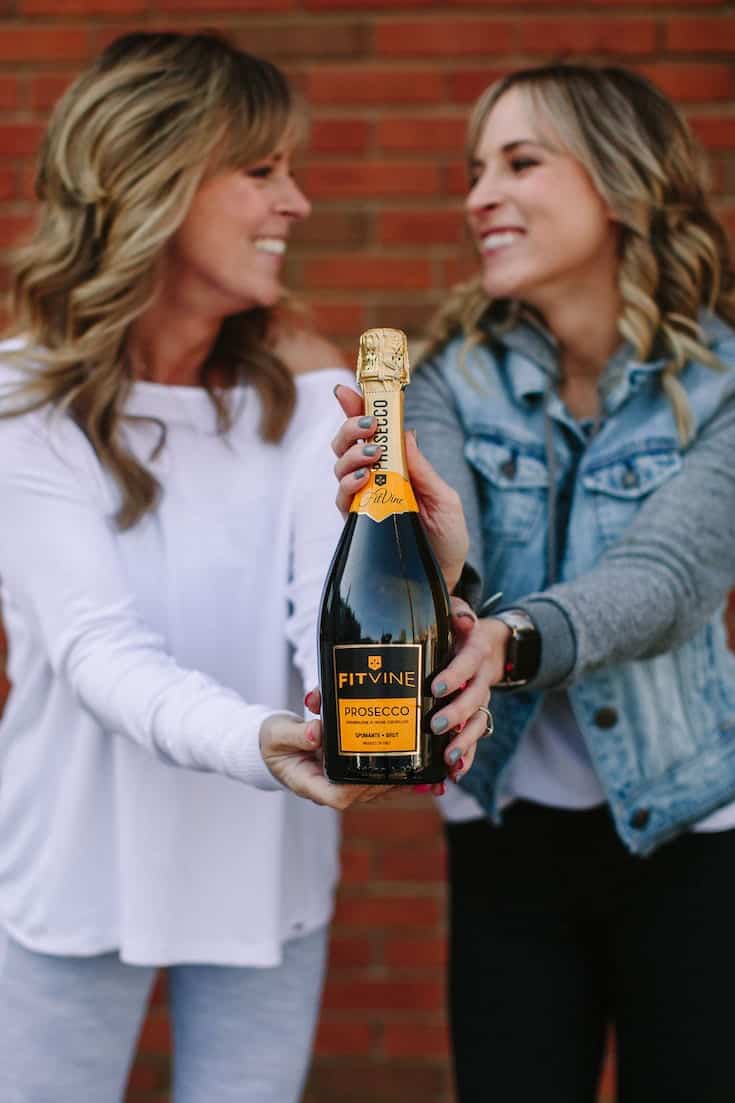 FitVine Prosecco
Okay – we're pretty low maintenance when it comes to Prosecco. We follow the "love the one that's on the table" mindset typically.
With that said – we love how fruity this Prosecco is! Plus, we love that it's a cleaner wine so that we can enjoy without too much remorse the next day. #JustBeingHonestHere
It has notes of green apple and citrus and leaves a light, crisp flavor in your mouth.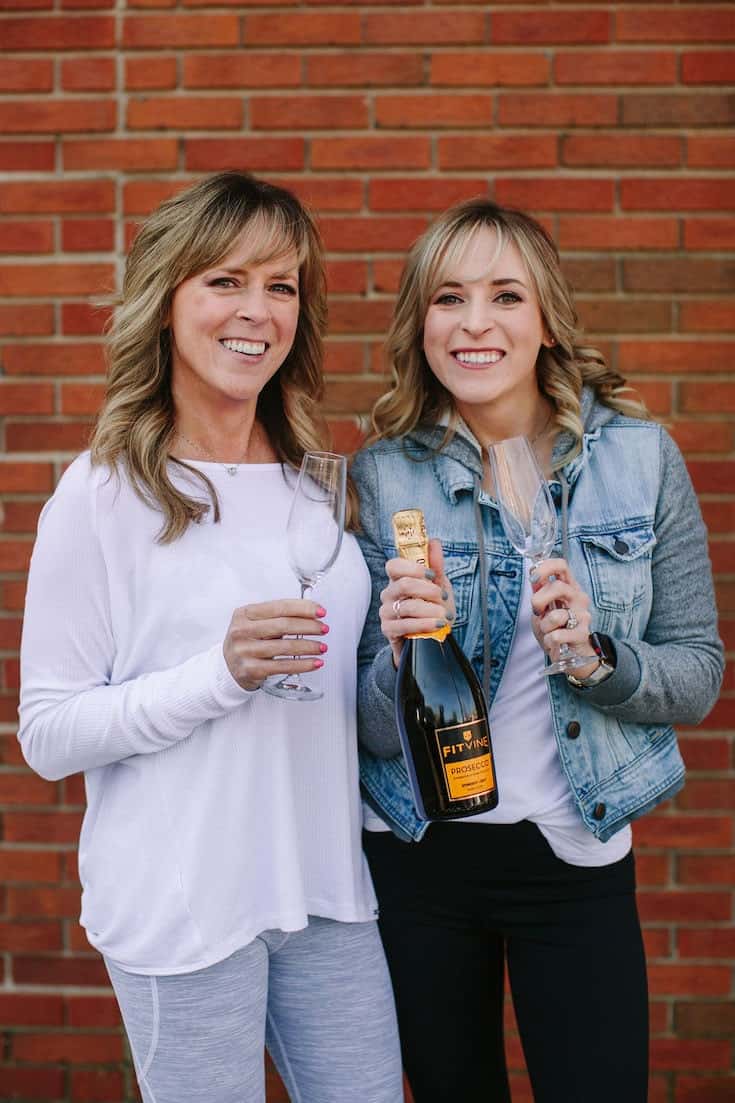 What to Pair it With
We love it with popcorn or roasted cashews!
Each 5oz glass is a little lower in alcohol at 11% and has 3 grams of carbs. It also has .7 grams of sugar and 92 calories per glass.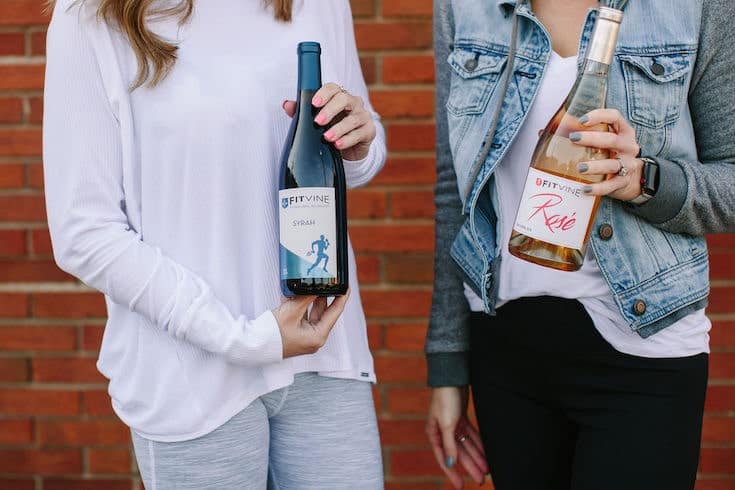 Our Favorite FitVine Wines
I'd say our favorites are the Syrah, Rose', and Pinot Grigio. Our red wine friend loves their Holiday Red.
The only one we know we'd skip is the Chardonnay. It's not for us, but we also had another friend try it just to make sure. She wasn't crazy about it either.
The Sauvignon Blanc is somewhere in the middle of the road for us. We love a strong grapefruit flavor, and FitVine's packs a little bit of that grapefruit which we love.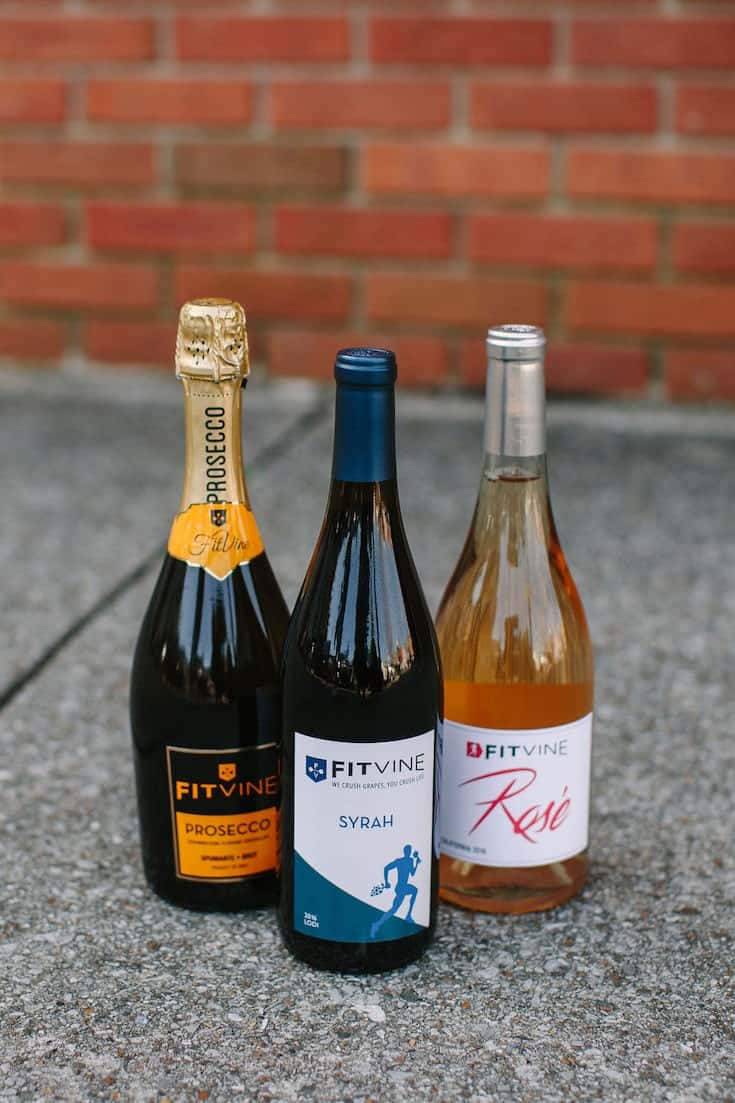 How much does a bottle of FitVine Wine cost?
Most of them are between $15 and $20.
Where Can I Buy FitVine Wine?
While we've had some luck finding them locally, we typically have to order online in order to get the specific varieties we want. They do offer to ship by the bottle or by the case though!
Looking for a wine club? Check out Winc Wine!
Have you tried FitVine Wines before? What was your favorite?