Rastelli's Steak Review | What We Love About Their Meat
This post may contain affiliate links. All opinions shared are my own. As an Amazon Associate I earn from qualifying purchases. Click to view our full disclosure.
We tried Rastelli's home delivery butcher service and received the juiciest sirloins! They make choosing high-quality meat and seafood super easy, and we love that it's delivered to your door!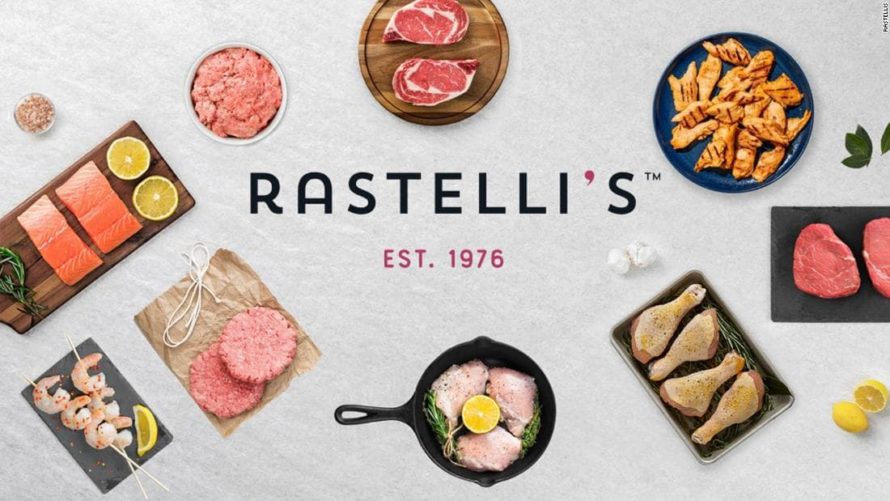 My mom and I were given 6 sirloins from Rastelli's in order to do this review. With that said, all of the opinions below are our own and are not biased.
What is Rastelli's?
Rastelli's is a top-quality brand that started in New Jersey in 1976 as a family butcher business, and now they've expanded into home delivery!
All of their meat and seafood is responsibly raised, antibiotic-free, and hormone-free, and seafood is wild-caught.
Is Rastelli's good?
We really enjoyed the convenience of ordering online, and their website is very user-friendly. The most important thing is, we also loved how Rastelli's steaks tasted, and the price was fair for the portion size and amount we received.
Is Rastelli's beef grass fed?
Yes, their organic beef is 100% grass-fed and finished. Their beef products are also antibiotic, steroid, and hormone-free. (This information all found on their website).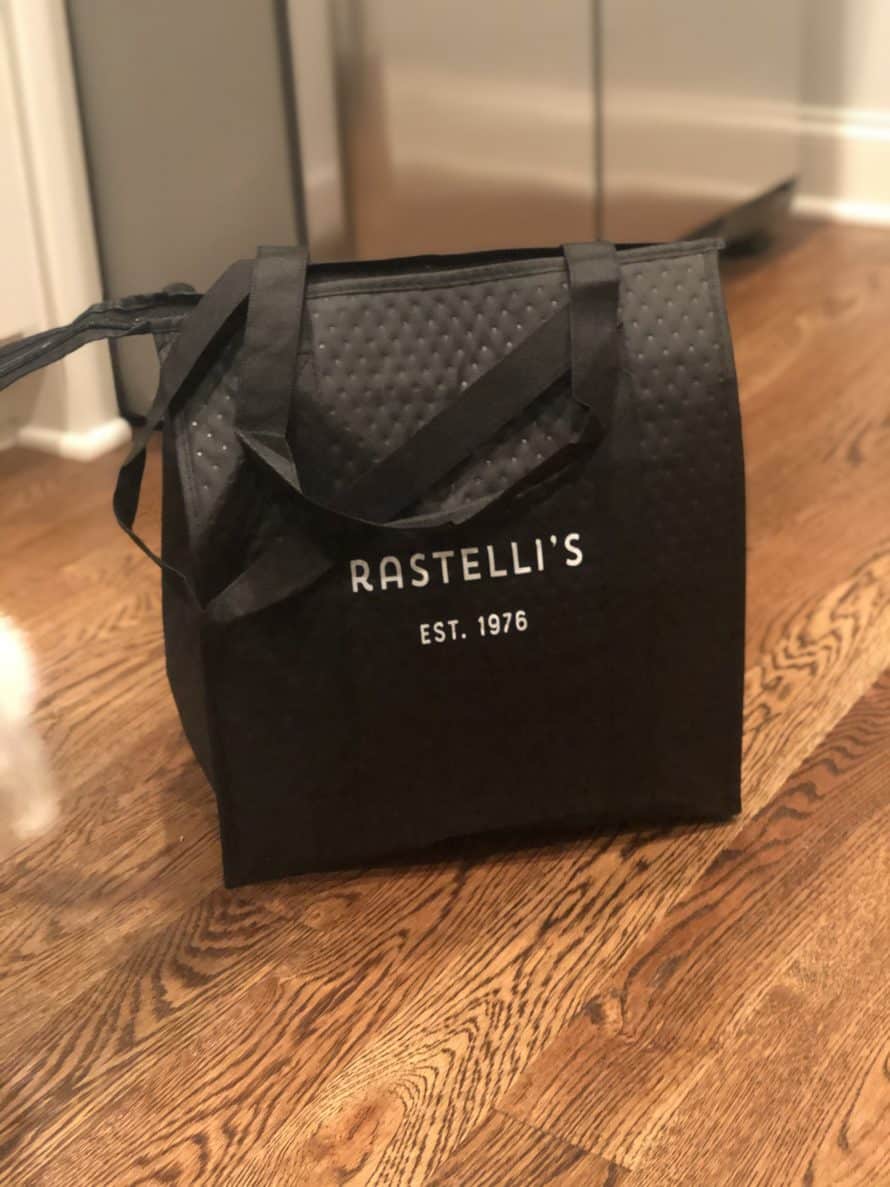 How it Works
The first step is to select what meat, seafood, or curated box you'd like on their website!
Then, you'll just also want to select if this is a one-time purchase, or if you'd like the subscription service.
You can also get free shipping when you order $200 or more. The meat and seafood can last up to a year in the freezer — so it's a great way to stock up and save the shipping cost as well!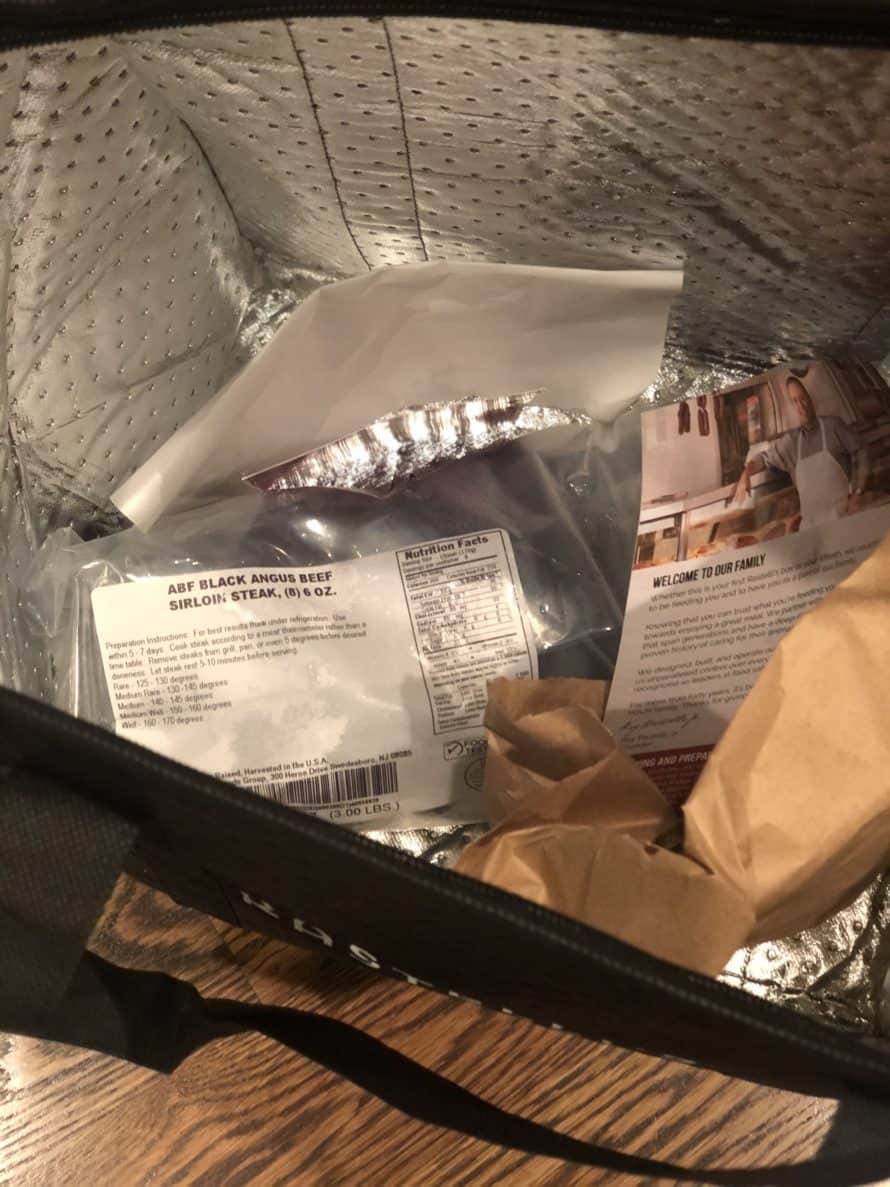 Getting Rastelli's Delivered
Then, you just have to sit back and wait for your order to come! They ship multiple times a week and the shipping is pretty fast (2-3 days typically)!
We received an email with tracking, and our sirloins came packaged on dry ice in a nice freezer-type bag. The dry-ice was evaporated by the time I opened the box (Thanks to Tennessee's hot August temps), but the meat was still frozen.
Of course – if you see dry-ice in your box – dispose of it properly or wait for it to dissolve….that's nothing you want to touch with your bare hands!
What are the best methods for thawing my products?
Our sirloins were frozen and we really only wanted two of the six that first night. Each steak was individually wrapped so it was super easy to put two in the refrigerator to let it thaw overnight.
If you're in a hurry, you can also place the individually wrapped product in cold or warm water for 30-45 minutes.
Also, Rastelli's doesn't recommend thawing them in the microwave because it can make the meat or seafood lose some of its natural juices.
How long do my products last in the fridge once thawed?
While the frozen products can last up to a year in the freezer, the thawed meat lasts about 5-7 days in the refrigerator. Seafood products last 3 to 5 days in the refrigerator. This is typical for any meat or seafood – not just Rastelli's.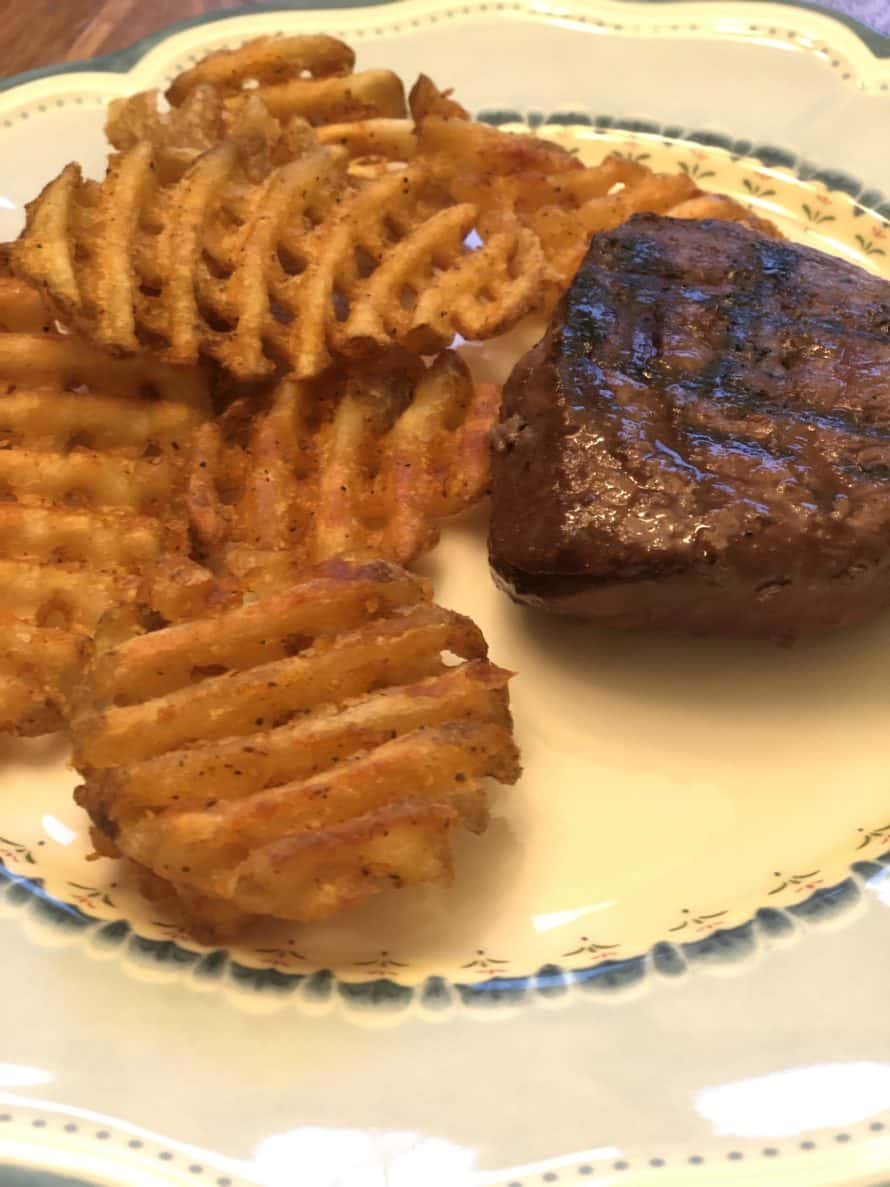 Grilling Experience & Taste
My grandmother uses another meat delivery service, and we've gotten burgers from her in the past. They were a nightmare to grill!
Rastelli's was the complete opposite — SO easy to grill, and they tasted absolutely delicious!!
We wanted to get a true sense of how the meat tasted and how tender it was so we did minimal seasoning and didn't marinate the first two.
Even with just throwing them on the grill, they tasted like something you'd get at a nicer restaurant!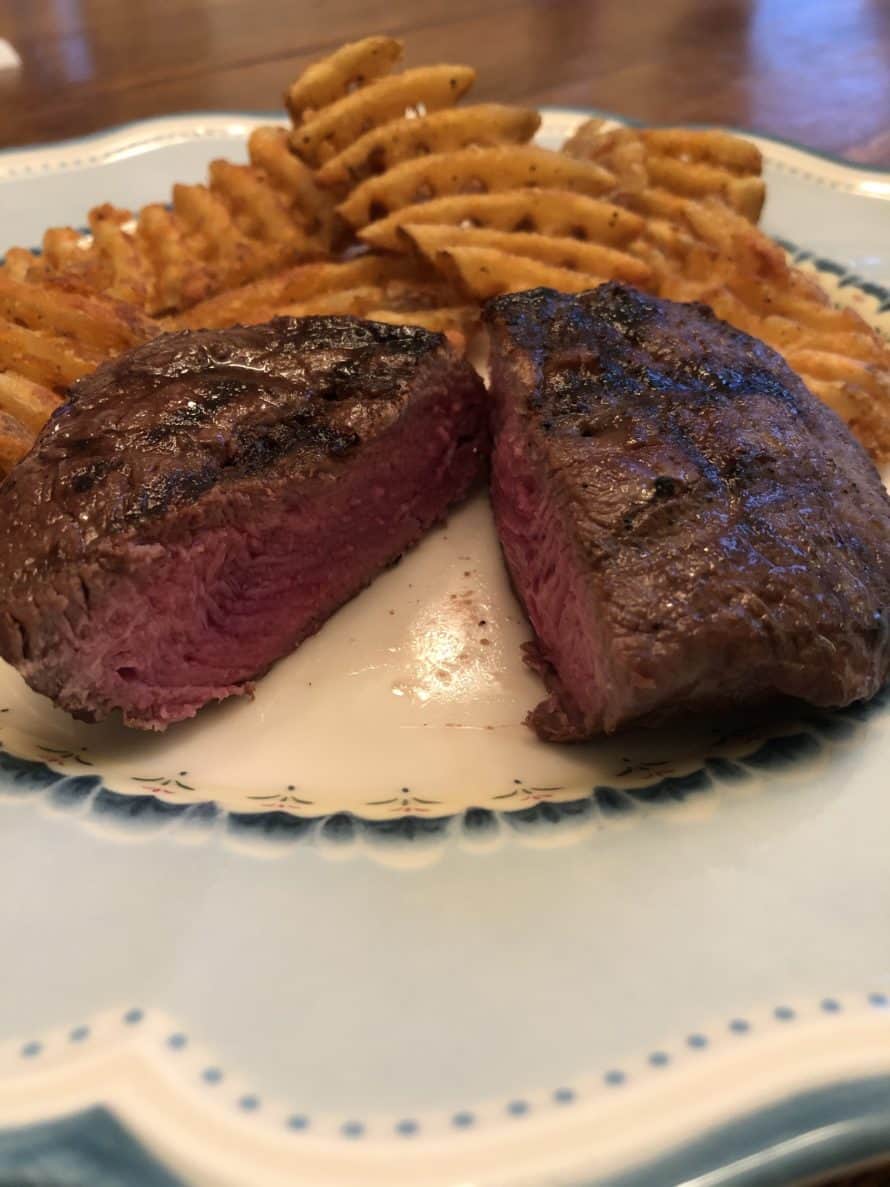 We grilled them to be a medium-rare level, and they were perfect! Obviously, you could grill them less or more time to get your perfect level of done-ness.
Also, we loved pairing the sirloin with some baked fries! This made the meal feel indulgent while still sticking to our
meal plan
for the week!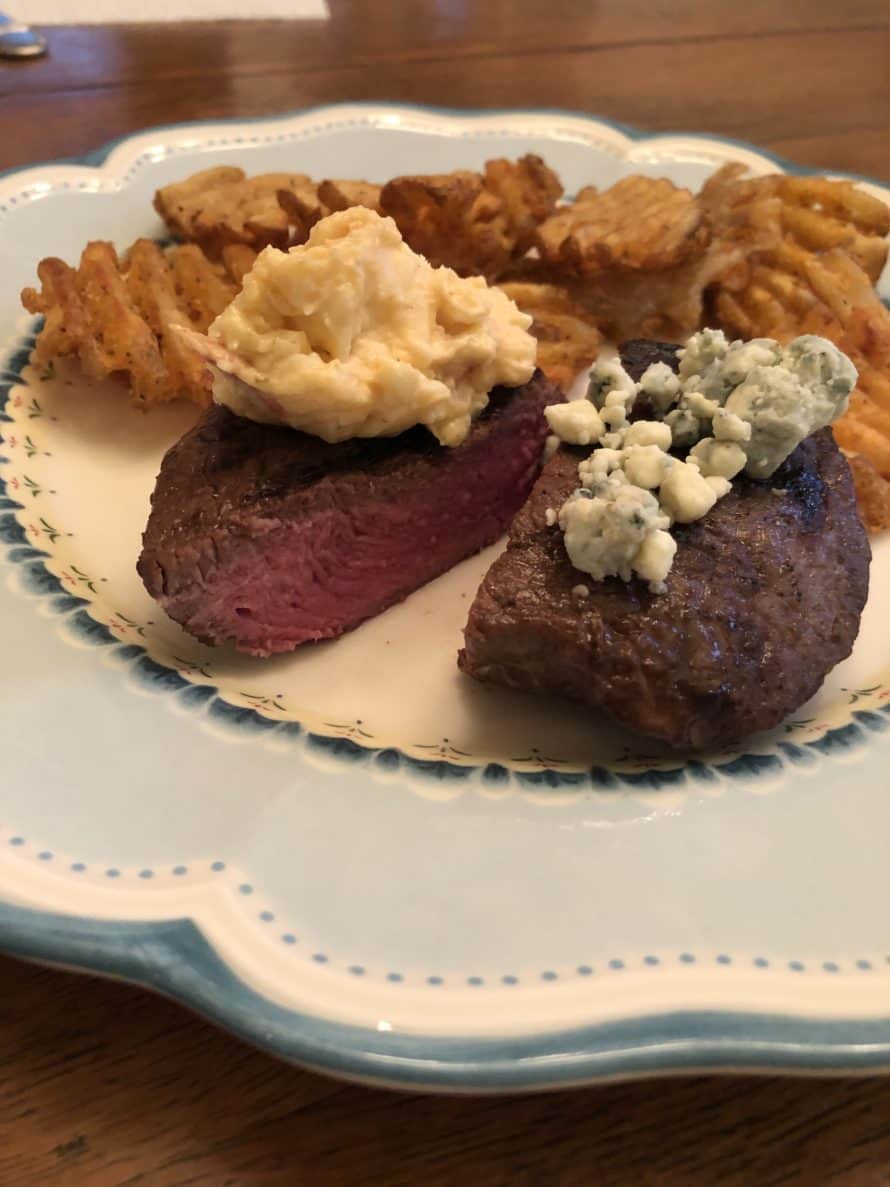 Rastelli Coupons
While we found the Rastelli prices to be competitive with the market, we know it can be a lot to stock up on at once.
They offer coupons sometimes on their website, and you can also try the codes SAVE10 or WELCOME10 for 10% off your first order!
Final Thoughts
The Rastelli's sirloins were convenient, easy to grill, and so delicious! We will definitely order from them again!
We also really love this service for anyone following a low carb or keto diet! The meal prep with each diet can be tough to maintain for busy people, and this service would make it easier!