Vital Proteins Matcha Collagen – Would I Buy It Again?
This post may contain affiliate links. All opinions shared are my own. As an Amazon Associate I earn from qualifying purchases. Click to view our full disclosure.
We fell in love with Vital Proteins a couple of years ago with their original collagen peptides. It really has helped our joints and skin! So when they announced the Vital Proteins Matcha Collagen line we were so excited!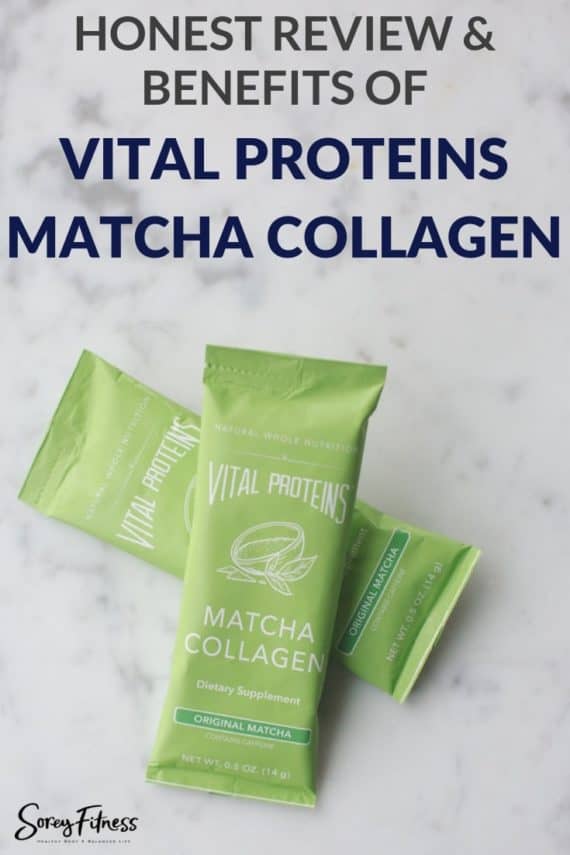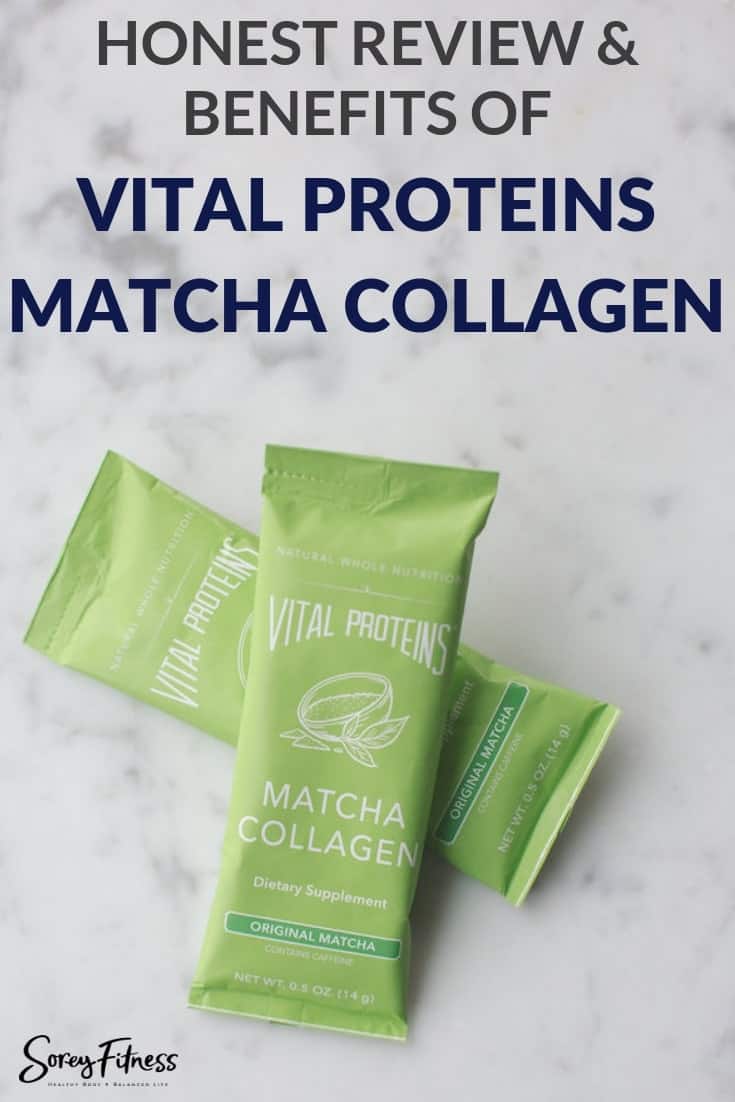 Right now they have two flavors: original and also Peach. We've only tried the original, but we really like its flavor.
Vital Proteins Matcha Collagen Review
Vital Proteins mixed their high-quality collagen with Japanese matcha green tea to create this powerful packet!!
We'll dig into the benefits of both collagen and matcha below, but here's a little recap of why we drink it!
Vital Proteins collagen is easily digested and absorbed by the body. This means you're actually getting the benefits versus it just going through the digestive tract. You can learn all about their collagen peptides here!
Now, they've added Matcha!
Matcha contains 137 times the amount of antioxidants as green teas!
So instead of having to drink a ton of green tea to see its benefits, people have turned to matcha!
While matcha contains caffeine, it offers more of a calm, steady energy versus an energy high and crash after.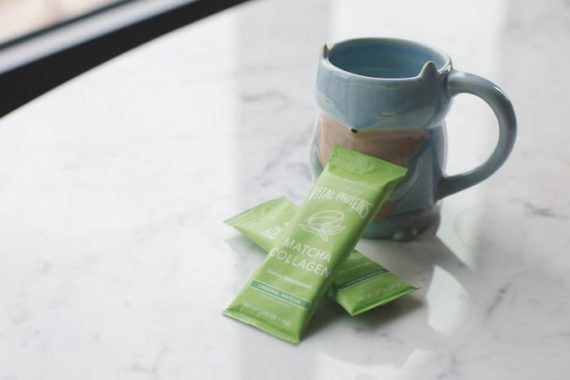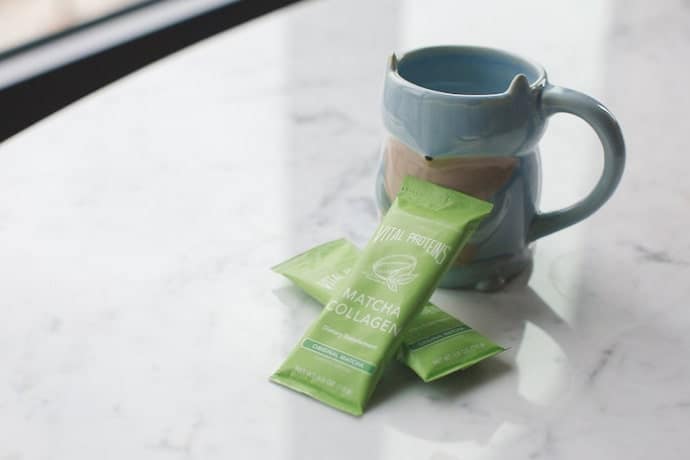 Vital Proteins' Matcha Collagen mixes both of these powerhouses into one convenient packet or scoop!
It offers 10 grams of protein and 20 grams of L-theanine.
What's L-theanine?
L-theanine is an antioxidant. Antioxidants can help with aging well, fighting free radicals, and even defending against certain viruses.
Vital Proteins Matcha Collagen Ingredients
We love that the ingredient list is short, sweet and high-quality!
The original flavor contains: Bovine Hide Collagen Peptides, Matcha, Coconut Water Powder
Does it contain caffeine?
Yes. Matcha contains about 60 mgs of caffeine per cup.
How do you use Vital Proteins' Matcha Collagen?
While it's not as versatile as the original Vital Proteins collagen peptides, you can use it in a lot of the same ways.
Mix into water, almond milk, or coconut milk
Top or mix into a dessert that call for matcha powder
Our favorite? Adding it to smoothies for an extra protein & antioxidant boost!
Does it have a taste?
Unlike their Collagen Peptides that are tasteless, the matcha collagen has a flavor.
It's mild and not overly sweet like some sweetened Matcha-products.
I don't really taste it in my shakes, but you would taste it in a latte.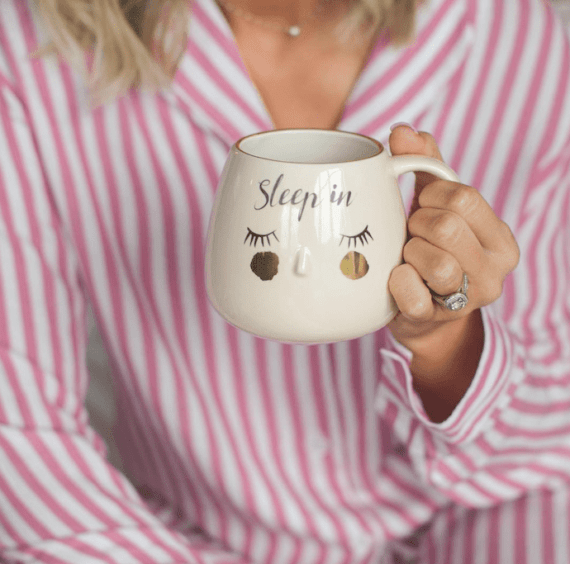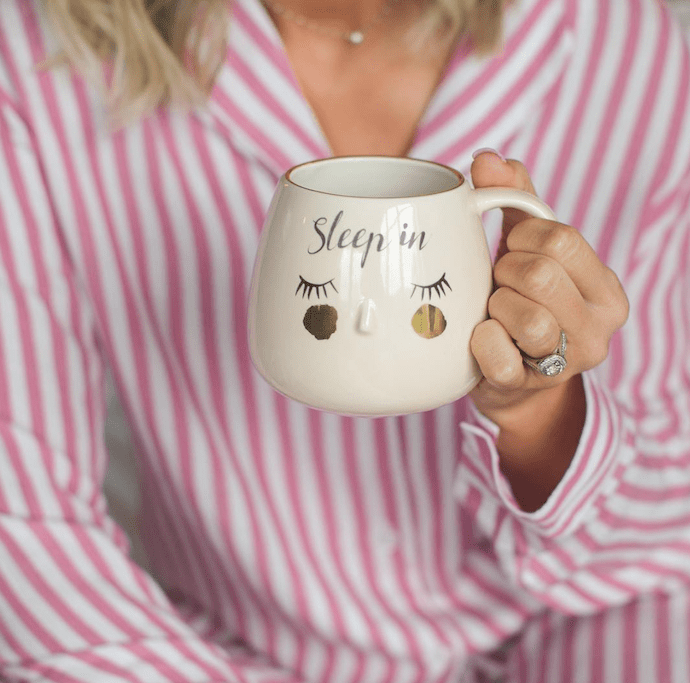 Vital Proteins Matcha Collagen Benefits
Matcha can help you:
Have Glowing Skin
Feel Relaxed & Focused
Improve Your Memory
Boost Your Metabolism & Burn Fat
Boost Your Immune System
Possibly Slow the Aging Process,
Collagen can help your:
joint & cartilage
hair
skin
nails
Is it Whole 30 Approved?
Yes! It's free of dairy, soy, gluten, added sugars and artificial flavors
Pricing & Packaging Details
You can choose to get Vital Protein Matcha Collagen Packets or a container with a scoop.
It's offered in a plain flavor and peach.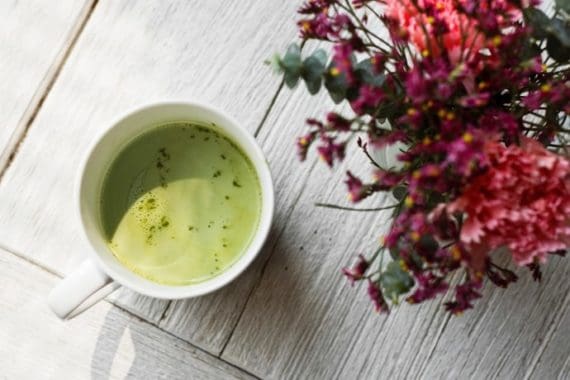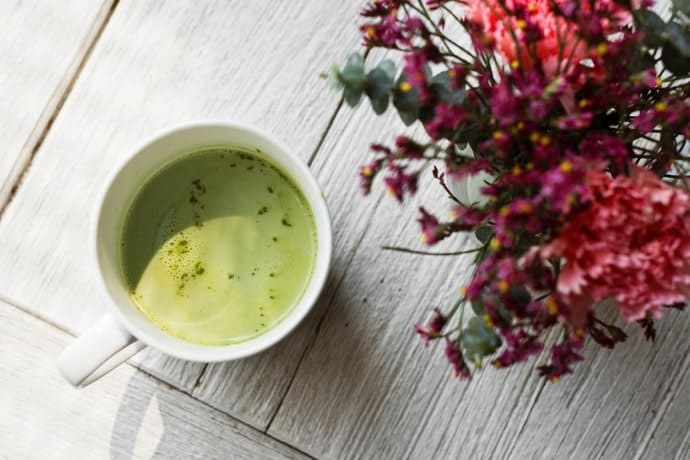 Vital Proteins Matcha Collagen Recipe
What you'll need
2 teaspoons honey (optional)
½ teaspoon pure vanilla
1 cup water (Warm)
3/4 cup unsweetened cashew, coconut or almond milk
How to Make
Sift matcha powder into high speed blender.
Add in your other ingredients
Blend for about 60 seconds to make frothy.
Drink up!
Would I Buy It Again?
Absolutely! It's super easy to mix into a drink or smoothie, and the benefits are too good not to keep drinking it!
You may also like their Collagen Water or Beauty Greens Collagen!