The winners [in business] will be those who use technology to their best advantage, integrating campaigns cleverly in social spaces to bring the idea to life.  — BusinessWeek
Do you remember when Entertainment Books, Zagat guides, sites like CitySearch were huge? What made these products so popular were their ability to bring people closer with authentic reviews from people like me and you. The coupons and promotional codes also offered an incentive to keep using the product. Now, all of these products are being replaced by something much, much larger. Are you or your business ready for it?
According to the research, 53% of SMBs reported using at least some form of social in their marketing mix. —DMNews.com
Remember, a company's ability to adapt and think strategically set its apart from the others. Just because social marketing is something new for your business does not mean it is wrong, frivolous, or unprofessional. It means you are taking action to better your company and see it into the future!
Connect with me via email soreykalee@yahoo.com or tweet me @kaleesorey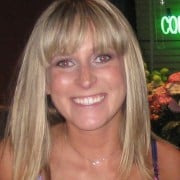 Great opportunity to share limited time specials and deals
Reach unlimited potential customers
Create product buzz among targeted potential customers
Why choose me?
I graduated Magna Cum Laude with a Bachelors Degree of Business Administration & Marketing from Belmont University.
I literally paid for my junior and senior year using social media (Facebook & Twitter) and a website–that's approximately $30,000!
I have 5 years promotional experience in Nashville, TN.
I am constantly learning about new ways to reach people and products they will love!
What do I do?
Blog Product Reviews & Giveaways
Send short  140 or less character messages to your followers
Create more, positive Google search results through Twitter updates
Share spur of the moment specials and deals
Utilize social media through updates such as business hours, specials,  and promotional codes.
Promote and manage social media contests
Create, manage, and reward potential customer programs through aps like ScoutMob & FourSquare.
Connect with customers on a personal level
Refer customers to customer service if a problem arises
Connect with me via email soreykalee@yahoo.com or tweet me @kaleesorey 
Don't hesitate! I am happy to do a consultation with you and your business, and we can create a marketing budget together.