Honest P90X Recovery Drink Review in 2021
This post may contain affiliate links. All opinions shared are my own. As an Amazon Associate I earn from qualifying purchases. Click to view our full disclosure.
The P90X Recovery Drink is better than ever; it contains less calories and more protein! Now marketed as Beachbody Recover, this after workout supplement helps with exercise-induced muscle soreness and supports muscle growth!*
What is the P90X Recovery Drink?
The original P90X Recovery Drink contained simple carbohydrates & fast digesting protein to help with muscle soreness. While this was beneficial, it was about like drinking a Gatorade and whey protein mix.
A few years ago, Beachbody stopped selling the original formula and created a new post-workout supplement called Recover. This supplement has whey protein, pea protein, micellar casein, Quercetin (branch chain aminos; BCAAs) in its muscle recovery blend. It also tastes amazing, and it comes in orange and chocolate. You can see the full nutritional label here.
They also have a plant-based version, but we've only tried the original whey version in both flavors.
Beachbody's Recover has functional ingredients that been
scientifically shown
to help speed muscle recovery, reduce exercise-induced muscle soreness, and improve muscle strength recovery.*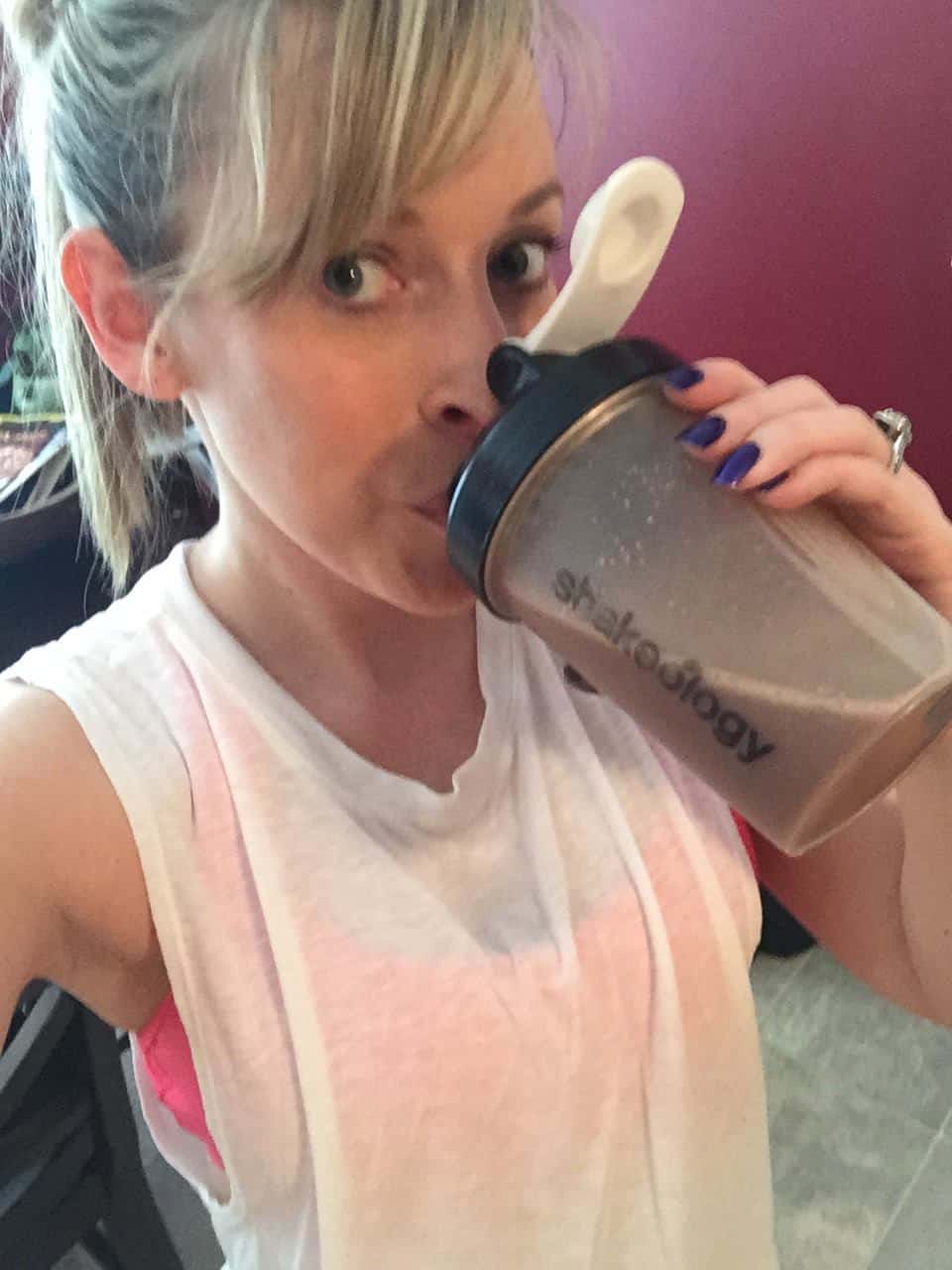 How Does The P90X Recovery Drink Taste?
Both flavors of Beachbody's Recover taste great! I love the orange, but my mom prefers the chocolate. If you've tried Shakeology before, we prefer the taste of Recover compared, but Shakeology is a whole other supplement focused on probiotics and superfoods.
When should I drink Beachbody's Recover?
After your workout, your muscles are depleted of nutrients. During the post-exercise muscle protein synthesis response, it's important to fuel your body again. Therefore, it's best to drink Recover right after your workout to provide it with the BCCAs it needs for muscle recovery.
What can I mix with Beachbody Recovery?
You can mix in fruit juice, coconut water, or even just water into your Recover drink.
What does Beachbody Recover count as?
Beachbody's Recover does not count on the 21 Day Fix or the Ultimate Portion Fix. You literally don't count it as any container. It's also encouraged on 80 Day Obsession's Timed Nutrition Meal Plan.
What is the difference between Shakeology and Recover?
Shakeology is designed to be a meal replacement and is very rich in nutrients and digestive enzymes. In contrast, Recover is designed to be consumed directly after your workout to help with muscle recovery.
Along with the P90X Recovery drink, we also use Energize before our workout and Bevvy to curb our cravings! You can also use this recovery drink with other workouts!
You may also like our P90X review!