B4 LIIFT4 – Early Access to Joel Freeman's New Workout
This post may contain affiliate links. All opinions shared are my own. As an Amazon Associate I earn from qualifying purchases. Click to view our full disclosure.
Joel Freeman's new workout LIIFT4 looks amazing! We're so excited for early access, and the new prep schedule Joel just announced called B4 LIIFT4 or B4L4.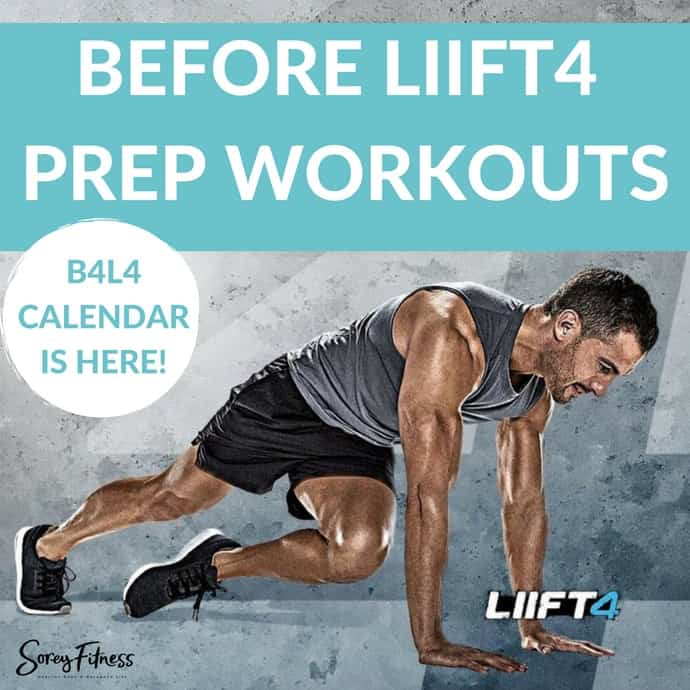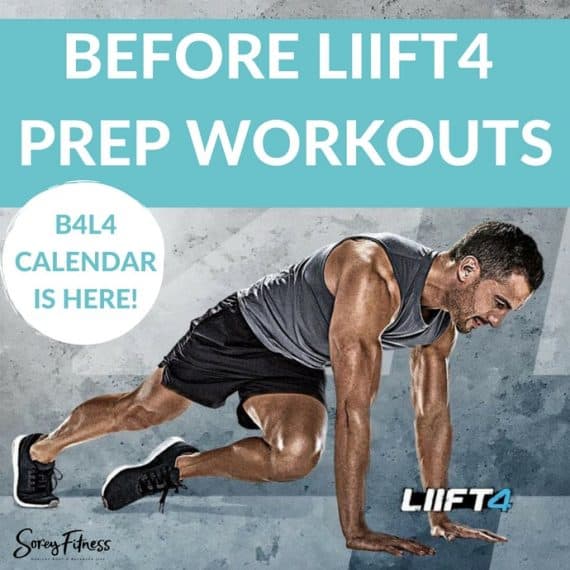 Order Early Access to LIIFT4 Here
What is LIIFT 4?
LIIFT4 is a Joel Freeman's new workout available on Beachbody on Demand when you buy early access. The program is designed to give you max results in 8 weeks while working out 4x a week! The workouts are 30-40 minutes and focus on strength training and HIITs.
What is B4 LIIFT4?
B4 LIIFT4 are workouts to help you get familiar with the pacing of LIIFT4.
They're a bit shorter at 20 minutes, and they shouldn't reflect the results you'll get with the normal LIIFT4 workouts coming in July.
These workouts are only available to Beachbody on Demand members who buy VIP Early Access to LIIFT.
How do I get the B4 LIIFT4 Workouts?
Once you've ordered VIP Early Access, you'll get immediate access to four new BONUS workouts plus all LIIFT4 digital program materials (Calendar, Weight Progression Tracker, and Program and Nutrition Guide).
B4 LIIFT4 Calendar
Joel created a B4L4 Hybrid calendar that we'll be using 6/11 – 7/15.
It'll also help you build up to the "real" LIIFT4 workouts!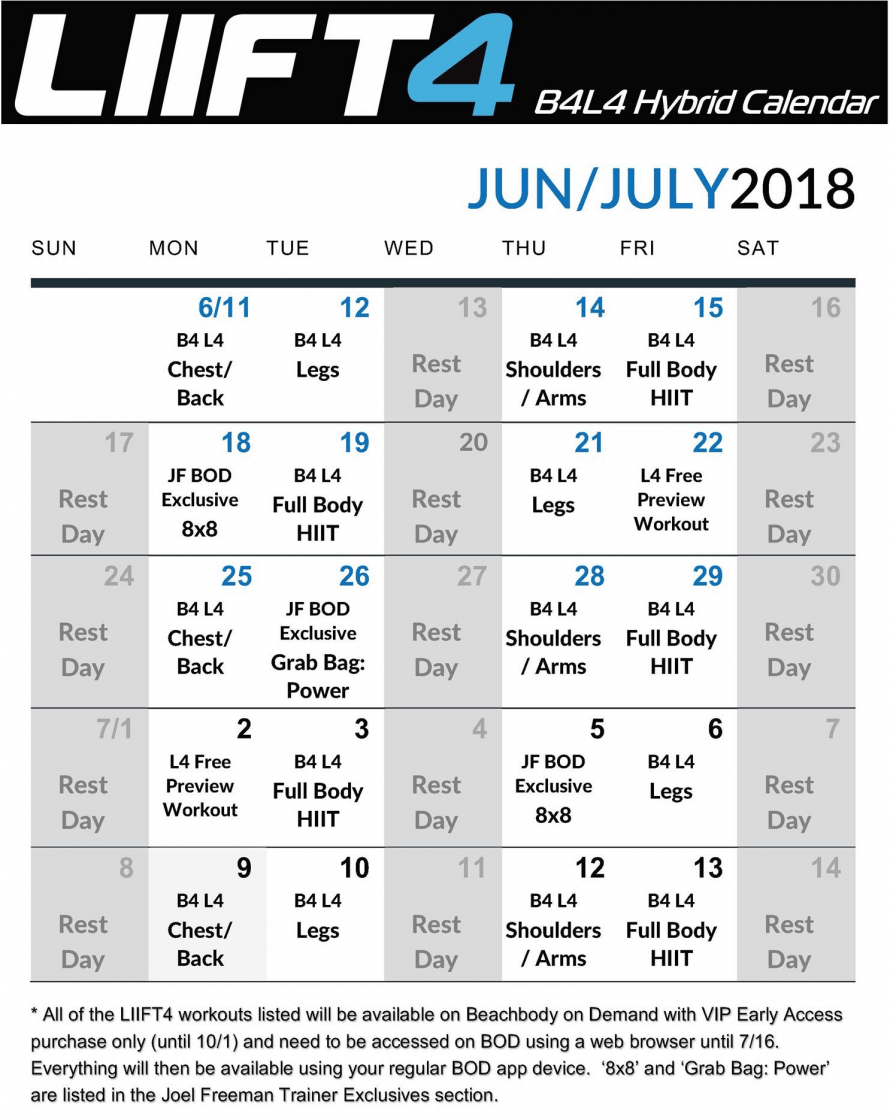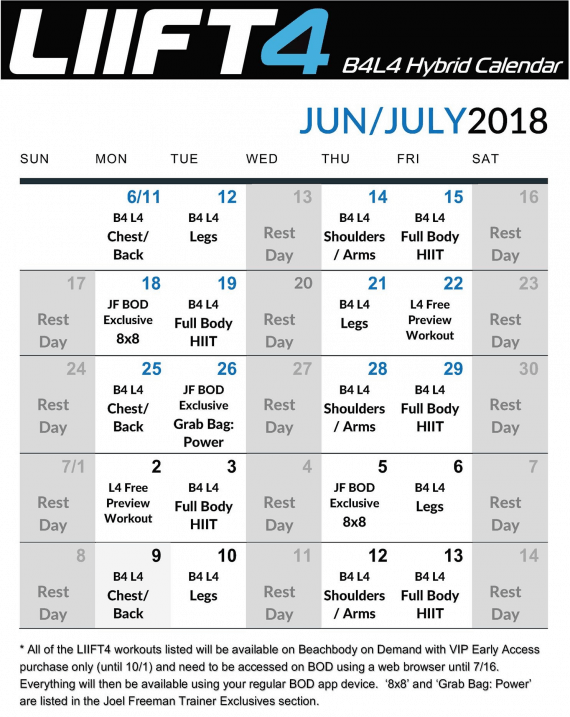 Rest Days
On the rest days, Joel suggests doing a shorter cardio workout like Core de Force MMA Speed or MMA Shred.
Meal Plan
When you order VIP Early Access, you'll also receive access to the LIIFT4 meal plan that can be used during the B4L4 Hybrid Calendar.
You can view our sample LIIFT4 Meal plan here!
Where are the Workouts?
The Free Preview and B4 LIIFT4 workouts will not be available on the Beachbody On Demand iOS and Android app and OTT devices, until 7/16. You can access the workout via any web browser on computer, tablet or smart phone until then.
What to Expect from LIIFT4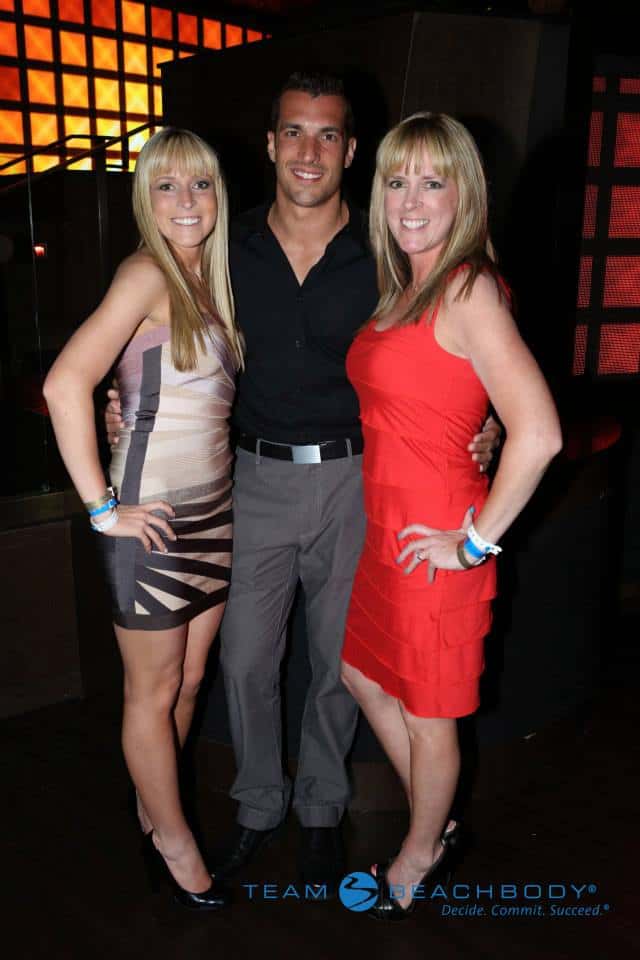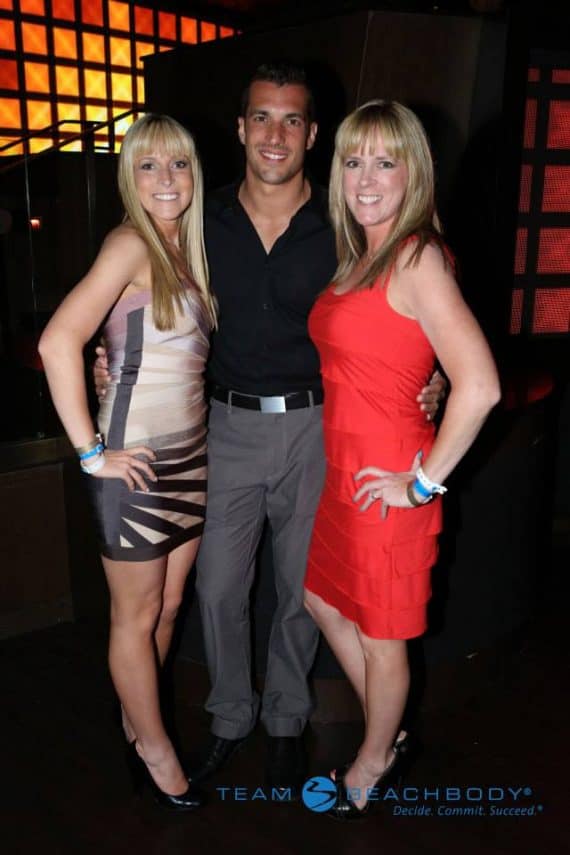 Exclusive Coach Test Group
Beachbody coaches (new and old) that buy LIIFT4 VIP Early Access will receive access to the Exclusive Coach Test Group hosted with Joel Freeman himself!!
This group will start 7/16 with the LIIFT4 workouts, and he'll be sharing tips and insights on LIIFT4.
If you're considering becoming a Beachbody coach because of the test group and have questions – email us: Thegirls@soreyfitness.com We're happy to help, and we are the leaders of an Elite Beachbody Team.
What's Beachbody on Demand?
Beachbody on Demand is Beachbody's streaming servicing where you can try hundreds of workouts! You can learn more about Beachbody on Demand here.
Will you be using the B4L4 calendar?
Still have questions? Let us know using the form below!