Must Have Christmas Decorations on Amazon
This post may contain affiliate links. All opinions shared are my own. As an Amazon Associate I earn from qualifying purchases. Click to view our full disclosure.
I love this time of year! It's so much fun to get the house looking cozy and ready for Santa! One of my decorating hacks on a budget is Amazon Prime! These are my must-have Christmas Decorations on Amazon for 2018, and I hope they are just perfect for your home, too!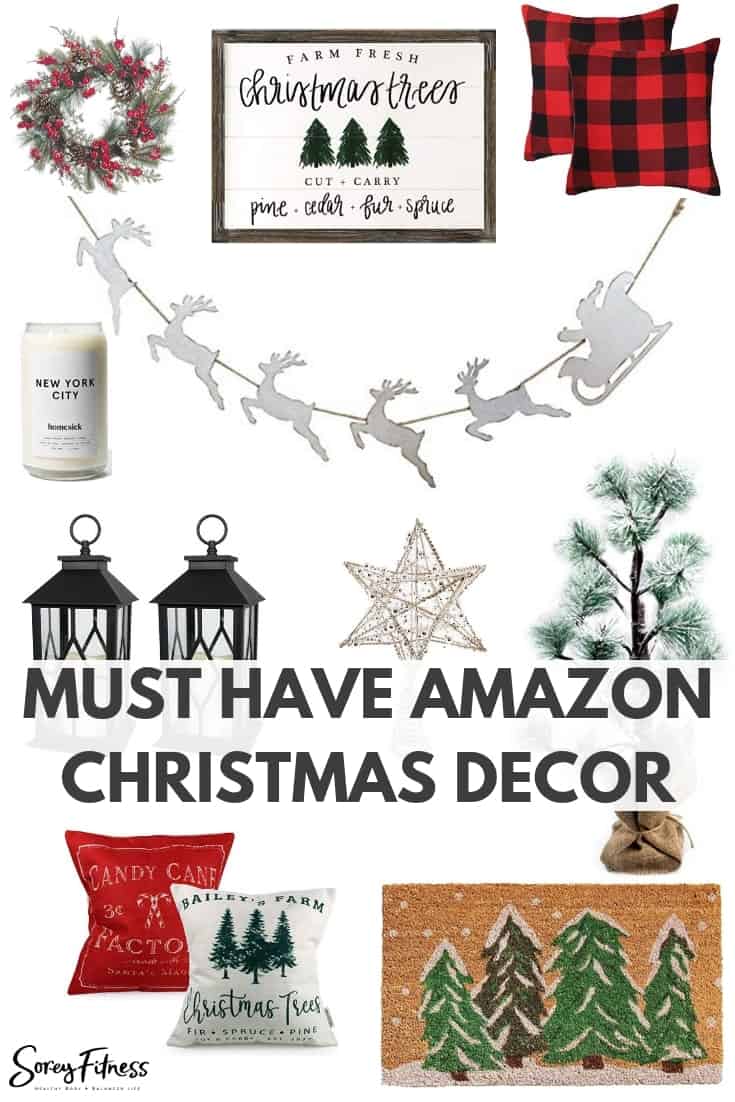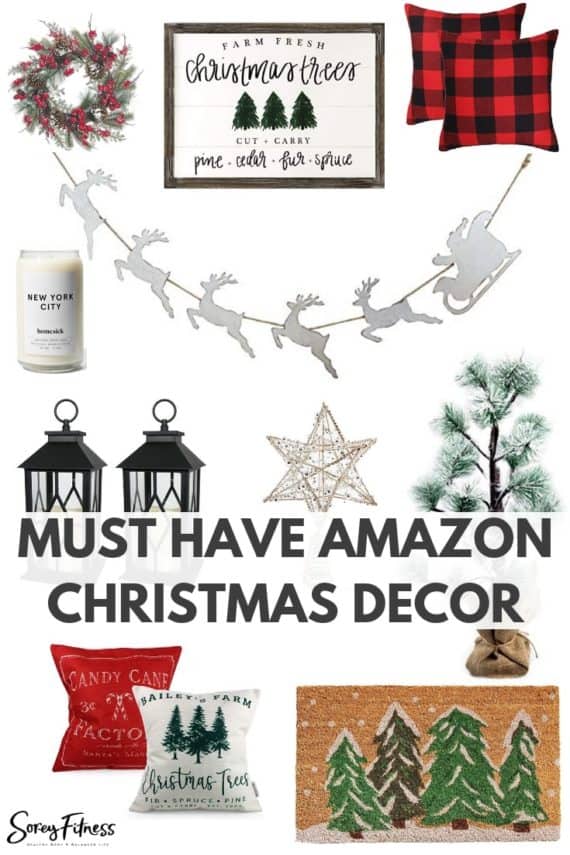 We chose only our favorite Christmas decor pieces in this roundup! The best part? All of them are Prime & had great reviews, too!
Indoor Christmas Decorations on Amazon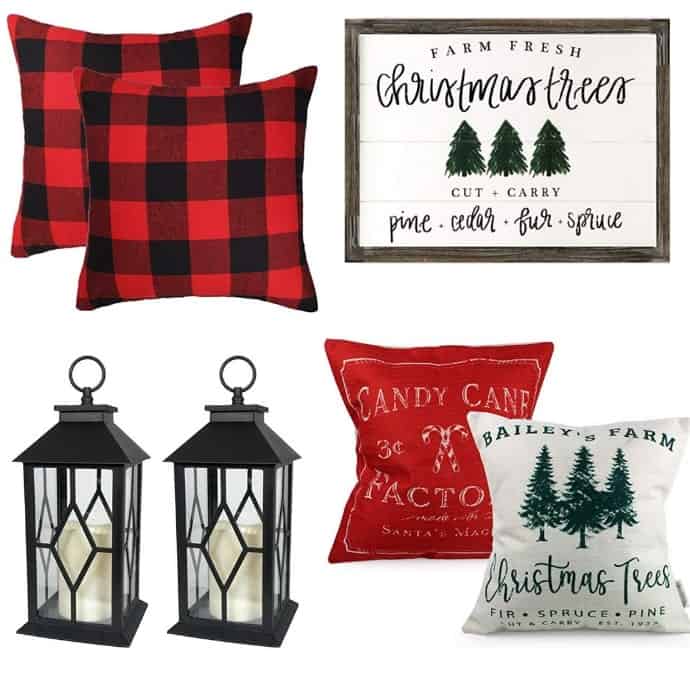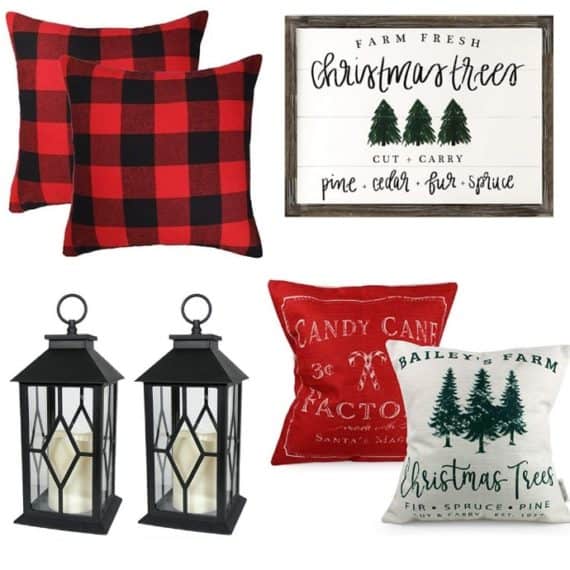 Pillows are a great and pretty inexpensive way to spruce up a room for Christmas!
I love to find a good pillow insert, and then buy cheaper pillow covers that way I can mix it up often!
Candy Cane & Bailey's Farm Christmas Pillows
Red and Black Buffalo Check Plaid Throw Pillows
One of my favorite places to decorate is our mantle. I love how simple and classic the Christmas tree sign and lanterns are!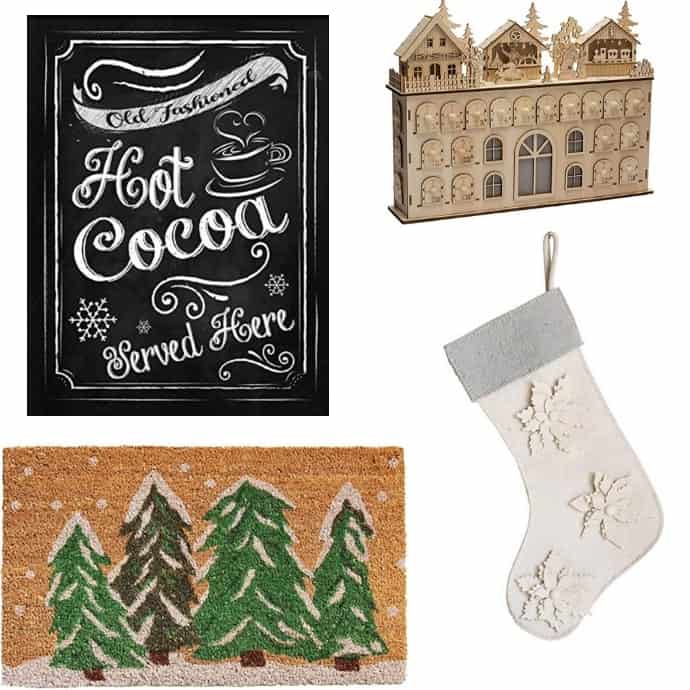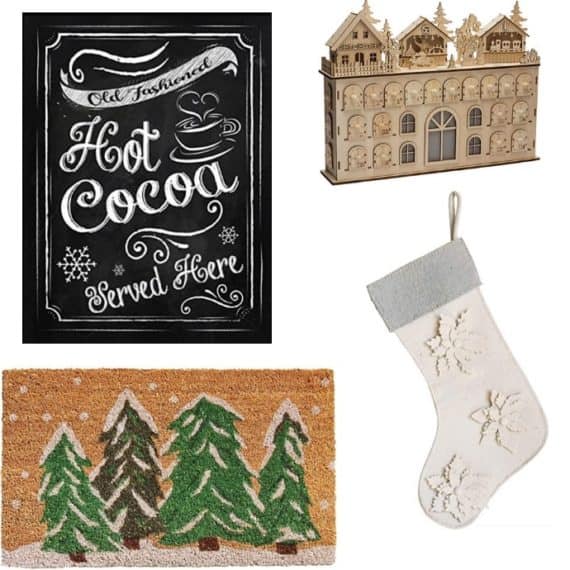 Our floor plan also opens up to the kitchen, and this cocoa sign is perfect! It ties into the holiday decor without being cheesy.
I love my red and green, but it's also fun to mix in other colors! It helps me from getting tired of my decorations too.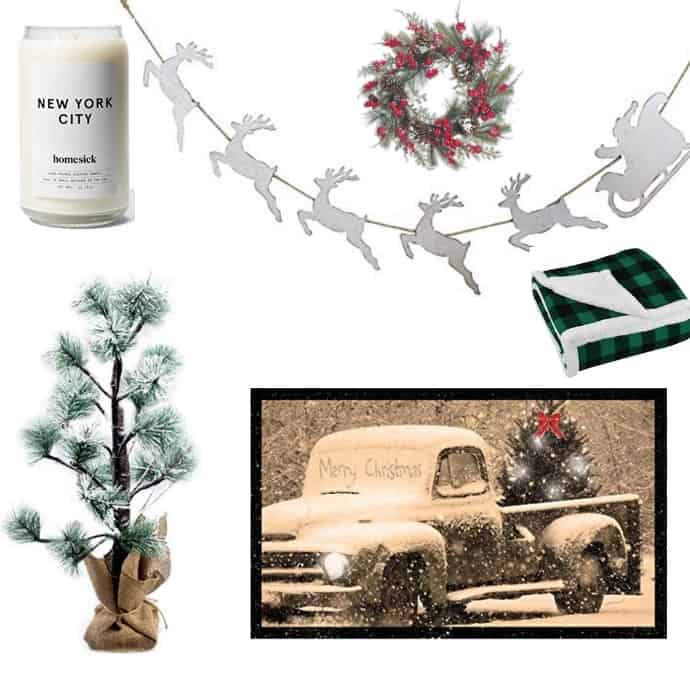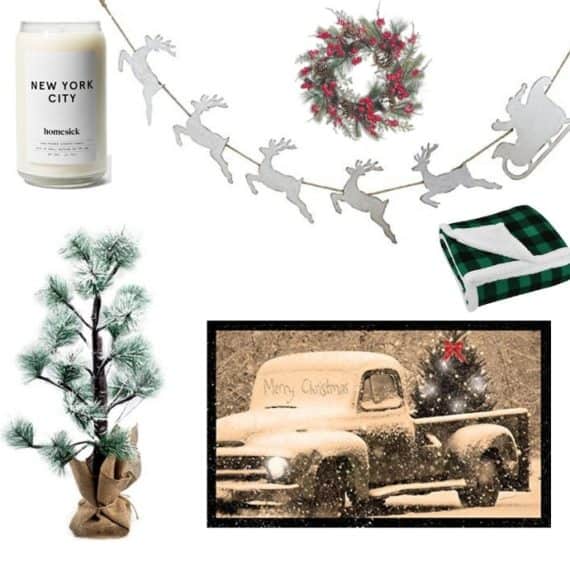 I'm kind of obsessed with these Homesick candles. I just love the idea of having a smell like home, and even if you're not home for the holidays – we can pretend!
You also can't go wrong with a cozy blanket and snow-covered anything! I normally am not a pick-up truck kind of girl, but this was just too pretty not to include!
Tin Santa with Sleigh & Reindeer Garland
Buffalo Plaid Sherpa Throw Blanket
Merry Christmas Pick up Truck Canvas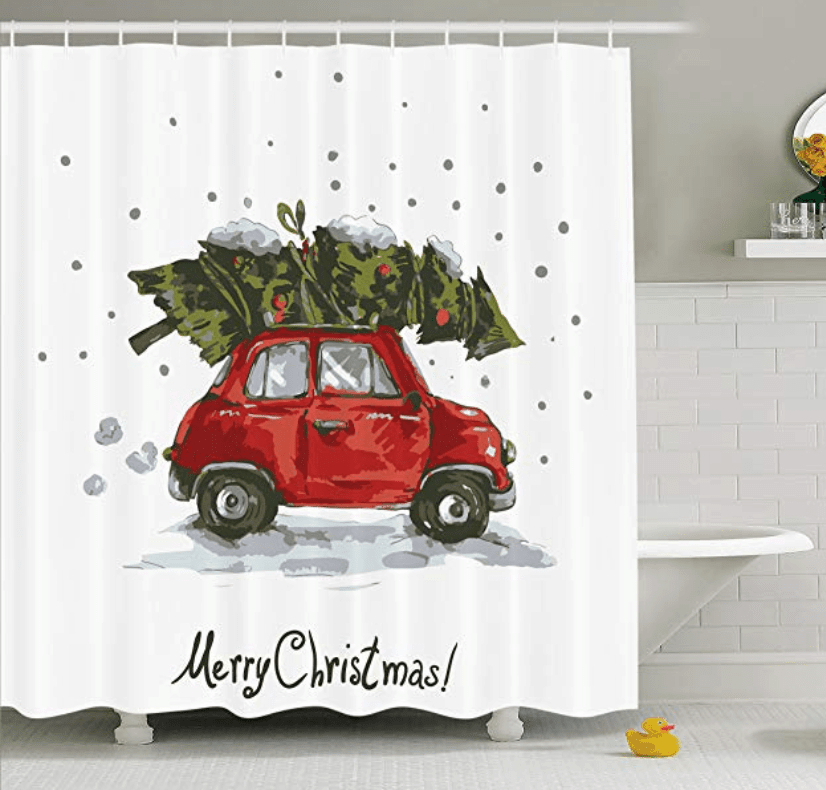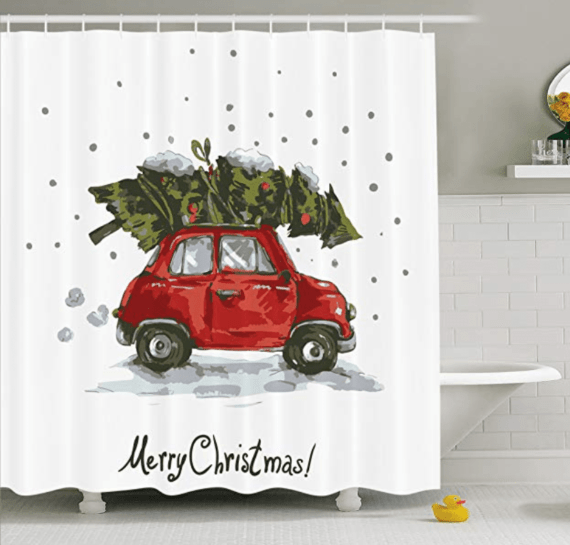 Now, I will admit – I've never decorated my bathroom for the holidays before. This was just too cute not to include! Since it's a large piece you wouldn't even need to do much else in a small space!
Merry Christmas Shower Curtain

Christmas Tree Decorations
As you may have noticed already, I love including the cooler metal colors with black and white. I love how clean and light it feels!
Flameless candles are also a must for me! I love them on our coffee table, mantle, mixed in on a cubby shelf, and the list goes on!

Outdoor Christmas Decorations on Amazon
We decorated the outside of our house once when I was little, and I just remember how much of a pain it was!
I love these simple and fun options that take no time to do!
Laser Light Projector + Remote Control
When do you put up your Christmas decorations?
Have you ever bought Christmas Decorations on Amazon?
Looking for more Christmas related posts?
Checkout our Christmas snack mixes, movies, and brunch ideas!