8 Simple Tips for Eating Healthy on Vacation
This post may contain affiliate links. All opinions shared are my own. As an Amazon Associate I earn from qualifying purchases. Click to view our full disclosure.
Eating healthy on vacation, that seems like an oxymoron even as I write that!!
But really, no worries!! For those determined souls who have come in search of the answer, I have some ideas on how to help you eat healthy while you're on your vacation.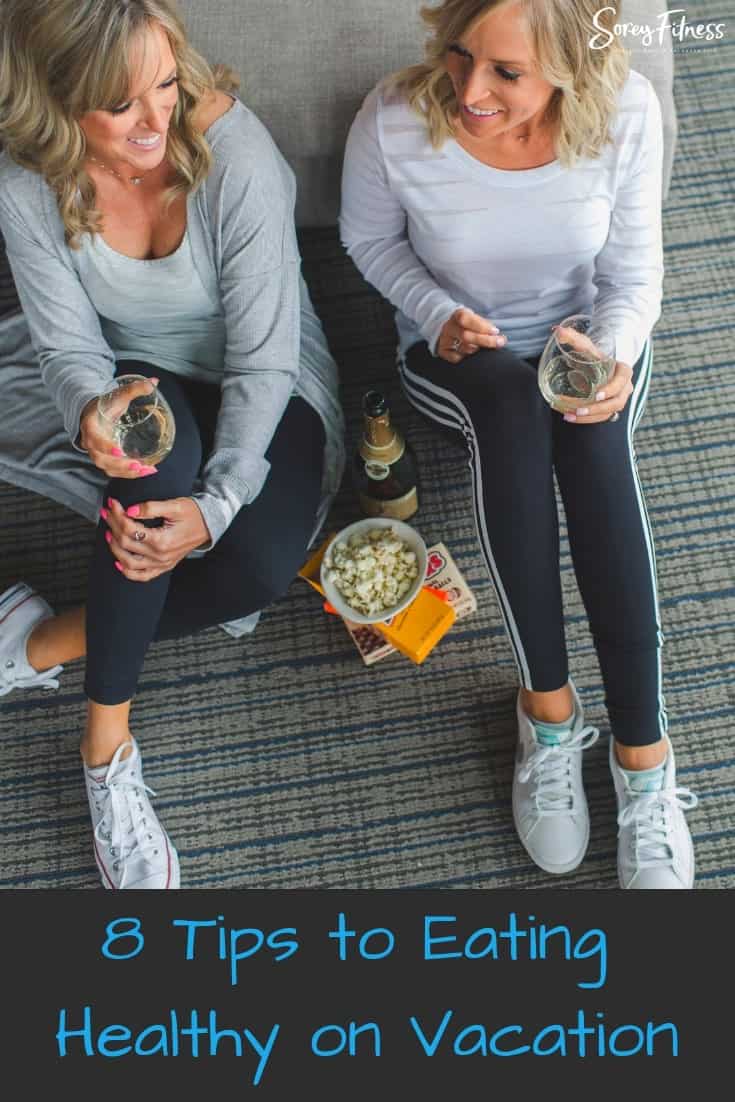 So let's start off with saying let's be realistic on setting goals on what you consider eating healthy while on vacation.
While in New York City, I'd hate for you to miss the pizza, right? While in Nashville, you can't skip hot chicken! So while I'll share a few of my favorite tips, keep in mind we are also total foodies, too!
8 Tips to Eating Healthy on Vacation
1. Plan Where You Want to Splurge
Kalee is queen of doing this for us. Before we go on vacation, she googles, asks on Facebook, researches like a little scientist to find the next best meal, and she will map up the best places to eat in the town we are visiting.
In other words, she makes our cheat meal worth it.
It's totally ok to splurge on that town's well-known cuisine. Don't miss out on having a local favorite. A few of these splurges aren't going to kill you. Like the saying goes, "One healthy meal doesn't make you healthy."
Well, a few of these type splurges on vacation aren't going to kill your overall health in just the duration of your vacation.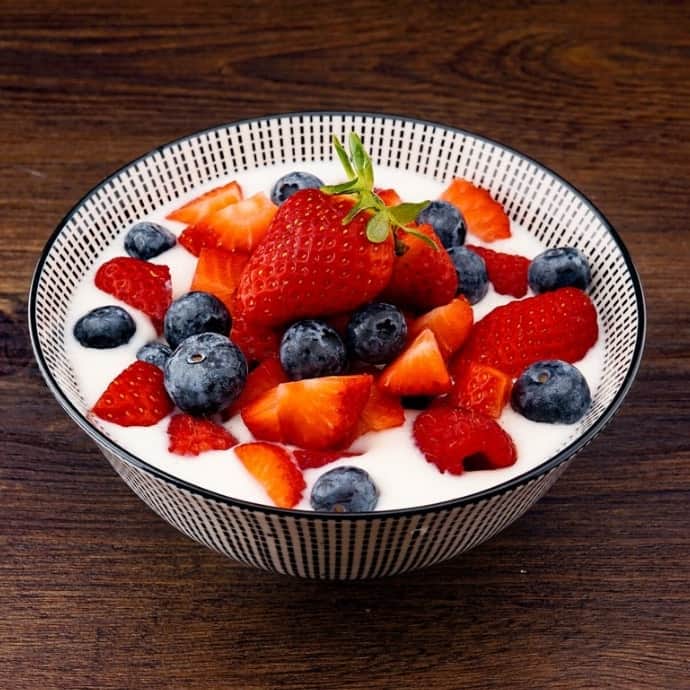 2. Eat Breakfast
Depending on where you stay, you could get a nice continental breakfast included with your stay. Stock up on the fruits here. Have some eggs for protein and maybe some oats for quick fuel.
They often have individual yogurts to grab, too. Just be careful and avoid those with a lot of added sugars. Avoid the waffles, muffins, and processed cereals, too.
3. Drink Water
It's so easy to get dehydrated while on vacation, so make sure you are drinking plenty of water. Tote a bottle around with you. This is no joke guys. The water will not only keep you full, but it fights off headaches and tiredness you get from dehydration.
Plus, on the vanity side, it keeps your skin from getting so dry which seems to be a common traveling issue for us.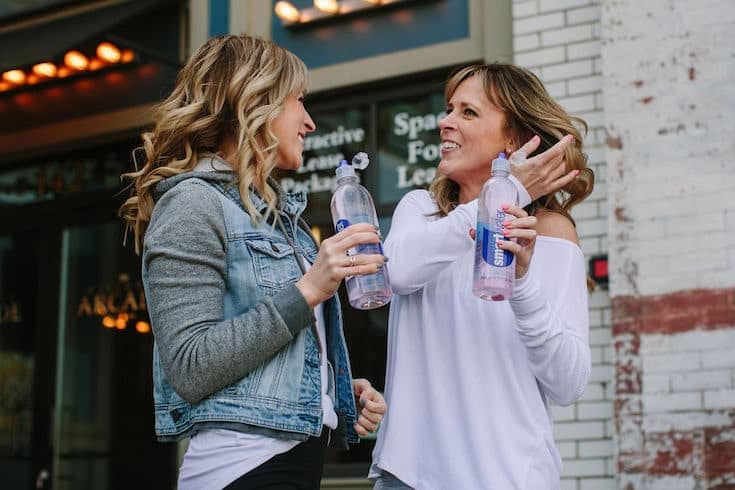 4. Enjoy the Moment and Surroundings
Taking a few moments to soak in where you are while you enjoy your meal will also help you slow down eating – which is always a healthier way to eat regardless if you're on vacation or not.
This slow pace of eating will allow your tummy to tell your head that you're full.
So, LISTEN to your head.
You don't have to eat & drink until you're sick. Enjoy the food, the drinks, the moment, and the scenic views.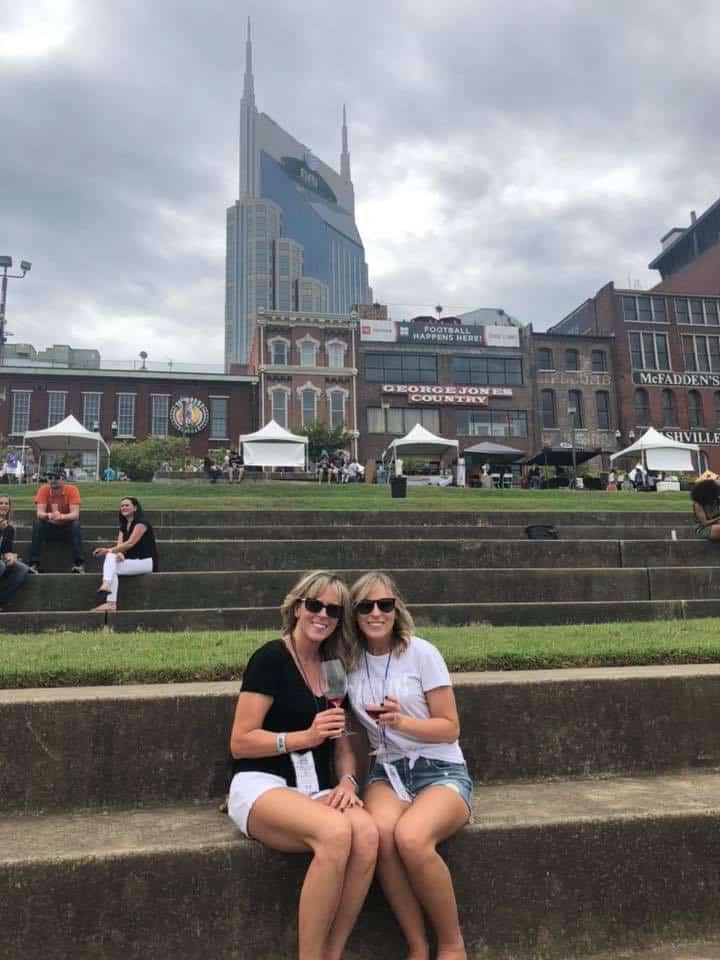 5. Keep a Healthy Mindset to Help You Eat Healthier
Realize that this is vacation; however, just because it's vacation doesn't mean it's all or nothing, baby!!
Like I mentioned in Tip #1, have a plan.
It's totally ok to splurge on a local favorite, but don't blow it on grocery store cookie or candy bar that you can have at home. Keep the treats to those special treats you can only get on vacation.
Go in with the mindset that the treats are for the "only-can-have-there" meals & treats.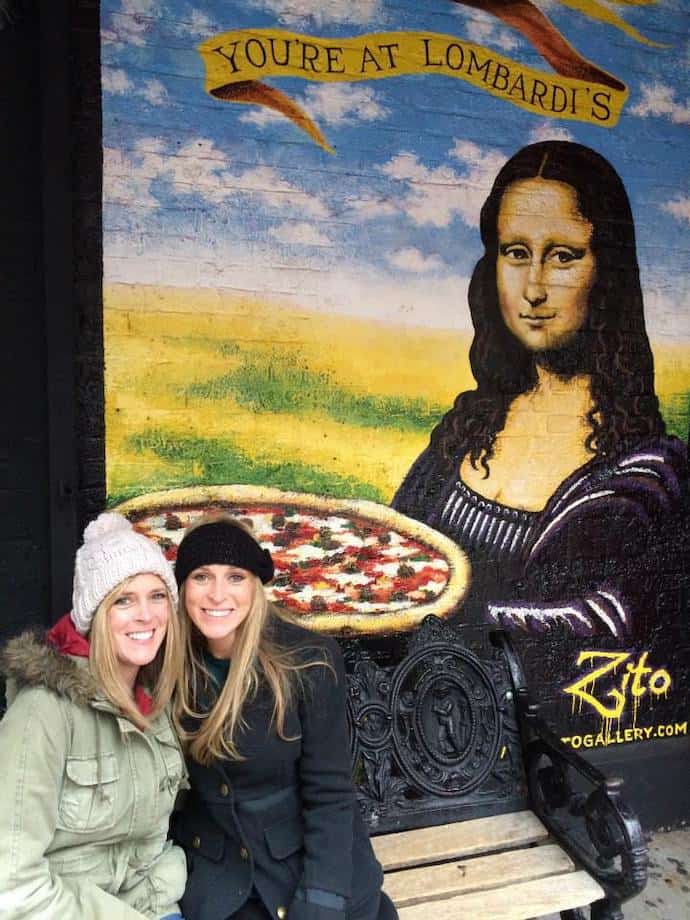 6. Go to the Grocery Store
Most hotels will have a mini-fridge (avoid at all cost their stocked mini-fridge. It's full of junk and cost $$$$). Pick up some healthy snacks, fruits, water, etc at the grocery, and keep them in your mini-fridge for the late-night snack or even breakfast or lunch stuff.
If you have a condo, this is perfect. Stock up on all the staples you have at home for breakfast and lunch, and then have your splurge meal for supper (or whichever meal for the day you want).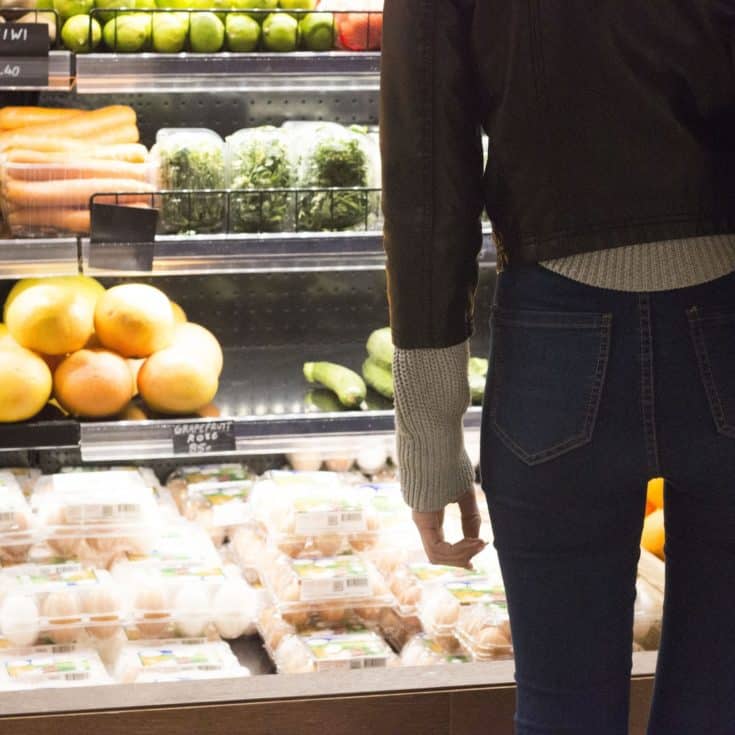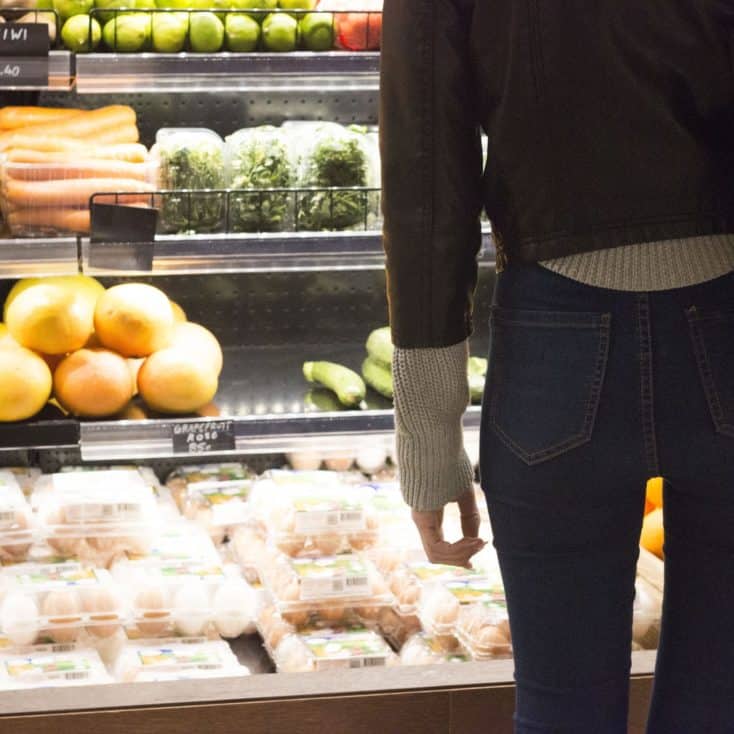 We have even been known to pack us some Shakeology packs to have on the go. It really helps keep the digestion on track, too. Y'all know how it is with vacation tummy.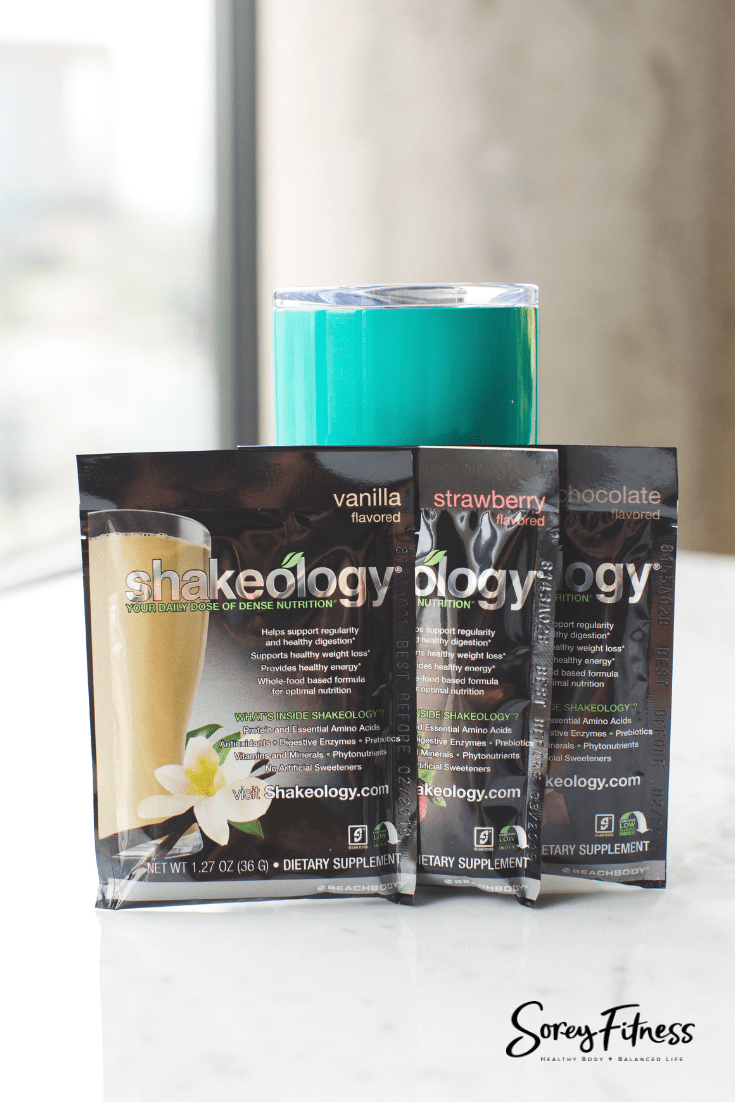 7. Make it Your Way
You can even do this one at home. Most restaurants will be happy to accommodate their customers and their special requests, so take a minute and ask how something is prepared.
Tips to Eating Healthy on Vacation Could Be Asking For…
the steak with no oil or little oil
the dressing on the side
no bread basket
the meal to be split between you and your spouse or friend.
If traveling alone, ask them to put half in a to-go box, and put it in your mini-fridge in the hotel. You can have the leftovers for breakfast or lunch.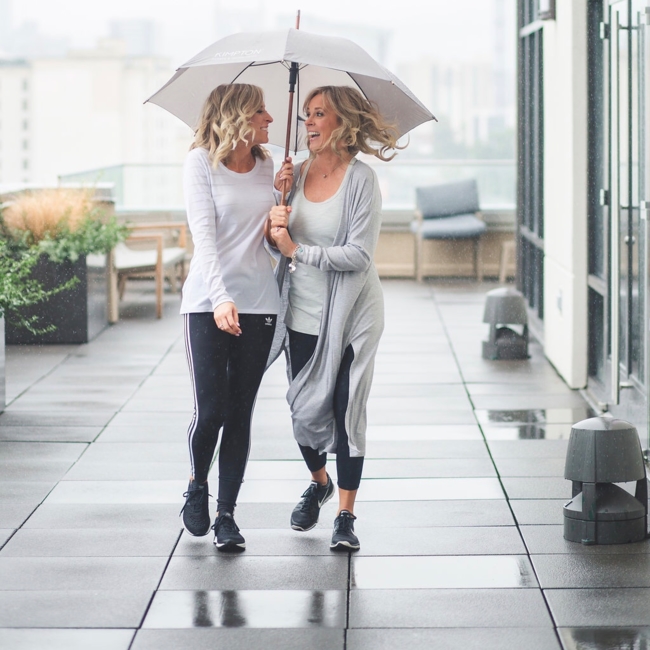 8. Walk More
Walking more isn't really a tip to eating healthy on vacation, but it can help you not to gain weight while on vacation.
We pretty much walk everywhere on vacation. We once walked 10 miles roundtrip to enjoy some In-n-Out. Just saying. It was well worth the walk, and we didn't gain any weight on that vacation.
In fact, in general, we pretty much stick to these 8 tips above, and come home with no extra weight gain.
The walking does us good and helps us to keep in our active mode that we are used to from working out.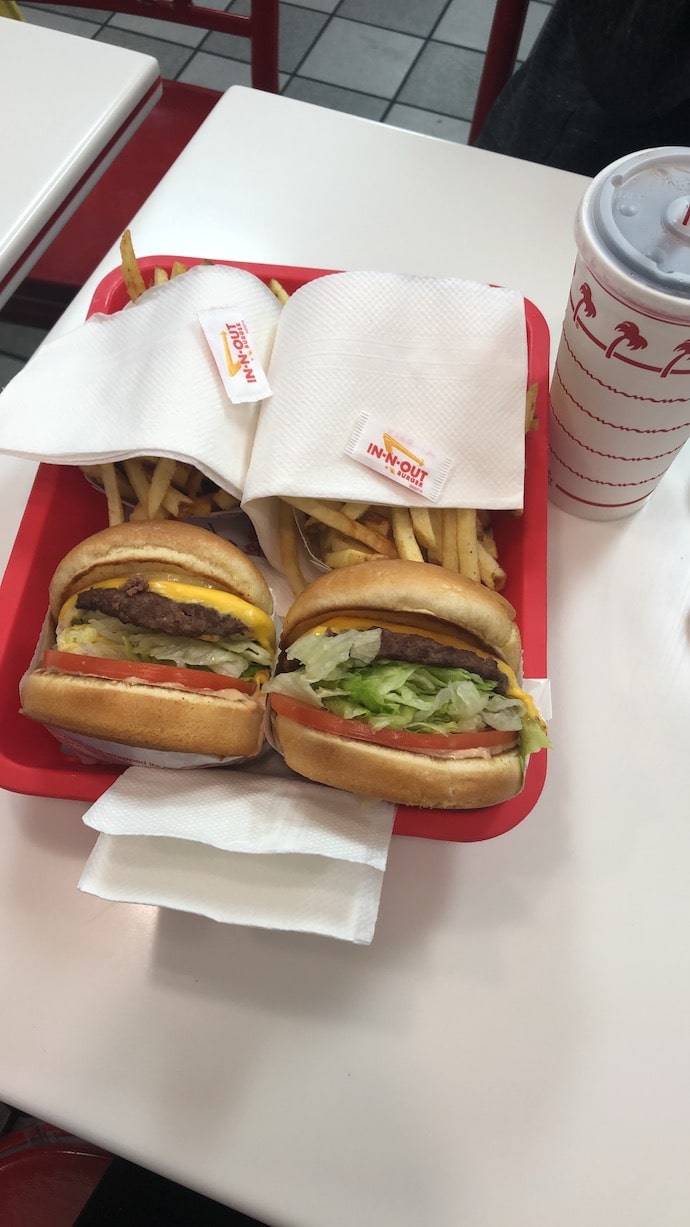 Do you have any tips that you like to do while trying to eat healthy while on vacation?
If you liked this post, you might find these helpful as well:
How can I eat healthy on holiday? We share our tips to avoiding the holiday weight gain with these 13 simple tips.