Healthy Keto Pizza Crust Recipe – So Simple to Make
This post may contain affiliate links. All opinions shared are my own. As an Amazon Associate I earn from qualifying purchases. Click to view our full disclosure.
Our new favorite dinner is this Healthy Keto Pizza Crust Recipe! It's super quick and easy to make, low-carb, and you can top it with anything you like!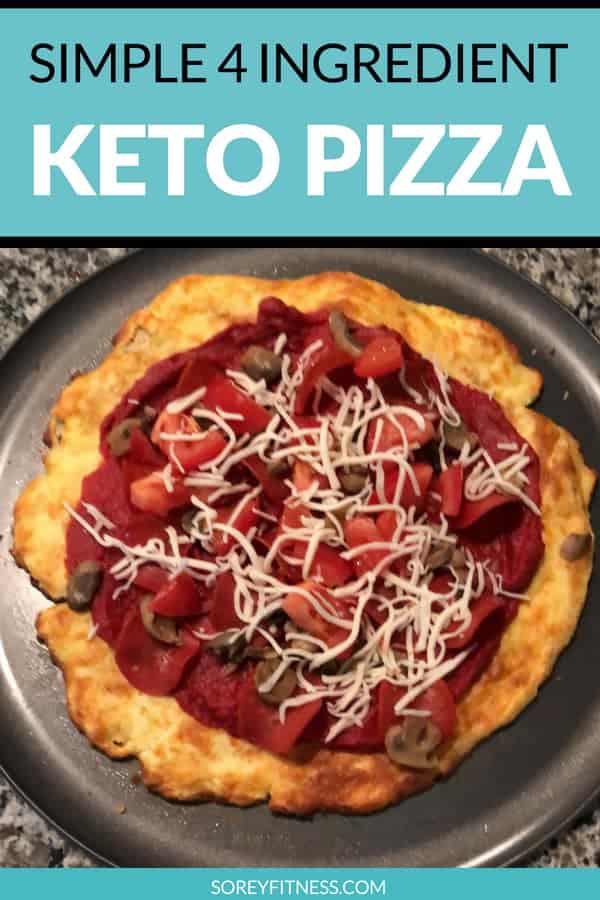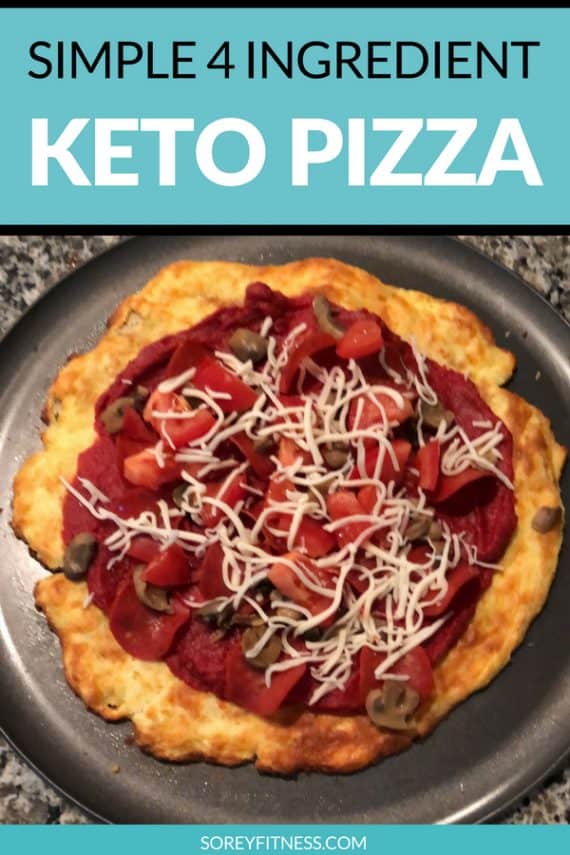 We aren't a keto or low-carb blog, but we do love mixing in new, yummy recipes! We also had heard the wonders of cauliflower crust and crashed and burned with it.
So we were still on the hunt for a low-carb healthy pizza crust! A friend had an amazing homemade pizza recipe, but it called for almond flour. Due to a skin allergy, we had to modify it – but guess what?! It turned out great!
Below you'll find the recipe, but I also wanted to show how simple this recipe is to make!
Step 1: Mix together your 3 main ingredients & microwave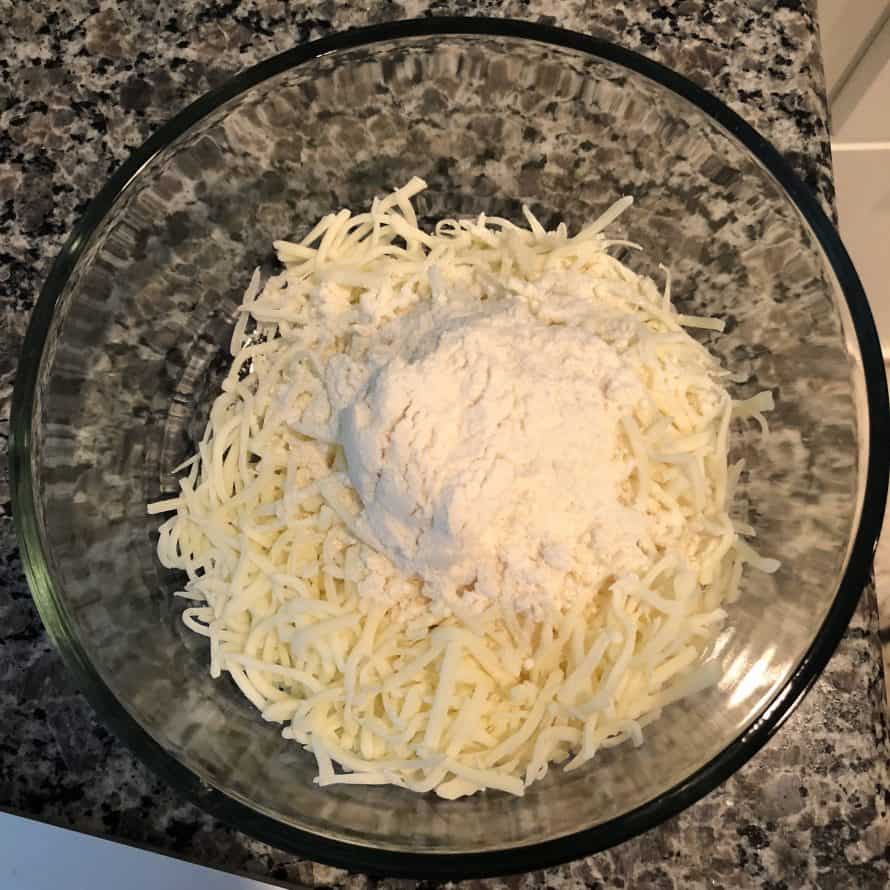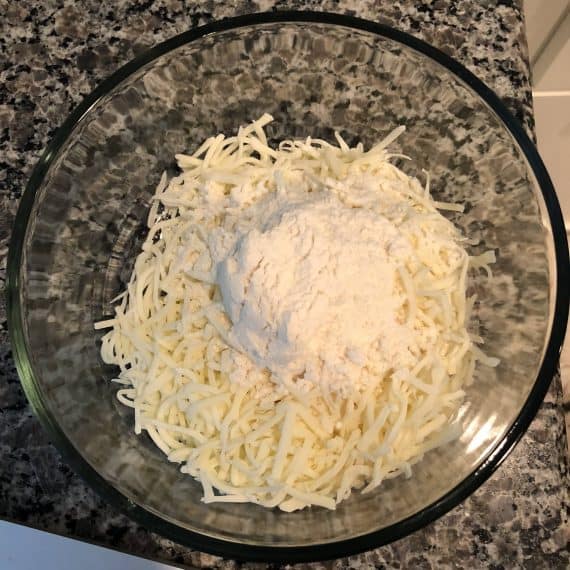 Step 2: Mix in your egg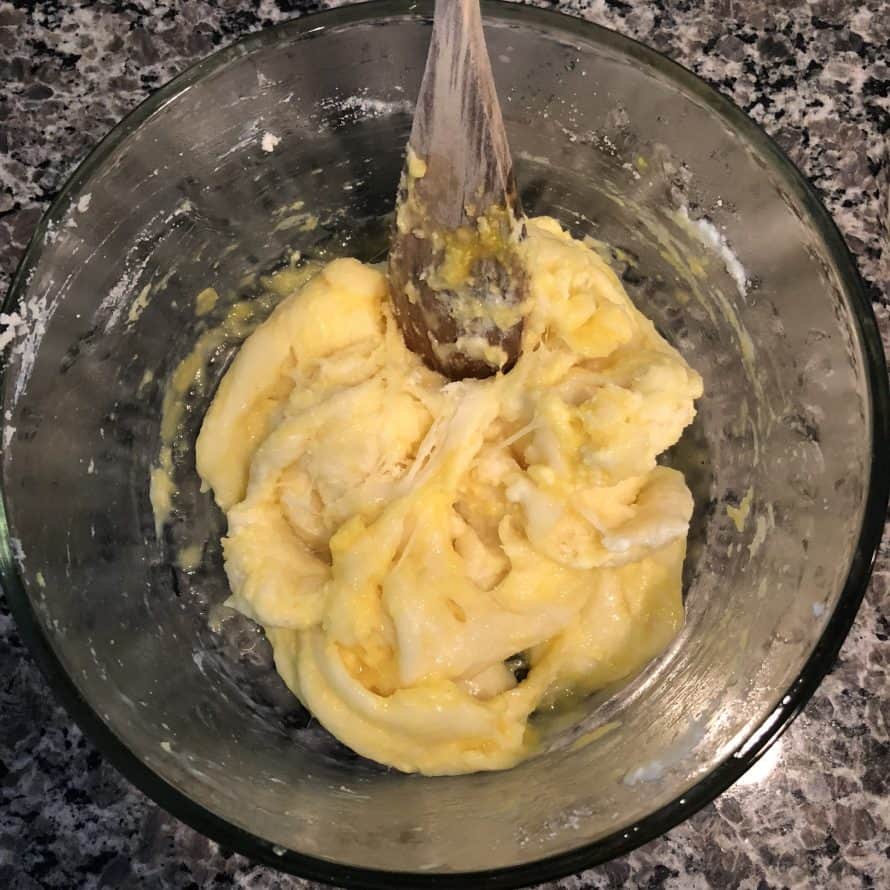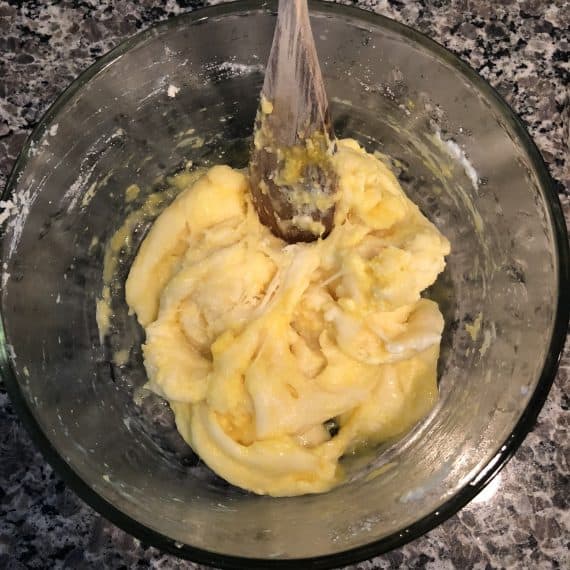 Step 3: Spread out the dough & cook (use parchment paper!)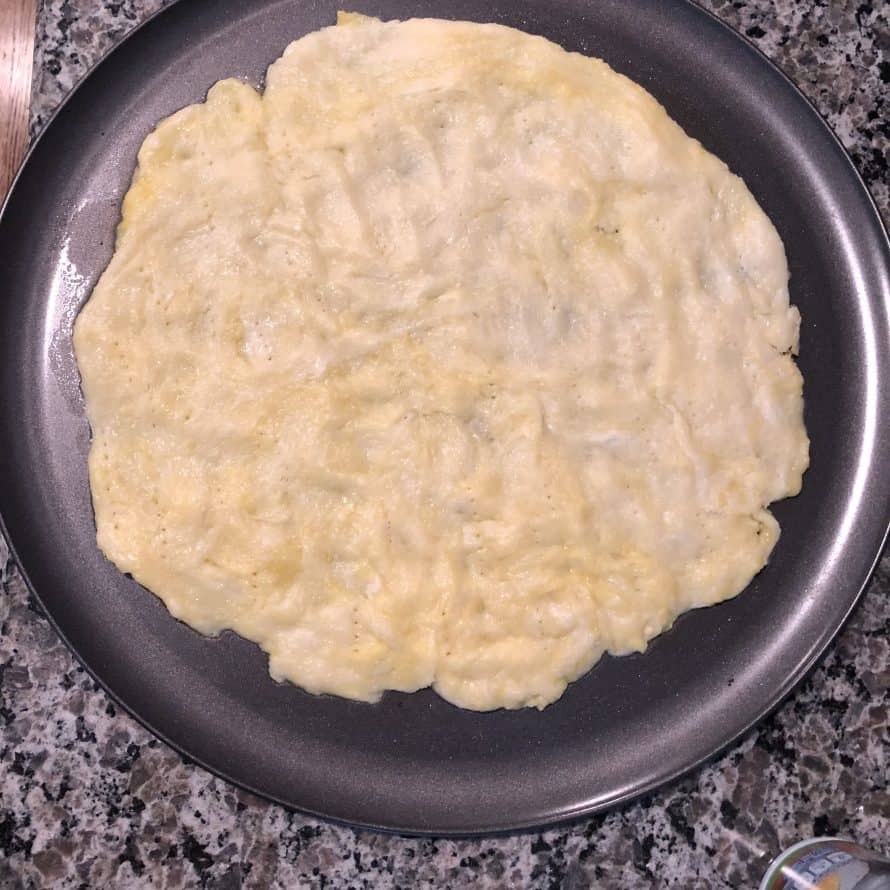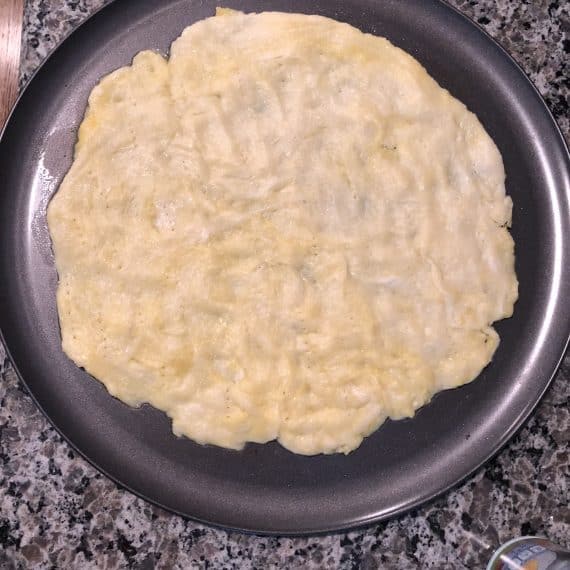 That's how simple! Then you just add in your favorite toppings once the crust is cooked!
How to Make the Best Healthy Keto Pizza Crust
Tip 1: Know Your Dough
When you're making the dough, make sure you're able to stir and knead it quickly.
You can reheat the dough if it gets too hard, but don't rely on this option because you can cook the eggs by reheating it.
Tip 2: Toppings
Buy cooked pre-cooked pepperoni to save on time.
I like to top the pizza with tomato paste because it's lower carb than a marinara sauce.
Tip 3: Parchment Paper
The parchment paper is a LIFE SAVER. Since the keto pizza crust is so much cheese, it can get sticky on a pan.
Finding Coconut Flour
If you're like us – you may not have coconut flour just laying around in your pantry. It is a great flour to have if you're on a low-carb or keto diet and need a nut-free option. The only thing is the texture if a little different than I had expected.
The coconut flavor is very mild; however, neither my [unexpecting] husband or me could taste coconut in this pizza.
I bought my coconut flour off of Amazon.
While it is a great product that I'll order again, I did have to switch it to another ziplock bag because the seal on it wasn't great. After you use it it goes in the refrigerator.
Looking to simplify your keto meal prep?
Check out Kettlebell Kitchen! They deliver fresh Keto-friendly meals to your house each week!
Get $25 off your first order here!
Have you tried this or another healthy keto pizza crust recipe?
You may also like our:
This healthy keto pizza crust recipe is super simple to make, and it'll feel like a treat!!
Need more tips & recipes? Grab our Keto Quick Start Guide for Beginners!
Yield: 4
Super Simple Healthy Keto Pizza Crust Recipe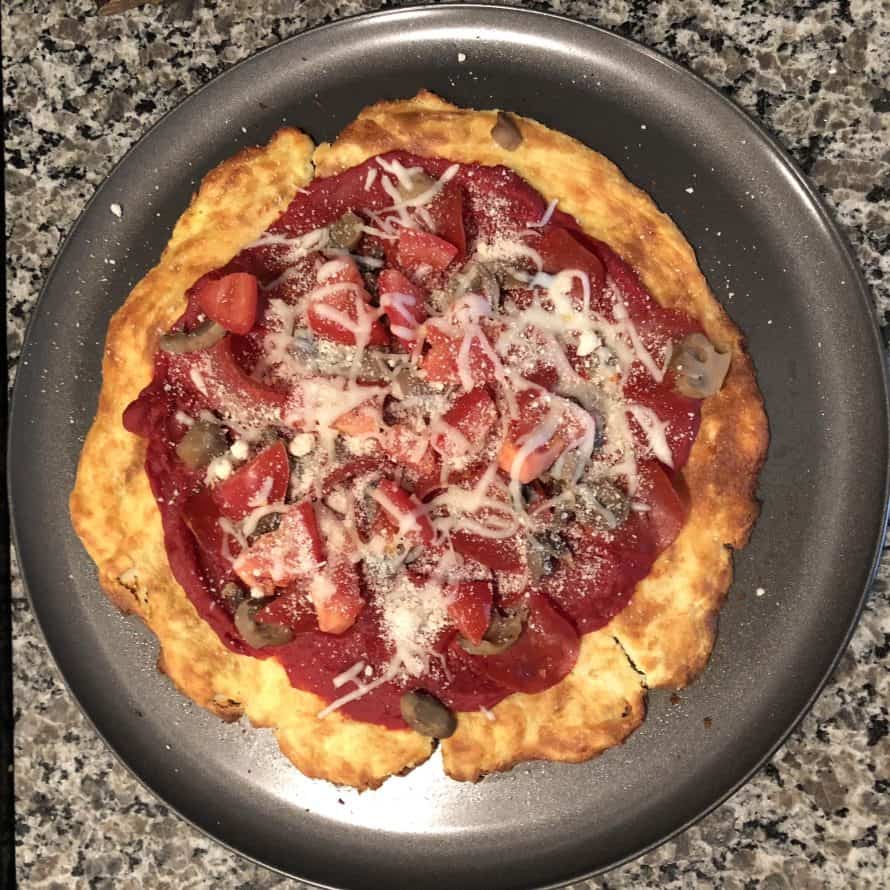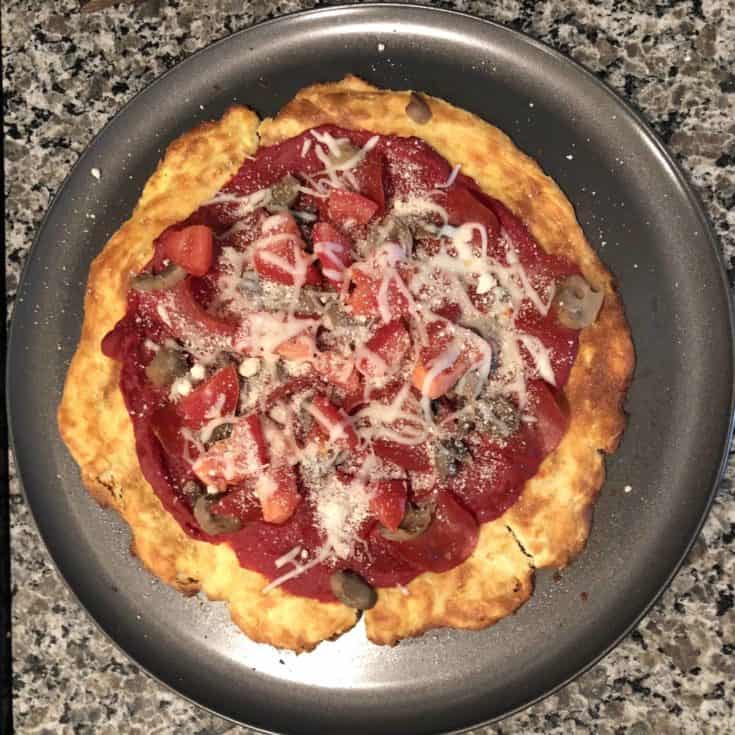 Our new favorite dinner is this Healthy Keto Pizza Crust Recipe! It's super quick and easy to make, low-carb, and you can top it with anything you like!
Ingredients
1 3/4 cups Kraft Mozzarella Shredded Cheese
1/4 cup coconut flour
2 Tbsp cream cheese
1 large egg
Instructions
Heat the oven to 425F.
Combine the cheese and coconut flour in a glass bowl. Then add in cream cheese. Microwave on high for 60 seconds.
Stir it all together, and microwave on high for 25 more seconds.
Add in your egg, and stir stir stir! (It'll be thick, and you need to stir quickly)
On a cookie sheet or pizza pan, place parchment paper and roll the dough into a pizza.
Poke holes into the dough before putting it into the oven.
Place the pizza tray with parchment paper into the oven and cook 10-12 minutes.
After, you can take the pizza out and add all of your toppings you want. Then put back into the oven for about 3-5 minutes for cheese to melt.
Nutrition Information:
Yield:
4
Serving Size:
1
Amount Per Serving:
Calories:

193
Total Fat:

12g
Saturated Fat:

7g
Trans Fat:

0g
Unsaturated Fat:

4g
Cholesterol:

78mg
Sodium:

299mg
Carbohydrates:

8g
Net Carbohydrates:

07g
Fiber:

1g
Sugar:

2g
Protein:

12g
NN