Best Healthy Shamrock Shake Recipe & A Special Pot of Gold Smoothie
This post may contain affiliate links. All opinions shared are my own. As an Amazon Associate I earn from qualifying purchases. Click to view our full disclosure.
The original McDonald's Shamrock Shake packs 550 calories! That's nearly a 1/3rd of the calories we eat per day so we really wanted to clean up the treat and make a healthy Shamrock Shake recipe. Plus, it's nice to know exactly what the quality will be every time when you make a shake at home!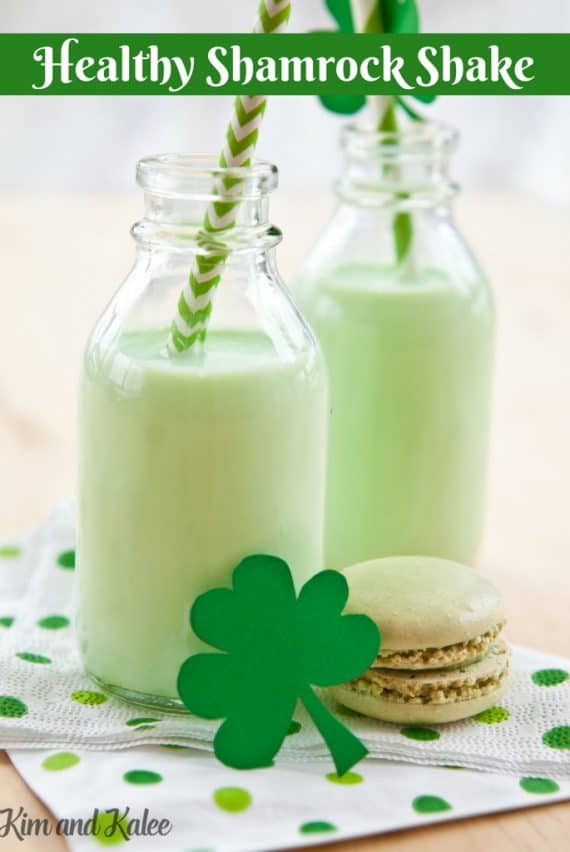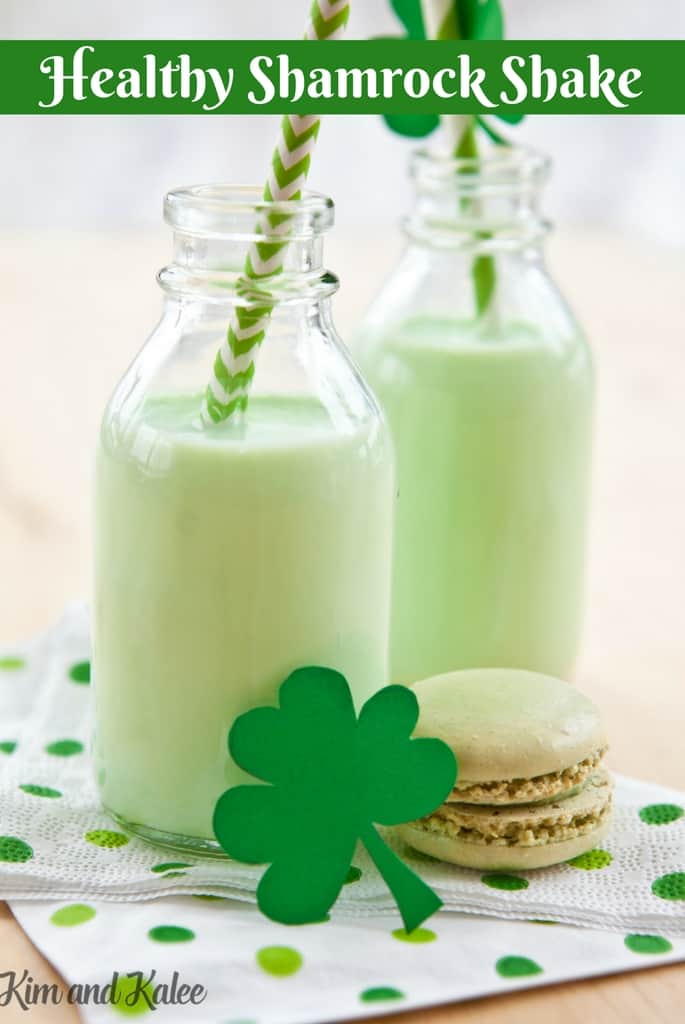 I've even been drinking either shake for breakfast or lunch even while doing Insanity Max 30 with Beachbody on Demand. So you can treat it as a dessert, meal or snack.
The first Shamrock Shake gets in one serving of veggies, 2 servings of fruit and the milk will also help keep you full. Plus you're skipping a lot of the additives and sugars added to McDonald's Shamrock Shake.
Best Copycat Shamrock Shake Recipe
Blend all of the ingredients together. Feel free to add an additional 1/2 cup water or ice to get the perfect texture. Top with whip cream (optional).
One More Shamrock Shake Recipe
Our favorite Shamrock Shake includes Shakeology which we've drunk every day for about 5 years now. It has a balance of carbs, fiber, and protein plus super foods to get us through the day, but you can use any vanilla protein mix you'd like. You may need to add in green food coloring if you're really wanting it green.
Healthy Shamrock Shake Recipe
1/4 to 1/2 capful of peppermint extract (or more, to taste)
1 tsp of peanut butter or PB2
2 tbsp of sugar-free vanilla or cheesecake jello instant pudding mix
1 Scoop Greenberry Shakeology
12 oz Water
1/2 Cup ice
Add all the other ingredients and blend until it's creamy. It is SO good!
PB2
is a just a powdered peanut butter substitute that is lower calorie and has less sugar. It has a great flavor, and you can get it on Amazon, at GNC, and even some grocery stores now. I use it in recipes, but I still have
Jif
in the house.
But St. Patrick's Day isn't over until you find the Pot of Gold Smoothie
We also couldn't leave out a Pot of Gold smoothie to celebrate St. Patrick's Day! We aren't a huge fan of mint so we also wanted to include a yummy pineapple treat that celebrates the Irish, too. I have a feeling the Pot of Gold smoothie will be a year-round staple now.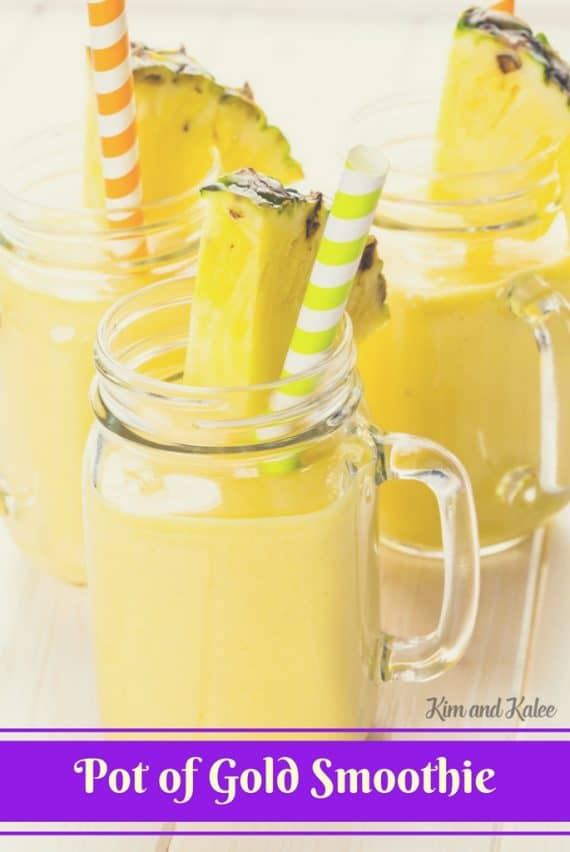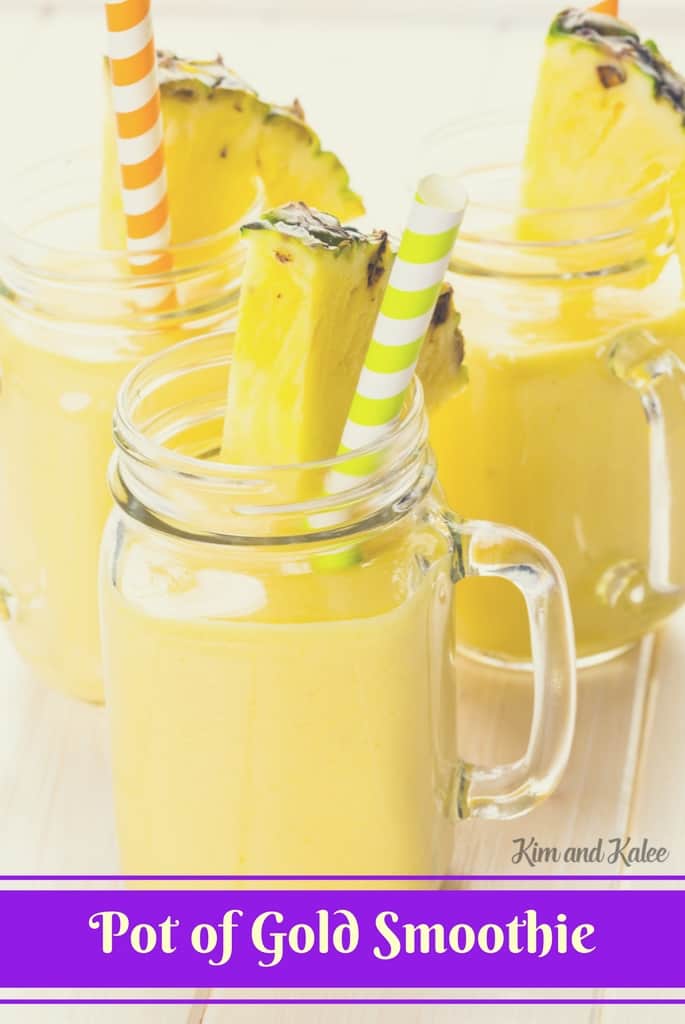 Pot of Gold St. Patrick's Day Smoothie
1 large banana, cut up
1 cup pineapple or apple juice
1/4 fresh pineapple, cored and cut into chunks
Ice
Blend until smooth. You can always add in ice to make the smoothie thicker or water to make it thinner.
I love how refreshing the Pot of Gold smoothie is – it's perfect for a warmer Spring day!
How does your family celebrate St. Patrick's Day?
I love the idea of being able to get together as a family and enjoying the spring weather together. It's also more fun to make a fun, healthy shake together than running through the drive-thru.