Healthy Shopping List – Create Your Healthy Eating Grocery List in Minutes
This post may contain affiliate links. All opinions shared are my own. As an Amazon Associate I earn from qualifying purchases. Click to view our full disclosure.
This simple guide will help you create a healthy shopping list plan for the grocery store in just a few minutes.
We also kept in mind that budgeting and weight loss are important to so many people. So our grocery list also reflects that!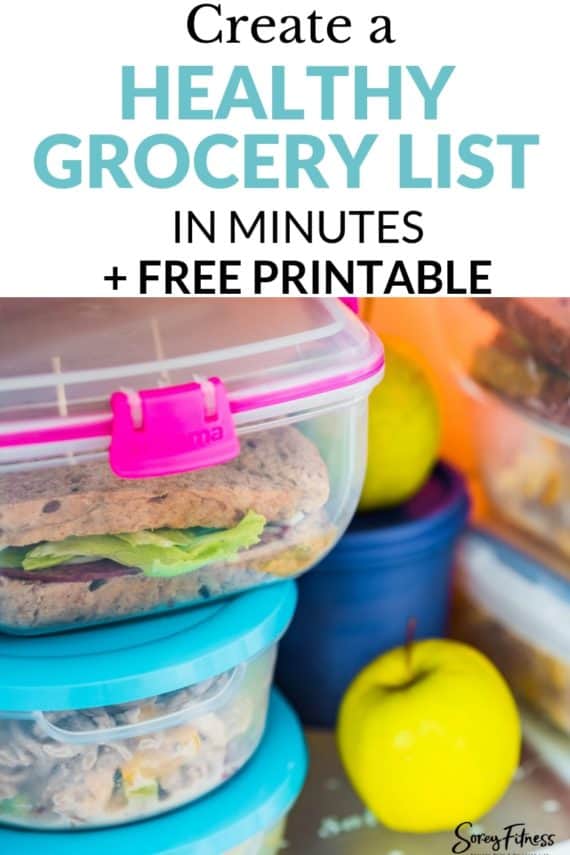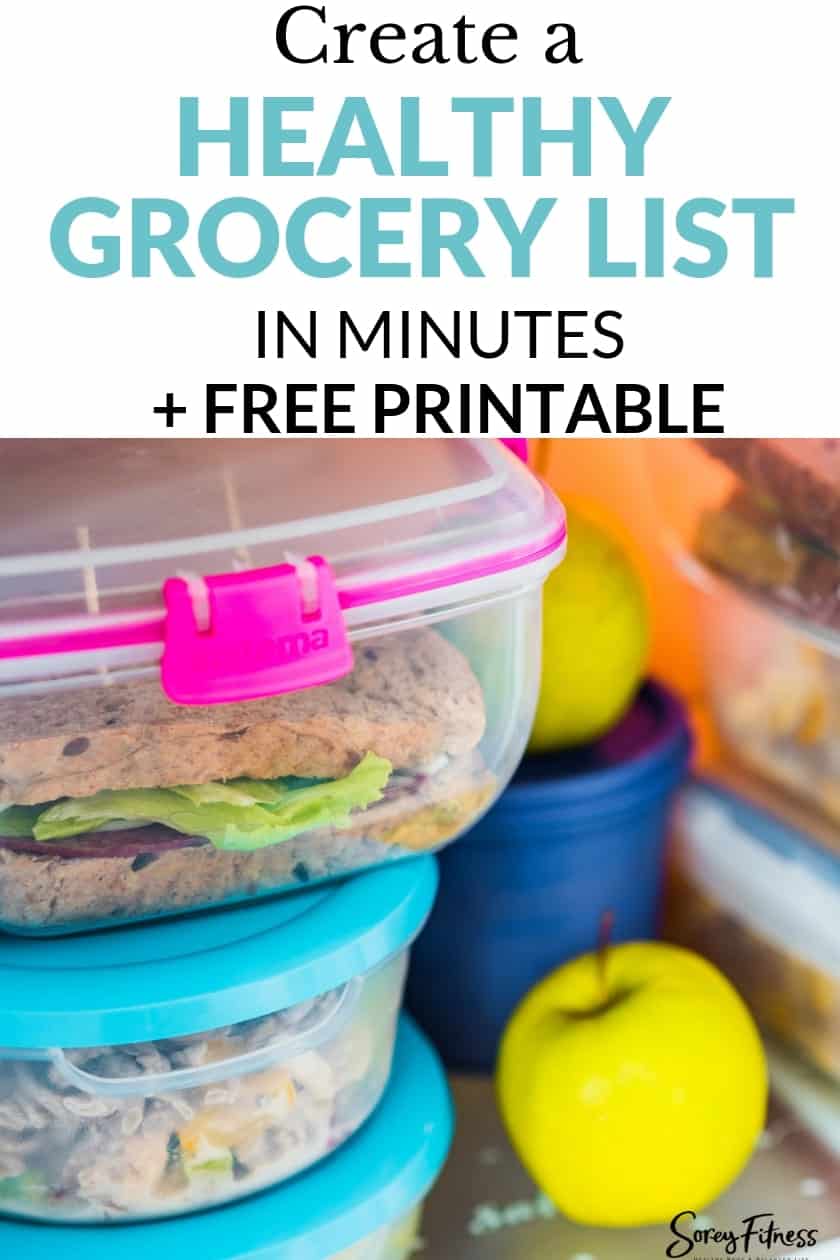 What is the Healthiest Thing to Eat?
There isn't just one healthy thing to eat – thank goodness right?!
The healthiest foods to eat would be whole, unprocessed foods. These would include fresh produce, organic dairy and meats, whole grains, beans, healthy fats, and nuts. Each of these is included on our healthy shopping list below.
YOUR HEALTHY SHOPPING LIST
This list is designed to provide you not with a meal plan, but with a list of healthy foods that should always be in your pantry and refrigerator for go-to options.
Produce
We like to choose 2-3 fruits and 3-5 veggies including a leafy green one.
Anything marked with a * means it's better to buy organic because of the thin skin of the food.
Fruits
Berries (any type)*
Apples*
Pineapple
Oranges
Kiwi
Peaches*
Plums
Any in-season fruit
Veggies
Onion
Spinach*
Kale
Cucumber
Tomatoes*
Zucchini
Squash
Green Beans
Brussel Sprouts
Any in-season vegatable
Canned Goods
Canned goods are a great way to save money without skimping on your goals! On canned tomatoes look for brands without BPA. Due to the acidity of tomatoes, this tends be harsher than other canned goods. Look for brands like Amy's, Eden Foods and Muir Glen.
Tomato Sauce
Crushed, Diced or Whole Tomatoes
Low-sodium vegetable or chicken broth
No-Salt Added Black or Kidney Beans
1 Can or bag of Lentils (Trader Joe's has them in the frozen section too!)
Chunk light tuna
Low-sodium soup of your choice
Organic bone broth like our affiliate Kettle & Fire
Frozen Foods
Steamer Vegetables of Your Choice
Chopped Onions
Cauliflower Rice
No sugar-added berries or fruit
Veggie Burgers (less than 200 calories with at least 4g of protein & fiber)
Frozen Dinners (optional) with less than 500 mg & calories per serving
Grains, Legumes, and Starches
Make sure to check the nutrition label to avoid anything that says "enriched flour." This means it isn't 100% whole grain.
Oatmeal
Sweet Potatoes or Yams
Whole-wheat Pasta
Brown Rice or Quinoa
Whole-Grain bread, muffins or tortillas
Meat or Protein
Antibiotic free meat is what we always aim for; however, we know it's pricer. Farmer's markets may also have special deals. Choose 2-3 options below.
Boneless, skinless chicken breast
Wild Salmon
Grass-fed, organic lean beef (filet, hanger, sirloin or 90% lean ground beef)
Turkey Breast
You may also choose firm tofu, tempeh, or frozen edamame.
Dairy
Eggs
Kefir
Low-fat plain Greek Yogurt
Smelly cheeses are best (bleu, gouda, goat, etc)
Skim Milk (optional)
Healthy Fats
Extra virgin olive oil
Ghee
Extra virgin Coconut oil
Avocado
Almond butter
Chia seeds or Flax seed
Almonds, Cashews or Walnuts
Oils, Condiments & Seasonings
Extra virgin olive oil
Mustard
Garlic
Hot sauce
Vinegar (apple cider, rice, etc)
Low-sodium soy sauce
Kosher salt
Black pepper
Lemons or limes
Local or organic honey
Cinnamon
Cumin
Crushed Red Pepper
Turmeric
Supplements & On the Go Options (optional)
The ideas below are affiliate links.
What Should You Have in your Refrigerator?
Because you're purchasing a lot of whole foods, a lot of it will need to be in the refrigerator. All of your fruit, veggies (minus onion) and dairy will need to be refrigerated. Your meal will need to be either refrigerated or frozen. Tortillas' and Flaxseed's packaging will also often say to refrigerate after opening.
What is the Best Grocery Store App?
We know making a healthy shopping list is probably a new habit that takes time.
Add in coupon-clipping and finding recipes, and healthy eating isn't looking so easy anymore.
Let us be the first to tell you – we love EASY! So we've found a couple grocery store apps to help you make shopping simple!
Notes app for a Healthy Grocery List
We personally keep our grocery list on our Notes app on our phone so no need to add something new.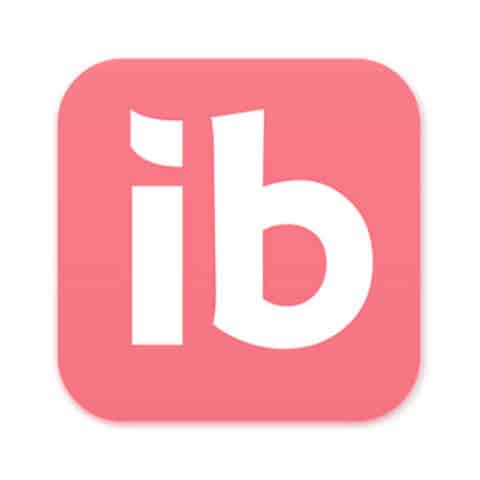 Ibotta is the BEST Coupon Grocery Store App
Our favorite coupon grocery store app is by far Ibotta.
It allows you to earn cash back on everything from fresh produce to batteries! We found it when they had a $1.50 off Halo Top ice cream, and now we use it every week!
It's a free app that is available for iPhone and Android users, and it's very user-friendly.
You earn cash back when you select and buy certain items (100s to choose from) and then scan your receipt. Every time you hit $20 you can redeem for cash or a gift card!
Ibotta works for a ton of stores like Publix, Krogers, Walmart, Ralph's, Sam's Club, Walgreens and many more!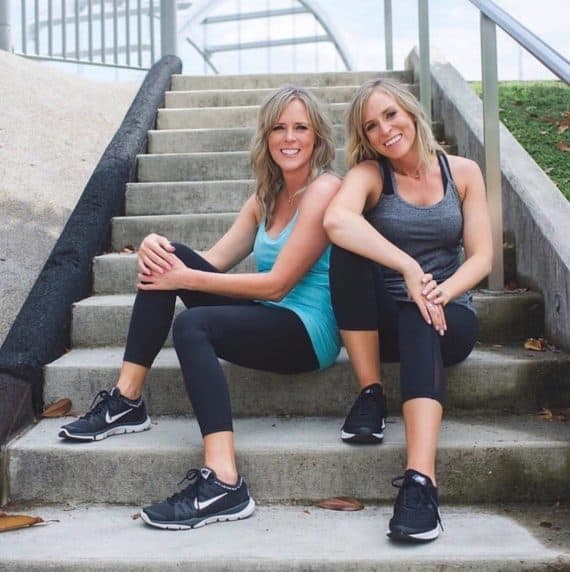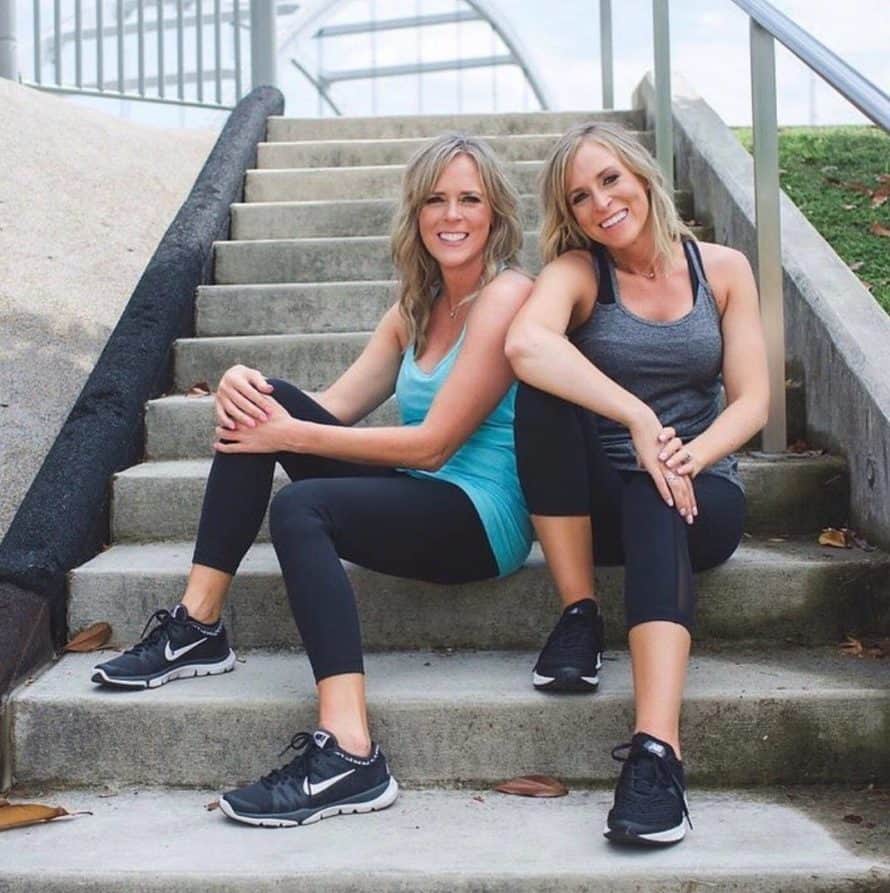 How We Eat
We like to focus on clean eating 80% of the time, and then the other 20% is open to enjoy your favorite foods that might not pack such a health punch.
This way nothing is completely off limits and foods aren't labeled as "good" or "bad".
You may also like: