25 Low Carb Breakfast Recipes Without Eggs (Keto Ideas)
This post may contain affiliate links. All opinions shared are my own. As an Amazon Associate I earn from qualifying purchases. Click to view our full disclosure.
If you're following a low carb or ketogenic diet, you may struggle to find low carb breakfast recipes without eggs. The good news is there are lots of easy recipes that can fit into a low carb diet!
You could also add in healthy fats to any of these easy breakfast recipes to make it more keto-friendly!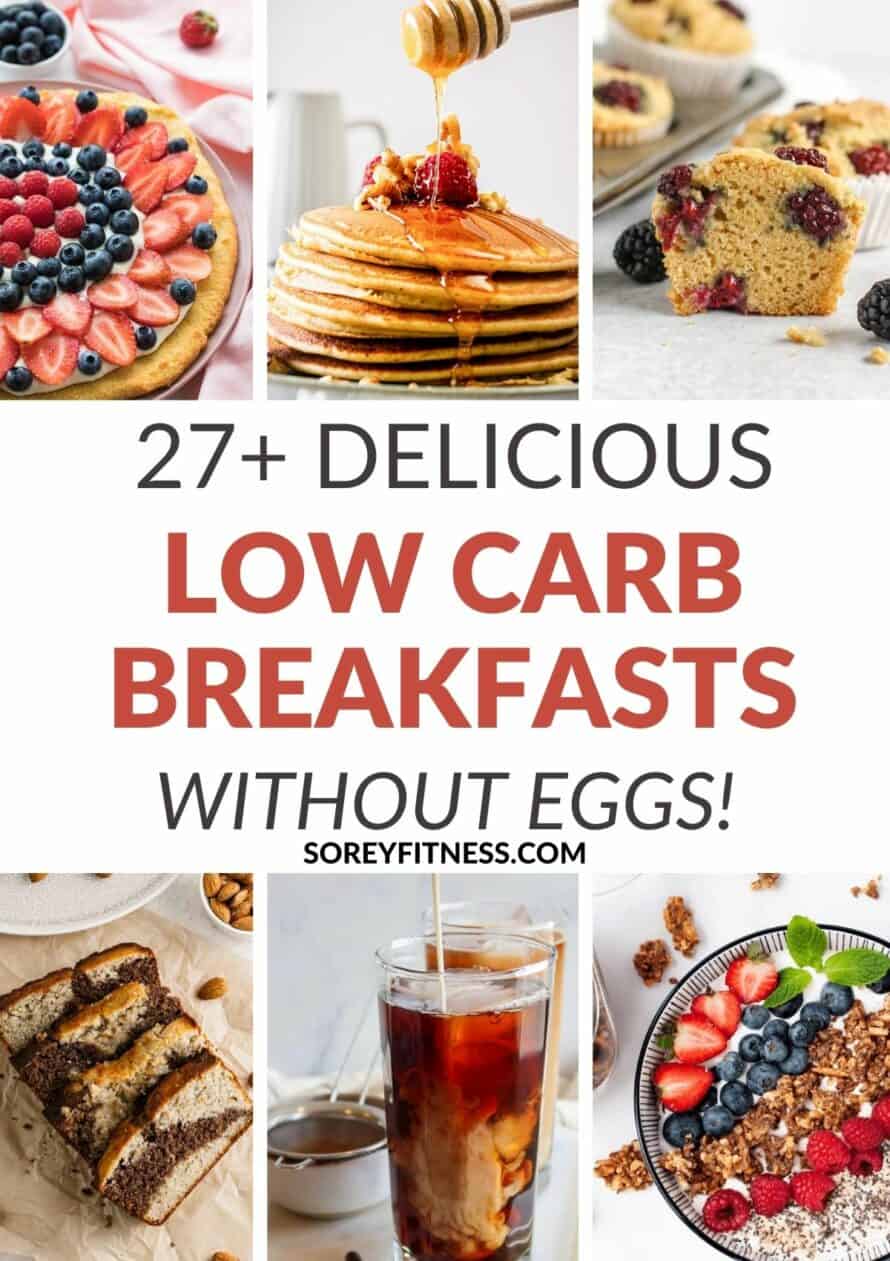 Breakfast is the most important meal of the day. But if you've been watching your carbs for a while, you might be tempted to skip your first meal just because you're tired of eating eggs!
With the help of these low carb breakfast recipes without eggs, there's no need to skip breakfast – even if you never want to see another egg on your plate again!
From healthy sweet treats to meals packed with protein, you'll find tons of recipe ideas to start your day off right.
27+ Low Carb Breakfast Recipes With No Eggs (Keto Ideas)
You'll love this variety of low-carb recipes on your weight loss journey! Below are our favorite healthy breakfast ideas that pack several grams of protein without added carbs.

With these low-carb breakfast ideas, you'll never have to eat egg cups again!
If you love our list of best low carb breakfast recipes without eggs, you may also like: