Under 30 Minute Meals & 3 Years With Jake – WIAW
This post may contain affiliate links. All opinions shared are my own. As an Amazon Associate I earn from qualifying purchases. Click to view our full disclosure.
Jake and I have been together for 3 years!! I cannot believe how fast the time has flown or how much I depend on him. It's pretty crazy how we met.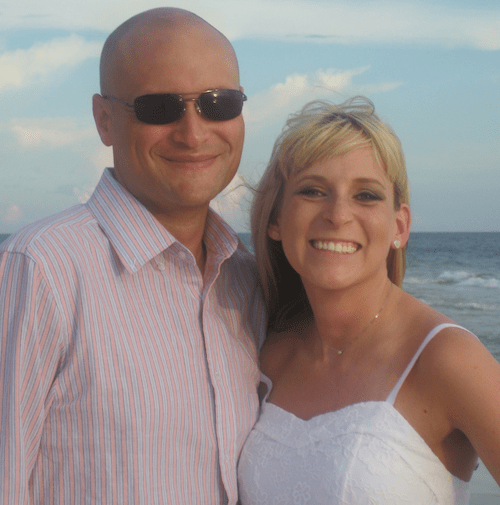 My family moved in 2010 to a neighboring city. I decided to get a summer job to take my mind off of it and have some spending money. I picked a part-time tanning consultant position in the new town. One couple came in every night to tan, and we'd talk. They actually were the ones that set us up! I almost said no because it was so out of my comfort zone, but I jumped in. To this day, it was still the best choice I have ever made.
Our first date was so exciting but also so calm. We just hit it off. After dinner and seeing a show we got stuck in traffic. I still joke that he took me home that way on purpose so we could keep talking.
I can't believe 3 years later, I get to marry him.
Now to 30 Minute Meals or Less for WIAW
I thought when
I quit teaching
I'd have all of this time to try new recipes and
meal ideas
.
WRONG.
While I absolutely love my new, dream job, I am still putting cooking as a low priority. I mean with challenges, the year-round accountability group, and blogging I just don't feel like Rachel Ray like I thought I would.
So here are some meal ideas no matter what your job and priorities are!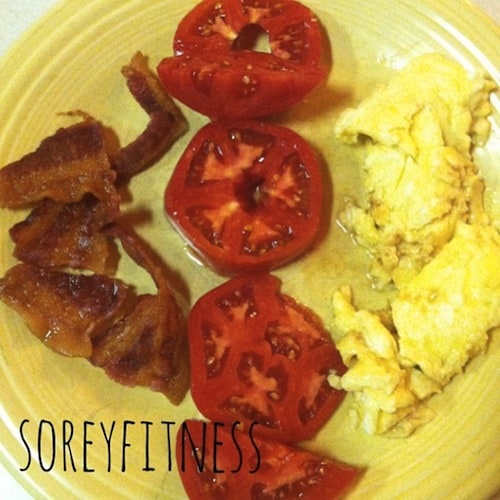 Under 30 Minute Meals for Breakfast
Got 60 Seconds to Prepare: Quest Bar
Got 5 Minutes… Shakeology. I like the Vanilla flavor with frozen fruit and water.
Got 20 Minutes… Scrambled eggs with Ghee with Bacon & tomato as your sides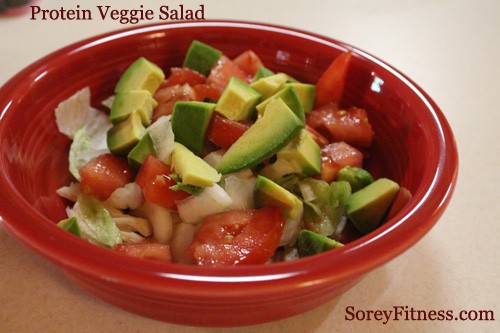 Under 30 Minute Meals for Lunch
Got 60 Seconds to Prepare: Packed almonds, walnuts, or pistachios with apple and peanut butter
Got 5 Minutes… Shakeology (use once a day) I also like the chocolate flavor with 2 tbsp PB2 with coconut milk.
Got 20 Minutes… Turkey Scramble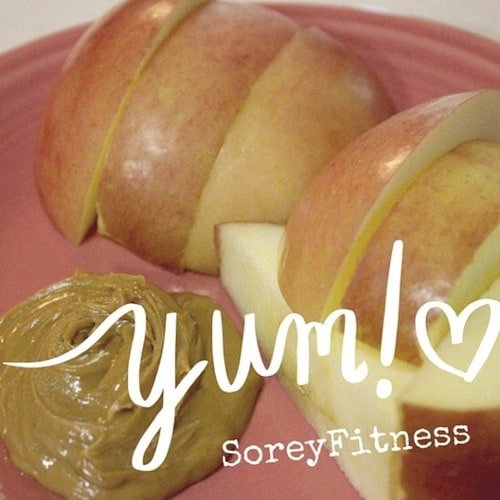 Snack Ideas Under 30 Minutes
Got 60 Seconds to Prepare: handful of walnuts and a banana
Got 5 Minutes: sliced apple with sunflower butter
Got 20 minutes: Really? You have 20 minutes for a snack? Get out. ;)

Dinner Meal Ideas Under 30 Minute
Got 60 Seconds: Wendy's small chili over a baked potato
Got 5 Minutes: Amy's Frozen Meals or her Pizza's with microwaved steamed veggies
Got 20 Minutes: Grilled chicken breast with frozen or fresh veggies
Don't forget the power of leftovers either! If you cook a meal that takes over 30 minutes, make sure you make enough for the next day's lunch or dinner.
What are you eating today?
Do you have any favorite under 30 minute meals?