Which 30 Day Challenge Works? Find Out 9 That Will Change Your Life
This post may contain affiliate links. All opinions shared are my own. As an Amazon Associate I earn from qualifying purchases. Click to view our full disclosure.
Have you ever tried a 30 day challenge? It's no surprise that Mom and I have tried dozens, and honestly – some have went amazingly well and others have been a complete joke.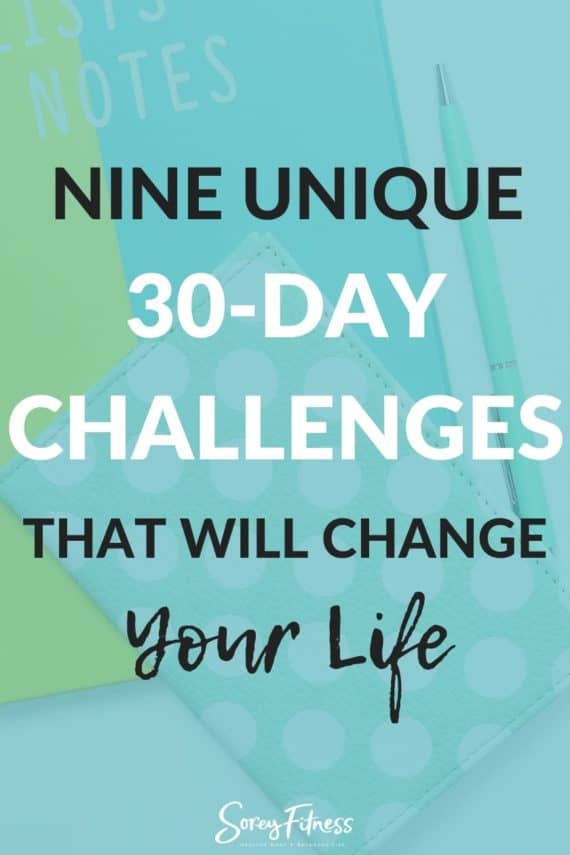 With that said, we're going to share which 30 Day Challenge works plus give you tips to help you accomplish any goal you want to set!
We've done 30 Day Challenges that have helped our:
Weight loss
Fitness
Faith & Bible habits
Confidence
Mindset
3 Reasons Why 30 Day Challenges Don't Work
Before we dig into what works, there are a few reasons why these types of challenges don't work all the time.
It's too extreme.
You're not ready.
It's not sustainable after 30 days.
When you're trying to decide on a 30 Day Challenge make sure it's something you really want to take on.
It's important to identify what it will require from you and if you're ready to make the changes needed.
Then, you should also make sure the plan in place isn't too extreme. If a 30 Day Challenge has you cutting out food groups, committing hours on end to a new habit or just feeling completely out of balance – it's likely too extreme.
The reason we want to find something that is realistic for 30 days is because we want those habits to continue after the challenge is over.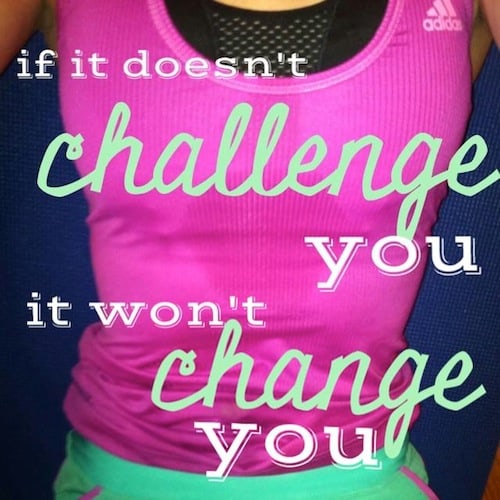 3 Reasons Why 30 Day Challenges Really Do Work
We are total believers in a 30 Day Challenge! We do one almost every month relating to health and fitness. Personally, we've broken and created new habits through 30 Day Challenges for years now!
There are a few reasons why a 30 Day Challenge works:
1. It gives you a boost!
Setting a start date and giving yourself something to measure gives you momentum to change! It also allows you to see results which motivates you to keep going!
2. It builds community!
We love doing a 30 Day Challenge together. Even if it's just the two of us – knowing we're in it together helps us push through the tough spots!
We also love getting to work with a community or group during a challenge too!
3. It creates change!
As you challenge yourself, you're going to see that small changes create lasting habits and helps you grow as a person.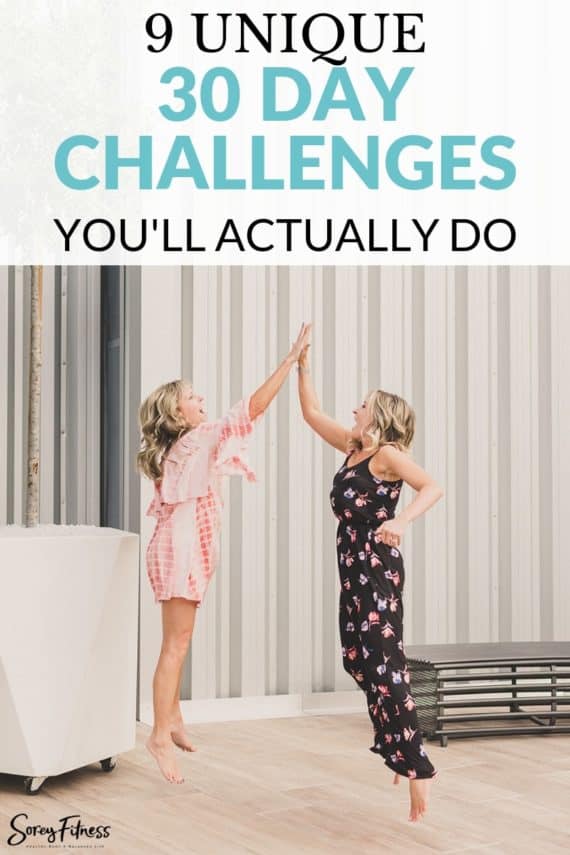 9 Unique 30 Day Challenges That Will Change Your Life
30 Day Challenges don't have to be large, extreme or loudly publicized. You really only need to know something you want to accomplish and how you'll track your progress for the month.
1. Get Active
Exercise is probably the most common 30 Day Challenge we see. Some are really great ways to get moving and others are like a death trap where you're bound to give up by day 3.
The main thing with any challenge is to set a realistic goal each day and track it.
So if your goal is to get more active, you may choose to:
workout 30 minutes each day
get in 10,000 steps per day
workout 4x a week
All 3 of these choices are great because they are realistic, can fit your lifestyle and allow you to track your progress. We love having a support group like our weight loss challenge or a Fitbit to track our steps.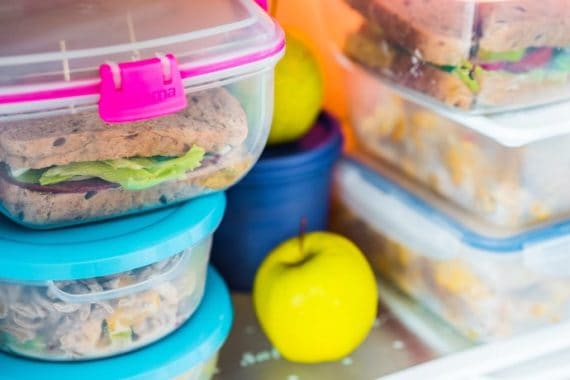 2. Track Your Food
The other overdone challenge is nutrition. We've seen people cut out total food groups, pop supplements and pills, and then just crash after a few days.
Our goal should be to improve a habit here versus a going on a crash course in yo-yo dieting.
Tracking your food is a great 30 Day Challenge because you'll just begin to be mindful of what you're eating. You may notice you feel lighter and more energetic when you eat a healthy breakfast or how bloated you feel after a night out with junk food.
By tracking your food, you'll likely begin to make healthier choices too because you're holding yourself accountable by writing it down.
Over the next month, you'll also be able to track trends and create healthier eating habits.
3. Quit a Bad Habit
Want to give up soda? Stop running late? Quit mindlessly staring at your phone at night?
Quitting a bad habit is a great 30 Day Challenge. You can pick any bad habit to focus on. You'll also want a way to track it – maybe it's a daily journal or marking a big X on a calendar each day.
Another tip is to replace the bad habit with something else. If you're giving up soda, challenge yourself to drink more water each day with a cute new water bottle.
Ditching your phone at night? Pick up a new book you'll love!
4. Bible Study / Prayer Challenge
We did Mark Batterson's 40 Day Prayer Challenge a few years ago together. We started it in January after reading his book, The Circle Maker.
It was just a page or two to read, and then you'd pray right after. It took maybe 15-20 minutes a day, and the daily prompts kept us showing up. We would send each other a text message after we were finished and talk about it.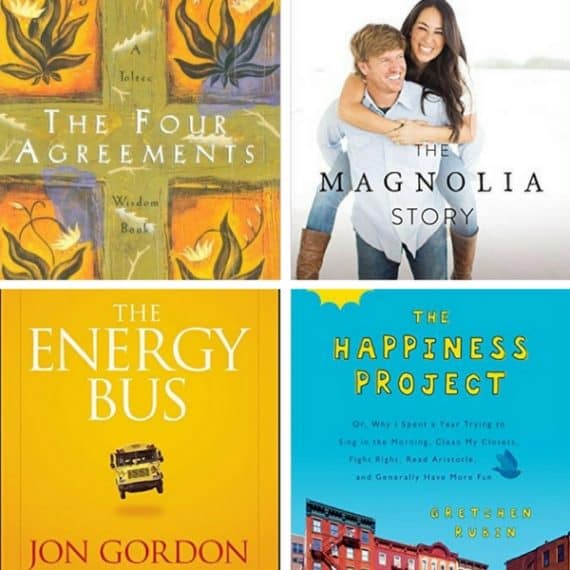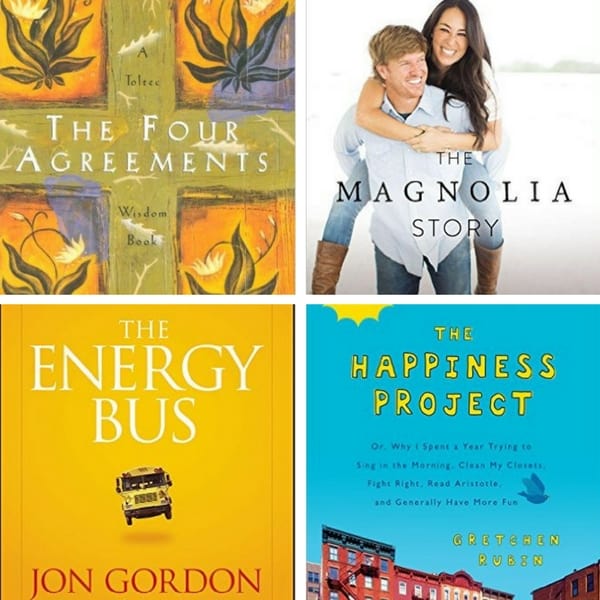 5. Personal Development Time
We starting listening to books 15-30 minutes a day back in 2013. Since then, we've read about a book a month!
We use Audible because it's so simple and goes right to our phones. Set a goal of 10-30 minutes each day and track it for a month.
Whether you want to learn about how to grow a business, gain confidence, be more organized or just be happier – there is a great personal development book out there for you!
This year we loved Girl, Wash Your Face by Rachel Hollis and You're a Badass by Jen Sincero.
6. Social Media or Phone Detox
Unlike some of the other 30 Day Challenges that require extra time, this one is a simple act of willpower.
Placing your phone in another room when you get home or charging it in the bathroom versus on the nightstand can help you stick to it.
Here are a few app's to track screen time as well.
7. Random Acts of Kindness
Committing to 30 days of kindness is something the whole family can get on board with! Getting your spouse and kids involved – or some friends – keeps you excited and motivated all month long too!
Grab our 95 Random Acts of Kindness Ideas
8. Organization
If you're struggling with organization, why not commit to cleaning just one area per day? It could be a book shelf, kitchen drawer, or a bathroom cabinet. It doesn't have to be large or daunting.
By the end of the month, you'll have a cleaner environment and even probably have a few donations to make!
9. Save Money
There are all kinds of money challenges out there. Here are 2 money challenges to help you save over $700 a year!
You may decide to focus on daily habits like coffee, weekly habits like going through the drive-thru or clipping coupons, or adding in habits to help you save money.
A few ways we like to save money without cutting out things are by using Ebates and Ibotta.
Ebates allows you to earn cash-back at most stores online, and Ibotta offers really simple rebates on grocery store items.
A Note on Challenges
30 Day Challenges are a great and effective way to kickstart your new habits!
While you might be tempted to go extreme or try a few challenges together, we suggest taking one at a time.
This will help you stay accountable, motivated and working towards a goal.
Even if you did all 9 of the challenges above, you'd finish within a year!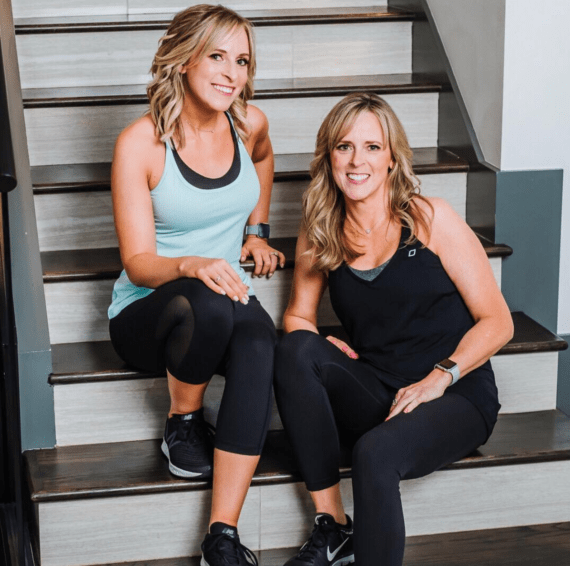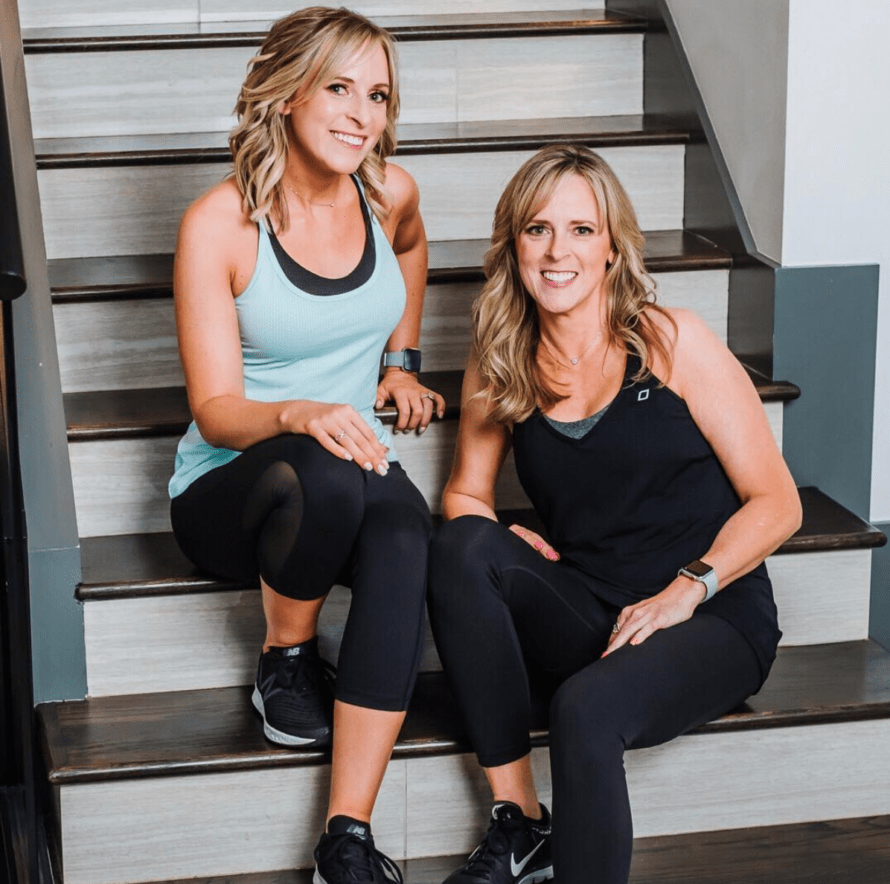 Which 30 Day Challenge Will You Try?
We'd love to hear which 30 day challenge you are about to do! Just drop us a comment below and we'll be featuring a few on this post!
Just make sure to include:
your name
what 30 day challenge you're starting
when you'll start!
By submitting a comment, you're acknowledging that I may feature your first name and challenge details on this post.
Why share it?
We've found that when others know that we're taking on a challenge, we stick to it better! That is our goal for you as well!