Achieve Your Goals – 8 Tips to Get What You Want!
This post may contain affiliate links. All opinions shared are my own. As an Amazon Associate I earn from qualifying purchases. Click to view our full disclosure.
When you set out to achieve your goals, it takes pure determination. It means stepping out of your comfort zone and just going for what would be amazing in your life. Easier said than done, right? We all have lives that keep us busy and valid excuses to not to go for a goal, but these 8 tips will help you break free and create a life you love!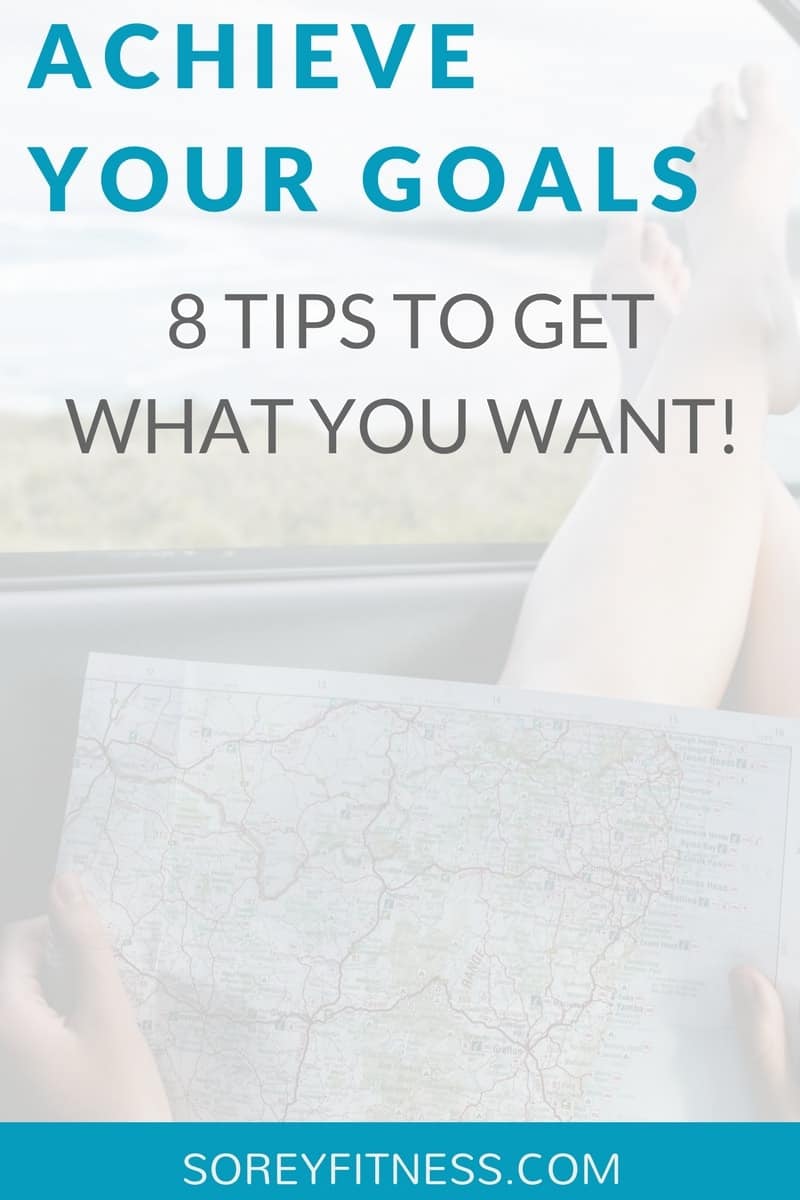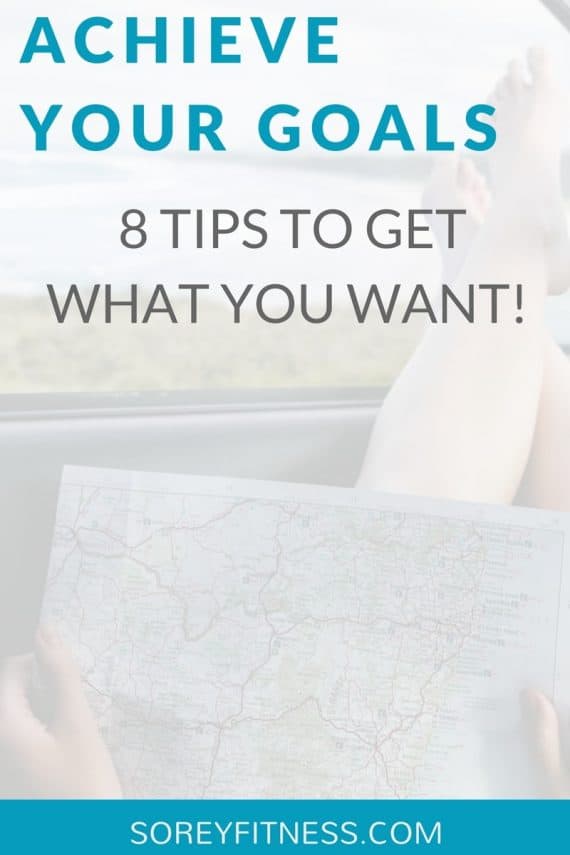 We've seen these 8 tips help us achieve goal after goal! Whether it be in our teaching days or now as full-time business owners.
If you follow these 8 tips to achieve your goals — you will see amazing things happen this year!
How to Achieve Your Goals & Get What You Want
1. Make sure your goal aligns with your priorities.
Remember this is titled "Achieve YOUR goals" for a reason. If you are trying to achieve something that doesn't truly matter to you it won't happen, or you'll be unhappy once you achieve your goal.
For example, if I said I was going to be the best financial advisor ever, I may reach the goal but never feel fulfilled by it because my priorities were to be healthy and home with my family.
Coaching allowed me to do both; so the goal to "Be a great coach to help others achieve their goals on a daily, weekly, and yearly basis" made more sense.
2. Write it Down.
For me, writing down my goals offer an accountability system. I know I've set a few goals, and the world is watching. If I need an extra push — I will tell one or two people that are always supportive of me about what I want to achieve and when I want to achieve it by.
3. Believe it is possible.
How do you expect it to happen if you don't believe it can? Whether it is starting a company or losing 10 lbs, you have to know you CAN.
Set a realistic date to achieve your goals and focus on the outcome instead of any negative thoughts you may have about falling short of the goal.
4. Be prepared.
If you want something, plan to achieve it. What will this goal take? How quickly will you see results of your work towards it? How long will you commit to succeed? Has someone else accomplished your goal?
Being prepared doesn't require a lot of skill or expertise. It could be as simple as carrying a cooler with healthy snacks to work if you are trying to get healthy.
5. Think Outside the Box.
If you want to achieve your perfect body but can't afford a gym membership, check out at home workouts or start by making small, healthy changes at work.
Want a fancy wardrobe? Check out eBay or Beyond the Rack!
Tired of not earning enough for retirement? Look at a second job like Beachbody coaching or event marketing jobs.
6. Network.
Business Week reported that 70% of jobs are found through networking, and other credible sources put the number closer to 85%! That sounds pretty impressive! On the other side of the table is the resume' dump where you stand a 15-30% chance of getting a
That sounds pretty impressive!
On the other side of the table is the resume' dump where you stand a 15-30% chance of getting a callback. Yikes!
Whether you are trying to find a better job or just looking for support to lose weight, a strong network can really help you reach your goals.
Sharing your progress with a like-minded group adds in accountability. This is one reason people doing Weight Watchers are so successful!
7. Don't be afraid to go outside of your comfort zone.
You've read it a hundred times probably, but to become something you've never been, you're going to have to do things you've never done before.
Don't be afraid to talk to someone or try something new.
8. Be Consistent!
It takes time and dedication to your goals to get what you want.
Remember, anyone can do it for a day, but only a small percent stick with it.
Some goals will take longer than others so setting smaller benchmarks and watching your progression every week or month will help you from giving up on your goal. Keep up your hard work and you will achieve your goals!
We are always setting new goals because there is so much we'd like to accomplish. We set really high goals because we know if it's relatively in grasp we will slack off.
Is your priority on your health, finances, family, career, faith, or another area?
What are your tips to achieve your goals?
You may also like: