Curing Perioral Dermatitis — A Continuing Struggle
This post may contain affiliate links. All opinions shared are my own. As an Amazon Associate I earn from qualifying purchases. Click to view our full disclosure.
Perioral Dermatitis typically affects young, white women – including me (and I'm guessing) you. First off, I'm so sorry you're having to deal with this. Second off – I am not a doctor or have a medical certification. I am only sharing my story. This post isn't designed to cure your perioral dermatitis.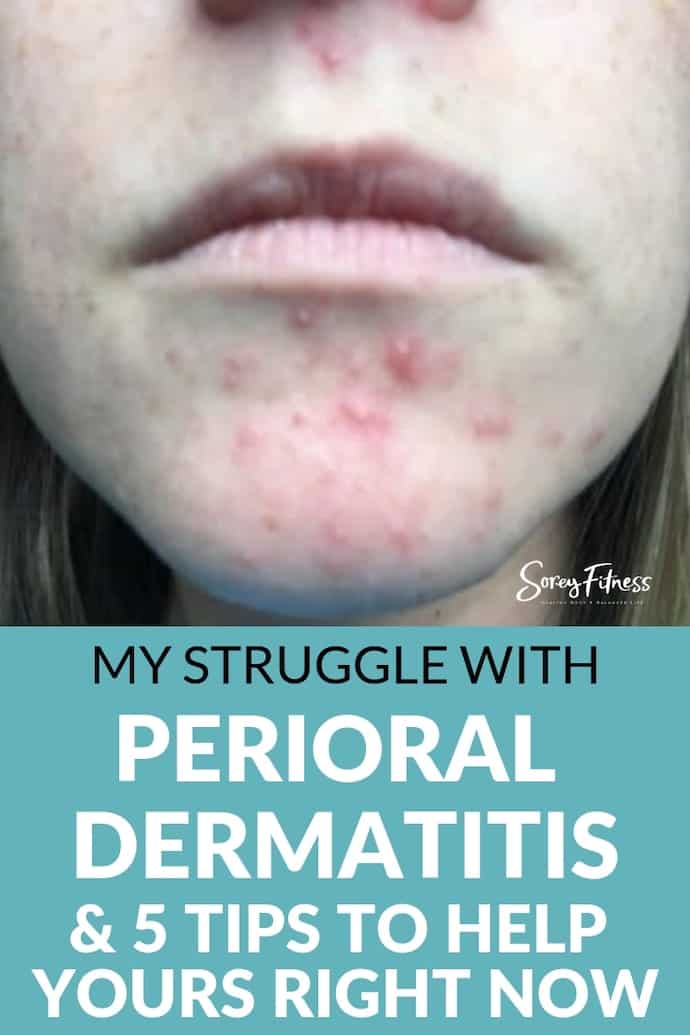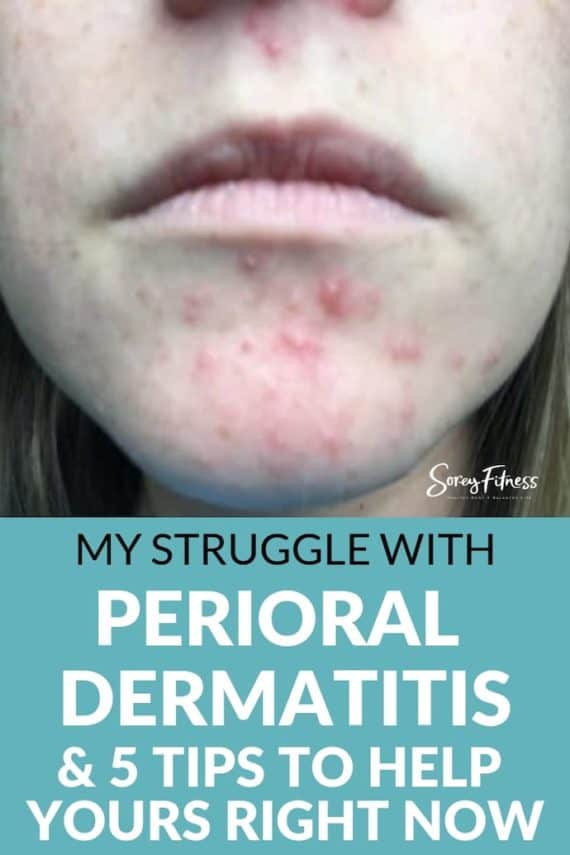 It's not life-threatening, but I know it's frustrating.
I know it's a source of worry and insecurity for you, as it is for me.
If you're like me, you've tried all kinds of things and just feel like it cycles back to red, itchy, burning little blisters.
And like me – you're probably clueless to why.
I originally wrote this post back in 2012 after dealing with perioral dermatitis for about a year. At that time, I had JUST started to date by now husband when it started on my chin, and I can still remember how embarrassed I was about it.
Over 6 years later, I want to share what I know, what people have emailed me, and just offer a kind word to give yourself grace.
What is Perioral Dermatitis?
It's an inflammatory rash that focuses mostly on the chin area but is not limited to it. It can go up to your nose and even your eyes.
It looks like red, inflamed skin with blisters. Sometimes it can itch or burn.
My dermatologist blames makeup, moisturizers, steroid creams, toothpaste with whitening ingredients, and cinnamon.
I have also heard stress, rapid change in temperature, strong soaps (including detergent), and vitamin deficiencies can play a role.
Here's my perioral dermatitis on a "normal" day
By normal, I just mean it's not flared up and angry. I also will have more clear days than this too though. This is in the middle.

After 7 years with it off and on, I think mine comes down to 3 things:
Toothpaste, stress, and hormones.
While I do stick to more natural products now, I really think it comes down to those 3 things.
I suggest keeping a journal about your food, stress level, travel, and menstrual cycle to see if you notice any patterns. Also, I suggest recording if you start using a new product too. This is what helped me figure out my triggers.
What is perioral dermatitis caused by?
Which, ironically, my trigger was mostly something I couldn't control — hormones.
Since 2011, I've been on birth control pills. I believe different pills effect my dermatitis. That's not to say EVERYONE's pills do, but mine definitely had a connection. I do best on a pill that keeps the hormones consistent versus stair-stepping.
But what do doctors say it's caused by?
A root cause is unknown. However, most doctors lean towards it being caused by strong topical steroids on the skin.
Healthline suggests these causes as well:
bacterial or fungal infections
constant drooling
fluorinated toothpaste
birth control pills
sunscreen
rosacea
It's funny to me that they list birth control pills, as well as, fluorinated toothpaste because I've had doctors tell me neither have an effect.
It really comes down to your investigation.
Is perioral dermatitis contagious?
No. (Source)
It can spread to different areas on the same person though – like chin to nose to eyes or cheeks.
How do you treat perioral dermatitis on your face?
Below I'll share my 5 tips that personally helped me. Here are a few other tips for treating perioral dermatitis on your face though.
Things You Can Do At Home
Get rid of harsh face scrubs and scented products.
Wash your face with mild soap and warm (not hot) water.
Avoid steroid creams and nasal sprays.
Reduce or track your makeup and skincare products.
Wash your pillow cases and towels often.
Limit spicy foods. Cinnamon is also one I've been told to avoid.
Switch to a fluoride-free toothpaste.
Things Doctors Can Do
Your doctor may also prescribe either oral or topical antibiotics. I will say – the oral antibiotics are AWFUL.
I thought I was just a wuss, but over the years people have written and said both Doxycycline and Minocycline are horrible to be on.
I've been one them each once.
It made me tired, moody, and melancholy. I also had horrible stomaches on it even following the prescription notes on food and water.
It did make my perioral dermatitis clear up for a bit, but I don't feel like it was worth it. Plus it ripped away my healthy gut organisms because it just kills off everything.
It's also ironic to me that they recommend an antibiotic when your gut health may already be weak and thats a possible cause of the rash. Just an opinion, but no thanks!
5 Products That I Use Having Dermatitis
This is the best sunscreen I've found. If I travel, I'll even squeeze it into a TSA-approved little container!
I get the SPF 15, but they have a lot of options. Perioral Dermatitis is such sensitive skin that it needs a gentle SPF, and it definitely needs that sun protection!
This product was just a surprise! I picked it up to get free shipping on Amazon eons ago, and I love how silky and gentle it feels. "Say Yes to" also keeps their product's ingredients to a minimum and without harsh chemicals.
It's also pretty cheap!! Check out the price here.
Yeah, I take an over-the-counter Zinc when I have a flare up. The Mayo Clinic says you can take 40-220mg for up to 6 months to treat skin conditions such as Eczema. I try to do it just when I have a flare up though.
Jason's seems to be easier to get on Amazon so I usually get it, but I love both brands.
My dermatologist told me to avoid: Sodium Lauryl Sulfate, whiteners, fluroride, and harsh flavors (like peppermint or cinnamon).
That as a tall order!!
I tried several and both of those are great. Kiss My Face is more of a gel, and Jason's is more of a paste.
Kiss My Face is another brand focused on using good ingredients in their products. Since perioral dermatitis is usually around the lips, I feel like using a higher-quality chapstick is really important.
I used to be able to find it at Walmart and even some grocery stores, but now I can't as easily.
I usually order a few and keep them around the house and in my purse.
Does coconut oil help? What about honey?
Coconut oil and honey both have antibacterial properties which is why I think it could help.
I made this video years ago, and it still gets traction on Youtube. I go over a few additional tips including a honey and organic yogurt mask that seems to cool down my symptoms.
How long does it take to heal?
Unfortunately, I still have flare-ups and hear from others that have had it for years.
With that said, once I made a few lifestyle changes (including a new birth control pill) my skin cleared up the majority of the time.
I remember breaking down in the car after my mom told me a blister was (again) peeling on my chin after being on antibiotics for the rash once before. It was so embarrassing!!
After all this time, my advice to you is to:
breath.
It will help ease your stress level and reduce those awful bumps. Sometimes it's the hardest thing to do, but it does help.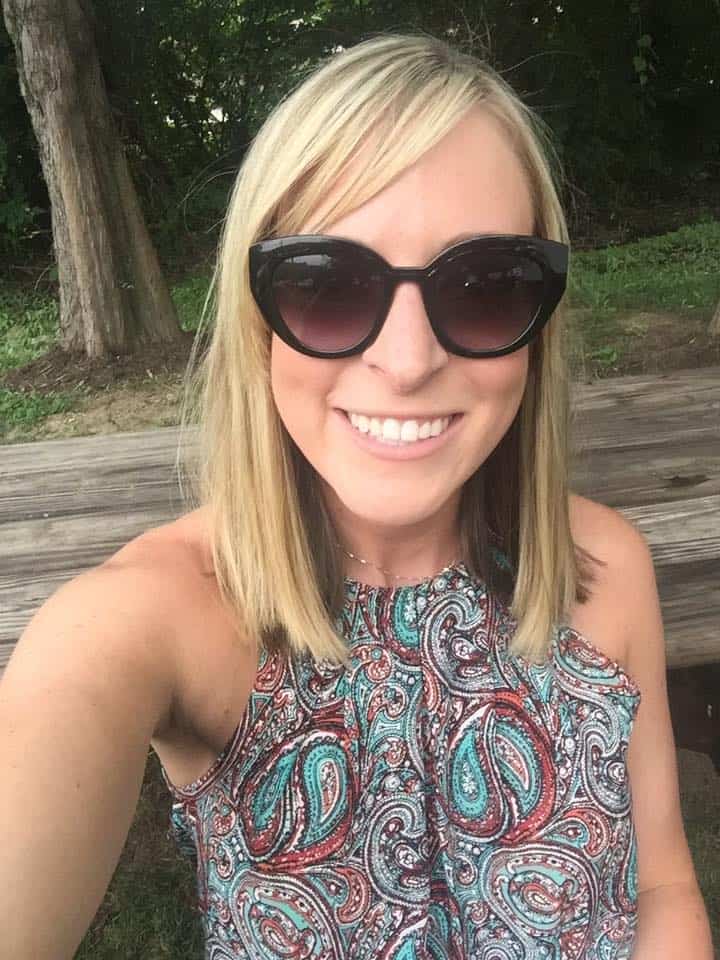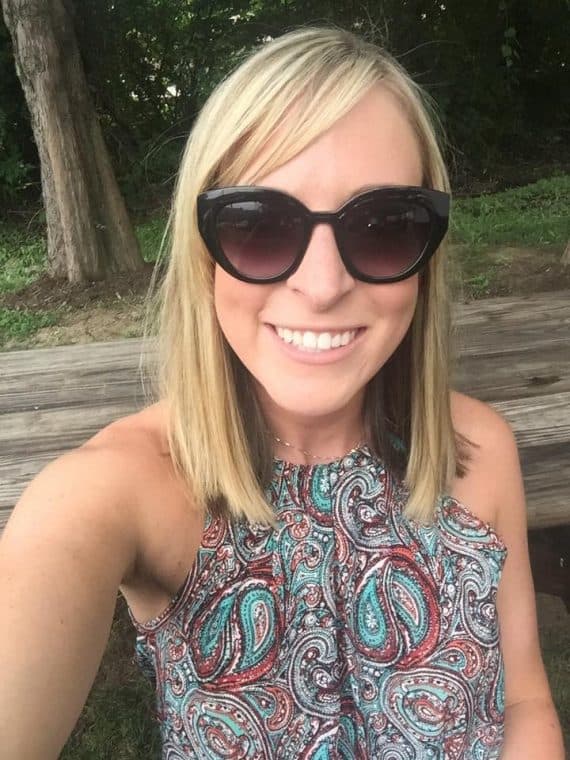 This is my dermatitis 2 days after the "Normal" day. Unfortunately, it didn't stay this clear, but it is nice to know it's a possibility…even temporarily.
My varying level of symptoms each month is another reason I believe it's very much hormone related.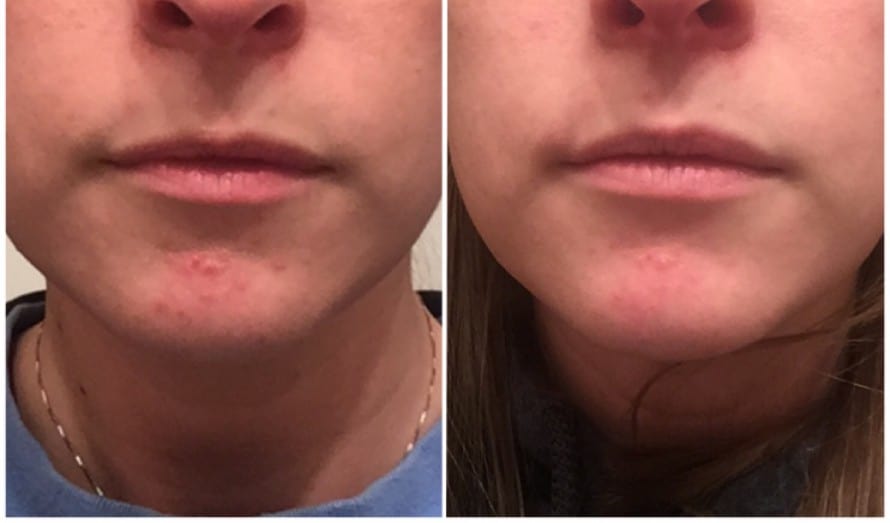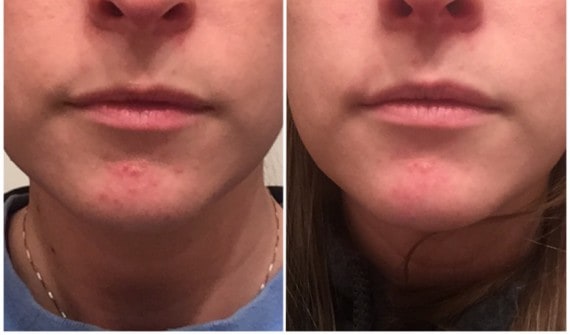 5 Things That Helped My Perioral Dermatitis
1.See a dermatologist
He or she can prescribe an antibiotic and prescription gel to apply on it. My perioral dermatitis has never cleared on its own unless it was a small flare-up. Typically an antibiotic helps clear it up, but they are really potent.
I prefer the topical creams instead – just make sure it's not a steroid. GOOGLE it even after a prescription is written just to be safe. I've read horrible emails where people were prescribed a steroid, and it just made it worse.
2. Take an over-the-counter zinc supplement twice a day
This was recommended to me by my dermatologist. Livestrong also mentions how a zinc deficiency could play a role in perioral dermatitis.
3. Could it be a medication effect? Talk it out with your doctor!
I know for me my birth control and nasal spray was an issue with my dermatitis. If you use either it may be worth talking it over with your doctor to see if that could be causing it or making it worse.
4. Avoid cortisone creams
They make your skin thinner and can even bleach it! The creams are also shown to flare up perioral dermatitis and make it come back quicker and heavier.
Here is a whole post on how I manage my stress.
2 Bonus Points
1. Food
I've also noticed that certain foods can cause mine to flare. You may try an elimination diet or a food journal to see if something makes it worse.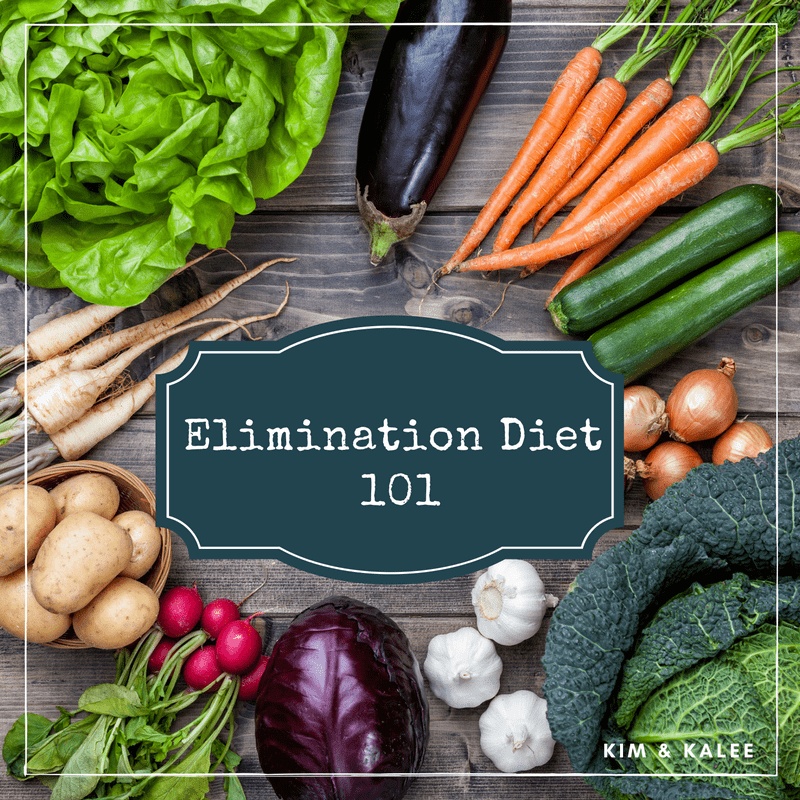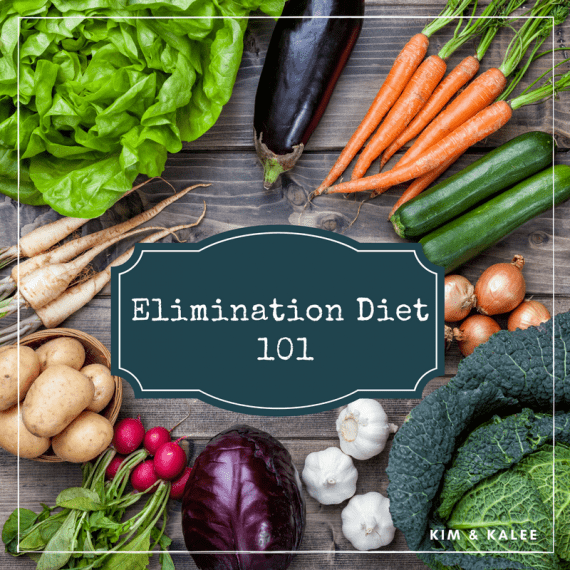 For me, almonds can trigger it weirdly enough. I've also heard citrus and spicy foods can be common triggers.
2. Products
Body, face, laundry detergent, perfume, makeup, and other products contain Sodium Lauryl Sulfate (SLS). This is considered a known toxin in Canada; however, it is in a ton of products in the United States! Nuts!!! SLS is a common skin irritant, and you should avoid it.
Don't forget you may be allergic to any of the other ingredients in your soaps and until you figure out what it is and stop using it, it is harder to cure your dermatitis.
Other Information
Since my original post, I've learned a lot. I hope that it helps you.
I wanted to include the original piece to this post because I think it's relatable after hearing from so many others with it.
This is me, valentines day 2012. My chin was doing pretty good, but the perioral dermatitis was up in my nose. MISERABLE!
Ya, you may be thinking, why a donut then? Could that sugar really help?!
My reply?
It was Valentines day, and it was yummy enough to document. If you have to live with the bumps, have a donut here and there. ;)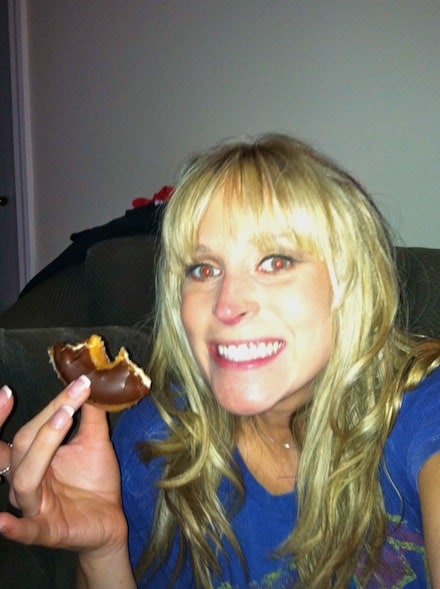 It's also really hard to find a picture of me from then too because I hated taking them.
Now to the Original Post from 2012
How my Perioral Dermatitis Started
I ended up with perioral dermatitis after signing up for a double major my senior year of college.
I decided to take on finance based on the idea of becoming a financial advisor and showing people I could do it. ALWAYS a wonderful idea…not!
Within the first month, I was stressed out and the bumps appeared in August.
Now, I don't know if that's what caused it – but guys, I really hated finance.
I also had just started dating someone, and now I had this awful rash for the him and the world to see.
The first appointment the dermatologist had was 2 weeks after seeing my first blisters.
I was hoping a shot or a cream would get them gone in a week…2 weeks tops. She gave me a steroid shot [update 2018: BAD], Minocycline, Finacea Gel, and the awful news: "give it at least 6 weeks and then we'll reevaluate."
WHAT?!
I had class every day and a new boyfriend. I hated it this rash.
After a month of taking the antibiotic and applying the gel twice a day, dermatitis cleared up. I was in heaven! So much so that I canceled my 2nd appointment! I would never, ever take my smooth chin for granted.
By Christmas, it was back.
I scheduled an appointment with my family doctor, and she put me on a stronger antibiotic: Doxycycline. The Doxycycline made me so thirsty and my stomach hurt, but it was worth it. Again, the bumps went away after about a month.
I had another nice little break before having yet another flare up.
This time I was fed up.
I began researching about vitamin deficiencies and natural ways to cure it.
I began applying a mask of Stonyfield yogurt and coconut oil. It helped significantly for about a week. After that, it only really worked if I didn't use it every day. I still use the mask if I have a big event coming up, but it is not an effective treatment for everyday use.
My perioral dermatitis hung around until late August.
I decided to go back and see the dermatologist again after crying over it in a shopping center parking lot and not wanting to go in with a bright red, burning chin.
She put me on antibiotics again and also suggested I start taking zinc every day. Studies have shown a zinc supplement can help dermatitis significantly even if you are eating healthy.
Since August, the zinc has been helping [written in January].
The rash cleared within the month of taking the antibiotics, but the zinc has kept it at bay so far pretty well.
Currently, I am having a small flare up, but it is not nearly as bad as it used to be. The flare-up is because I skipped a zinc supplement one day when I was out of town and the stress of starting a new job.
I am trying to remain calm and write down any stressors. While there is little documentation about stress and perioral dermatitis, I feel they are strongly connected.
Do you suffer from Perioral Dermatitis?
Do you have a solution or tip?
I'd love to hear from you either in the comment section or email me at kalee@soreyfitness.com
Also, please see my favorite skincare, makeup, and hair products that are safe for dermatitis if you have questions relating to cosmetics.
You might also like: