Best Free Weight Loss Tracker Printable & Planner
This post may contain affiliate links. All opinions shared are my own. As an Amazon Associate I earn from qualifying purchases. Click to view our full disclosure.
Track your progress with this weight loss tracker printable! We've included a weight tracker, as well as, a tracker for your body measurements. Both of these free printables are available for instant download below! We hope they inspire you to create an action plan and hit your goal weight!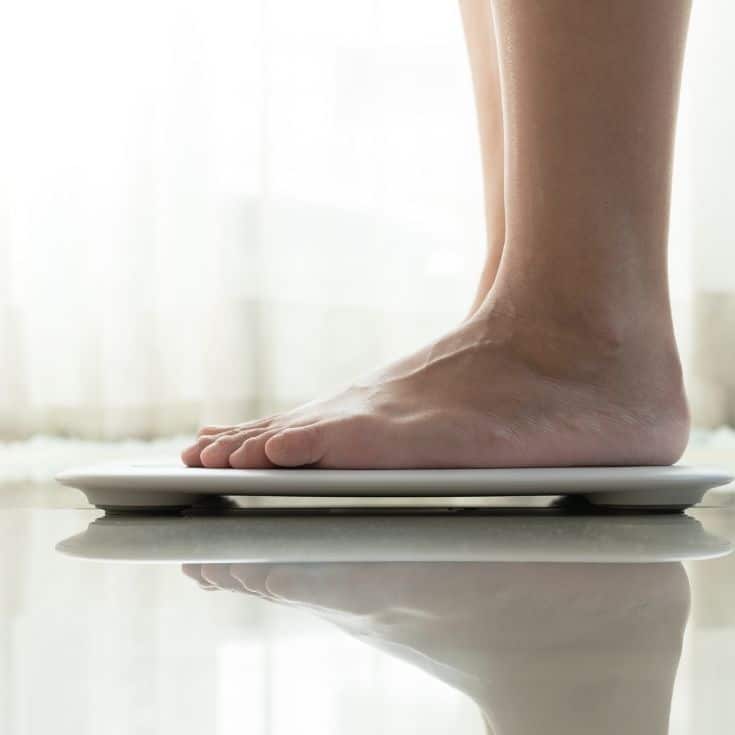 We hope this weight loss template will you track your progress! It can also be a fun way to see how your healthy habits affect your weight loss journey!
Why use a monthly weight loss tracker?
Setting monthly goals or long term SMART goals are a great way to get and stay motivated! Seeing your progress with these weight loss printables can help inspire you on tough days!
And most of us need a little help!
The CDC found, 39.8% of adults age 20 and over were obese and that another 31.8% were overweight.
Tracking can help us commit and stay on track too.
The American Psychological Association, found that "companies that track their goals in real-time are twice as likely to hit all of their goals in a 12 month period. In fact, the more frequently you check in on your progress toward your goal, the more likely you are to succeed."
While the study was about companies, the same could be applied to people as well!
How to Use Weight Loss Printables & Fitness Tracker
These printable PDFs allow you to track your weight, as well as, new goals. We highly recommend tracking any weight change, as well as, track of your measurements.
INSTRUCTIONS
Click any printable weight loss tracker template
Download or simply click Print
The default size is a full-page, but you can also click "print to size of the page"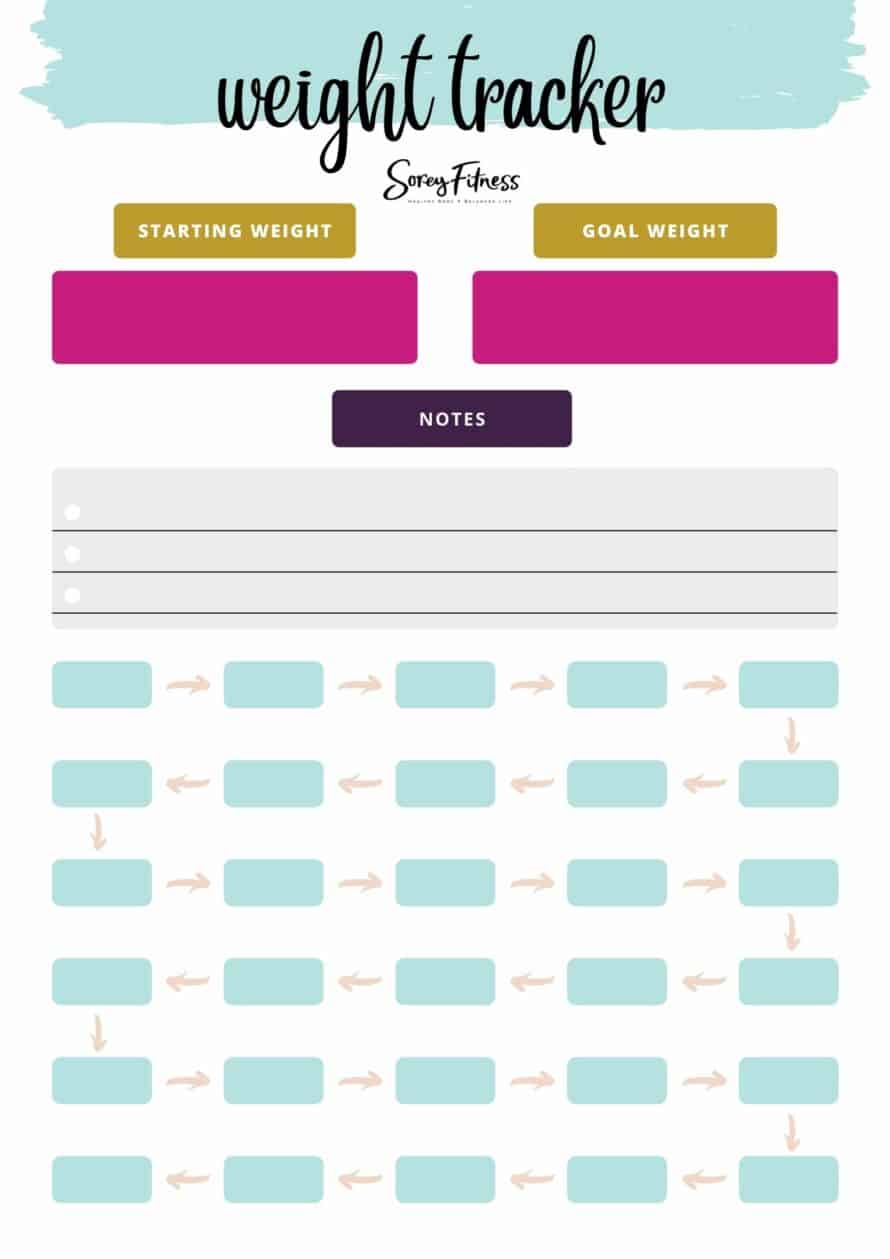 Weight Loss Goal Chart
Keep track of your progress using these free weight loss trackers! They are for personal use only and should not be sold.
We hope each weight loss template and meal tracker help you each day. Just click on the picture or link below the picture to download each printable weight loss tracker!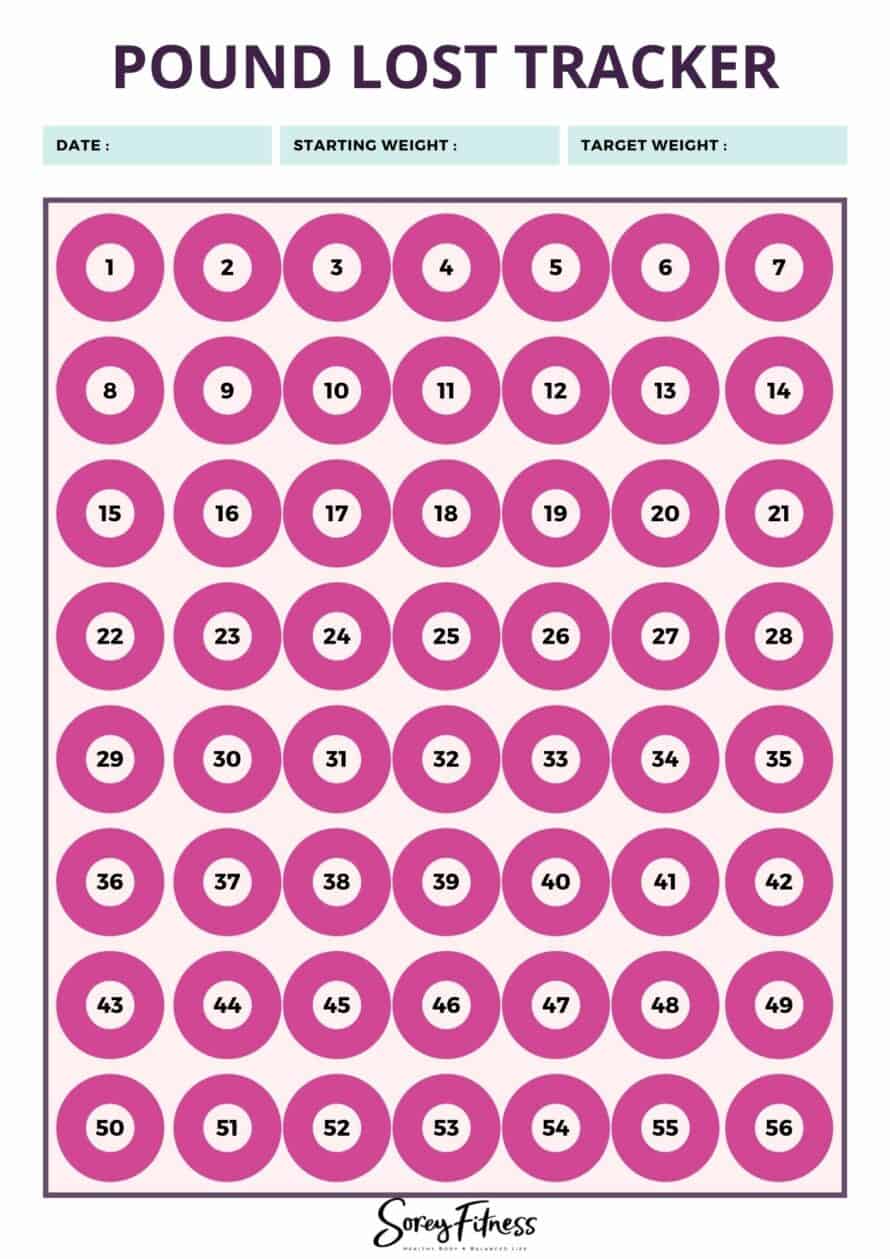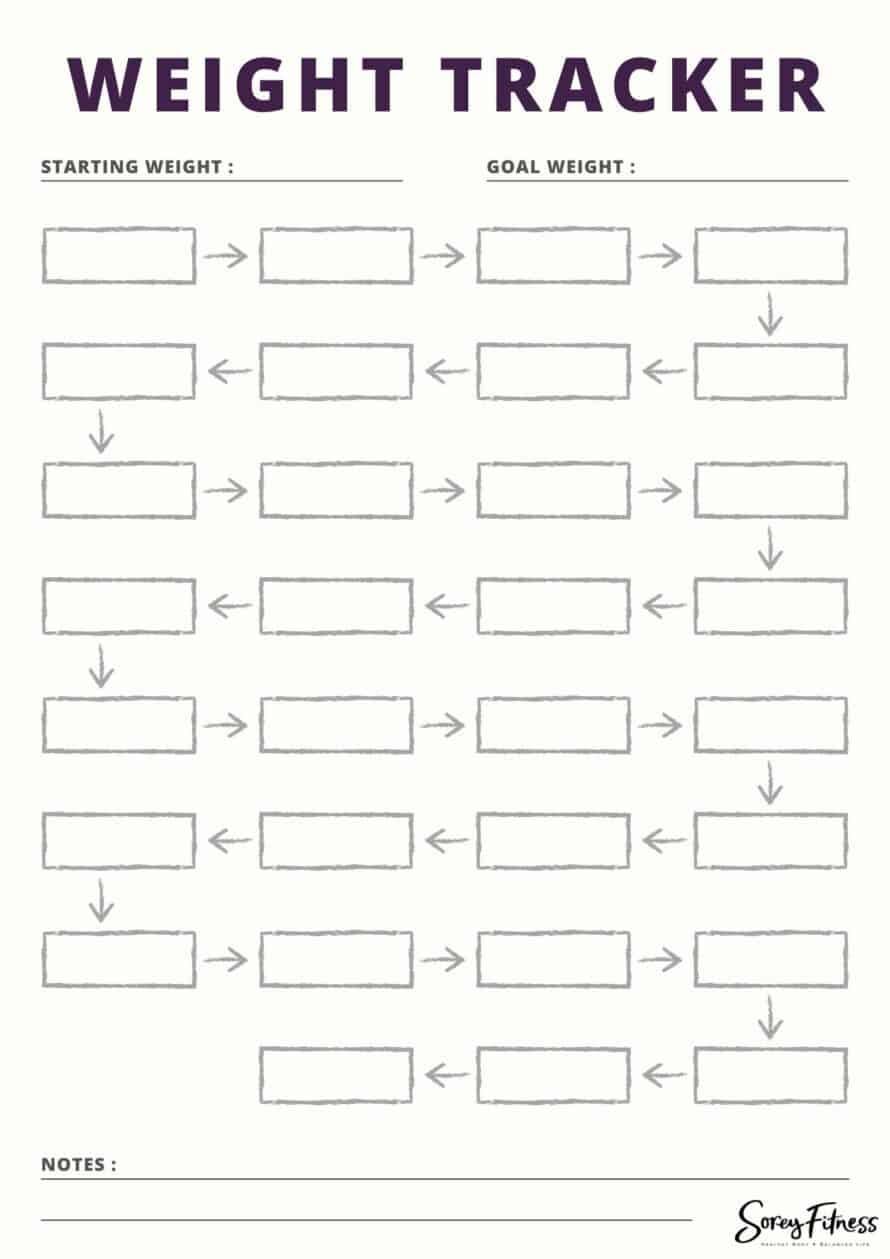 Weight Loss Measurement Chart
Sometimes our weight can be effected by hormones, digestion, and water retention. For those reasons, we love to do a body measurement chart along with our free weight loss tracker printable.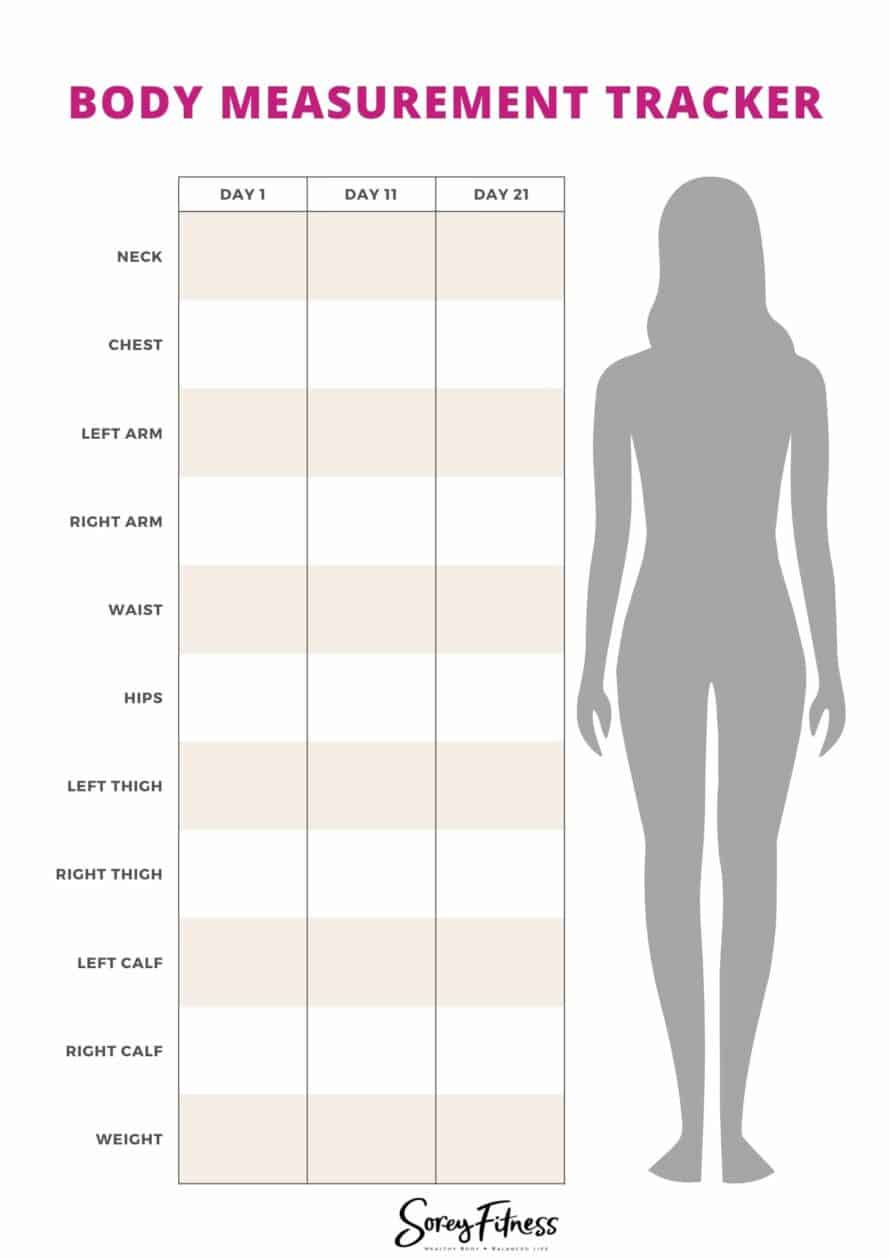 Best Free Weight Loss Planner
Planning ahead can also help you stay on track and hit your health and fitness goals. Here's a fun weekly weight loss planner and meal planner!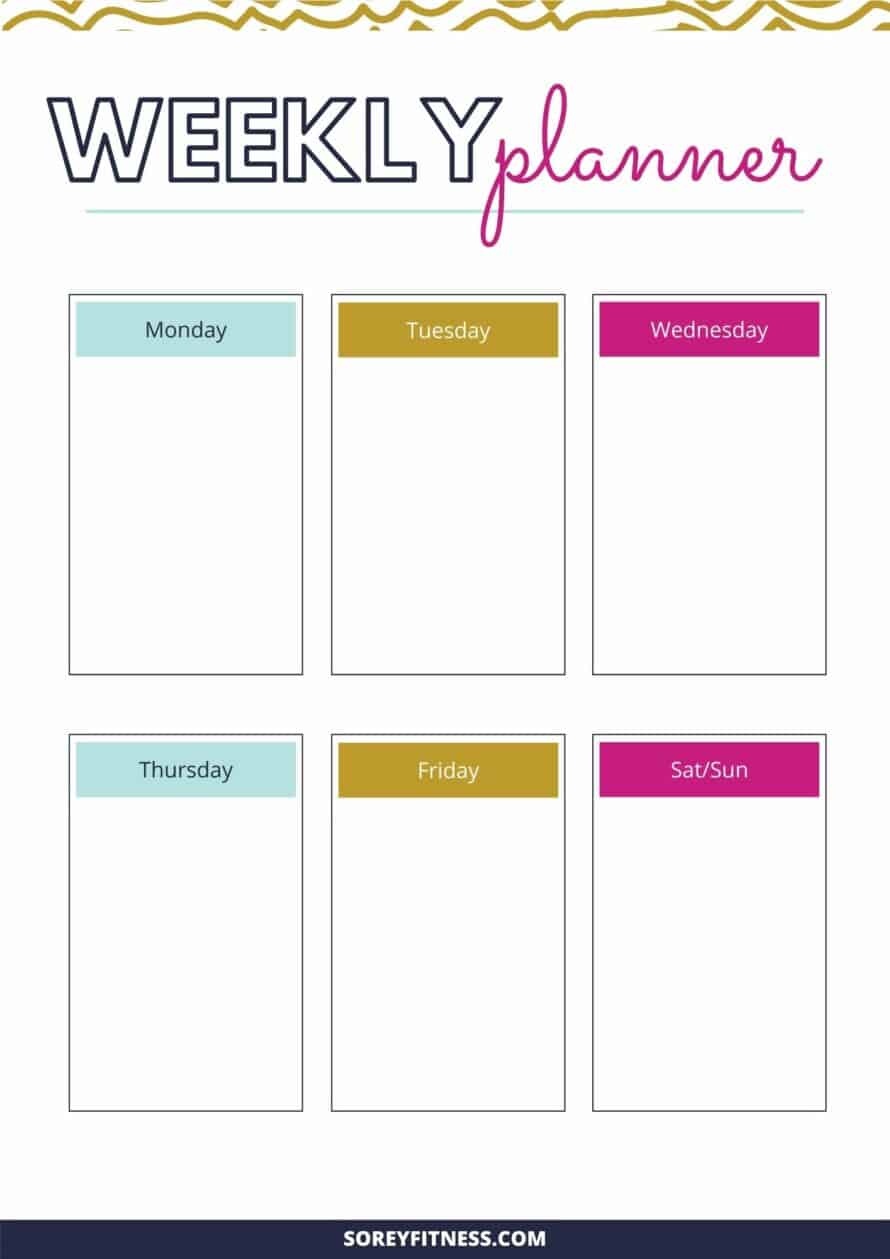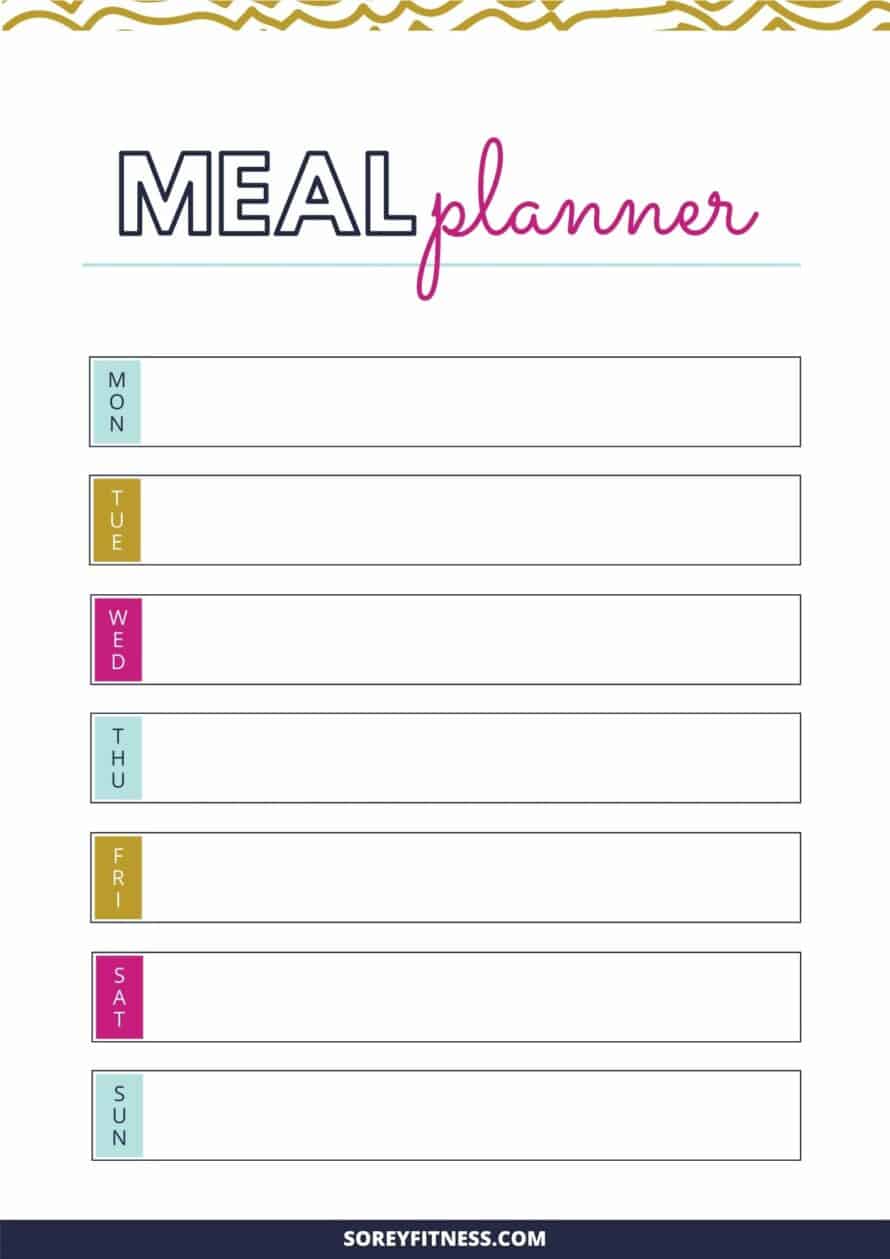 Need help with your nutrition and meal prep? Get our FREE 5 DAY MEAL PLAN!
Weight Loss Tracker Bullet Journal
If you love a bullet journal, there are hundreds of fun ways to track your progress! We have a free printable below, but you may also like these 25 Fitness Bullet Journal Ideas for Health & Weight Loss Goals.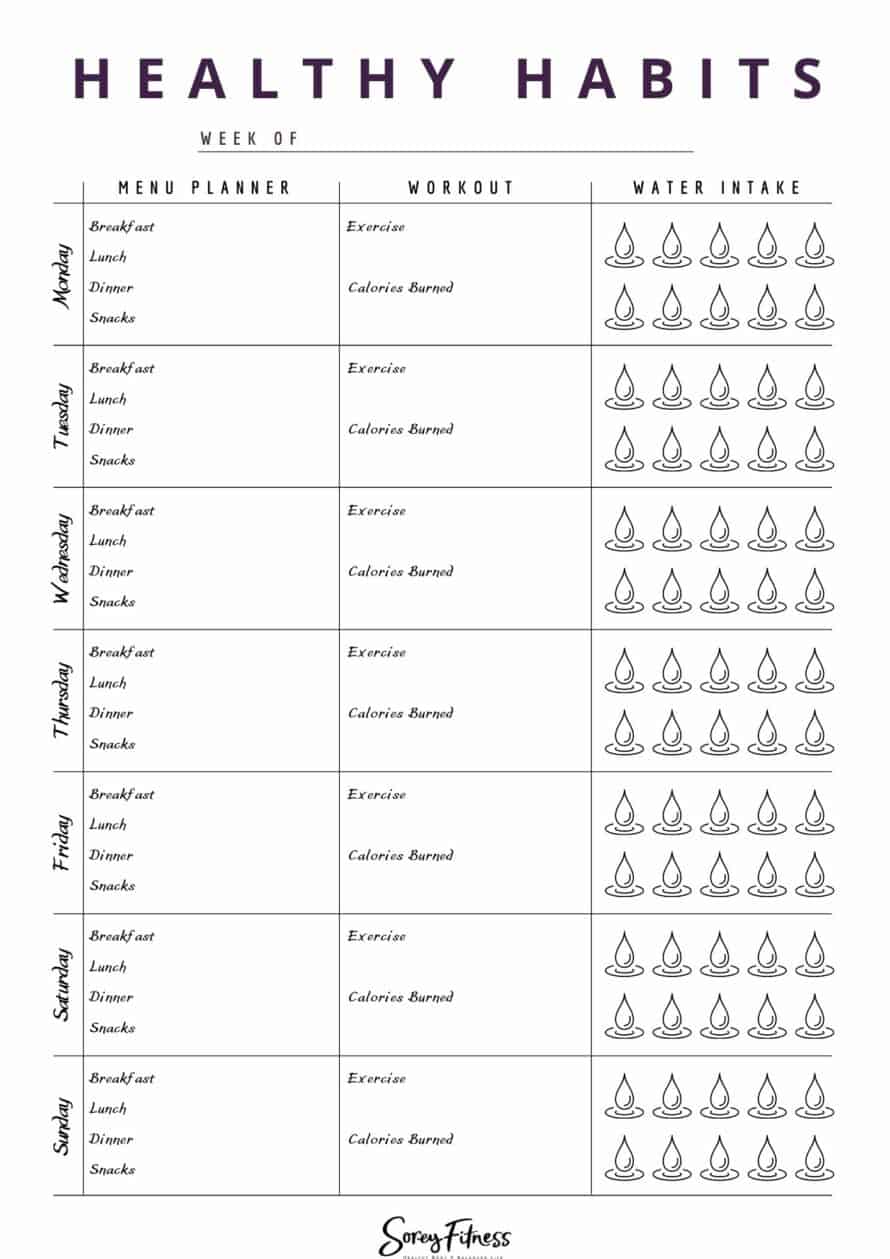 This bullet journal weight and habit tracker can help you stay on track each day!
We also love to use a bullet journal for a water log.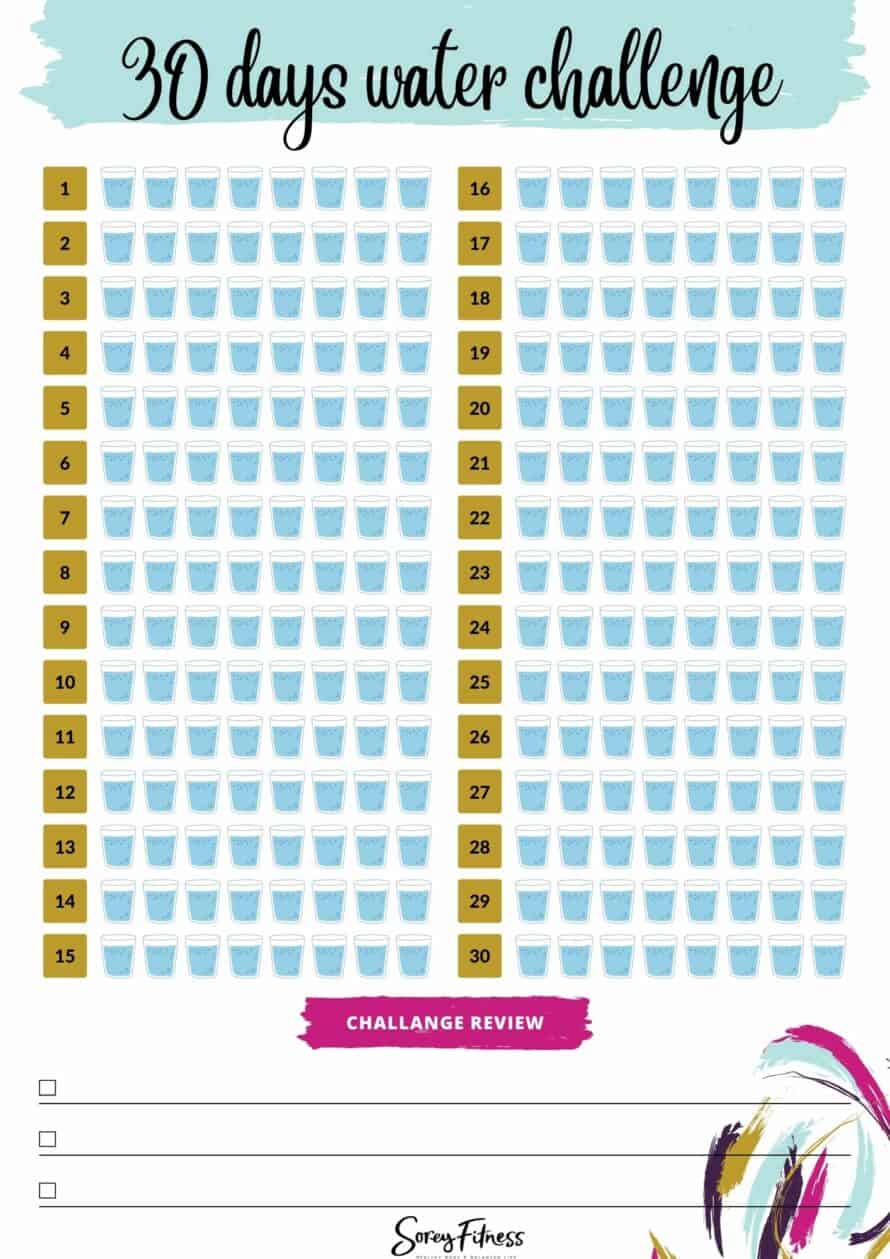 You may also like this weight loss journal template!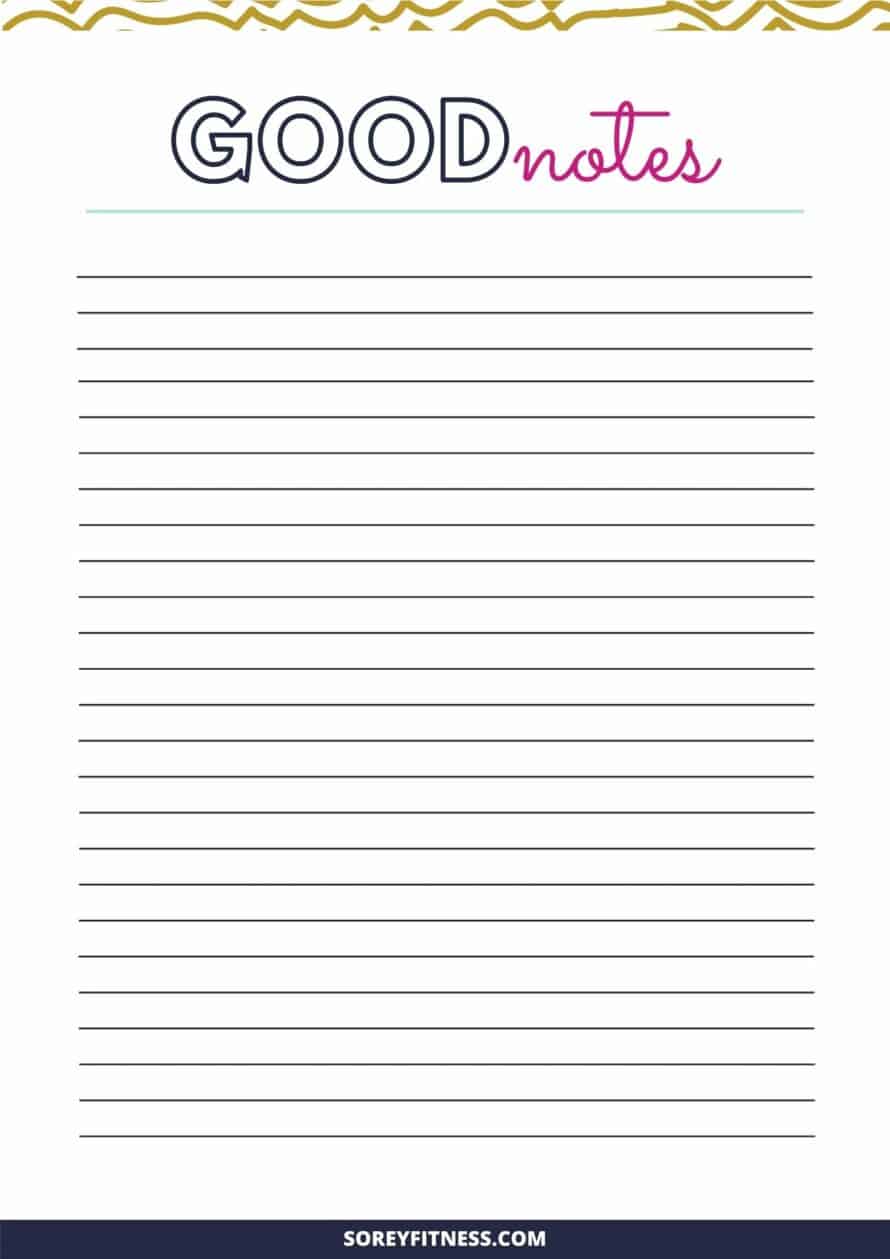 We also love this Daily Food, Workout, and Weight Loss Tracker: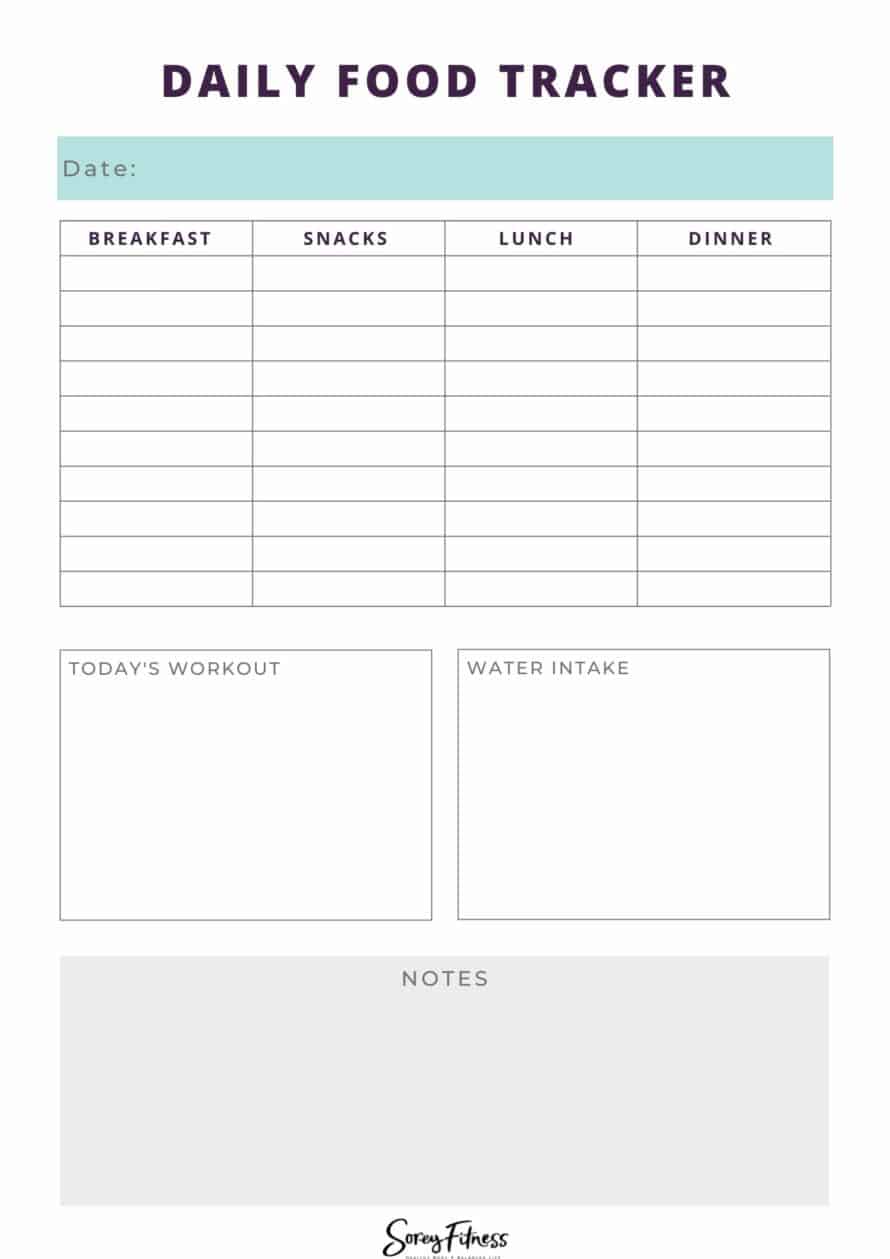 My Experience & Tips
I like to keep a daily food dairy – either a note page in a weight loss journal or using a food log app like MyFitnessPal. I also like to keep a water log to make sure I'm staying hydrated.
From my personal experience, I find when I don't track my daily progress the weight gain creeps in.
Taking just a little bit of time each day helps me stay on track with my fitness goals. I've also found it helpful to keep my fitness journal and weight loss tracker printables in a three-ring binder.
Another weight loss tip that keeps me motivated is treating myself to a weight loss reward every 2 to 5 lbs lost.
You may also like our 5 day skinny jeans meal plan! Sign up for our email list to get it!
You may also like: