Everything About The New Cookies and Creamy Shakeology Flavor
This post may contain affiliate links. All opinions shared are my own. As an Amazon Associate I earn from qualifying purchases. Click to view our full disclosure.
Beachbody's newest flavor is Cookies & Creamy Shakeology! We're so excited for this plant-based, dairy-free option! It's now available to purchase!!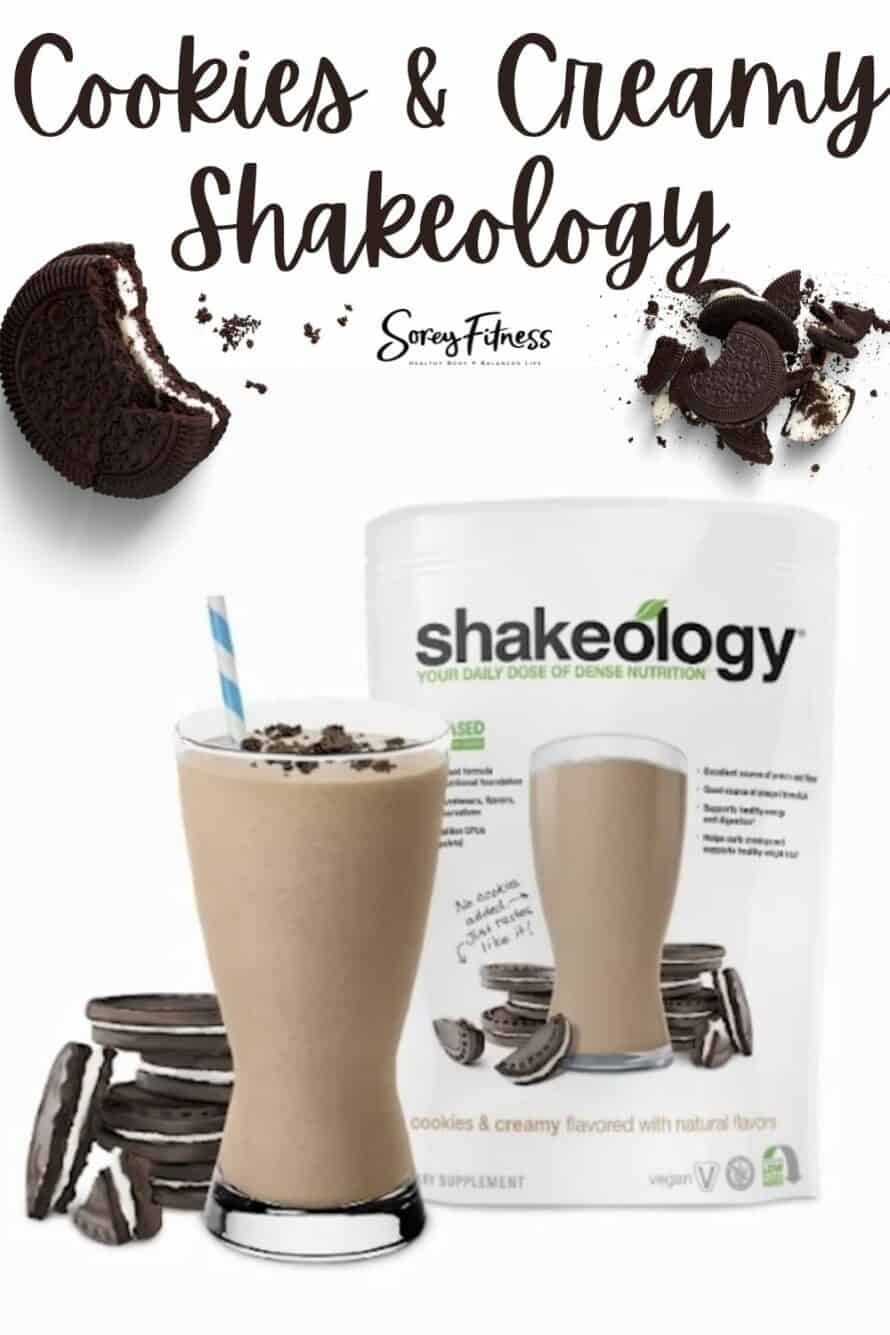 Cookies & Creamy Shakeology is a great nutrient-dense meal replacement that is super creamy and delicious. We love that it helps us not crave a milkshake as well! If you've never had Shakeology before, we have a ton of amazing recipes you might like!
The 2021 Shakeology flavor combines vanilla and cocoa for an amazing flavor, and it also includes 16g of protein, 250mg of omega-3 from ALA, 6g of fiber, 2 billion CFUs Bacillus coagulans, supergreens, superfruits, and adaptogens to help you feel your best!
Unlike the seasonal Caramel, Pumpkin Spice, and Peppermint Mocha Shakeology, Cookies & Creamy is a permanent flavor available year-round!
You can order a bag of 30 servings or a box of 24 packets.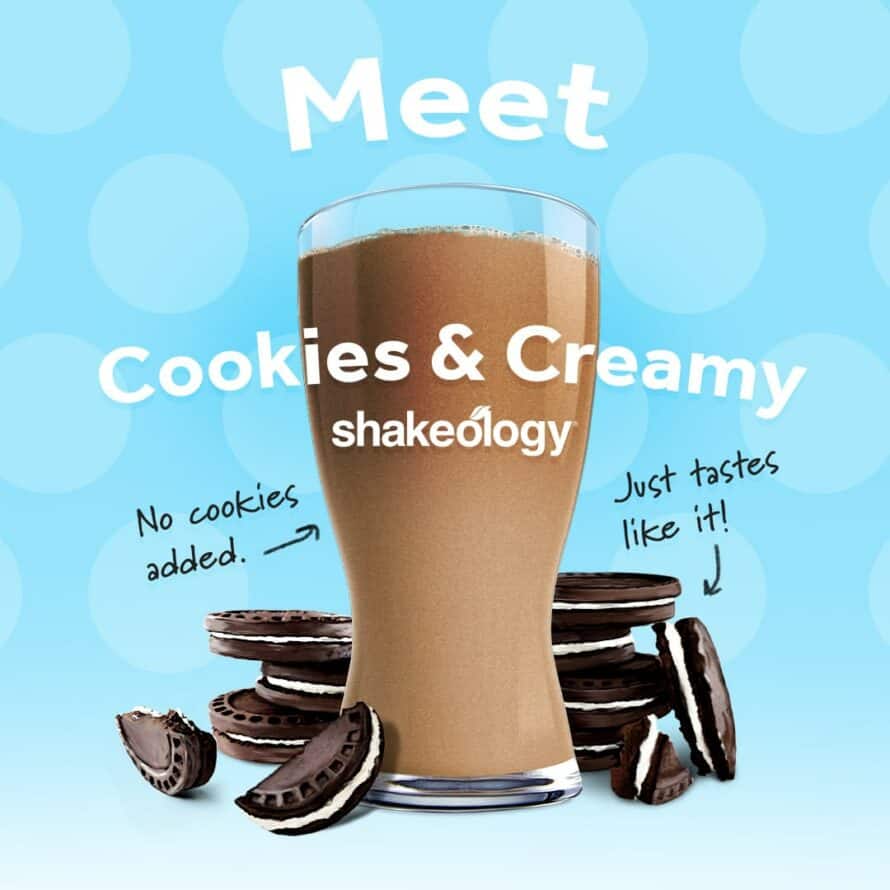 Does Cookies & Creamy Plant-Based Vegan Shakeology contain real cookies?
No, it uses cocoa instead of actual cookies in the formula. With that said, we think even the Oreo lovers out there will want to try this flavor!
Does Shakeology contain any artificial sweeteners, flavors, colors, or preservatives?
No. Shakeology is free of artificial sweeteners, flavors, colors, or preservatives.
Is this flavor Vegan?
Yes
Is it Gluten-Free?
Yes
Where is it available?
Cookies & Creamy Shakeology is available in the United States and Canada now!
You may also like our Vegan Shakeology Review!