I just turned 26. I have to admit – I went through 25 thinking I was 24 for most of the year. It just didn't click, but I sure did a lot at 25!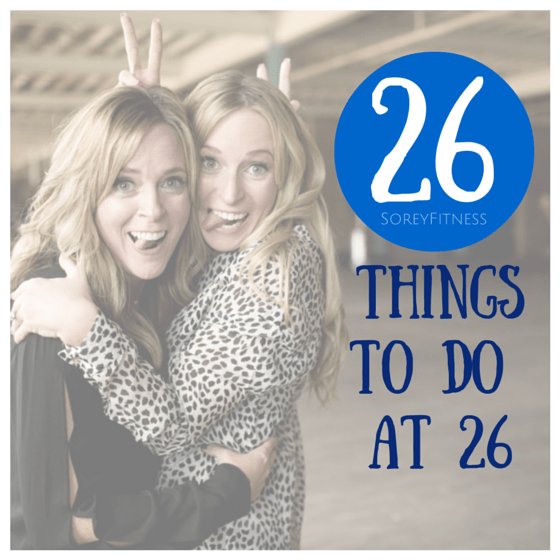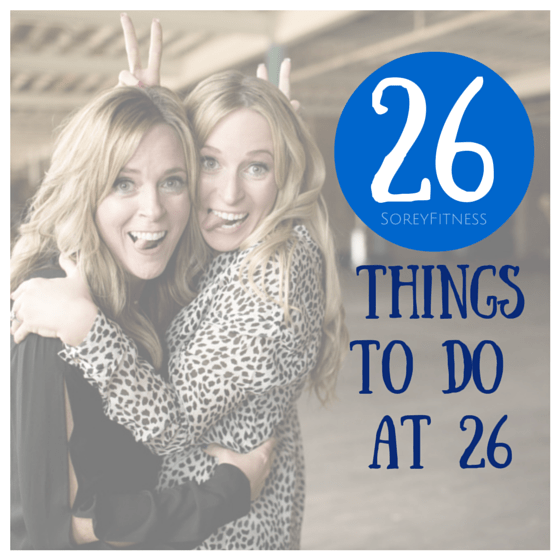 You may also like 25 Things You Should Know by 25 
I got married, went on an amazing honeymoon, and moved. It was an amazing year, and my post on 25 Things You Should Know by 25 went over really well.
26 is exciting.
We are over the 21st birthday and ready for the fun, classy things in life! Hang on to your hat 26!
26 Things to Do at 26
Go on a random road trip with your best friend – windows down and music up!
Stay up all night making memories that you'll reminisce about at 86.
Eat pancakes at 2am in the morning – breakfast never tasted sweeter!
Do something nice for someone else – always classy no matter the age.
Save up and go shopping for something(s) fabulous!! You work hard – you deserve it!
Figure out your signature drink. You can't drink jagerbombs forever, and a lemon drop martini is pretty tasty.
Read something inspiring every day. Pinterest, magazines, a book, anything – just find something that stirs your dreams daily.
Dream BIG. You're 26 – you have the tools you need – now just make your dreams happen.
Throw out the Abercrombie skirts but dig out your old yearbooks. Yes, we were styling matching our tank top to the moose.
Reconnect with friends hosting your first dinner party. Serve cocktails, a tasty appetizer, and a classic dinner with chocolate after.
Write yourself a letter to open for your 30th birthday.
Go to a playground and tell those monkey bars whose boss.
Thank someone that has helped you become the classy, driven woman you are.
Buy yourself a hammer, nails, and anything else you need to be miss independent….even if it means having an iPhone to Google a good plumber in the area.
Take care of your health – daily, monthly, and annually. Ask about your family history, do monthly breast exams, and go for your annual. Let's make it to 86!
Create a budget if you don't already have one. That way you know when you can splurge and when you need to save.
Plan a fabulous trip – even if it's just a town over for the best burger everrrrrr.
Tell someone you love them.
Find your dream job. Right now you have the time to take some risks. Find your dream job – maybe it's working part-time somewhere or volunteering. Don't be afraid to look for multiple solutions to make it happen.
Find a mentor. Whose life looks absolutely amazing? Connect with them over coffee or a great workout!
Drop the negativity! Who has time for it? Cut off the frenemies and find people that see you for the amazing person you are.
Rescue a fur baby. At 26, I know some people have kids and some don't. For me – at 26, a fur baby is all I need and can handle.
Skinny Dip.
Conquer a fear. I am woman, hear me roar!
Unplug from all technology one day….minus the heat, running water, and blow dryer. You gotta have the amenities, but it's time to shut down the phone, iPad, and computer. Just relax.
Be kind to yourself. You are a once in all of history event. No one will be ever YOU!
Did you accomplish any of the 26 Things to Do at 26?
You may also like:
17 Keys to Living Better and Happier
5 Fit Tips My Dog Taught Me