Before trying Nutrisystem, I was frustrated with my own weight loss and pitiful eating habits. I decided to try Nutrisystem because it looked simple & effective. Within just 2 months, I hit my goal weight, and it was pretty painless too!
Below is my honest review and results!

**This post contains affiliate links and I will be compensated if you make a purchase after clicking on my links. For more information about FTC disclosure requirements, please see here.

What's Nutrisystem's Turbo Takeoff?
If you're like me, you want to see the scale move pretty quickly. The Turbo 13 plan is designed to help you lose up to 13 lbs in 1 month which really excited me!
I also got 40% off my first order, and you can too using this affiliate link.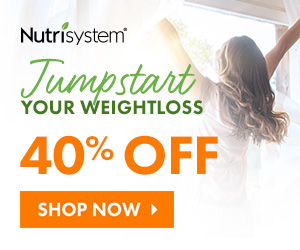 The Turbo Takeoff foods were put in a special box separate from the other food I ordered.
It was super easy to tell which foods belonged to the Turbo 13 plan and which foods were for after that first week.
Nutrisystem's Turbo Takeoff Week's Menu includes:
Specific breakfast, lunch and dinner meals selected from your order
Mid-morning chocolate TurboShakes™ that is full of protein and probiotics
An afternoon NutriCurb® bar that is chocolate and peanut butter flavored
At least 4 servings of veggies (not included with purchase)

Nutrisystem's Turbo Takeoff Review – Did I Starve?
The system is so easy to follow. I literally pulled it all out of the box Sunday night to start Monday.
I'm not a vegetable lover by any means. So I really wasn't excited about 4+ servings and thought I might skip them.
That didn't go well.
Day 1 of the plan, I skipped the veggies, but I woke up HANGRY about 3AM.
So the next day, I picked up bone broth, fresh vegetables like tomatoes, squash and zucchini.
The vegetables did help, but I actually added in one more snack (2 eggs or Nutrisystem's snacks) each day as well.
I know – I cheated.
Instead, I should have added in more veggies, and it would have been allowed.
I tend to get dizzy and weird if I go too low in my calories though, and that's how I rationalized it.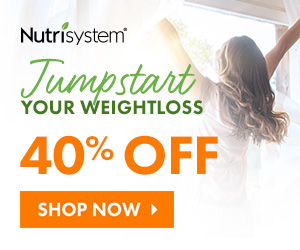 For the Turbo 13 week, my goal was 1025 calories. With their NUMI tracker, I found I was only eating about 925.
Both of these numbers are below the normal recommend 1200 calorie base…so I still feel good about adding in my snack.
All in all, I ate about 1100 calories per day. The meals were pretty tasty, and it was super easy.
How many times do you eat?
I ate 5 to 6 time. A typical day was breakfast, a Turbo Shake for a snack, lunch, a NutriCurb® bar, and dinner.
I also added in either a snack or veggies for meal 6 after day 1.
Lean 13 Food
I ate a variety of foods during week 1. Muffins, chili, BBQ, and pizza were all on the plan.
Along with the pictures shown, I also had my Nutricurb bar, shake and veggies!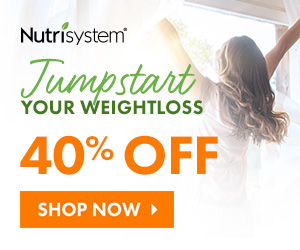 Lean 13 aka Turbo Takeoff Week Results
Nutrisystem's first week menu was intense. It was super easy to follow and track, but I was a little hungry at night and relied heavily on added veggies.
Starting Weight: 126.4
After Turbo Takeoff Week: 122
I've been a bit slow about finishing this post, so I'm actually on Day 5 of Week 2 now. I've replaced the shakes and bars with nuts, eggs and fresh fruit. As of today, I'm down another pound to be at 121!
I normally eat pretty well and workout so the fact I'm losing weight has me excited!!
How much is Nutrisystem's Turbo 10 aka Lean 13?
The name is based on the results they hope you see — lose up to 13 lbs in month 1. The Turbo Takeoff week helps you get that result. My Turbo Takeoff week was included with my Core Program.
I got 40% off my first order, and you can too using this affiliate link.
Was Nutrisystem's Turbo Takeoff Week Worth the Cost?
I totally think so!
I had to adjust to the smaller portions, but I loved getting to eat every 2.5 hours! It's also SO convenient and easy to follow.
I also love that I still ate foods like pizza, turkey mac & cheese, and a loaded potato on the plan. I even got those on the Turbo Takeoff week!
After Nutrisystem's first week menu, you even get to add in more foods to keep it fresh.
I'm very happy with the purchase and results so far! I'll be updating our old Nutrisystem Review after I finish this month!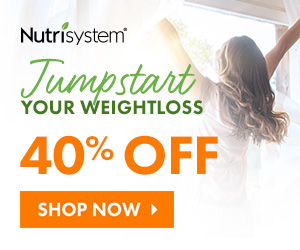 Would you ever do Nutrisystem's Lean 13 program?
If you're considering Lean 13 with the Turbo Takeoff Week please consider using our affiliate link below.
You'll see the 40% savings after choosing your plan – Basic, Core or Uniquely Yours