How Much Does Nutrisystem Cost in 2021? (Get 50% Off)
This post may contain affiliate links. All opinions shared are my own. As an Amazon Associate I earn from qualifying purchases. Click to view our full disclosure.
We look at exactly how much Nutrisystem costs and what you can expect from the popular weight loss program. We chose Nutrisystem meals because we loved the idea of focusing on portion control and being able to enjoy our favorite foods – like ice cream – on the plan! The pre-made meals made it super easy to stick to healthier choices and get to our weight loss goals as well.
Keep reading to find out how much Nutrisystem costs per month for men or women. We share the price of each plan plus how to save 50% on any Nutrisystem plan today!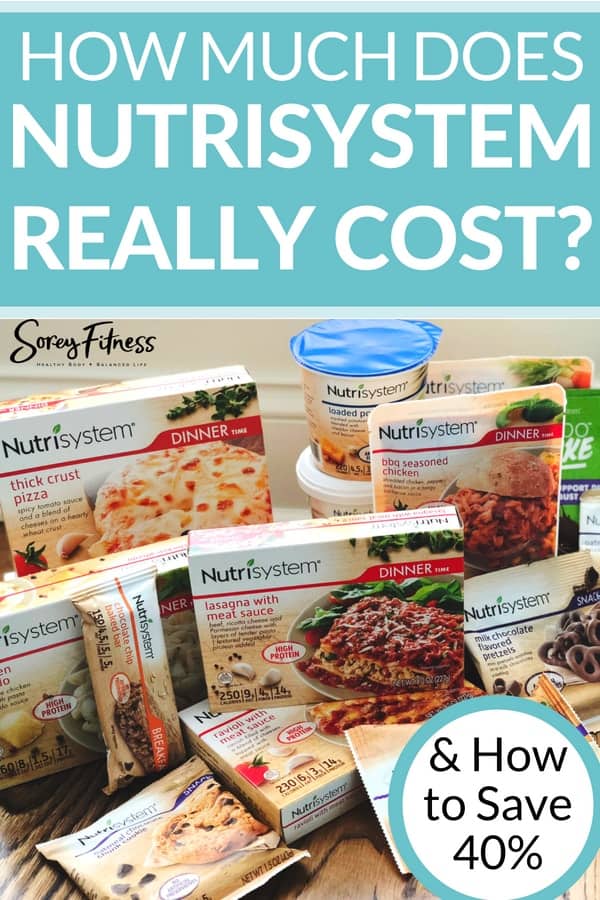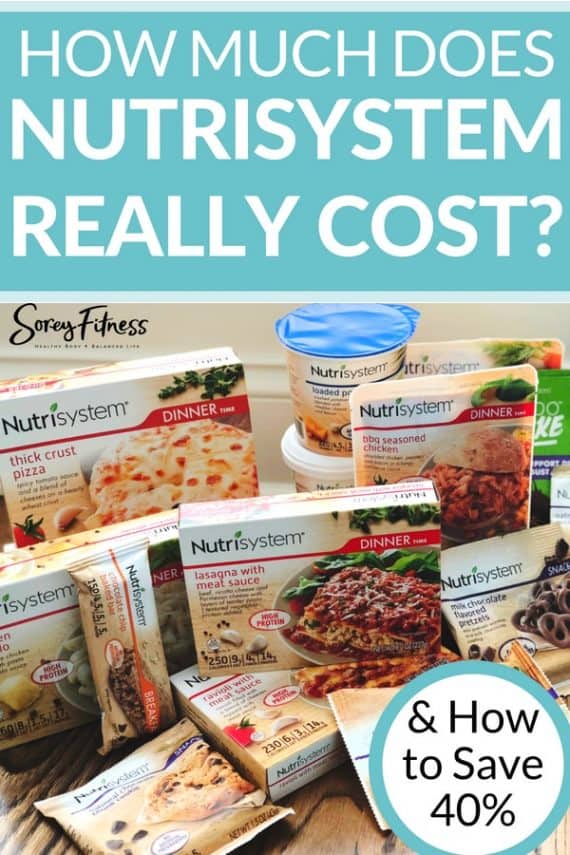 There are a few Nutrisystem offers designed around different needs. While each 4-week plan focuses on calorie intake and portion sizes, you can customize it a little bit to help you find your favorite Nutrisystem foods and make healthy food choices throughout the week.
The best part and the main difference about Nutrisystem to us is that you can enjoy just about every type of food out there with their program.
How Much Does Nutrisystem Cost?
There are 4 Nutrisystem meal plans to choose from: Basic, Core, Uniquely Yours, and Uniquely Yours Plus. The plans cost range from $10.18 to $13.93 per day.
Nutrisystem Plan
Cost Per Day
Basic
$10.18
Core
$11.07
Uniquely Yours
$12.50
Uniquely Yours Plus
$13.93
Vegetarian
$12.50
Get 50% Off Any Plan
They also offer Men's, Diabetic and Vegetarian plans for different dietary needs. The Nutrisystem cost for those plans are anywhere from $10.18 to $15.36 per day. Both the Diabetes and Vegetarian plan are on Uniquely Yours Program.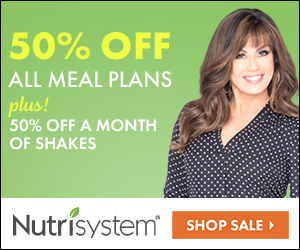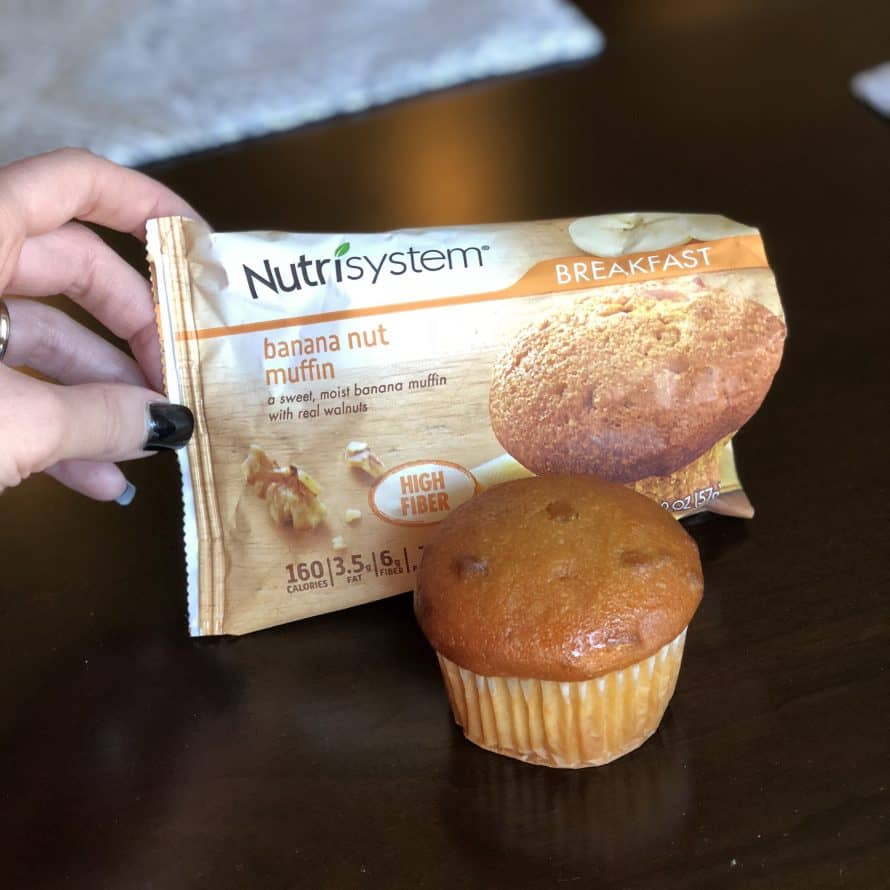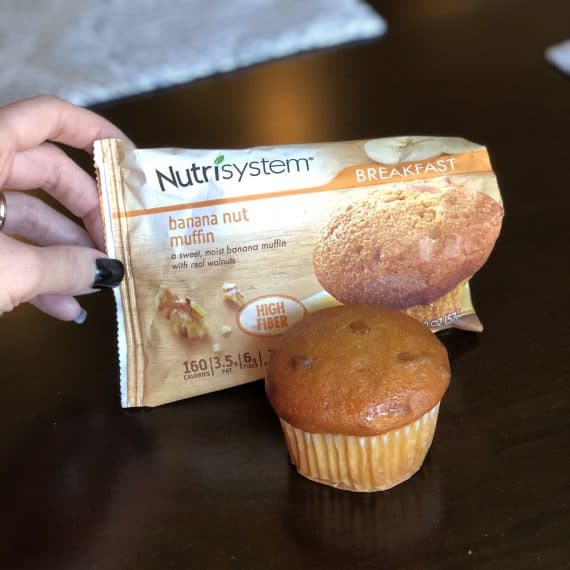 How much does Nutrisystem cost per meal?
Since you'll be eating 5-6 times a day, the cost per meal on Nutrisystem is about $2.20. In addition to your meals, you'll want to pick up from fruits and veggies at the grocery store. This price will based on your individual needs, but we spent about $30 a week. The monthly cost is about $400 or $100 a week.
The Nutrisystem prices vary depending on which weight loss kit you choose as well.

Why Nutrisystem?
Super easy to follow
Easy meal prep
Balanced diet (55% complex carbs, 25% protein, and 20% fat)
Flexible plans to suit your needs
Focuses on low-glycemic foods to keep your blood sugar level
Cheaper than Jenny Craig and other meal delivery services
The Nutrisystem Turbo Shakes are great on the go!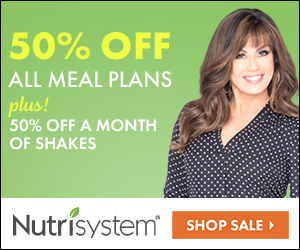 Nutrisystem Cost Details
The pricing can be confusing. So I want to lay out each of the plans and what you can expect to pay.
Nutrisystem Auto-Ship Discount
The cost of Nutrisystem goes significantly down when you do auto-ship with any of their plans. In order to benefit, you'll need to stay on the program (even dropping down to a more-basic plan counts) for 2 months. Otherwise, it's $125 to cancel after month 1.
Nutrisystem Coupons
Because I loved my experience so much, we became partners with them!.
What that means for you?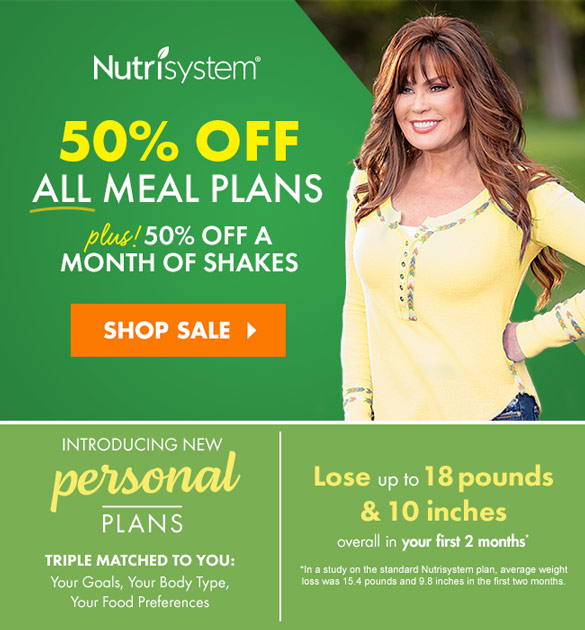 We have an EXCLUSIVE 50% Off Nutrisystem Coupon to offer!
Nutrisystem Plans Priced Out
All of the Nutrisystem diet plans include the free Numi app to track your food as well!
Basic package
No customization on food
Price on Auto-Ship $284.99
Price not on Auto-Ship $438.45
Core Plan
Most popular plan
Allows you to select your food
Price on Auto-Ship $309.99
Price not on Auto-Ship $476.99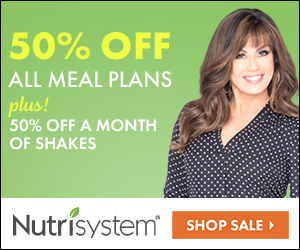 Uniquely Yours Plan
Allows you to select your food
Includes frozen meal options
Price on Auto-Ship $349.99
Price not on Auto-Ship $538.45
Uniquely Yours Plus
Includes 28 protein shakes each month
Price on Auto-Ship $389.99
Price not on Auto-Ship $599.95
This the ultimate plan because it allows you to customize your meals and choose from all of the menu items.
A La Cart Plan
Nutrisystem D Plan
Designed for Diabetics and their goals

Lose weight to lower your A1C by an average of 1.02%.*

Reduce your risk of Type 2 Diabetes by 58% by losing just 7% of your body weight, according to research.

Improve your blood sugar and reduce insulin by losing 9% of your body weight, according to research.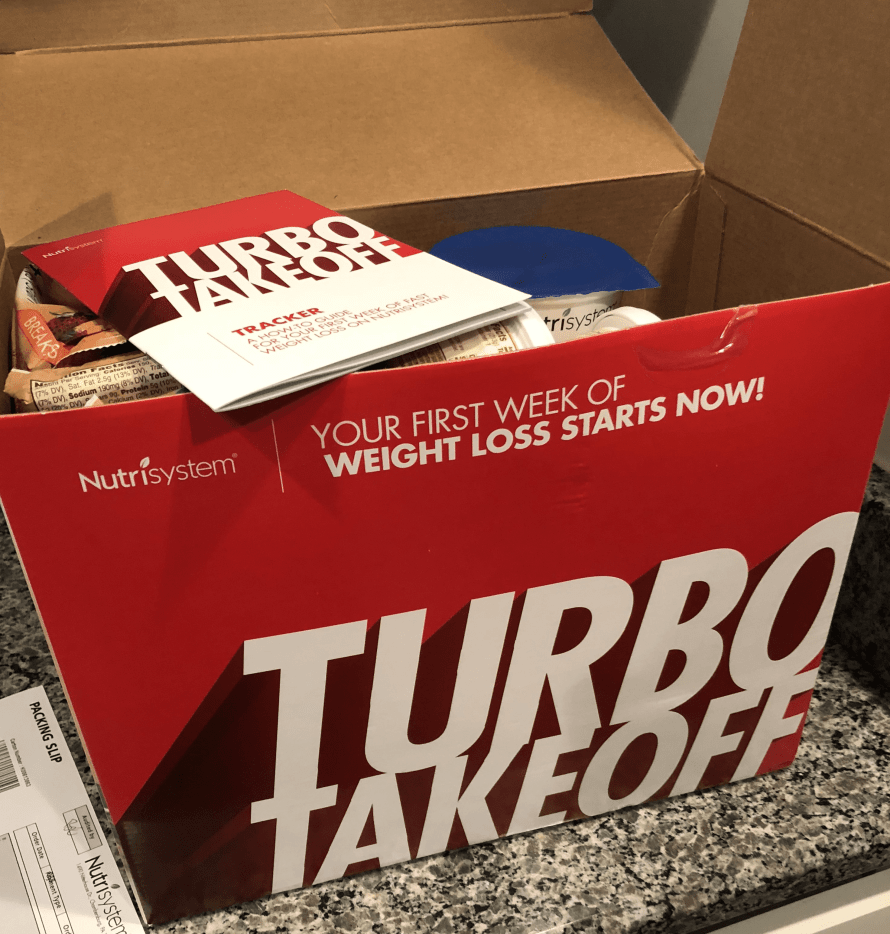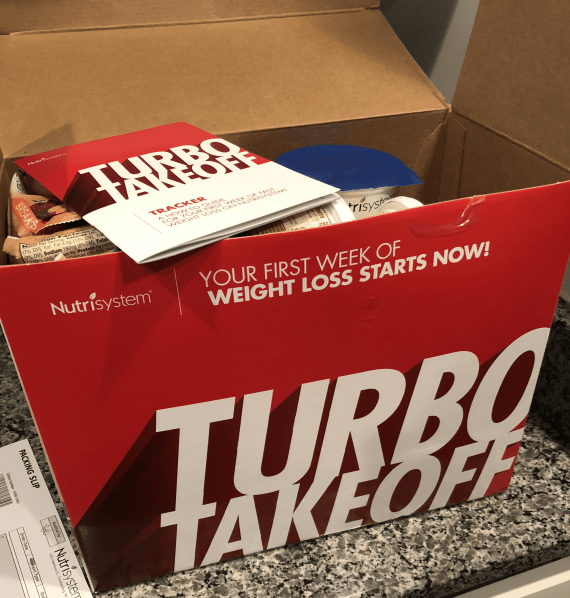 How do you choose a Nutrisystem plan?
When you go to the Nutrisystem website, you'll be able to choose from the different plans. We suggest starting with the Uniquely Yours diet plan your first month so you can choose food items you think you'll really love. Then, long term you can do one of the regular plans or the A La Carte option or choose to go to all fresh food.
Your first order will include a 5-7 day weight loss plan like Turbo Takeoff or Lean 13. This is to jumpstart your weight loss and is typically a lower daily calorie intake than what you'll get to eat in the next few weeks.
Each 28-day plan allows you to eat 6 times a day and include 4 weeks of food after the initial week. The average weight loss on Nutrisystem is 1-2lbs a week.
Save 50% Now!

To Summarize:
The Nutrisystem program is effective because it controls your calorie intake through portion control, and it also keeps you full because you're eating small meals throughout the day. We also love that the Nutrisystem for men allows them more calories than the original plans.
I also really loved my experience with Lean 13! I hope to make this meal delivery plan more affordable for anyone looking to lose weight by offering the 50% offer to you!
Other Posts You May Like:
*Unpublished analyses combining all Nutrisystem D participants from two clinical studies. In both studies, Nutrisystem D participants were provided 3 meals and one snack each day for 3 months, and attended counseling sessions. Today the Nutrisystem D program allows you to enjoy Flex meals, which are two breakfasts, lunches, dinners and snacks on your own each week, and unlimited counseling is available either online or by telephone. Insulin users were not included in the first study. Both studies were funded by Nutrisystem.
Nutrisystem D is a portion-controlled, low-fat, reduced-calorie comprehensive program designed to help people with type 2 diabetes achieve meaningful weight loss. It does not treat or cure diabetes, and is not a substitute for diabetes medications. Anyone on insulin or oral diabetic medications who goes on a low-calorie diet may be at risk of hypoglycemia (low blood sugar) if medications are not adjusted. Your physician may need to adjust your medications due to changes in your diet, exercise or weight while on this program. Consult your physician before starting this or any other diet plan.