Nutrisystem Diabetic Meal Plan Sample Menu & Review
This post may contain affiliate links. All opinions shared are my own. As an Amazon Associate I earn from qualifying purchases. Click to view our full disclosure.
With so many different diet options available, it can be difficult to find the perfect one for you – especially if you're diabetic! The Nutrisystem diabetic meal plan is a great option because it has a special menu dedicated to dieters who need to watch their sugar intake.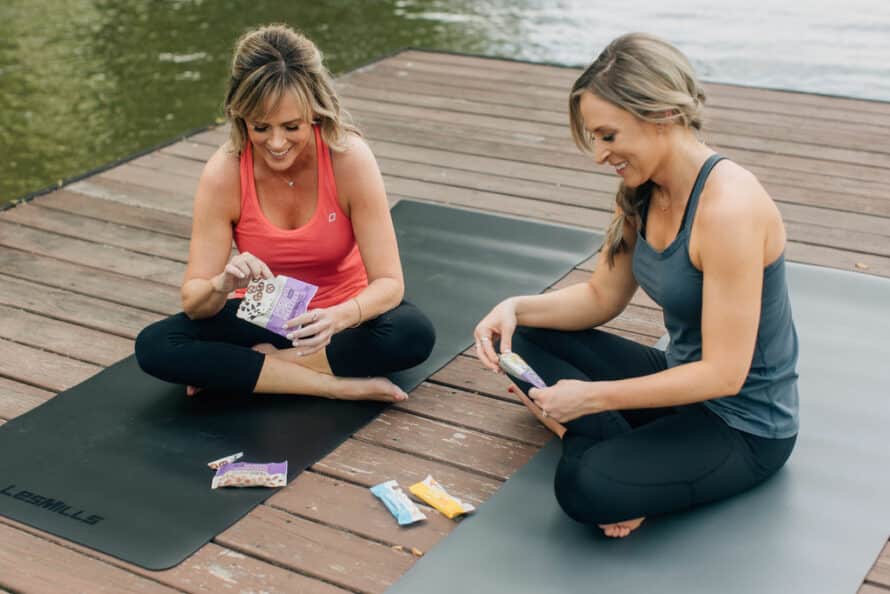 But before you sign up for a new program, it's always a good idea to do your research. If you're wondering if the Nutrisystem diabetic plan is right for you, keep reading to learn all you need to know about this popular diet program. In addition to detailed information about the diabetic-specific meal plan, you'll also see a sample menu for one week, as well as a review of the entire program.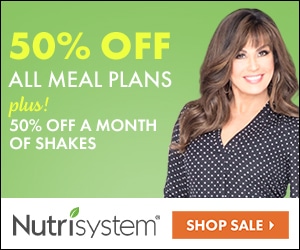 Note: We personally have used Nutrisystem meals and followed their Core plan. It's a super simple meal plan when we've been really busy in our business. We love that it's a comprehensive program, includes our favorite foods, and helps us stick to our goals. You can see our Turbo 13 results and get our Nutrisystem review here.
We prefer to use it short term (1-3 months) and then get back into our normal healthy diet. This program is such a lifesaver when meal planning isn't an option!
Does Nutrisystem work for insulin resistance?
Nutrisystem D program is designed by a registered dietitian and nutritionist to work with regulating blood sugar levels. It's specifically created for people with insulin resistance, pre-diabetes, or type-2 diabetes. The company also has clinic studies showing that Nutrisystem D participants were able to:
Lose weight to lower their A1C by an average of 1.02%.*

Reduce their risk of Type 2 Diabetes by 58% by losing just 7% of their body weight, according to research.

Improve their blood sugar and reduce insulin by losing 9% of their body weight, according to research.
The plan focuses on lean protein, healthy fats, low-fat dairy, fresh fruits, and low-glycemic carbs. But don't worry – there are plenty of food options to pick from!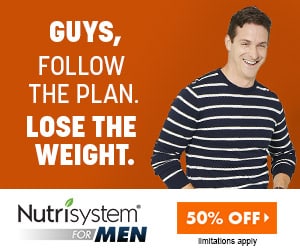 Does Nutrisystem have programs for diabetics?
Yes, Nutrisystem D is one of the top diabetic meal delivery services! It's designed to help those with Type 2 Diabetes lose weight, control blood sugar levels, and help with overall health. The Nutrisystem D plan includes pantry-ready or frozen meals and snacks, and it averages about $10-18 a day.
Along with providing healthy meal options on a busy day, the plan can also help you create healthy eating habits and learn correct portion sizes with "flex days".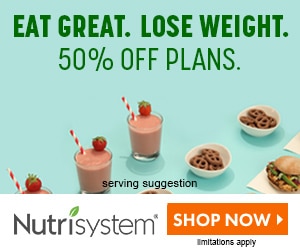 What is the Nutrisystem Diabetic Meal Plan?
Nutrisystem D is a complete weight loss plan that includes meal delivery service to your door. You can also add in fresh vegetables, fruits, and low-fat dairy items from the grocery store if they fit into your specific plan.
The Nutrisystem "D" plan includes four ready-made, healthy meals to enjoy each day – breakfast, lunch, dinner, and snack.
There three plan options to choose from when selecting the diabetic meal plan that's right for you.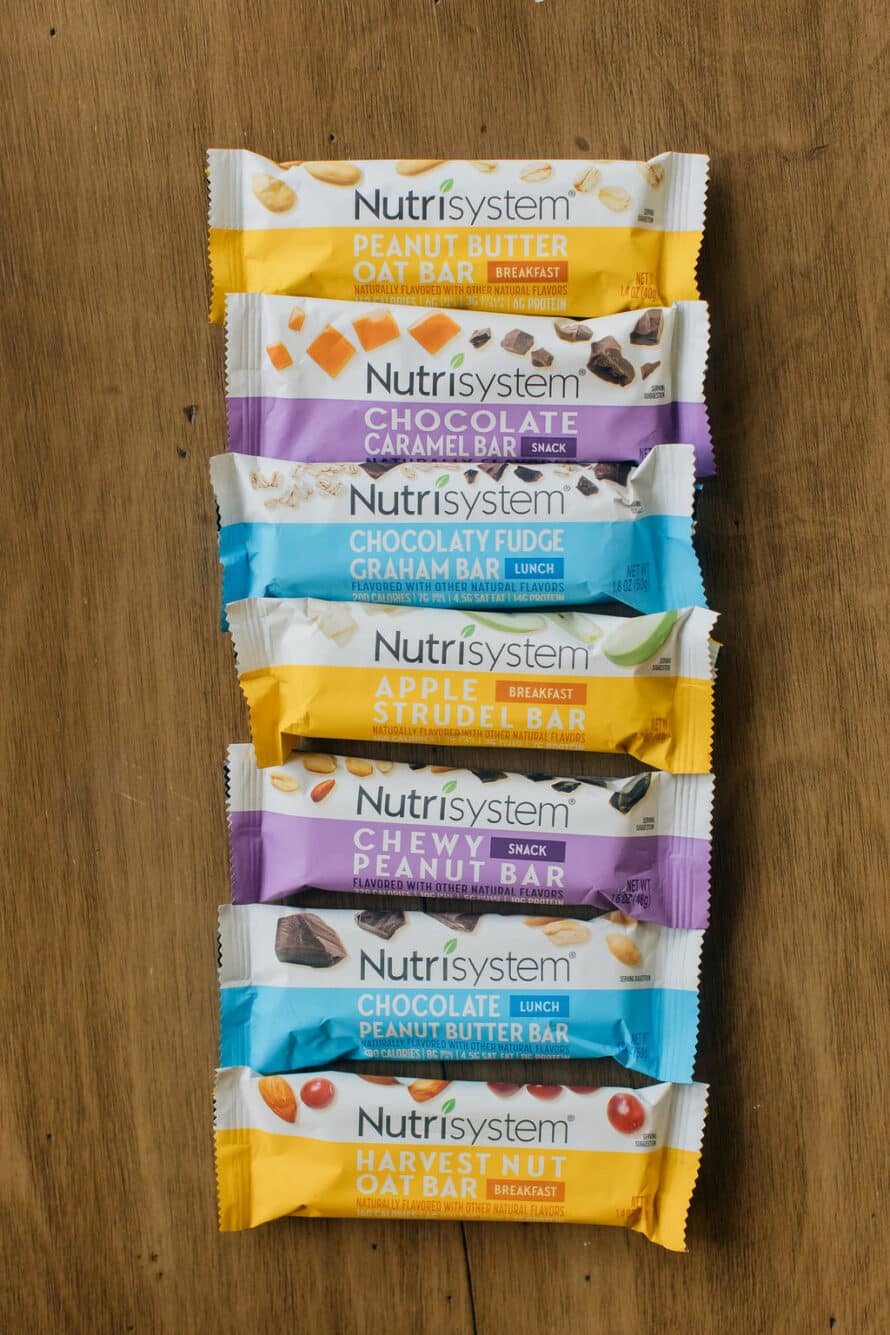 When signing up for Nutrisystem, you can select between these options:
1. Basic Diabetes Plan
Starting at $10.71 a day
This basic plan includes a variety of delicious meals and snacks that follow the system's four- week plan. When you select this package, you'll receive five Nutrisystem breakfasts, lunches, dinners, and snacks each week.
You can choose from over 100 ready-to-eat menu items, along with guidance and recipes for cooking additional meals and snacks on your own.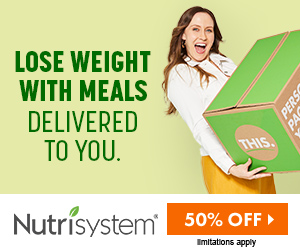 2. Unique Yours Diabetes Plan
Starting at $12.14 a day
The mid-level option for a Nutrisystem diabetic plan includes the menu selections available in the basic plan, along with top-rated frozen meals and snacks. The four-week plan comes with five Nutrisystem breakfasts, lunches, dinners, and snacks chosen from more than 130 menu items made up of both ready to eat and frozen options.
The plan also includes guidance and recipes for preparing your own diabetic-friendly meals at home.
3. Uniquely Yours Diabetes Plan
Starting at $13.93 a day
The top-tier plan includes the large selection of menu items available in the mid-level tier. But this plan is designed for people who prefer more structure when it comes to their diet plan.
That's because it comes with seven breakfasts, lunches, dinners, and snacks delivered each week. That means you won't have to cook a single meal at home if you don't want to!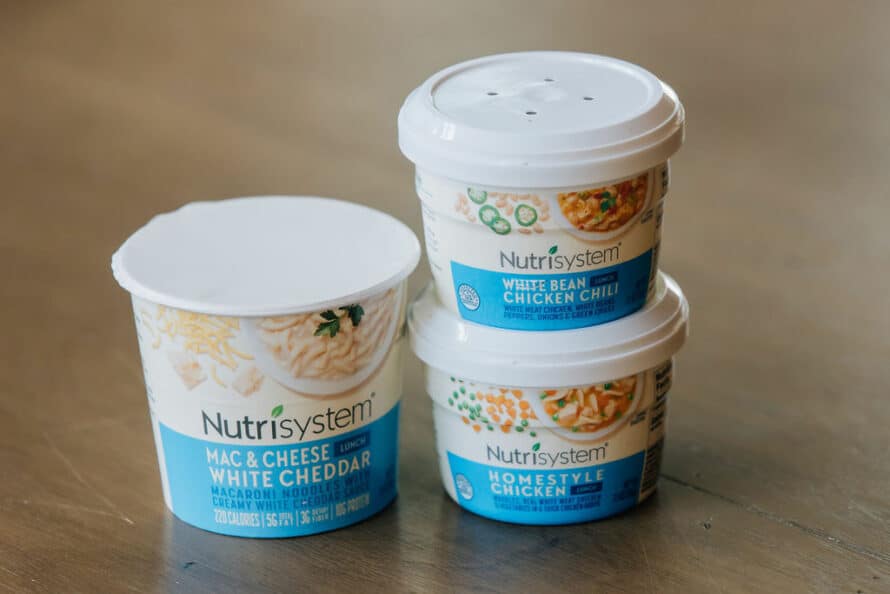 Nutrisystem Diabetes Sample Meal Plan
The basic diabetic package includes five days' worth of meals, which means you'll need to select your menu each week.
Luckily, there are a variety of diabetes-friendly menu options to choose from so you can create a delicious diet menu quickly and easily.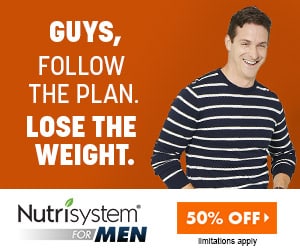 Keep in mind, the sample menu is using the foods created specifically by Nutrisystem's team of experts.
If you're wondering what type of items you can choose to include in your own Nutrisystem order, check out this sample meal plan for one week:
Day 1
Breakfast: Turkey sausage and egg muffin
Lunch: Hamburger
Dinner: Broccoli and cheese stuffed chicken breast
Snack: Cheese puffs
Day 2
Breakfast: Buttermilk waffles
Lunch: Grilled chicken sandwich
Dinner: Italian sausage and turkey pepperoni pizza
Snack: Sweet and salty snack mix

Day 3
Breakfast: Egg and black bean breakfast burrito
Lunch: Meatball parmesan melt
Dinner: Bourbon-style chicken
Snack: White cheddar popcorn
Day 4
Breakfast: Cinnamon roll
Lunch: Three cheese chicken pasta
Dinner: Merlot beef with root vegetables
Snack: Lemon zest cake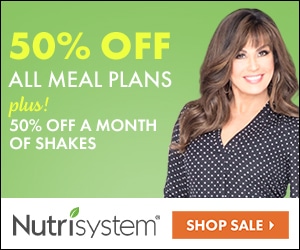 Day 5
Breakfast: Maple brown sugar oatmeal
Lunch: Beef, bean and cheese burrito
Dinner: Chicken parmesan
Snack: Vanilla ice cream sandwich
You may also like our Nutrisystem PowerFuel ideas, Nutrisystem snack ideas, and Nutrisystem's free foods & extras to create your Nutrisystem menu.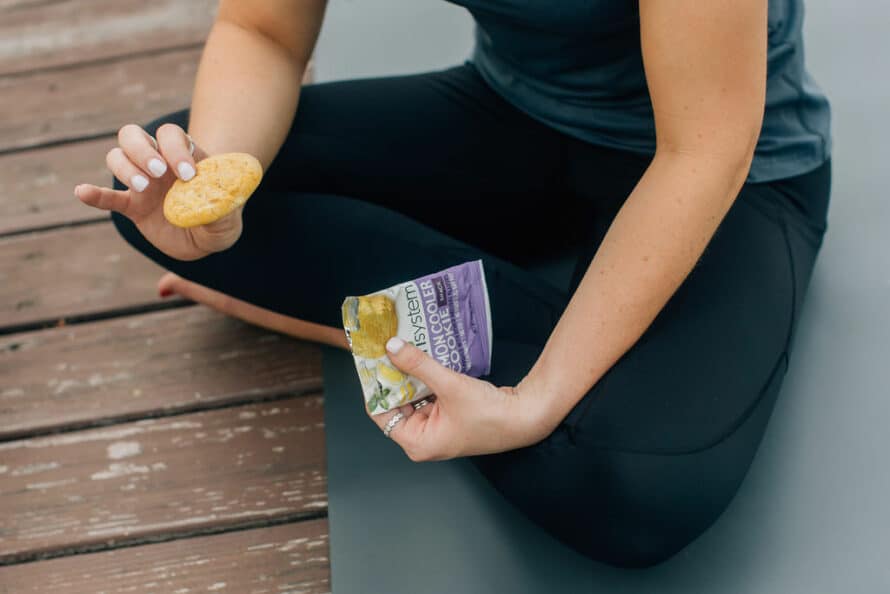 nutrisystem diabetic Vs Regular Nutrisystem
The main difference between the regular Nutrisystem plans and the diabetic plan is that it's formulated to help people with type 2 diabetes specifically. Doctors and dietitians developed the meals based on what would help people lose weight and lower A1c levels.
And while Nutrisystem D is similar to the traditional Nutrisystem program, there are a few important differences designed specifically for people with type 2 diabetes, including:
Extra protein
Lower carbohydrates and fats
Less sugar and sodium
The plan focuses on limiting foods high in sugar, saturated fat, and sodium, and the meal plan meets the national guidelines for healthy eating.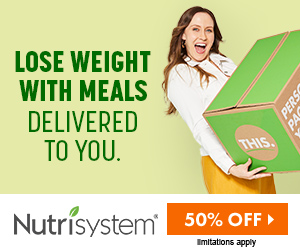 People following the plan will consume no more than 12 grams of sugar per day, but not to worry — you can still have healthier versions of your favorite food! We hope this is obvious from the Nutrisystem Diabetic meal plan sample menu above.
The price of all of Nutrisystem's plans are about the same.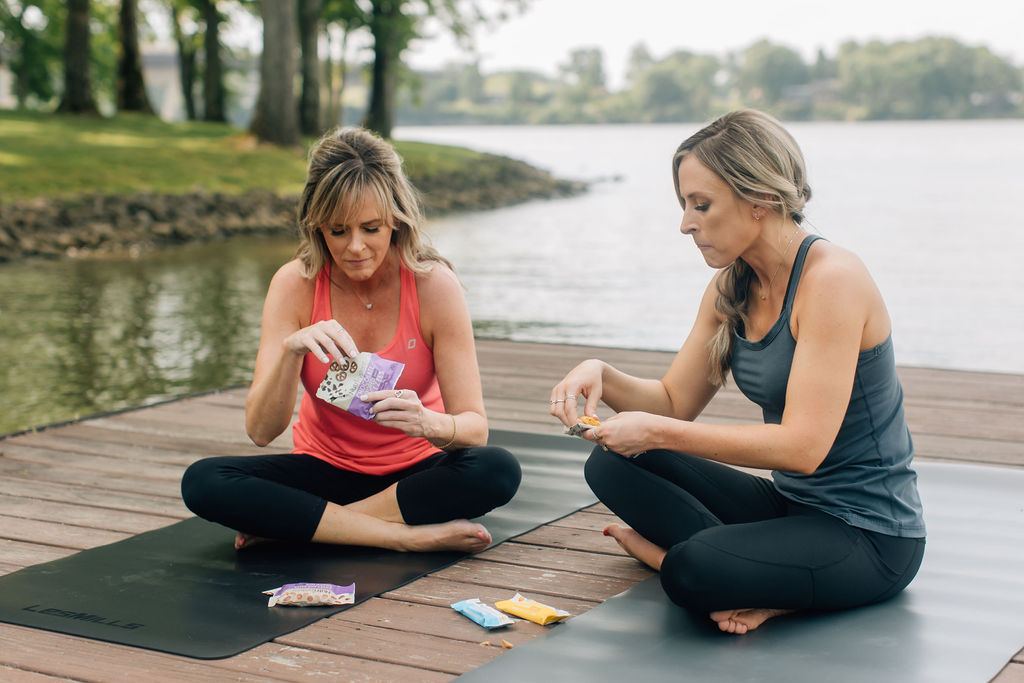 Nutrisystem D Review
If you're a diabetic, losing weight is a great way to help lower your A1C and reduce the symptoms of the condition. So, finding the right diet plan for you is essential.
Luckily, the Nutrisystem D plan offers plenty of benefits for anyone looking for a diet program designed for diabetics, including:
Pre-portioned meals. Nutrisystem makes portion control simple by providing you with premade and pre-portioned meals each day, helping to keep you from overeating while you're trying to lose weight.
Food designed specifically for diabetics. Since each meal on the Nutrisystem D plan is made with diabetics in mind, every meal is high in protein, low in sugar, and low in sodium. There's no guesswork involved in your food preparation because all the hard work is done for you.
Access to counselors. In addition to the provided meals, you'll also have access to expert counselors to assist with any questions or concerns you have throughout your weight loss journey.

And while there are a variety of benefits to the Nutrisystem plan, there are also a few drawbacks to consider before signing on:
Limited menu selection. Since the Nutrisystem D plan is designed for diabetics, there is a limited selection of menu items to choose from. So, while you won't get to choose from the full Nutrisystem menu when selecting your meals, there are more than 100 meal and snack options to pick from on the diabetic plan.
Cost. With three tiers to choose from, Nutrisystem D has a range of pricing options. But only the top tier (and most expensive) plan includes all the meals and snacks you'll need for the entire week. When selecting the low and middle tier plans, you will need to supplement the provided meals with food prepared at home.
Also, keep in mind — Nutrisystem D isn't a cure, prevention, or treatment for diabetes, and is not a substitute for diabetes medications. You should always consult your doctor before starting any diet or exercise program.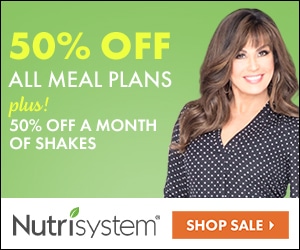 Looking for more? Check out our other guides!