Nutrisystem Menu | Daily Breakfast, Lunch, Dinner & Snacks
This post may contain affiliate links. All opinions shared are my own. As an Amazon Associate I earn from qualifying purchases. Click to view our full disclosure.
Find out what you'll be eating each day on the Nutrisystem menu! We love this meal plan for busy men and women because it's so simple! Your breakfast, lunch, dinner and snacks are all prepared and ready to go to help you lose weight and meal prep faster!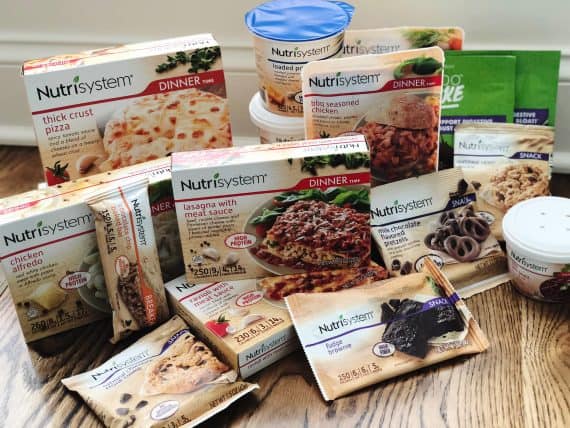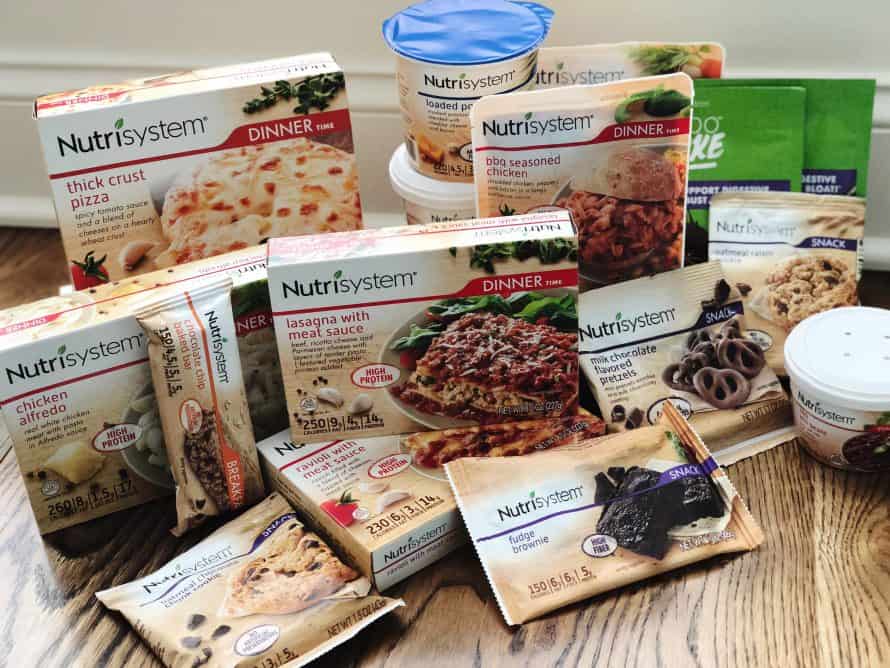 **This post contains affiliate links and I will be compensated if you make a purchase after clicking on my links. For more information about FTC disclosure requirements, please see here.
I personally did Nutrisystem earlier this year (see what I ate and how much it cost here).

I loved it because:
it was so simple
I was able to enjoy treats & pizza
their food tasted great
I saw results
You can get 50% off ANY plan by using our affiliate link here.
Their ready-to-go menu is customizable on the Core & Uniquely You plans, and pack a nutritional punch without tasting like cardboard.
Nutrisystem Meal Plan
You'll be eating every 2 to 3 hours to keep your hunger at bay and your metabolism revving.
Along with your pre-packaged breakfast, lunch, dinner and snack – you can also mix in fresh fruits and veggies every day!

Nutrisystem Menu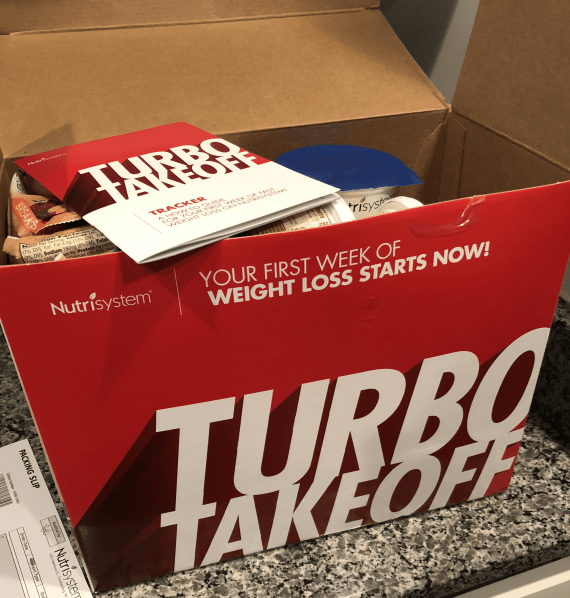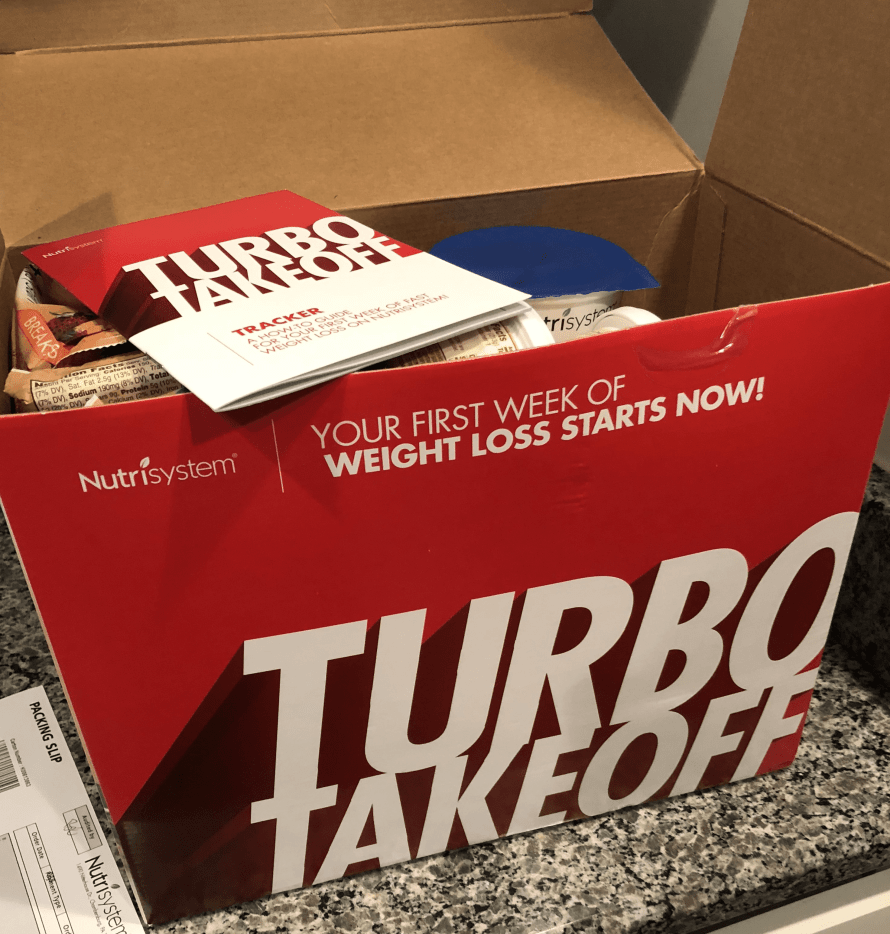 Week 1: Turbo Takeoff
Your first week is designed to help you kickstart your weight loss and burn more fat.
Nutrisystem will pick the best breakfast, lunch and dinner from your plan, and also include Nutricurb bars and TurboShakes in week 1.
Your Nutricurb bar & shake count as your snack.
Turbo Takeoff is included in every plan and is designed for week 1.
After Week 1 Nutrisystem Menu
After your Turbo week, you'll start eating 6x a day and be able to mix in power fuels, smart carbs and veggies!
You can get 50% off ANY plan by using our affiliate link here.
Typical Day on The Nutrisystem Menu
7am: Banana Nut Muffin* and coffee
10am: Low-fat string cheese and cherry tomatoes
12:30pm: Loaded Baked Potato*
3:30pm: Low-fat yogurt with fresh strawberries
6:30pm: Spinach Stuffed Shells* with a salad
8:30pm: Craving a sweet? Enjoy a Chocolate Brownie*
The * represents a Nutrisystem pre-packaged food
You can get 50% off ANY plan by using our affiliate link here.

Do you get to pick your food?
Yes, you can pick every breakfast, lunch, dinner and snack with the Core and Uniquely You.
There are also diabetic and vegetarian options available.
You can view more on pricing here.
Save 50% On Any Plan
Because I loved my experience on the program so much, I became an affiliate! What does that mean to you?
You can save 50% off ANY Nutrisystem plan by using any links in this post!
Don't forget to get active!
For maximum results, it's encouraged to workout a few times a week.
I absolutely love working out at home whether it be learning yoga, lifting weights or kickboxing in my living room!
Need help choosing a workout program? Let us know by applying for our 21 Day Challenge!
You can get 50% off ANY plan by using our affiliate link here.
Other Posts You May Like