Is Gatorade Zero Keto Friendly? [Powerade & Other Options]
This post may contain affiliate links. All opinions shared are my own. As an Amazon Associate I earn from qualifying purchases. Click to view our full disclosure.
When you're on a keto diet, finding drinks other than water can be difficult. And if you're a fan of sports drinks, you may be wondering if your favorite beverage is low in carbs. If you're wondering if Gatorade Zero is keto, you're in luck! Here's everything you need to know about drinking your favorite sports drinks while on keto.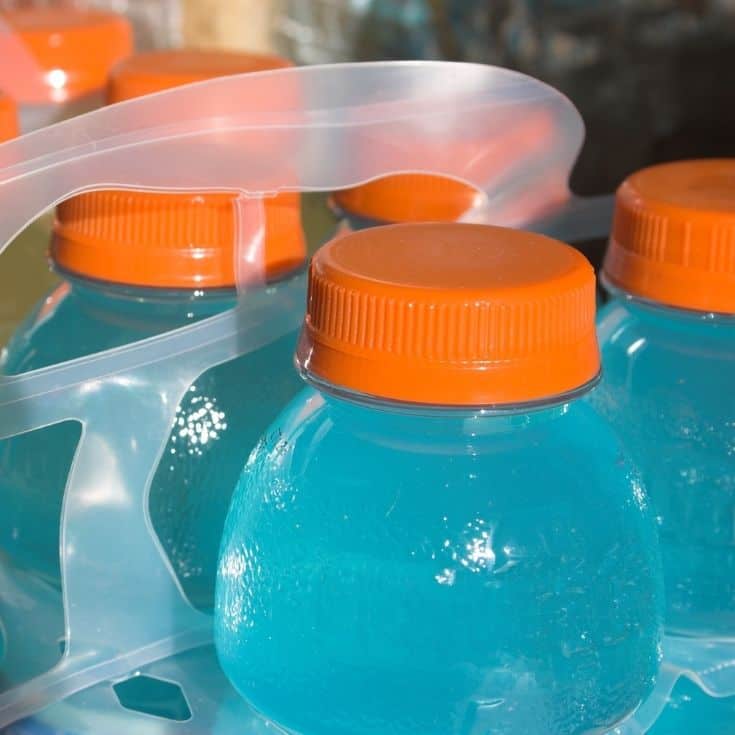 Gatorade is a sports drink designed to help you rehydrate after an intense workout. So, if you're worried about giving up your favorite electrolyte replacement drink, don't worry.
Gatorade Zero is a low calorie, low carb drink that contains no added sugar. That makes it a good beverage option when you're on keto.
The diet-friendly electrolyte drink contains sodium and potassium, two of the main electrolytes your body loses when you sweat. That makes this sports drink a good option for rehydrating your body after a long workout.
While traditional Gatorade is filled with sugar and carbs, Gatorade Zero is made with zero-calorie sweeteners to reduce the carb count.
Does Gatorade zero have carbs?
Yes, Gatorade Zero has 1-3 carbs per serving. The "Zero" stands for zero grams of sugar. There are still carbs and calories in this drink. The carbs come from the drink's added flavoring.

Is Gatorade Zero Keto Friendly?
Gatorade Zero and Powerade Zero are lower in calories and carbs compared to other electrolyte drinks — making them keto-friendly options. They are sweetened with artificial sugars and around 3 grams of carbs.
What flavors does Gatorade Zero come in?
Gatorade Zero comes in a variety of different flavors, so you'll have your pick of drinks to enjoy, even if you're watching your carbs.
Although the low-carb variety of this sports drink doesn't come in all same flavors as traditional Gatorade, you can still pick from seven flavor options.
You can choose from these flavors of Gatorade Zero:
Fruit punch
Lemon lime
Orange
Grape
Berry
Glacier cherry
Glacier freeze
Gatorade Zero Nutrition Facts
While you're on keto, it's important to be aware of the nutrition facts of everything you eat and drink. In addition to keeping track of your carbs, it's also a good idea to take into account the amount of protein, fiber, fat and calories each item has.
Gatorade Zero typically comes in 20-ounce servings.
One serving of Gatorade Zero contains:
5-10 calories
1-3 grams of carbohydrates
0 grams of fat
0 grams of protein
That means that a 20-ounce serving of Gatorade Zero has 1 to 3g net carbs. But it's also a good idea to check the bottle size before you start drinking.
While the serving size listed on the nutrition facts is 20 ounces, most Gatorade Zero varieties come in a 32oz bottle.
That means if you finish the entire bottle, you will be drinking more than one serving.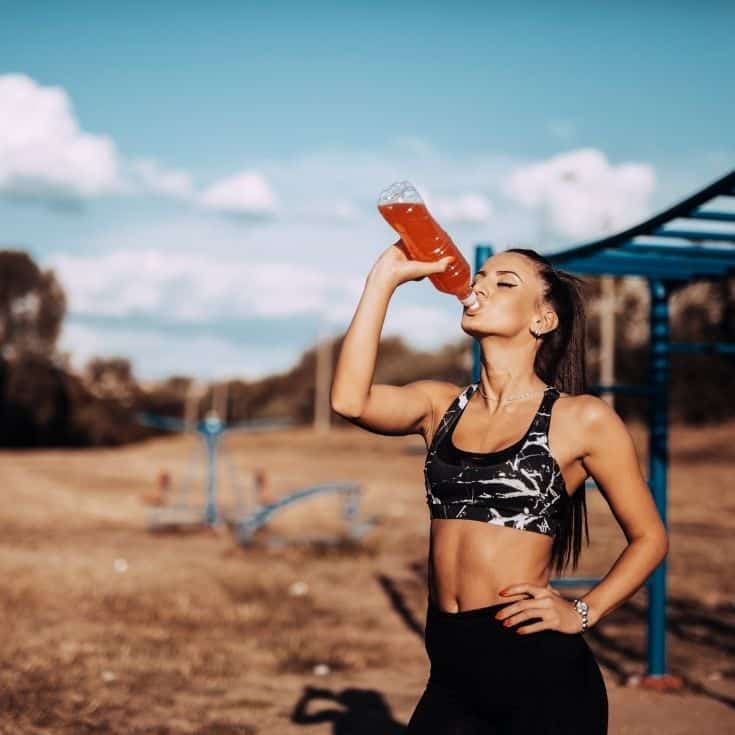 Is Gatorade Zero healthy?
While the keto-friendly drink has a good flavor and can be easier on your blood sugar level than sugar-loaded original Gatorade, it's not likely to replenish you to proper hydration levels after a hard workout or long hike. Nor is it going to give you a performance boost. It's just one of the better alternatives than other drinks because it has only one net carbohydrate.
Since the drink is designed to replenish electrolytes, it's a good idea to check the label on your drink to ensure you're getting enough of those lost electrolytes from the sports drink.
A 20-ounce serving of Gatorade Zero contains:
2% your daily value of potassium
11% your daily value of sodium
With those small percentages, it's clear that this sports drink doesn't provide a substantial percentage of quality electrolytes. That means it may not be sufficient at replacing lost electrolytes after a long workout.
Is Gatorade Zero really sugar free?
Gatorade Zero is a sugar-free product making it keto-friendly; however, it does contain artificial sweeteners.
Looking more closely at the ingredients in Gatorade Zero, you'll see that it's made with artificial sweeteners, artificial coloring, and artificial flavors.
The artificial sweeteners used in this sports drink include:
Acesulfame potassium
Sucralose
When looking for healthy food and beverage options, it's a good idea to stay away from artificial sweeteners and stick to natural ingredients.
What Sports Drinks are Keto Friendly?
If you're looking for more options for keto-friendly sports drinks, you have several beverages to choose from in addition to Gatorade Zero.
When you're watching your carbs, you can also enjoy these low-carb sports drinks:
Powerade Zero. Like Gatorade, a bottle of Powerade also features a sugar-free option that is keto friendly. This sports drink comes in eight flavors: watermelon berry, citrus peach, mixed berry, fruit punch, grape, white cherry, orange, and strawberry.
Propel. This sports drink contains zero sugar and zero calories, in addition to electrolytes and vitamins. You can enjoy propel plain or in 11 different flavors.
Rez The Restoration Beverage. Made with plant-based glucosamine, Rez is another great option for a post-workout drink. This zero-sugar drink comes in three flavors: fruit punch, watermelon peach, and orange mango. In addition to electrolytes, this beverage also contains antioxidants, vitamins, and minerals.
Nooma. If you're looking for an organic sports drink option while on Keto, try Nooma. This organic electrolyte sports drink is made with no added sugars. The natural ingredients include coconut water for potassium and sea salt for sodium. It comes in five flavors, including chocolate mint, mango, watermelon lime, lemonade, and blueberry peach.
Will Gatorade Zero make you gain weight?
Gatorade Zero is keto-friendly product because it's very low calorie and low carb. With that said, weight gain comes from eating more than your body is able to burn off. Since this sports drink is low calorie it is a better choice if you're on a keto or low-carb diet compared to other sports drinks.
You may also like: