Keto on a Budget: 11 Tips to Help You Save More Money Right Now!
This post may contain affiliate links. All opinions shared are my own. As an Amazon Associate I earn from qualifying purchases. Click to view our full disclosure.
It can be expensive to follow a diet focused on high-quality, whole foods, and healthy fats. We've found some ways to eat keto on a budget though! We're sharing our top 11 tips to help you save money today!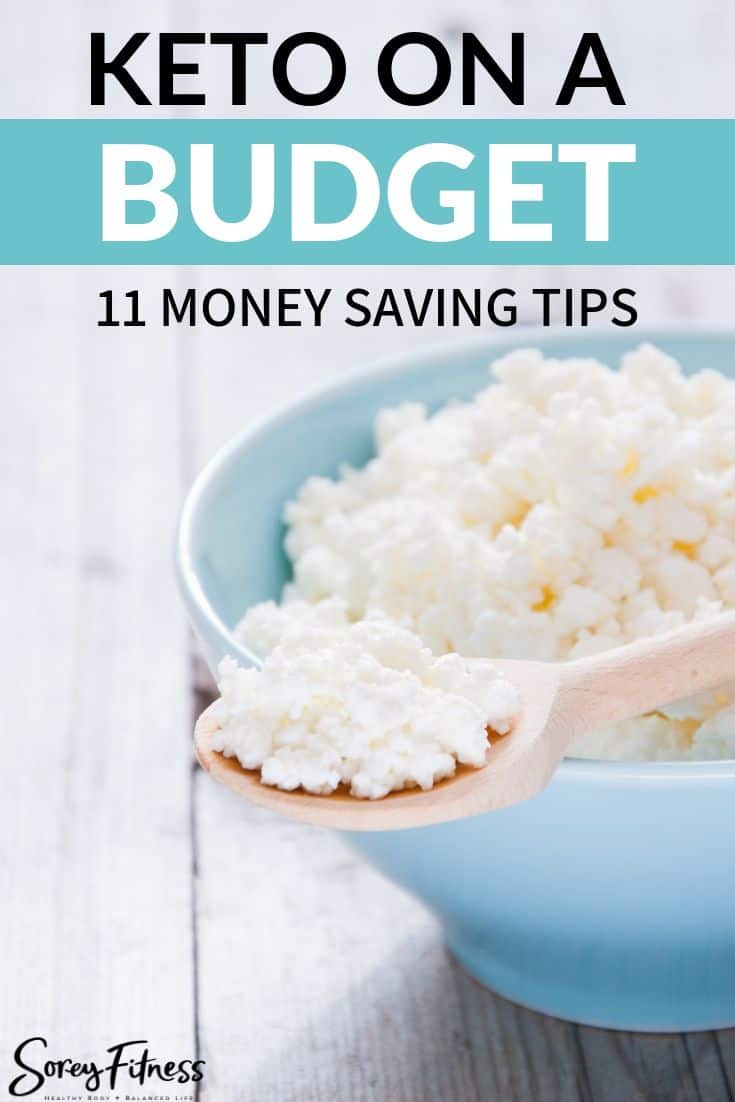 Is it expensive to eat Keto?
A ketogenic diet doesn't require you to spend a lot of money on food. You can find cheaper options of lean protein and healthy fats to hit your macros each day.
Below, we'll share how to do keto on a budget!
How do you do Keto on a tight budget?
You can follow a ketogenic diet on a tight budget by meal planning ahead of time, shopping sales, drinking water, and being mindful of when you're eating meat.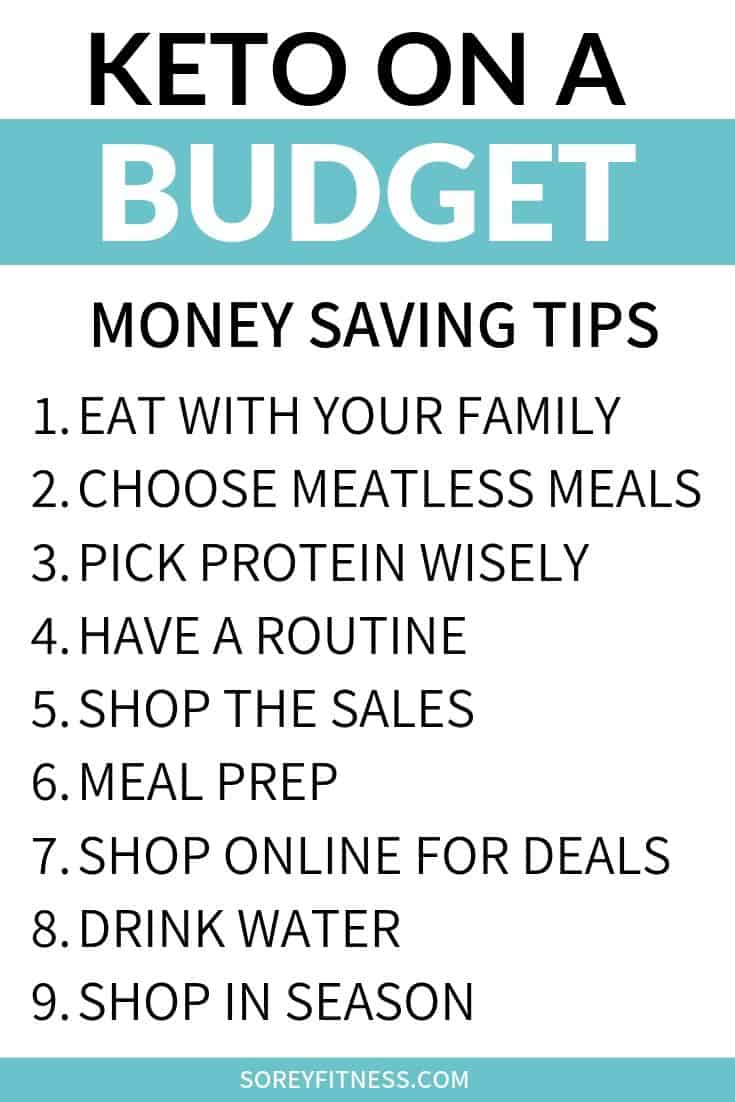 How to Do Keto on a Budget
1. Eat with Your Family
While your family may not be following a ketogenic diet, it can be helpful to choose 1 meal that fits everyone's needs. Some of our favorites are chicken tacos with avocado, fresh vegetables. That way we can load up on avocado and chicken, and the rest of the family can use tortillas, chips, and rice.
By eating the same meal as your family, you can start buying in bulk, limit the amount of different groceries, and save time too!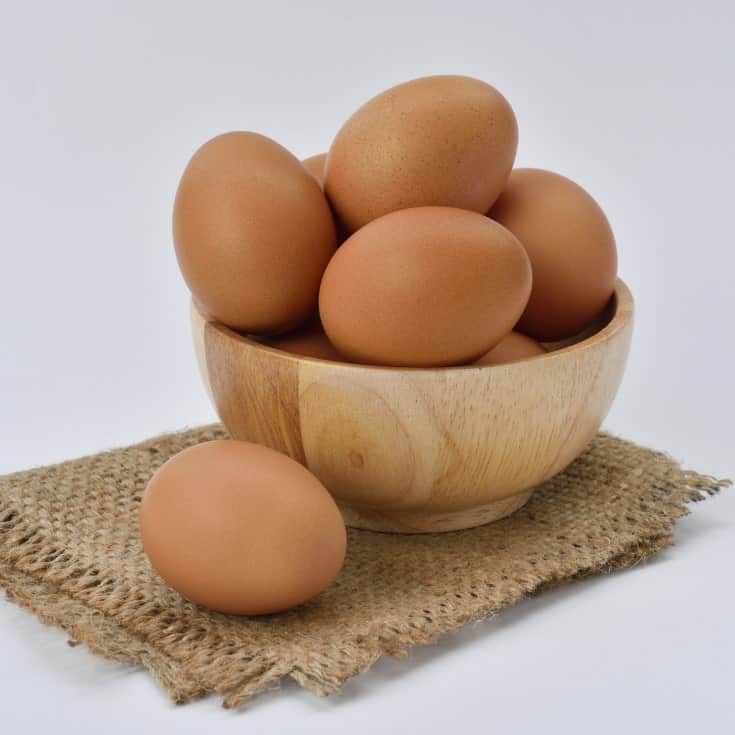 2. Choose Meatless Meals
We typically follow intermittent fasting which eliminates breakfast. Then we have eggs with ghee, avocado, and keto-friendly veggies. We later will have MCT Oil and heavy whipping cream in our low-carb protein shake or coffee.
That just leaves dinner to be meat-based!
We also love breakfast for dinner like this Butternut Crust Quiche with Sausage, Tomatoes & Kale!
3. Choose Your Meat Wisely
We've found you can get some great deals buying in bulk at Sam's Club or Costco, and you can always freeze meat as it gets close to expiring.
You can also buy a whole chicken and then cut it up into different sections or meals to save more as well!
4. Don't Be Afraid to Eat the Same Foods
Yes, we always love variety, and varying up your foods can help you get in more nutrients.
With that said, it can be cheaper and still okay to eat similar or the same foods each day. You can always vary it up week to week as well.
5. Shop the Sales
We look at stores' sales and digital coupons before hitting the store. We also love Ibotta for cash back, as well as, Rakuten for cashback for shopping online.
Grocery stores like Publix do a lot of Buy 1, Get 1 promotions. We will stock up on meat especially during these sales.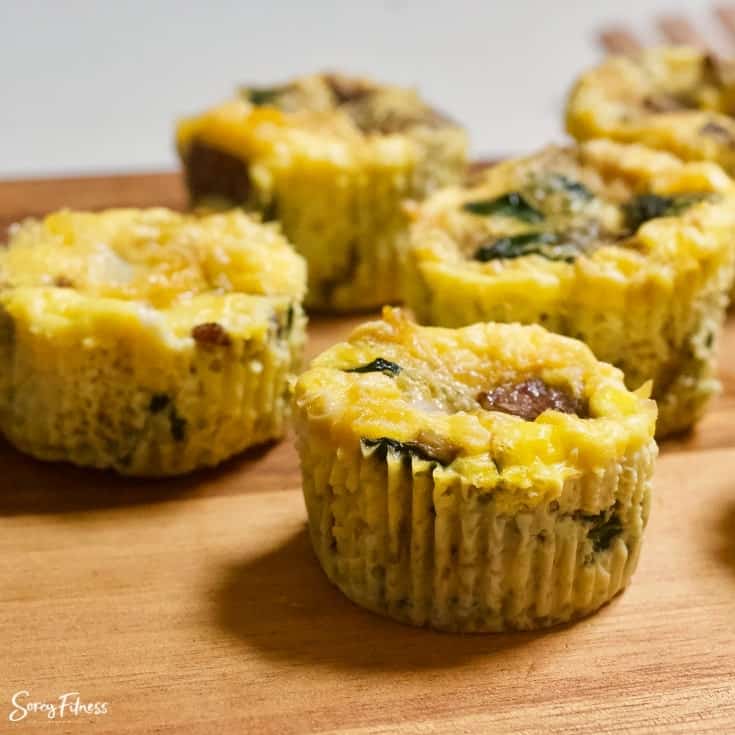 6. Meal Prep Ahead of Time
Having a grocery list and a meal plan can help you save time and money! Plus, it will keep you from running to the store mid-week or going through a drive thru because you'll know what you're eating at each meal!
Here's a little sample of what we may prep for the week:
1 Whole Chicken
12 Hard Boiled Eggs
2-4 Avocados just on hand
You may also like our Best Meal Prep Containers, Bags and Lunch Boxes post too!
7. Eat in Season Products
While some keto staples aren't subject to being in season, you can always choose to eat keto-friendly vegetables that are in season to save a little money each week!
Frozen vegetables are also a great way to save a little bit as well!
8. Shop Online for Staples
Sometimes shopping online can help you follow keto on a budget as well.
We love how convenient and affordable Thrive Market makes shopping! They offer high-quality wholesome, organic foods, and typically,
they're discounted 25%-50%!
We also shop on Amazon a lot because of our Prime Membership! We ordered coconut flour first for a keto pizza and just kept shopping!
A few items we buy online are:
9. Drink Water
It's so much cheaper than other beverages, and it's something your body craves naturally anyway!
10. Plan to Grocery Shop
Doing keto on a budget starts as soon as you start grocery shopping. We suggest having a list before you go, as well as, going alone when you're not hungry. This will help you from buying unnecessary items.
If you know you'll be tempted, or you can't shop alone, we love Instacart to get our groceries delivered or one of the at-car-pick-up options like Walmart offers.
11. Consider a Meal Delivery
Yes, this sounds like the opposite advice you'd see on a post about doing keto on a budget. With that said – you can score some really great deals on keto meal delivery services if you're a 1st time customer. Then, you can always cancel.
This is a great option if you're not big on cooking and need convenient options. We found meal deliveries to be cheaper than fast food or pre-cut options at the grocery store when all was said and done.
One of our favorite keto delivery options is Factor 75. Freshly also has a few meals you can make work in a low-carb diet.
One Final Word on Eating Keto on a Budget
You may be tempted to choose highly processed foods labeled as "keto," but we encourage you to not go the dirty or lazy keto route.
These low-quality foods can cause you to bloat, struggle with digestion issues, and more!
Other Posts You May Like: