Vital Proteins Beef Liver Review [Capsules]
This post may contain affiliate links. All opinions shared are my own. As an Amazon Associate I earn from qualifying purchases. Click to view our full disclosure.
Did you have any idea that liver is nature's most nutrient-dense superfood? While I'm all about the healthy hacks, the idea of eating liver kinda grossed me out. With that said, I decided to give Vital Proteins Beef Liver Pills a try after falling in love with the collagen peptides.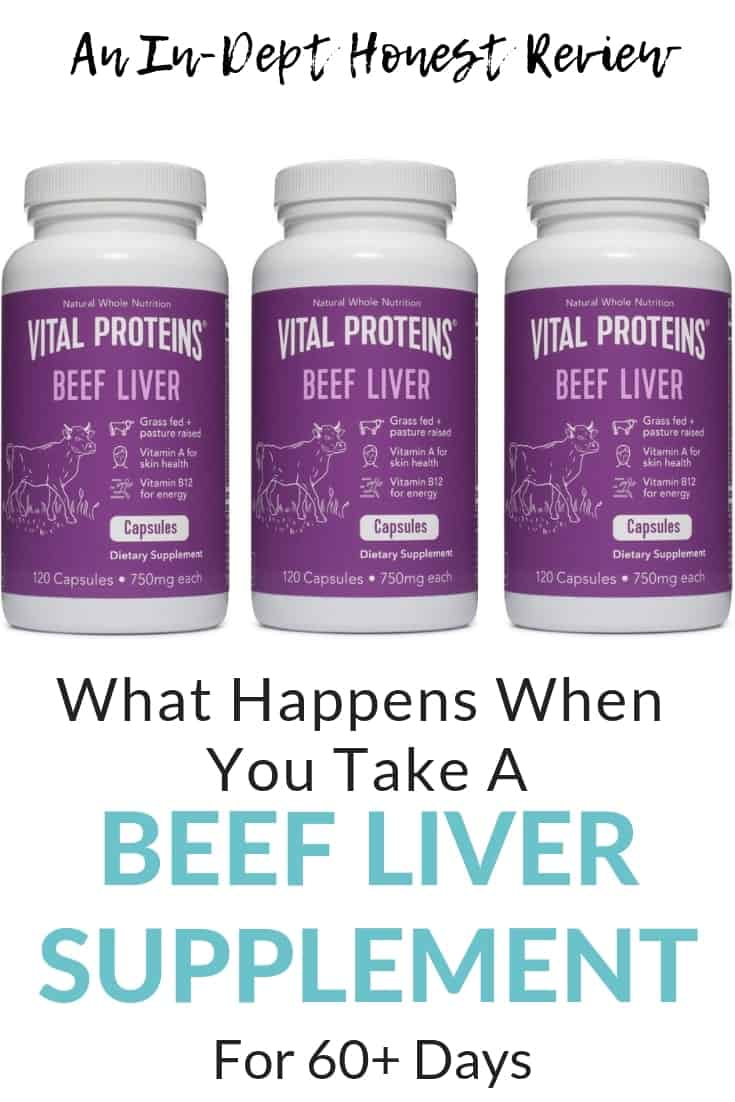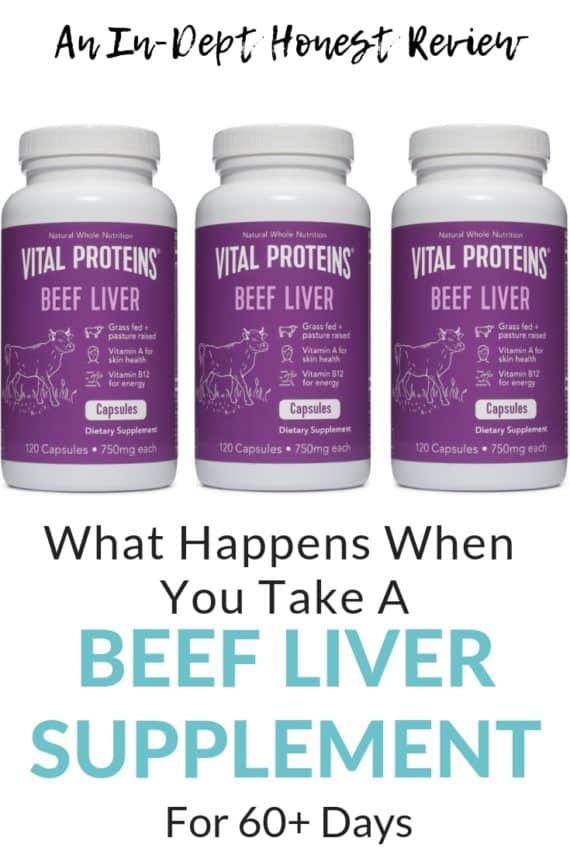 These simple little capsules are high in Vitamin A, B12, Folate, Riboflavin, Zinc, Copper, and Choline. These little powerhouses can help anything from energy and PMS to brain function!
(Know you want it!! Grab your Vital Proteins Beef Liver Pills)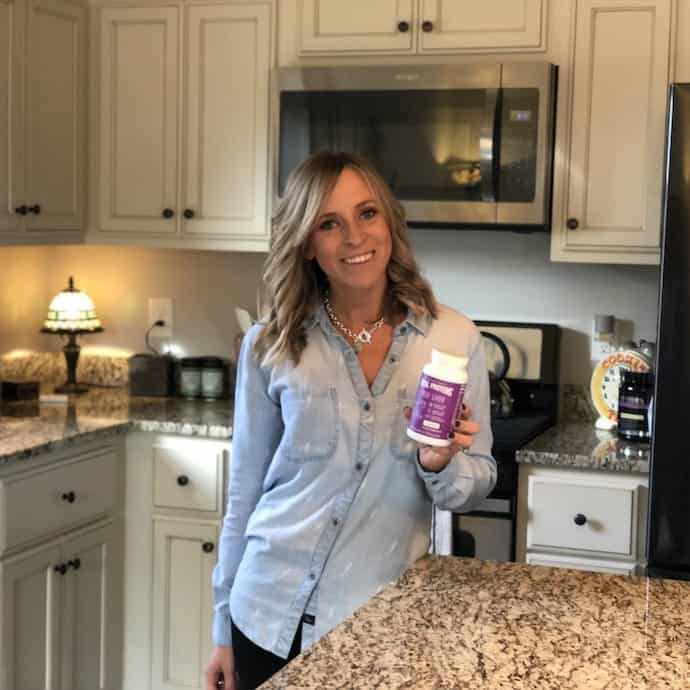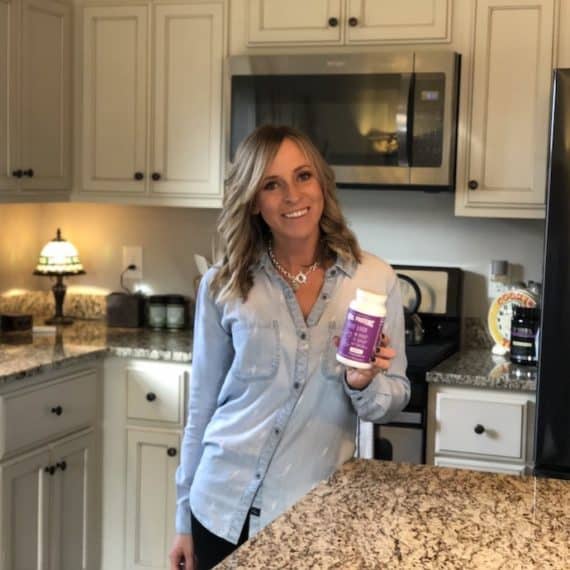 Vital Proteins Beef Liver Review
I decided to start taking Vital Proteins Beef Liver capsules after hearing the benefits others had seen! I have always had to work on my gut health and after a few different birth control pills my acne & dermatitis were only getting worse.
People had mentioned feeling and looking better after just a couple of months, so I decided to dig into the ingredients and research each one.
That's when I learned how powerful Vitamin A can be in regulating hormones!
Now some beef liver supplements de-fat their vitamin A which decreases its effectiveness, but beef liver supplements keep the Vitamin A because of the freezing process they use.
Score!
On top of the vitamin A, the supplement contains B vitamins (B12 and folic acid), zinc, selenium and essential fatty acids — which are all so good for us!
Since my skin was such an issue to me as well, I was tickled to learn Vital Proteins beef liver capsules also contain hyaluronic acid. Hyaluronic acid can help with our skin, and it's become a popular supplement all on its own.
So this felt like a great fit for me — better hormones, better skin, better energy. Plus, I never had to eat liver. ;)
Now I'm hook on this supplement, as well, as their collagen peptides.
What are Vital Proteins Beef Liver Pills?
They are a convenient supplement to get in liver's health benefits without having to eat it. The supplement is rich in B12, Copper, Folate, Choline, and Hyaluronic Acid.
Vital Proteins Beef Liver at a Glance
This video goes into our full review and the benefits of the product.
Vital Proteins Beef Liver Benefits
Because Vital Proteins Beef Liver Capsules contain Vitamin A, Iron, Copper, B vitamins, and hyaluronic acid, there are several health benefits included in this one little supplement.
The benefits include:
Strong hair, skin and nails
Better eye health
Collagen synthesis (read more on collagen)
Strong bones
A healthy immune function
Increased energy
Better digestion
Supports heart-health and brain function
Helps cellular turnover and growth
Can you get the same benefits from liver capsules as from raw liver?
Yes, if the supplement is prepared properly – which these capsules are.
Vital Proteins freezes their raw liver to help make sure all of the nutrients are fully available to the body.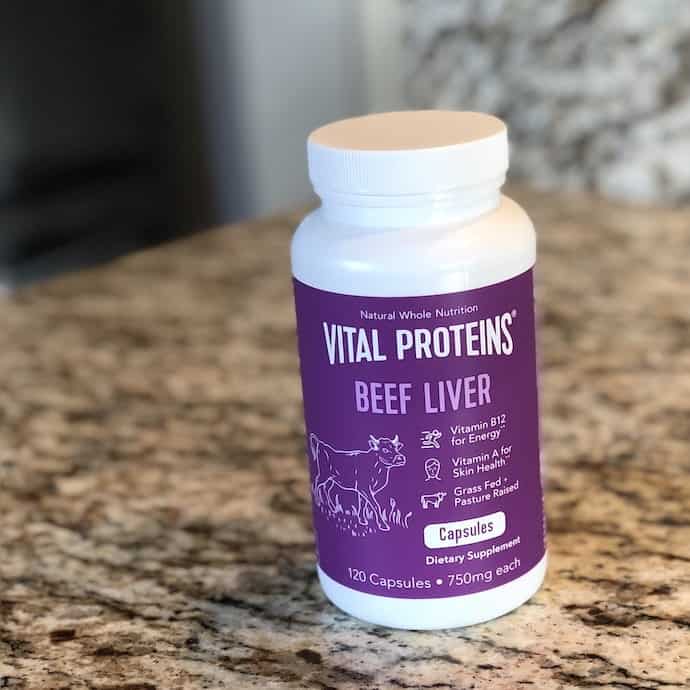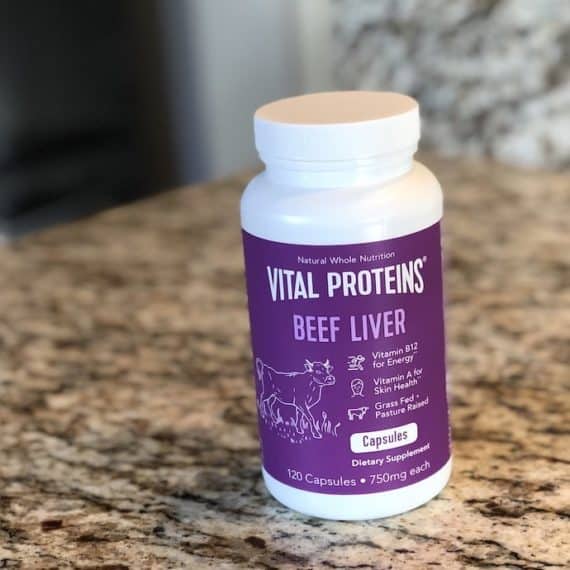 Other FAQs
These are questions I wanted to know when I was researching the product and its benefits.
How long until I see the benefits of taking Vital Proteins Beef Liver?
It typically takes 2-6 weeks of consistent use to notice the benefits.
When should I take it?
You can take all 4 pills (the serving size) all at once or through the day.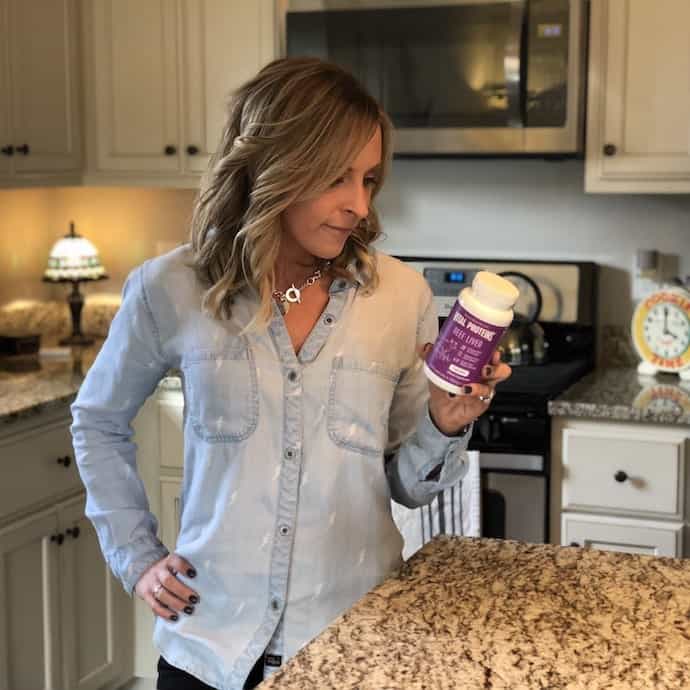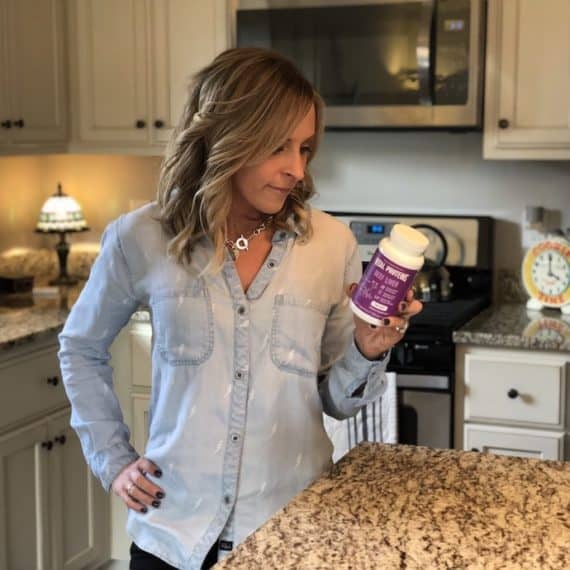 What are in Vital Proteins Beef Liver Capsules?
The only ingredients in the supplement is beef liver and the gelatin capsule its placed in.
You can view the pricing and more supplemental information as well.
Can you take Vital Proteins Collagen Peptides and their beef liver together?
Definitely! They've come out and said yes, and I currently take both! I love my collagen peptides for my hair, skin and nails, and the beef liver capsules give me energy and help my brain too!
You may also like their collagen waters, creamer, or beauty greens! All three can help with hair, skin, and nails!
Do these capsules leave an aftertaste or cause you to burp?
I haven't had any issues, and the reviews have been great across the board.
† These statements have not been evaluated by the Food and Drug Administration. This product is not intended to diagnose, treat, cure, or prevent any disease. Statements regarding dietary supplements have not been evaluated by the FDA and are not intended to diagnose, treat, cure, or prevent any disease or health condition. Always consult with your doctor before starting something new.