White Claw Hard Seltzer Review – Flavors, Ingredients & Price
This post may contain affiliate links. All opinions shared are my own. As an Amazon Associate I earn from qualifying purchases. Click to view our full disclosure.
Mom & I took it upon ourselves to try out popular spiked seltzers. While we tried a few, White Claw Hard Seltzer is our favorite (so far)!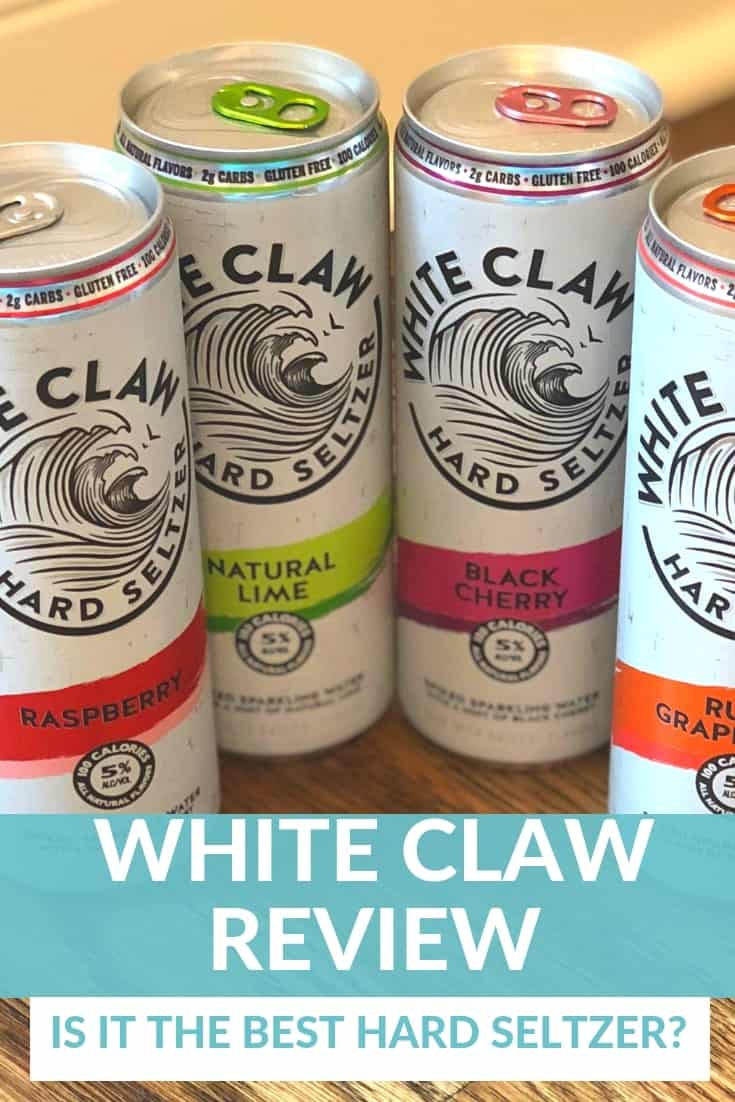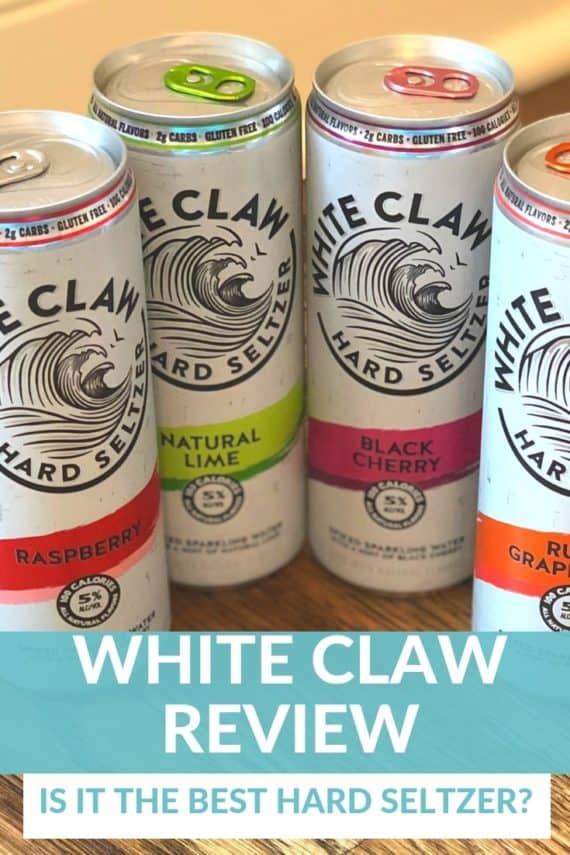 Heads up:: this is not a paid or sponsored advertisement.
We just wanted to try these bubbly drinks, and figured – why not!! See what we found out!
As non-beer drinkers, we were excited to have another light, summery option besides wine!
Our Taste Test
The reason White Claw ended up being our favorite over Truly and Spiked Seltzer was their flavor.
Truly kind of lacked flavor, and Spiked Seltzer tasted a bit hoppy like beer.
We also loved that it's pretty low calorie and low carb!
Also – make sure to watch our video for a fun taste test of each flavor.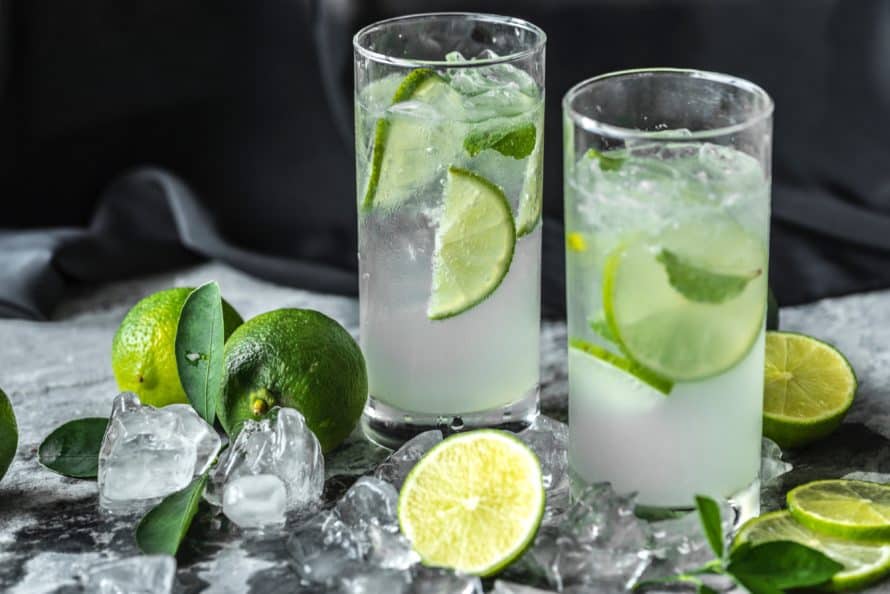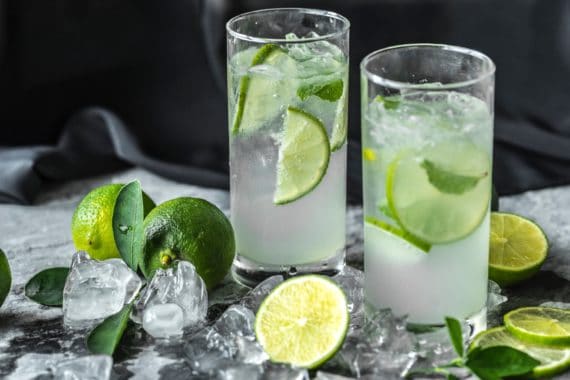 A Glance at White Claw Spiked Seltzer
White Claw Hard Seltzer is gluten-free with natural juice and little pure cane sugar. A 12oz can is 100 calories and 5% alcohol.
White Claw comes in 4 flavors —
Black Cherry
Ruby Grapefruit
Natural Lime
Raspberry
We personally really enjoyed the Black Cherry, Raspberry and Ruby Grapefruit.
Unlike some of the variety packs, we really were satisfied with each flavor. Whereas, some of the brands lime and lemon flavors were pretty gnarly (I'm looking at you Truly).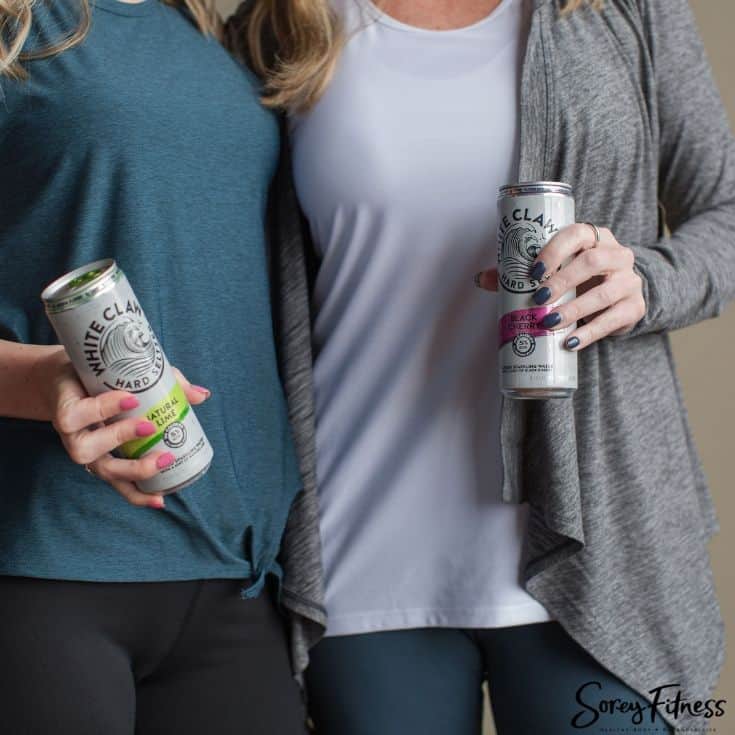 White Claw also contains no:
artificial flavors
sweeteners
colors
or preservatives.
We love that it's a pretty clean option if you want something alcoholic to drink.
At just 100 calories, too — we're able to enjoy without wrecking our fitness goals.
Is White Claw low carb?
For a drink – yes. It contains 2 grams of carbs.
What is the best flavor of white claw?
You'll have to watch the video at the top of this post to find out — but we really did like all of them! Our least favorite was the lime.
What's your favorite hard seltzer?
Want to see all of our taste-tests?