19 Fun Date Ideas You'll Love Trying With Someone Special
This post may contain affiliate links. All opinions shared are my own. As an Amazon Associate I earn from qualifying purchases. Click to view our full disclosure.
Autumn is the perfect time to take an afternoon off and do something fun. In the summer, we often get outside and have fun without guilt, and we should continue that habit into the new season! Don't worry about the chill in the air, we have you covered with some fun date ideas for fall!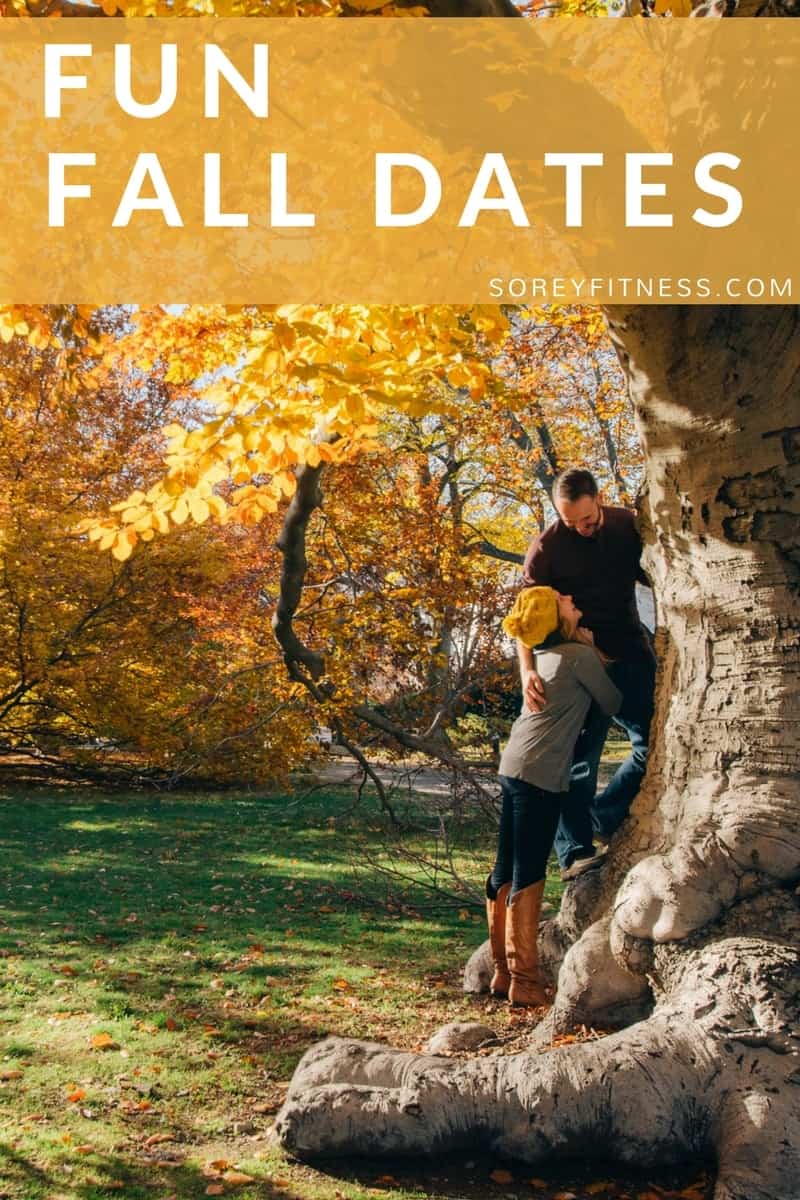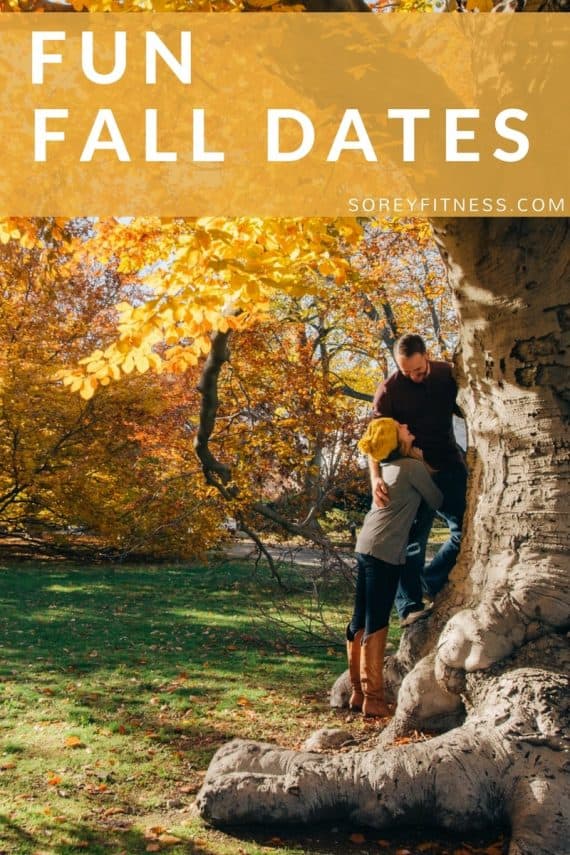 Besides finding something fun to do, we also wanted to make sure it aligned with our healthy intentions. Why is it in the Fall and Winter activities usually center around food? I blame the cold, but either way – we're going to give you some great Fall date ideas that also stick with a healthy lifestyle…in moderation of course!
19 Fun Date Ideas You'll Love Trying
1. Write out a Fall Bucket List Together
We put together our Fall bucket list and had so much fun planning out our activities! To make the planning more fun, turn up a fun playlist and eat some pumpkin shaped sugar cookies or sip on cider!
2. Play a Game with Friends
We love getting together with friends for a Hollywood Game Night theme. Other favorites we love are Taboo, Apples to Apples and Catchphrase.
3. See Whats Going On In The City
Nashville always has a ton of events going on in the Fall. Search out your current city online to find a few publications that will email you with current events going on in town! You never know what you'll find!
4. Tailgate and Enjoy a Football Game
Even if you're not a football fan, the food and energy of a football game can be a ton of fun! Enjoy a high school, college or pro game!
5. Join a Fall 5K
Active.com has a list of themed 5k races across the country as well. Some of the most fun themed ones I saw were the Color Run, Karaoke Run, and the Halloween Hustle. If you haven't run before, you could also train together or just choose a fun run!
We aren't runners, but a fun run is more like a fun walk with friends. So don't let it intimidate you!
6. Check out a Vineyard
Vineyards also will host special events like live music, tastings, and picnics all year.
7. Go on a Hayride
A hayride is a perfect reason to get together with friends or cuddle up with your sweatheart on a chilly Fall night.
8. Visit Pumpkin Patch
A pumpkin patch isn't just for kids. We carved pumpkins a few years ago and had a blast!
9. Enjoy Picking Apples
Apple orchards are across the country. Enjoy fresh seasonal food while supporting a local business!
10. Try a New Workout like Rock Climbing
Rock climbing involves two people so it's a perfect new workout to try. While one climbs, the other one supports him or her. Your weight difference can make it difficult though if you're much larger or smaller than your partner. If so, why not try out a trampoline place or a fun bike route?
11. Cuddle Up Under a Blanket and Watch a Scary Movie
12. Visit a Local Brewery
Lots of local brews will have fall or winter blends to try!
13. Try Your Luck in a Corn Maze
14. Check out the Farmer's Market
We always hear about farmer's markets in the summer, but there are so many fresh veggies to stock up on in the fall too! It'll be less hot and crowded in the Fall too!
15. Hike Through the Leaves
Look up to see when the leaves will be at their peak color in your city and hit the trails!
16. Check out a Flea Market
A flea market can be so much fun together. Make it a game to find the best and ugliest/weirdest thing along the way too.
17. Visit a Historic Graveyard
Spooky, spooky! Some historical towns will even host events in popular graveyards so keep an eye out for those!
18. Have Friends Over for a Bonfire and Smores
There is nothing better than a hoodie, bonfire, and a smores.
19. Zipline Through the Fall Leaves
Just like the farmer's market, ziplining feels like a summer activity. The best time in our opinion is to go when the leaves are at their peak and it's still slightly warm outside! Check sites like Groupon for deals like ziplining! We got one for 50% off when we went.
What are your favorite fall date ideas?
You may also enjoy: