Fit Tea vs Flat Tummy Tea Review (2023) Which Detox is Right For You?
This post may contain affiliate links. All opinions shared are my own. As an Amazon Associate I earn from qualifying purchases. Click to view our full disclosure.
Skinny teas are gaining popularity with young women with with celebrities like Kylie Jenner drinking them on their social media. We review 2 popular detox teas – Fit Tea vs Flat Tummy Tea – to see if the claims of boosted energy and a flatter tummy are true or a scam. Below we'll help you decide if herbal tea can be just as effective as a session with a personal trainer.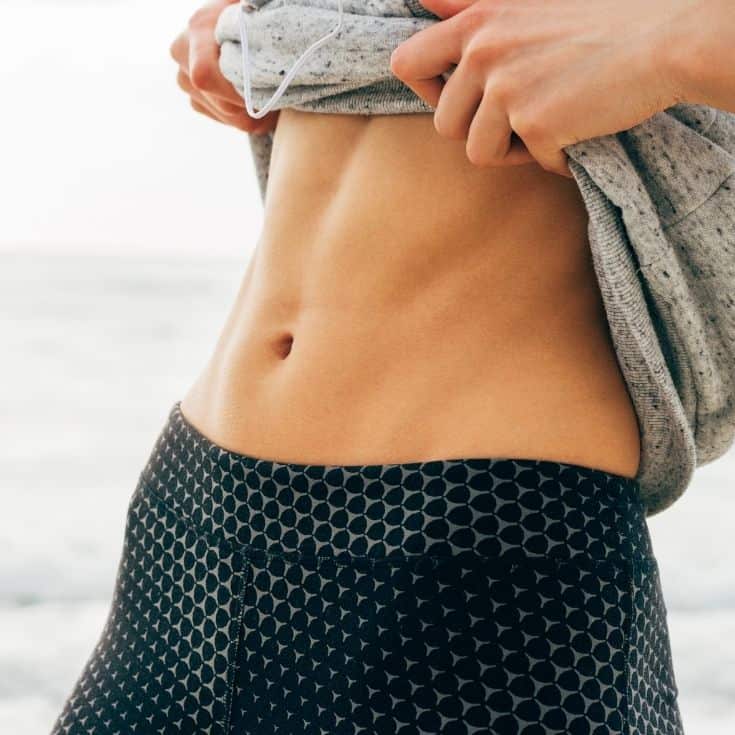 With that said, even the common side effects of their dietary supplements are pretty scary! Along with a laxative effect and abdominal pain in the short term, the teas may also cause weight gain, liver damage, irritable bowel syndrome, and other digestive tract issues long term!
So the idea of blasting belly fat with active ingredients like organic green tea extract, cassia chamaecrista, sea salt, and different levels of caffeine may sound great, the negative side effects made us think twice!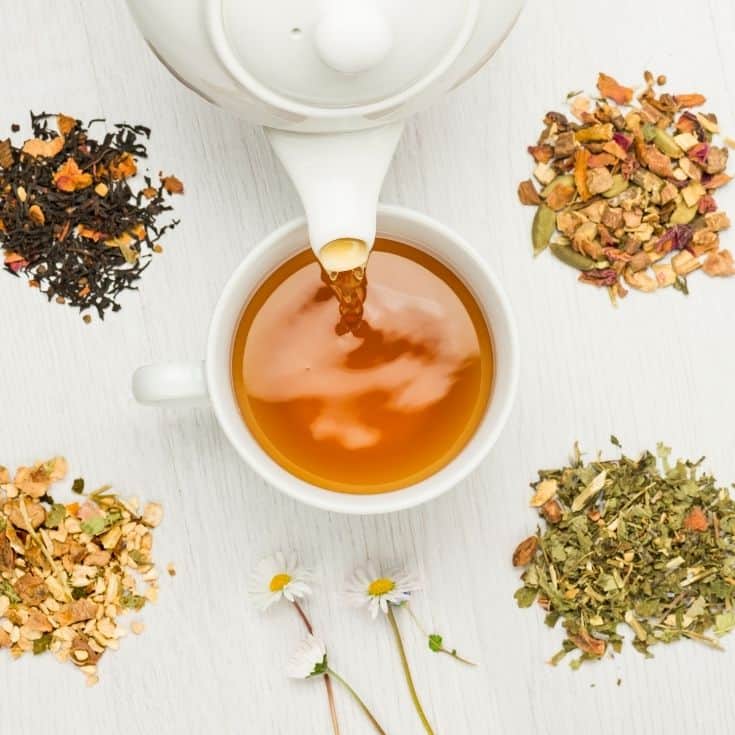 With their increased popularity lately, using detox teas has become a go-to dieting method for anyone looking to shed pounds quickly. But finding the right tea for you is essential to ensuring the product works. When deciding which tea to use for your detox, you have a variety of options to choose from. The most popular choices usually come down to Fit Tea vs Flat Tummy tea. Keep reading to see the benefits and drawbacks of each brand so you can pick the best detox for you.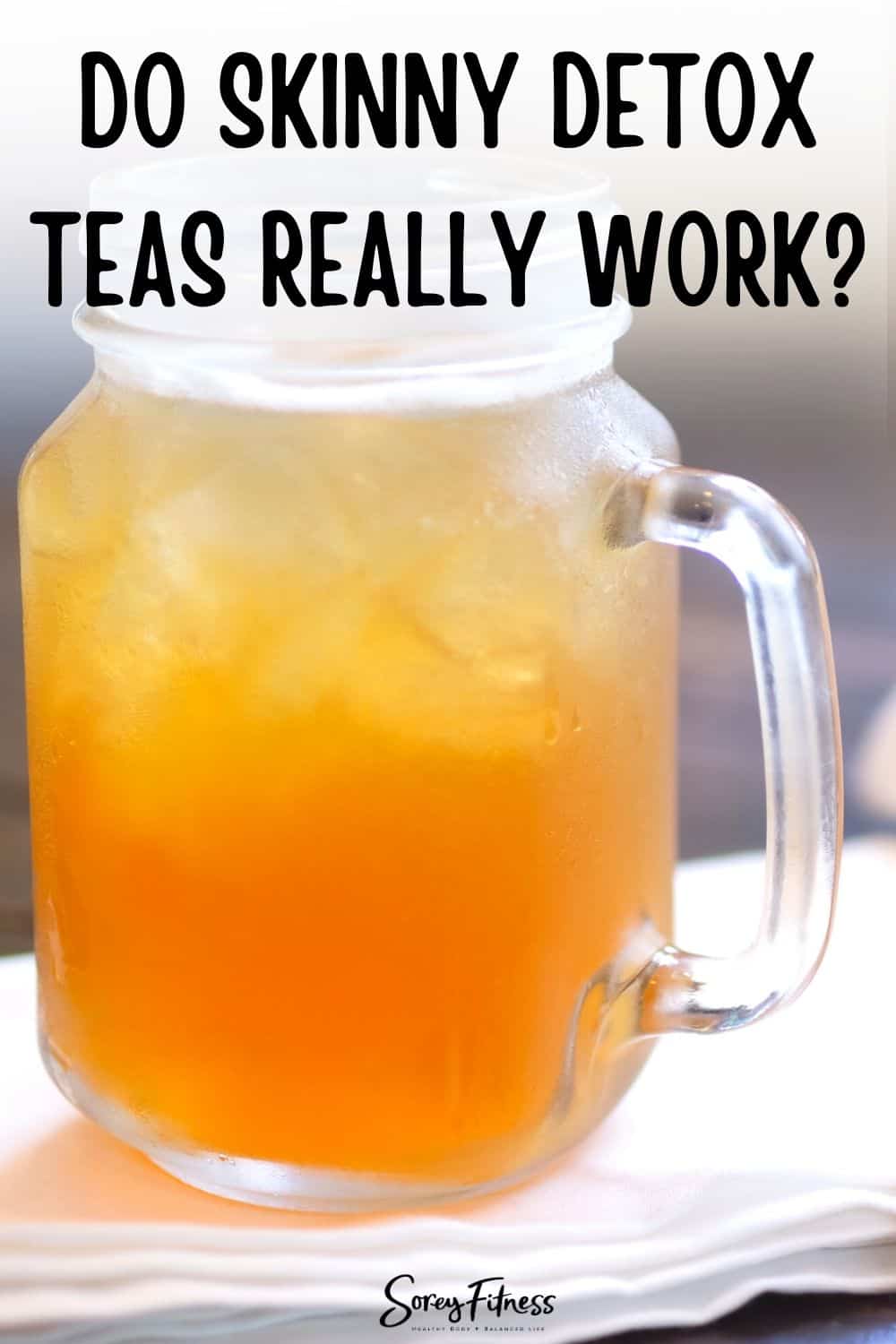 What is Fit Tea?
The detoxifying tea known as Fit tea is made of a combination of green tea, oolong tea, and garcinia cambogia extract, along with several other beneficial ingredients, like:
Guarana
Pomegranate
Stevia
The company website claims that when these ingredients work together they can can provide users with a handful of healthful side effects. These include increased metabolism, decreased cholesterol levels, improvements to their digestive system, and appetite suppression.
How it Works
Following the program, you'll drink a cup of Fit Tea in the morning to help replenish lost electrolytes, vitamins, and minerals. You can also drink a cup at night to help cleanse your body of waste.
Fit tea works as a diuretic, allowing you to cleanse your body using natural ingredients. In addition to helping you shed water weight, Fit Tea can also work as a laxative product. As a result, you may feel lighter and look slimmer.
Although the tea is made of natural ingredients, you may notice some side effects after drinking it. If you have too much caffeine, you may experience an increased heart rate, nausea, headache, and dizziness.
What is Flat Tummy Tea?
Made of a combination of teas from herbal ingredients, Flat Tummy Tea designed to help relieve bloating. According to the company, Flat Tummy Tea can help support your metabolism, maintain a healthy immune system, decrease water retention, and boost energy.

The tea is made from several helpful ingredients known to provide health benefits, like
Peppermint leaf
Lemon balm leaf
Licorice root
Dandelion leaf and root
Cleavers
Fennel seed
Green tea leaf
Caraway seed
Cardamom pods
The product has gained popularity thanks to an endorsement from the Kardashians, who reportedly used the detox tea.
How It Works
When using the tea for detox, you can follow a two-week or 28-day detox protocol. For either program, you typically drink Activate Tea before or during breakfast. And in the evening, you drink Cleanse tea every other night. The longer program also includes Maintain tea, which is used after the Cleanse and Activate regimen. No other changes need to be made to your regular routine, but including exercise and a healthy diet into your routine is beneficial.
Flat Tummy Tea does not say it's a weight loss tea, but many users report weight loss thanks to the water loss of the detoxifying tea. Keep in mind that this tea also works as a diuretic, cleansing your body similar to a laxative. And since the tea contains caffeine, it may cause other side effects like jitteriness or headaches.
Flat Tummy Co also has shakes and lollipops, but we're not sold on those either.

Fit Tea vs Flat Tummy Tea
While both tea brands claim to offer detoxifying results, each brand has its own benefits and drawbacks. To decide which type of tea is right for you, consider these factors:
Detox System
Each tea brand uses a different system to help detoxify your body, which means you'll need to decide which system would work best for your own lifestyle.
Flat Tummy Tea features three different products: Activate, Cleanse, and Maintain. Activate is used in the morning and cleanse is used at night. Maintain is used after the initial cleanse to help maintain your system.
Fit Tea is a single tea variety, making the system simpler and easier to use.
Cost
Since Flat Tummy Tea uses different products as part of its system and the Fit Tea program consists of a single drink, the cost associated with the products are slightly different.
A monthly subscription for Flat Tummy Tea starts around $45 and increases if you purchase the products individually. Fit Tea's 28-day subscription costs $48.
Ingredients
Both Flat Tummy Tea and Fit Tea are made to be consumed as a drink and use a blend of all natural ingredients. And while Fit Tea's recipe uses traditional teas (green and oolong wu yi) as a base, two of Flat Tummy Tea's varieties don't contain any tea at all.
Each drink contains ingredients associated with weight loss. Garcinia cambogia (found in Fit Tea) and green tea (found in both Flat Tummy Tea and Fit Tea) have been said to promote weight loss. Additionally, Flat Tummy Tea is made with senna leaf as a main ingredient, which is an FDA approved laxative ingredient. This can result in increased bowel movements as part of the cleanse.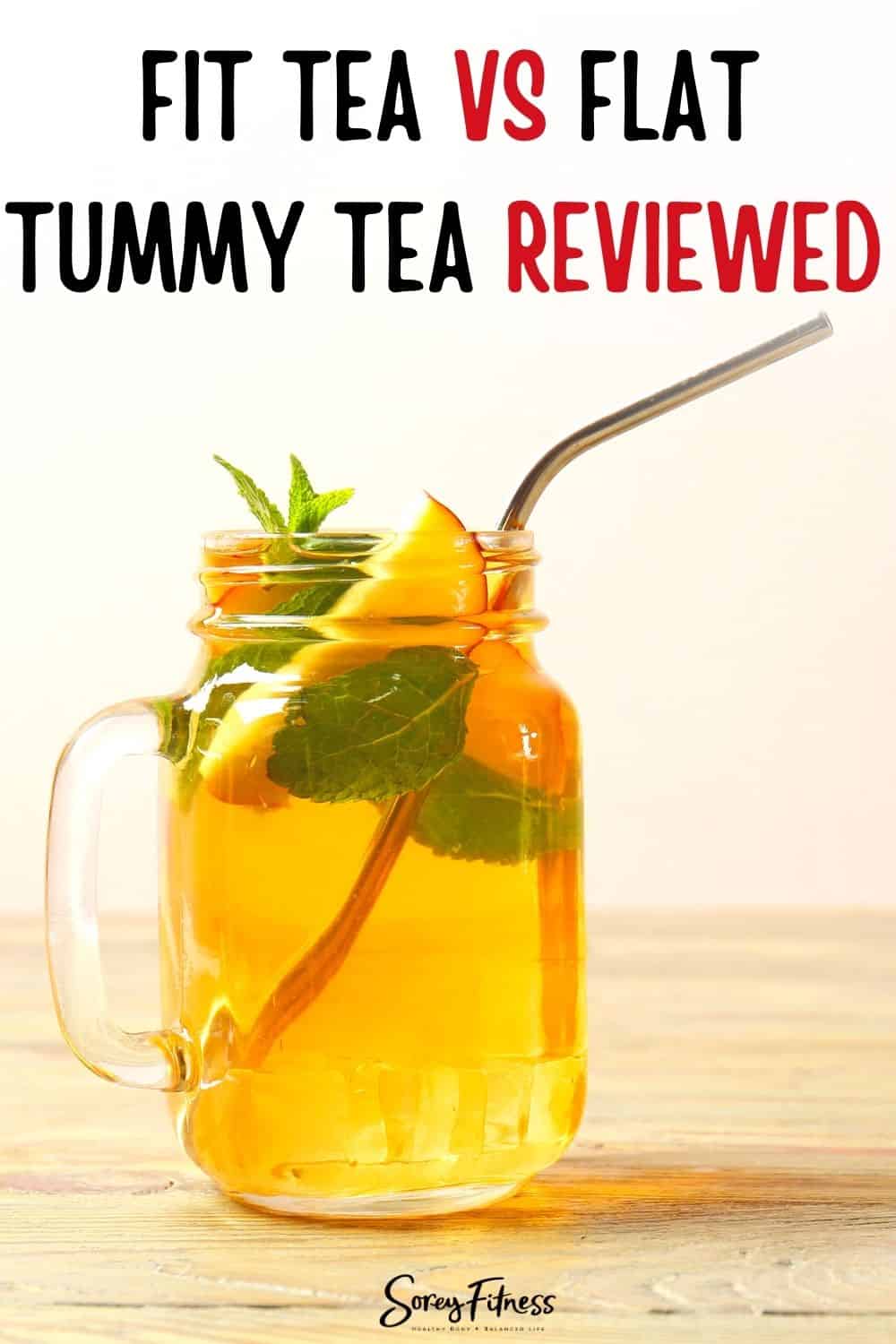 Fit Tea vs Flat Tummy Tea for weight loss?
There is no scientific evidence or clinical studies to show the effectiveness of these weight-loss products.
Due to the reduction in water retention and diuretic effects, drinking either tea may result in temporary weight loss and reduced bloating. But neither option is a great choice for long-term effects or your overall health.
The Bottom Line
Since these detox tea companies aren't approved by the United States Food and Drug Administration or other notable national institutes of health, we recommend even healthy people talk to their doctor before starting any weight loss products. Those with heart disease or high blood pressure should especially talk to their doctors because of the possible negative side effectives and potential high levels of caffeine in the supplements.
Short term weight loss products are no substitute for a healthy lifestyle, and they can also be a waste of money and dangerous.
Therefore, we recommend finding a meal plan and home workout that suits your lifestyle. You can always try out our 21 Day Challenge or a elimination diet like Keto, a plant-based diet, or The Whole 30 to kickstart your weight loss just through diet and exercise.