How to Easily Make Subway Keto Friendly (Low Carb Options)
This post may contain affiliate links. All opinions shared are my own. As an Amazon Associate I earn from qualifying purchases. Click to view our full disclosure.
If you're looking for low-carb, high-fat diet options, it's pretty easy to make Subway keto friendly! Below, we'll outline how to make the fast food chain restaurant your go-to spot for healthy keto options!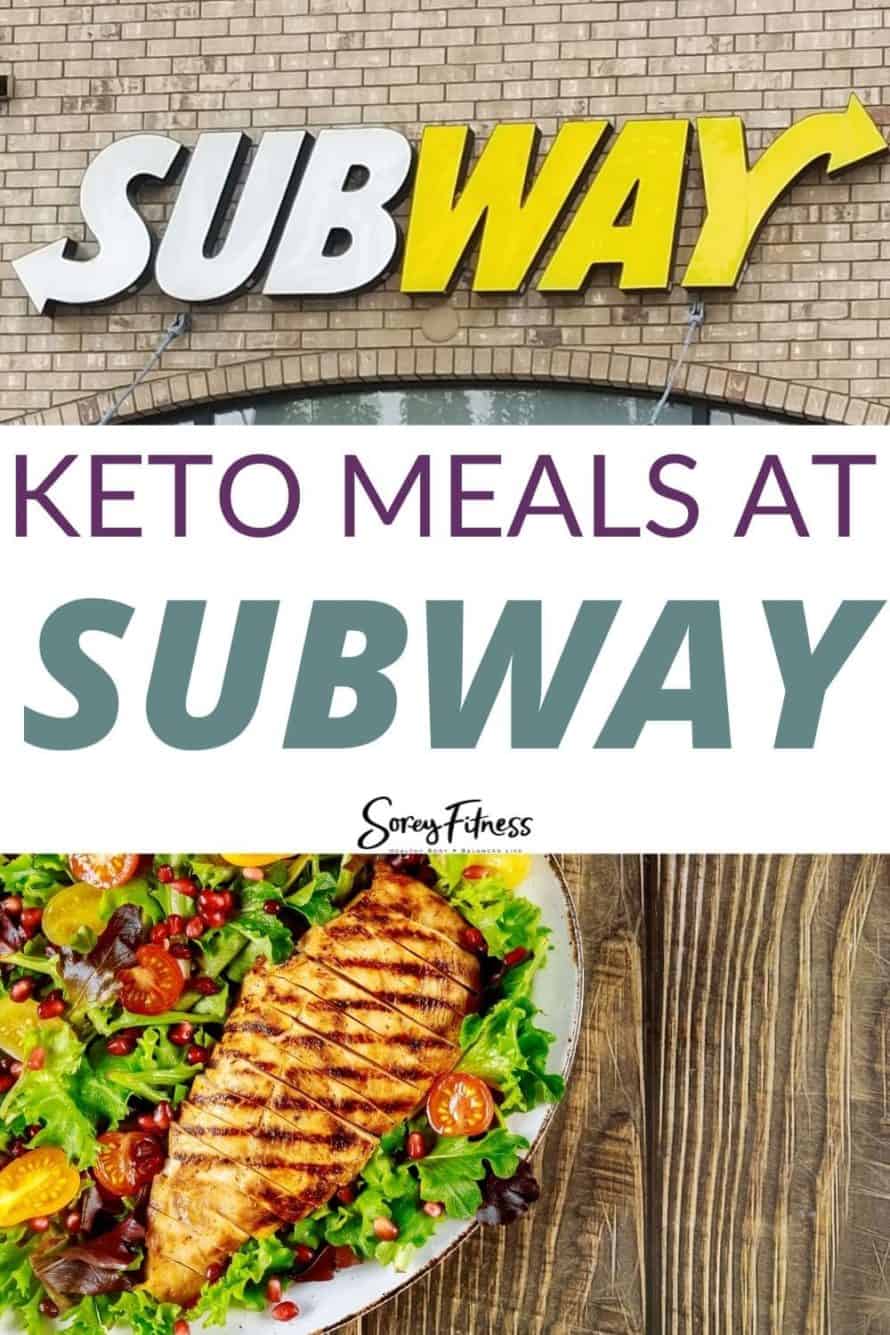 If you're following a ketogenic diet for weight loss, you likely are familiar with reading nutritional information and hunting out low carb menus. The cool thing about the keto diet is that you can usually find foods you enjoy — even when you're only at fast food places like Subway!
The popular sandwich shop is actually a great place to enjoy a keto meal! Thanks to its new bowls and meat-filled salads, you can enjoy a hearty keto lunch at Subway without the need to purchase a sandwich at all.
We've also found keto-friendly options at Dunkin' Donuts, Chipotle, and Starbucks to help you save time!
Subway protein Keto Bowls
With the sandwich chain's new protein bowls, you can transform any foot-long sandwich into a low-carb bowl packed with protein and fresh vegetables.
Each protein bowl is made with the sandwich meat on a bed of romaine lettuce. You can then add your choice of additional low carb vegetables, cheese, and sauce.
There are several different protein bowl options to choose from, including:
Black forest ham
Chicken and bacon ranch: made with all-white meat chicken with seasoning and marinade, bacon slices, and M

onterey Jack cheese

Cold cut combo: made with ham, salami, and bologna (all turkey based)
Italian BMT: made with Genoa salami, spicy pepperoni, and black forest ham
Oven roasted chicken: made with roasted all-white meat chicken
Spicy Italian: made with a combination of pepperoni and Genoa salami
Steak and cheese: made with chopped steak and your choice of cheese
Tuna: made with a combination of wild caught tuna and mayonnaise
Turkey breast
In addition to these low-carb options, you can also choose from meatball marinara and sweet onion chicken teriyaki. Both these options feature additional carbs, which mean they're not the best choice when you're following a low-carb eating plan.
Subway Salads
The sandwich shop also allows keto dieters to turn any of their sandwich options into a salad. Salads are the perfect low-carb meal because they feature the same protein option typically found on a six-inch sub on a bed of lettuce.
You can then add in low-carb toppings like fresh vegetables and a dressing high in healthy fats to finish the meal.
Each of these menu options make a great low-carb salad:
Black forest ham
Chicken and bacon ranch
Cold cut combo
Italian BMT
Oven roasted chicken
Spicy Italian
Steak and cheese
Tuna
Turkey breast
Keto Subway Toppings
In addition to meats, the restaurant offers a variety of toppings and dipping sauces you can add to your protein bowl and salad. But not all the options in the sandwich shop are low-carb.
Dress up your low-carb lunch with these keto-friendly Subway dressings and sauces:
Chipotle Southwest sauce
Guacamole
Oil
Ranch dressing
Savory Caesar dressing
Subway vinaigrette
Red wine vinegar
Light mayonnaise
Regular mayonnaise
Spicy brown mustard
Yellow mustard
You can also choose from several different fresh vegetables to add to your salad.
Try these low-carb veggies in your salad or bowl:
Banana peppers
Cucumbers
Green peppers
Jalapeno peppers
Lettuce
Red onions
Pickles
Black olives
Spinach
Tomatoes
Each salad and bowl can also be enhanced with extra cheese. And with a variety of cheeses to choose from, you can have your pick!
Each of these low-carb cheese options is a safe choice for your keto Subway meal:
American
Cheddar
Monterey cheddar
Pepper jack
Provolone
Swiss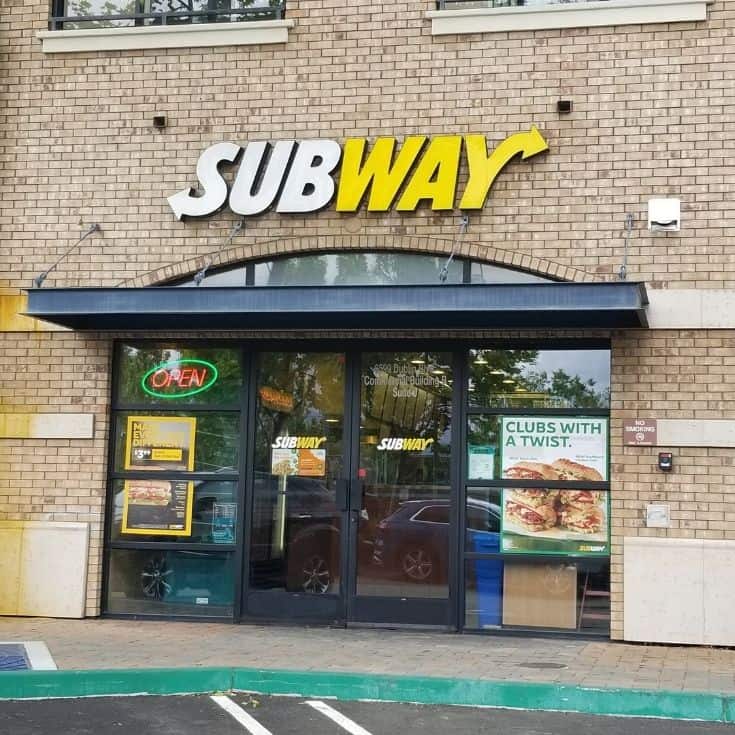 Low Carb Subway Meats
In addition to ordering one of the protein bowls or salads off Subway's menu, you can customize your order. That means you can choose from the restaurant's meats, cheeses, and vegetables to make your own custom salad or bowl.
Subway has a variety of different low carb meat options to choose from, including:
Bacon
Chicken breast patty
Chicken strips
Ham
Roast beef
Rotisserie style chicken
Steak
Tuna
Turkey breast
Buffalo chicken strips
Pepperoni
Genoa salami
Bologna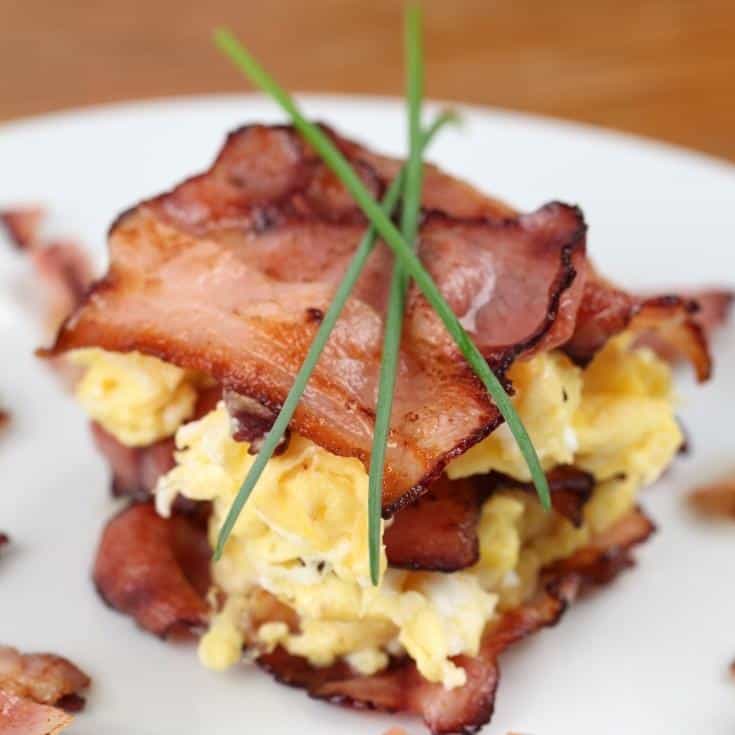 Low Carb Subway Breakfast
The Subway breakfast menu is made up of breakfast wraps and flatbreads. To make Subway keto friendly, simply ask for the wrap or flatbread to be removed.
Any of these 4 different breakfast sandwich options are fair game at Subway:
Bacon, egg and cheese
Black forest ham, egg, and cheese
Egg and cheese
Steak, egg, and cheese
The sandwiches can be customized by picking your choice of cheese and adding veggies to the meal. Without the wrap or flatbread, the sandwich will be served in a bowl or cup for easier eating.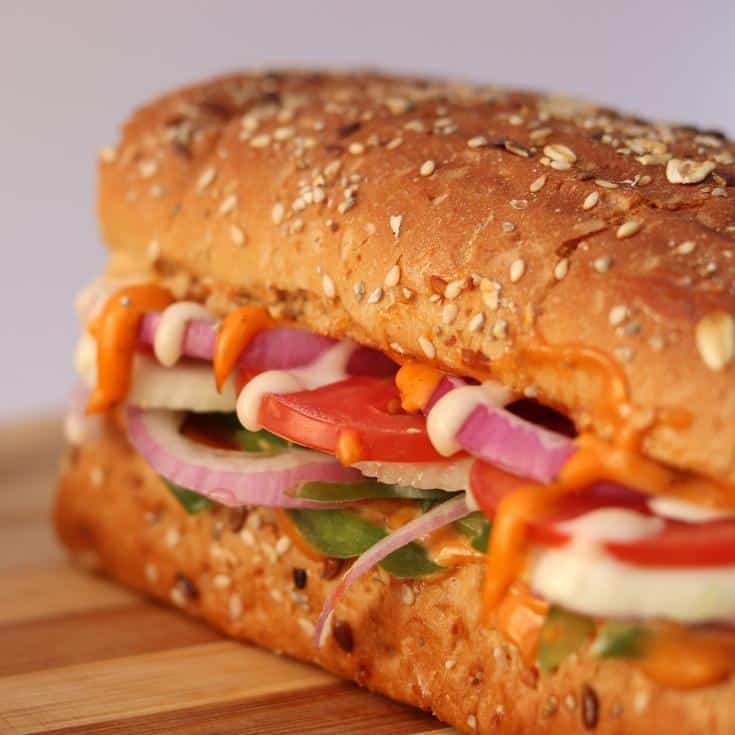 What to Avoid at Subway
Now that you know all the different keto options you have when eating at Subway, let's talk about what not to get!
Avoid these menu items to keep from adding unnecessary carbs to your meal:
Bread, flatbreads, and wraps

High-carb snacks and sides, like chips, and cookies

Sweetened drinks, like soda, and juice

High carb meat options, like sweet onion chicken teriyaki and meatballs

Sweet sauces with a higher carb count, like honey mustard and sweet onion sauce
When in doubt, head to Subway's website to use the nutrition calculator. This will help you to make Subway keto friendly and suit your personal preferences!
You can select each of the ingredients you want to include in your meal and the site will provide you with the macros for the selection. You can then use that nutritional data to calculate the net carb content in your meal.
What are your favorite keto-friendly meals at the fast-food chain?
New to the keto journey? Our Step by Step Guide to Keto Dieting is a great way to get started!